Blog
1 min
How To Make Water-Soluble Cannabis Powder
1 min
Heard the hype around water-soluble THC and CBD powders? If you want to give powdered cannabis a try, don't wait around for retailers in your area to stock it. Below, we'll teach you how to make your own cannabis powder at home in a few simple steps.
What exactly is cannabis powder?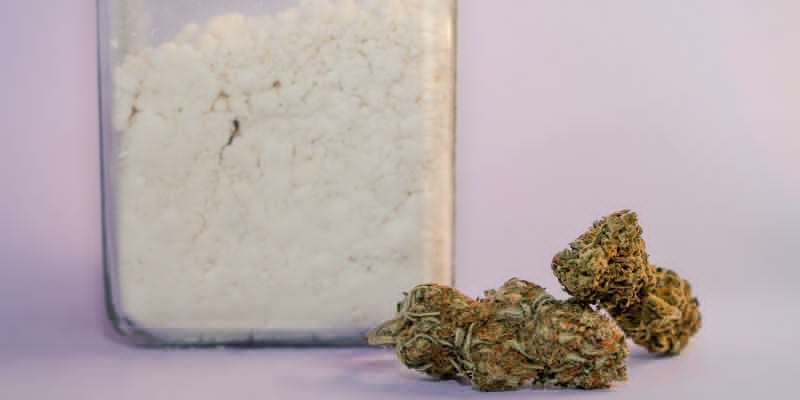 Water-soluble cannabis powder contains all the cannabinoids and terpenes naturally present in cannabis in a fine powder, similar to matcha tea. Sprinkle it into your favorite recipe or mix it with water or any other beverage for a quick, easy-to-measure dose of cannabis. Unlike cannabis flower or concentrates, cannabis powder is water-soluble, meaning it allows you to infuse recipes or drinks not necessarily rich in fats. Many cannabis compounds are naturally hydrophobic and only bind to fats like oil and butter.
How to make cannabis powder at home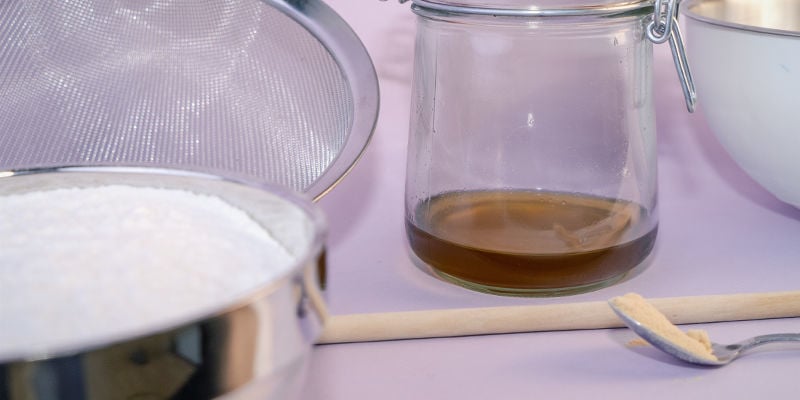 While water-soluble cannabis powder might sound like a high-tech invention, you can make it at home with very simple ingredients and equipment.
Equipment
Mixing bowl
Whisk or wooden spoon
Measuring cup or digital scale
Mesh sieve or flower sifter
Ingredients
30-60ml cannabis oil (infused MCT oil works best, but any infused oil will get the job done)
250g of tapioca maltodextrin (a food-grade starch powder derived from tapioca, similar to potato or corn starch powder)
1 teaspoon of liquid or powdered sunflower lecithin (a natural emulsifier derived form sunflowers that's amphiphilic, meaning it is soluble in both water and fat)
Note: Lecithin is the key ingredient that makes this powder water soluble as it is able to absorb and emulsify the cannabis oil when mixed into water.
How to make cannabis powder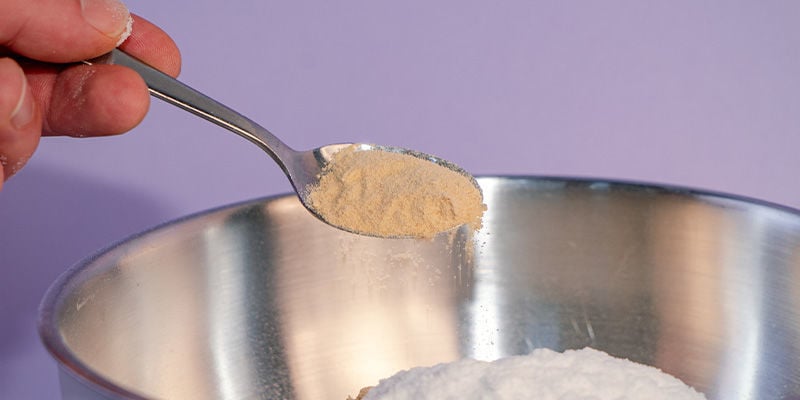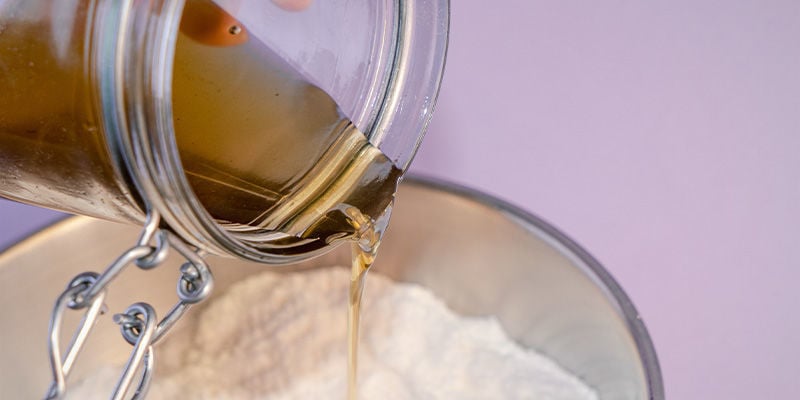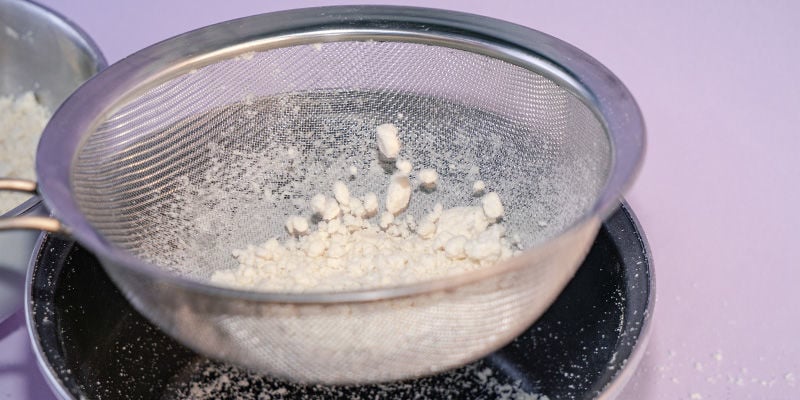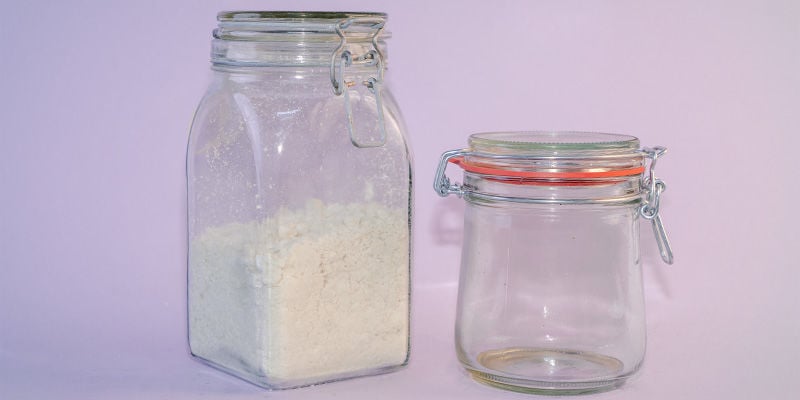 Put the tapioca starch and lecithin in a large mixing bowl.
Gradually add in the cannabis oil while you stir the powder with a spoon or whisk.
Once the powder and oil have combined well, run the powder through a fine mesh sieve or flour sifter for a finer end product.
Got no cannabis oil? Make your own!
If you haven't any cannabis oil at home, you can make your own using cannabis flower or trim and any food-grade oil. You'd be surprised at just how easy it can be, as making canna-oil doesn't require much skill or many ingredients. We recommend using coconut MCT oil as it's flavourless and can potentially improve the bioavailability of cannabinoids and terpenes of your herb. That said, if you're looking to create your own cannabis coconut oil, take a look at our easy and straightforward recipe.
Easily infuse your favourite recipes and beverages with cannabis powder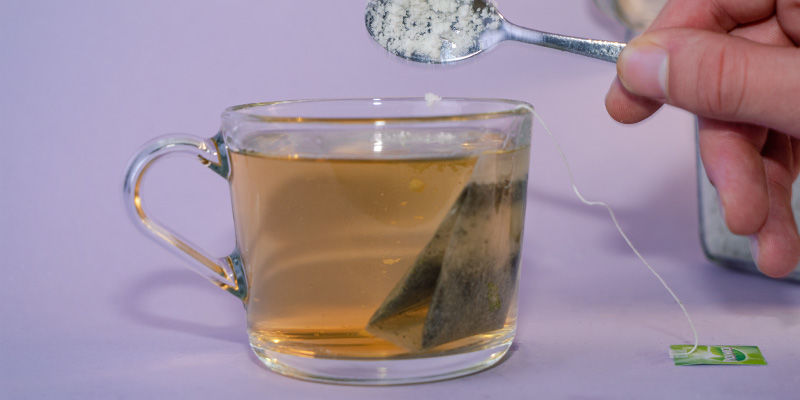 Cannabis powder makes cooking with cannabis super simple. First of all, it makes it easier to know how much cannabis is going into your recipes. Secondly, it opens up a world of possibilities by allowing you to infuse low-fat or fat-free dishes and beverages. Give it a try today!