Blog

2 min
Hemp Will Be Legal to Cultivate In The US

2 min
Christmas has come early for hemp farmers across America. After receiving support from both Democrats and Republicans, a new bill has passed allowing the legal cultivation of hemp. Signed by President Trump, the decision will have a significant impact on not only American agriculture but the wider global stage. Continue reading to find out more.
A LANDMARK DECISION
The 20th of December will be a day that is remembered among hemp farmers and activists for a long time to come. It signifies the day President Trump signed the 2018 Farmers Bill, thus legalising hemp across all 50 states. The bill was passed by the US House and Senate last week, following a month of debate on the matter. Surprisingly, both the Democrat and Republican parties voted in favour of the bill. It is rare to see both parties working together; however, the law is expected to provide a significant boost to the American agriculture industry.
Senate leader Mitch McConnell championed the original bill for hemp legalisation before both political parties reviewed it. It will allow the commercial cultivation of hemp as well as further research and development. As it stands, the bill is expected to take effect from the 1st of January. However, with the regulations that have been put in place, many farmers will have to wait slightly longer before they can start cultivating hemp legally.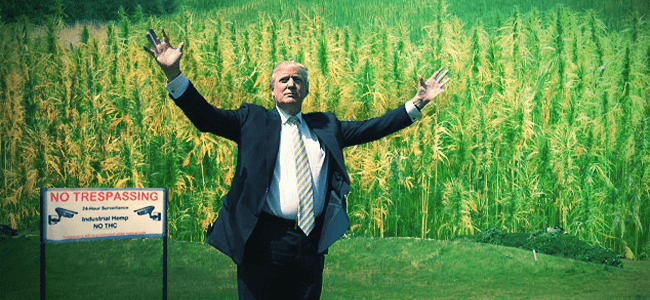 THE FARM BILL IS THE MOST SIGNIFICANT AMENDMENT TO HEMP SINCE THE 1970S
The Farm Bill is seen as a significant turn against the tide negativity attached to hemp. It represents the first amendment to the plants scheduling since cannabis was originally scheduled in 1970 as part of the Controlled Substance Act. After classification as a schedule one narcotic, all derivates of cannabis, including hemp, were tared with the same brush. Despite hemp containing minuscule amounts of THC, it has had to endure the same hardships as cannabis this entire time.
WHAT DOES THE NEW LAW ENTAIL?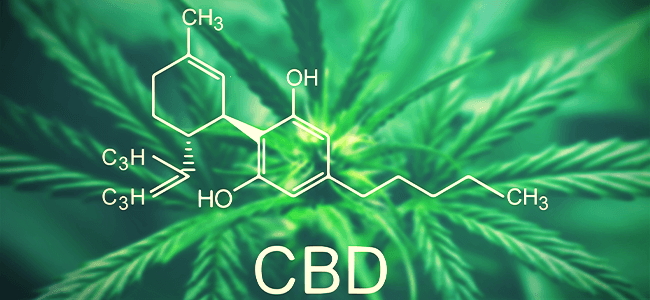 Hemp farmers have finally been granted access to the same financial support as other areas of agriculture. This includes banking services, credit card companies and the ability to advertise. It also allows hemp to travel between states, something that is incredibly challenging at present. That won't stop individual states from imposing their own restrictions. However, those restrictions are not allowed to affect the transportation of hemp across the country.
More importantly, hemp and its derivates (including cannabinoids) now fall under the same legal umbrella. As long as hemp-derived products, including CBD oils, are produced using a plant that contains less than 0.3% THC, they do not fall under the stipulations outlined in the Controlled Substances Act. Instead, they will be the responsibility of the US Agriculture Department.
Finally, the bill also allows hemp farmers access to Federal Crop Insurance. If unexpected crop loss is experienced, farmers will be afforded the same insurance coverage as other legal sectors of agriculture.
WHAT ISN'T INCLUDED UNDER THE NEW FARM BILL?
We touched on a few of these elements already, but it is worth clarifying what the Farm Bill does not cover. Cannabis remains illegal under Federal law and is still classified as a schedule one narcotic. Any cannabinoid products derived from cannabis also remain illegal, as most species of cannabis do not contain less than 0.3% THC. Lastly, anyone convicted of a drug felony will not be allowed to work in the hemp industry until ten years after their conviction. This was initially a lifetime ban before a comprise was reached when the bill was debated.
2019 certainly looks to be an exciting year for the hemp industry. After what has already been one of the most active twelve months regarding legislative changes, progress shows no signs of waning.
THE FUTURE OF HEMP CULTIVATION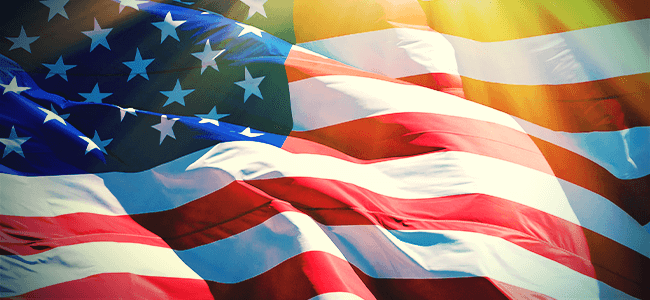 There is no denying this as a momentous step in the right direction. Hemp has been used for thousands of years by cultures the world over to provide clothing, medicine, and animal feed. With America's move to legalise the plant, there is no doubt many countries will be watching to see how the industry develops. For farmers in the US, a few small hurdles exist before they can start benefiting from the change in legislation.
Cultivation plans will still have to be submitted to the US Department of Agriculture (USDA) before they can be approved. This process may take a few weeks, so expect to see the fist approvals signed off towards the end of January.
Written by: Luke
Luke is a part-time writer and full-time visionary. An anonymous psychonaut blending into society with his suit and tie, he works to bring evidence-based rationality to the masses.

Find out about our writers
---