DynaVap VapCap 'M' 2021
5

5

1

(

52

)
The DynaVap VapCap "M" is a small flame-fuelled vape pen that's very efficient and produces incredibly flavourful vapour. The 2021 model features several improvements and a new classy design.
In stock
You will be notified as soon as the product returns to stock
Product accessories: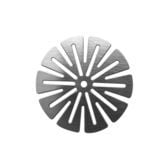 VapCap Screens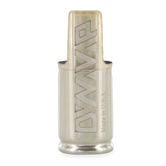 VapCap Replacement Cap
Check all accessories
More info
This Vaporizer can be used with:
DynaVap - VapCap M: Ultra-Small, Super-Flavourful
The VapCap "M" by DynaVap is a small, ultra-portable vape pen that delivers top flavour and is very easy to use. This is DynaVap's latest 2021 version from their VapCap series, which improves on the already great previous model.
Made in the USA, DynaVap vapes are getting hugely popular, and not without good reason. These pens produce an incredibly flavourful vapour that puts many other vapes on the market to shame. You can use the device to vape both herbs and resins.
DynaVap designed the VapCap M to provide vapers with a device that impresses with its quality and vaping performance—and last but not least, with its very reasonable price. The VapCap M is manufactured from 100% medical-grade stainless steel to the dimensions of the Original DynaVap VapCap.
What makes the M series stand out, among other features, is their signature temperature-indicating cap. When the vape has heated up sufficiently, the cap lets you know with a clicking sound.
DYNAVAP VAPCAP M 2021 — WHAT'S NEW?
Having gone through several annual iterations, no lineup of pipes or vaporizers is complete without the newest edition of the VapCap "M" by DynaVap. The 2021 update encapsulates everything you've come to know and love about the "M", with a few welcome additions.
Lovingly crafted by the DynaVap team, the "M" is a battery-free TED (thermal extraction device) constructed from their signature medical-grade stainless steel. The result is a pipe that is easy to use and provides a flavourful hit time after time.
With its 10mm tapered mouthpiece, it has never been easier to take a pull. Plus, it can also be used in conjunction with your favourite water pipe via a simple connection. The "M" has a sleek, slightly hourglass figure that is effortless to hold and will slip into your pocket with ease.
When it comes time to enjoy your herb of choice, just load the "M" with your chosen milled strain and heat the bowl with a torch. It really is as simple as that. With its no-fuss system, the "M" is easy to unscrew and clean after each use. Now on its 5th version, the "M" by DynaVap is a hugely popular choice amongst cannabis enthusiasts.
DYNAVAP VAPCAP M 2020
The 2020 version of the VapCap M packs some seriously impressive improvements. The new—and somehow sleeker—design features Captive Cap functional geometry. The medical-grade stainless steel body now boasts a faceted tip and an adjust-a-bowl feature. The chamber size can be changed from full-size to half-size by simply sliding the tip up and down. This makes it easy to set up a heavy hit or a strategic microdose.
The mouthpiece end features a new 10mm taper, allowing users to snugly slot the device into any 10mm glass rig. An additional groove inside the mouthpiece allows the condenser to fit inside much more securely.
An upgraded chiral air port allows for improved air:vapor ratio adjustment and calibrated air injection. Users can adjust the amount of air they infuse with each hit, making for a lighter experience or a much fuller one.
The new grip is even more tactile than previous models. The spiral design clings to the hand and makes the VapCap M 2020 sit safely and securely. Speaking of security, the cap—or "Captive Cap"—now has its own cap! It won't fall off when you let go, thanks to small indents on each side that help it snap into position.
DYNAVAP VAPCAP M 2019
Inline with DynaVap's tradition of annual updates, 2019 brings a range of changes to the VapCap M. While you may think many of the amendments are purely cosmetic, the team at DynaVap have been hard at work fine-tuning the VapCap M's overall design.
A new tactile profile has been etched into the body of the VapCap M that gives it a more impressive finish and improves grip. There are also more pronounced ridges closer to the tip to help identify when your fingers are creeping into the danger zone. The tip itself has also been re-worked, featuring a serpentine groove that improves airflow compared to the 2018 helix pattern. Finally, the air hole has been re-bored and the grooves surrounding it re-shaped. This is again so that the crucial parts of the VapCap M can be felt instinctively between your fingers without the need to continually look down.
Although subtle, all of the 2019 updates have been made with functionality and usability in mind. If you are still using your 2018 VapCap M, don't panic, as the modular design means that the re-worked tips are interchangeable between models.
DYNAVAP VAPCAP M 2018
Now features a double-grooved triple helix for even better airflow
Now features textured grip that makes it easy to hold as the device heats up
Now features a larger carb hole
HOW TO USE THE DYNAVAP VAPCAP M
The VapCap M is very easy to use:
Remove the metal cap and load the VapCap with ground material or small pieces of resin. Close the cap again.
Use a lighter and apply heat to the side of the cap while rotating the device. A torch lighter works best. When you feel or hear the "click", you are ready to vape! Enjoy your super-flavourful draws! When the VapCap has cooled, it will click again. When you're vaping resin, make sure to remove residue after each vaping session.
DYNAVAP VAPCAP M CHARACTERISTICS
Suitable for plant material and resin
Super-small and portable
Made from high-quality materials
Midsection: stainless steel
Condenser: standard
Mouthpiece: stainless steel
Total length: 92mm
The DynaVap VapCap M comes with a two-year manufacturer's warranty on defects and craftsmanship.
DynaVap VapCap 'M' 2021 data sheet

| | |
| --- | --- |
| Brand | Dynavap |
| Type | Portable |
More information related to this product:
Reviews (52)
25/Jan/2022

Goede basis om het vapen te ontdekken.
Opzich een prima vaper om te ervaren of het vapen wel of niet jou ding kan zijn. Persoonlijk is mijn voorkeur toch uitgegaan naar één op een batterij. Namelijk de Pax 3.

03/Jan/2022

Buen vapeador
Habrán mucho mejores, evidentemente, pero hace su trabajo muy bien. Fácil de limpiar, el problema que tiene es cómo saber cómo utilizarlo. Hay que darle más calor que el que se debería dar y hay que pillarle el punto. Aún así, lo recomiendo.

25/Nov/2021

vap
marche très bien, bon produit

02/Nov/2021

Clic Clac ça fait le taf
Je fumais des clopes et des joints comme un porc, à chaque fois que j'ai arrêté le tabac, j'ai toujours repris à cause du bédo...J'ai fait une séance d'hypnose et j'ai acheté le Dynavap. Depuis maintenant 2 mois, je ne fume plus du tout de tabac et j'ai considérablement baissé ma conso de THC sans vraiment avoir l'impression de faire un effort surhumain. Je recommande vraiment, c'est un coup à prendre au début pour la prise en main et un vapotage efficace mais finalement assez simple d'utilisation avec un briquet tempête. Un petit clic, un petit clac, on arrete de chauffer et on vapote + ou - 3 lattes, on attends le reclic, le reclac et rebelotte 3 à 4 fois. C'est nickel pour de l'herbe, pour la résine pur, c'est pas top, mais en la mélangeant avec du CBD ou du damiana par exemple, ça marche nickel. Je ne mets pas 5 étoiles pour le prix, l'absence de notice, le prix du cap de remplacement (25 boules tout de même) et l'absence de goupillon pour le nettoyage.

02/Nov/2021

Excellent product
Great quality and easy to use, very compact and handy when traveling, no need for electricity, very clever design, highly recommended!

03/Oct/2021

Buen vaporizador económico
Es de muy buena calidad, es pequeño y vaporiza muy bien. Hay que tener en cuenta que se tarda un tiempo en aprender a usarlo y que necesitas un mechero tipo soplete para hacerlo funcionar, también gastas más gas que si fumas un canuto. Merece la pena como primer vaporizador, vaporizador de bajo costo o vaporizador secundario para salir de acampada con él.

30/Sep/2021

Mulifunktionales hochwertiges Edelstahl Bespaßungs Röhrchen :)
Damit lässt sich perfekt Kraut und Harz verdampfen und das ganze ohne Akku oder Baterie. 100% medizinischem Edelstahl garantieren sauberen Dampf ohne ungewollte Kunststoffdämpfe da ganz einfach kein Stück Kunststoff verbaut ist! Den richtigen Gebrauch hat man dank dem klicken schnell heraus und wer mal statt Dampf wieder Rauch schmecken will, lässt einfach die Kappe weg. Das Teil soll auch in der Wasserpfeife funktionieren - das hab ich nocht nicht getestet aber versteht sich als weiteres colles feature des Pen`'s. Und sollte mal ein Dichtungsring oder Sieb kaputt gehen, hat Zamnesia die Ersatzteile günstig auf Lager. Daher von mir eine glatte Kaufempfehlung für den DYNAVAP VAPCAP 2021!

22/Sep/2021

Great product!
Really easy to use, very clever industrial design. No coughing, and tastes great!

08/Sep/2021

Super nickel
Juste parfait. Vapeur savoureuse, effet vraiment très cool (mieux d'après moi qu'en consommant le même produit en roulant). Par contre très important, achetez un briquet tempête, l'expérience est plutôt décevante avec un briquet classique, alors que le tempête chauffe correctement l'herbe pour faire une belle vapeur savoureuse. En tout cas pour moi une chose est sûre: je ne reviendrais au tabac pour rien au monde. Découvrez le vrai goût de votre herbe! :-)

19/Aug/2021

Super impressed!
Bought this little guy as a travel vape, as I don't feel comfortable crossing borders with my Firefly 2. Received it packed in a super low-profile flat piece of cardboard, which was super cool. I didn't expect the DynaVap to "wow" me as I thought I'd be spoiled with the great vapor from my Firefly 2. Dare to say, I'm SUPER impressed with my new DynaVap! The herbs seem to heat even more evenly and come out beautifully brown, not black at all. Dare I say it? Here it beats my Firefly! The vapor does taste a little less rich, but it's actually really flavorful. I'm already recommending it to my friends!

You can't post a review because you are not logged as a customer

Log in / sign up
Restrictions
Please note that if your country is not on our general shipping list, we're unable to ship any item on our website to it. For more information check out the list here: Ordering & Shipping
Video (1)
Video: Dynavap Vapcap M Overview

The DynaVap VapCap M is a small, combustion-driven vaporizer pen. This vape pen is very efficient and produces a fantastic, tasty vapor. This is the very latest, 2018 version from DynaVap. The VapCap has been improved on various points and provided with a new, stylish design.