What happens when you mix a Dutch coffee shop owner with a grower with deep roots in cannabis culture and a passion for cultivation and development? Sensation Seeds! Combining 30 years of experience, they offer heaps of knowledge and ability within the industry to develop world premium strains.
Sensation Seeds believe that growers around the world should have access to high-quality seeds that can be grown with confidence. Their seeds are carefully selected in order to provide customers with high-quality strains. They specialise in feminized, auto flowering and CBD cannabis seeds that are coveted powerful strains, some of the stickiest strains available from across the world. Landrace, hybrids and many more.
Although they are fresh on the market, Sensation Seeds already provide 16 various established strains that have already proven their worth with a variety of awards. Their ultimate goal is to ensure a successful harvest for all their customers, guaranteeing that their profits will be invested in developing the best products.
PACKAGING OF SENSATION SEEDS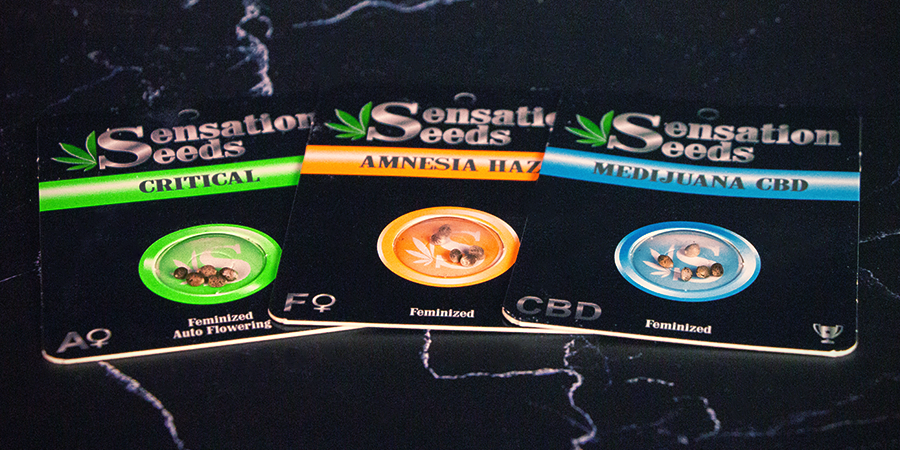 Sensation Seeds provide packaging that is high ly imperviable and built to last. Each pack provides five seeds and data about the strain: including a barcode you can scan for more detail.
AWARDS OF SENSATION SEEDS
Sensation Seeds have already earned themselves a multitude of highly-regarded awards with their powerful strains. With awards for almost every strain they produce, from High Times Cannabis Cups to a variety of award shows. We'll outline some of their most competitive and successful strains.
AMNESIA HAZE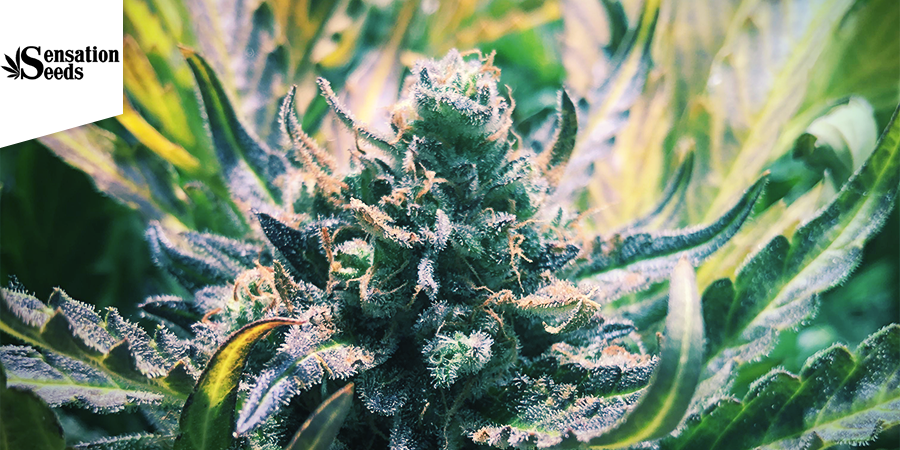 Awards:
2004, High Times Cannabis Cup
2006, High Times Cannabis Cup
Earthy with flavours of citrus and lemon, Amnesia haze provides a long-lasting energetic and euphoric buzz, slowly transforming into a strong stoned feeling. The genetics of this strain come from Jamaican Landrace and South Asian strains and the original flavours are clear with its mix of haze, lemon and spice.
As well as its special flavour and scent offering it the title of "queen of the Dutch coffee shops", the success of amnesia comes from its attractive yields. It grows at a moderate size between 1-1.4 meters. She yields dense buds coated in resin. She enjoys hot weather if grown outdoors, and may require a greenhouse due to a lengthy flowering period. With a fabulous pest and mould resistance, this feminized Amnesia Haze is a fantastic addition to your collection.
OG Kush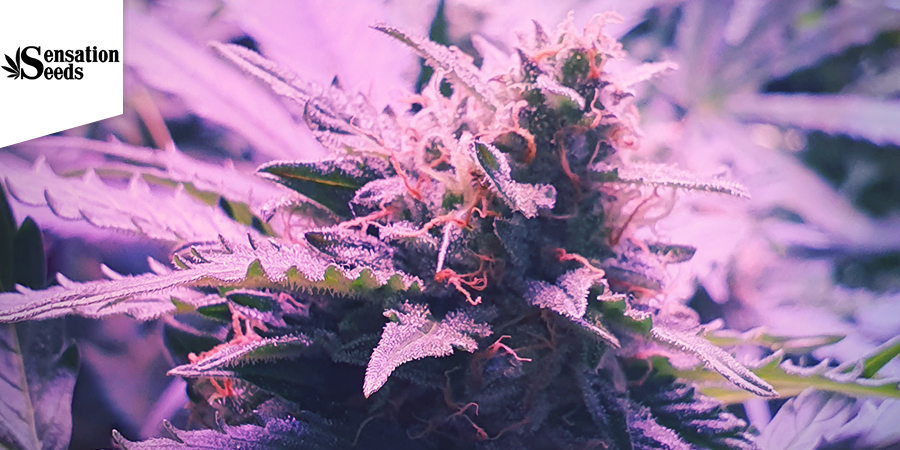 Awards:
2011, High Times Cannabis Cup
Weighing in with the highest THC content at the High Times Cannabis Cup (Denver 2013) at 24.04 percent, exhibiting a huge variety of phenotypes. This feminized OG Kush is an indica dominant strain, ideal for stress relief. With its pine and woody scent and sour lemon flavour, this strain has become a favourite among many specialists, experts as well as Hollywood celebrities.
A fast maturing plant with a moderate size, this feminized OG Kush doesn't require much attention but creates buds packed with resin, so stinky you will probably need an anti-odour filter. A brilliant indoor plant that grows well alongside SOG. This tropical plant will enjoys greenhouses and Mediterranean climate outdoors.
A powerfully cerebral and physical high with aromatic hints of diesel, berries and citrus. This potent bud is ideal for relaxation and rest.
WHITE WIDOW

Awards:
1995, Cannabis Cup
1998, Cannabis Cup
2002, HighLife Hemp Fair
2003, HighLife Hemp Fair
2004, HighLife Hemp Fair
2006, HighLife Hemp Fair
2007, HighLife Hemp Fair
2008, HighLife Hemp Fair
2010, HighLife Hemp Fair
2011, HighLife Hemp Fair
2012, Highlife Cup
2014, Highlife Cup
2015, Highlife Cup
An indica-dominant strain developed from a White Widow Elite clone of 1997. White Widow has been a hit since its discovery, with buds coated in crystals. She provides a powerful buzz that enhances creativity and conversation.
An absolute ideal for first time growers, she has a very floral bittersweet aroma which flows into the flavour along with a fruity aftertaste. A very physical high, great for relaxation, stress relief, muscle tension and insomnia - among others. A very consistent and classic feminized strain that is guaranteed to be a favourite for many growers.
Feminized White Widow: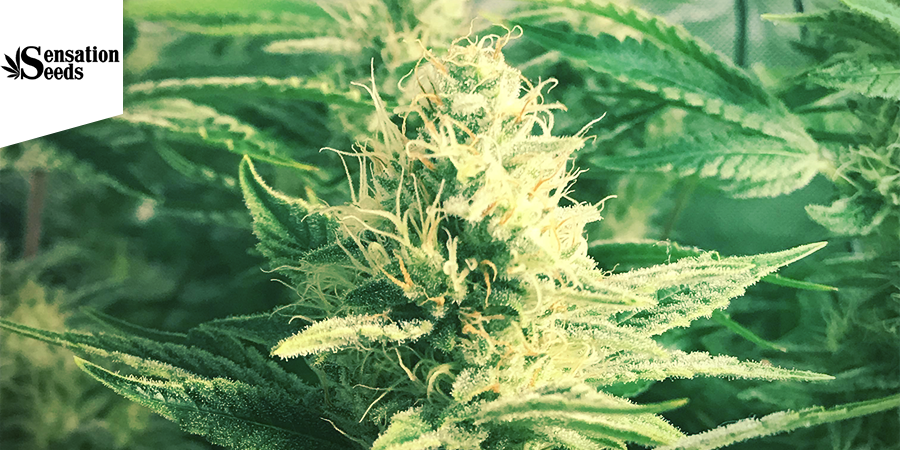 A hardy plant that is remarkably easy to grow, with a swift flowering period of nine weeks. She produces densely packed buds filled with resin. The feminized White Widow grows well in cold climates such as northern Europe. She can mature to a height of up to 1 meter indoors, and can grow almost twice as tall outside. It can produce 56-65g for each plant if Grown indoors or 450-500g per square meter underneath a 600W light, while yields of up to 950g are not seldom when planted outside.
Autoflower White Widow: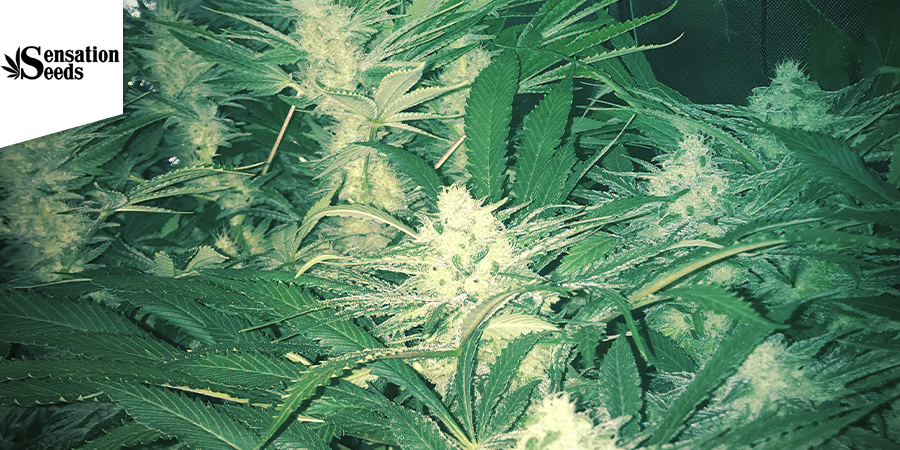 With dark green leaves dusted in a dense coating of resin, this White Widow produces dense and highly resinous buds. It may well be important to support the plant to protect it from toppling during the late flowering phase. Expect around 75 days of development from seed to bud, ideal for a grower with little time. This White Widow almost imitates the Orginal White Widow but tends to develop a little smaller with a considerably stronger, long-lasting body high and stoned effect. A perfect strain for medicinal use.
Expect a plentiful harvest with this one, with 600g/m² after about seven weeks of blossoming indoors and a gram of dried bud per centimetre when grown outdoors, while it grows up to 80cm. Expect it to grow well in any climate assuming the temperature doesn't drop below 10°C.
NORTHERN LIGHT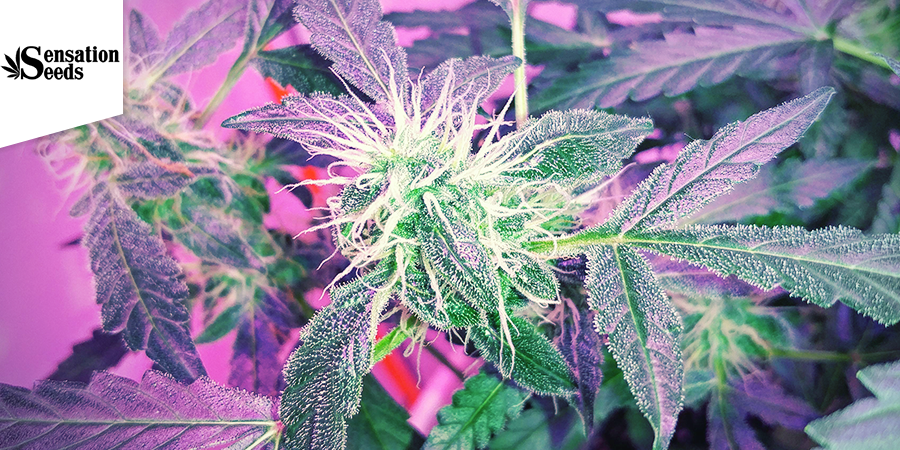 Awards:
1992, Cannabis Cup
1993, Cannabis Cup
1994, Cannabis Cup
2005, Highlife BCN
A potent autoflowering indica. These feminized seeds breed short, healthy plants with a considerable harvest. Reaching heights of 90cm up 120cm. Yields of up to 200g have been possible outdoors in Spain, while indoors 90g is not seldom. With refreshing citrus flavour offering a physically and psychologically relaxing and creative high, this is an autoflowering twist on a classic medicinal strain.
Northern Light was originally bred in the 70s in the USA using Afghani genetics. One of the most popular strains around, it later came to Holland where it became a staple for indoor growing. Over the years it has undergone much breeding and various growing techniques. Sensation Seeds provides an ideal mix of old and new, combining the fantastic flavour and scent of the original with the short flowering ability of the new, capable of achieving its entire growth cycle with a single photoperiod.
AK-47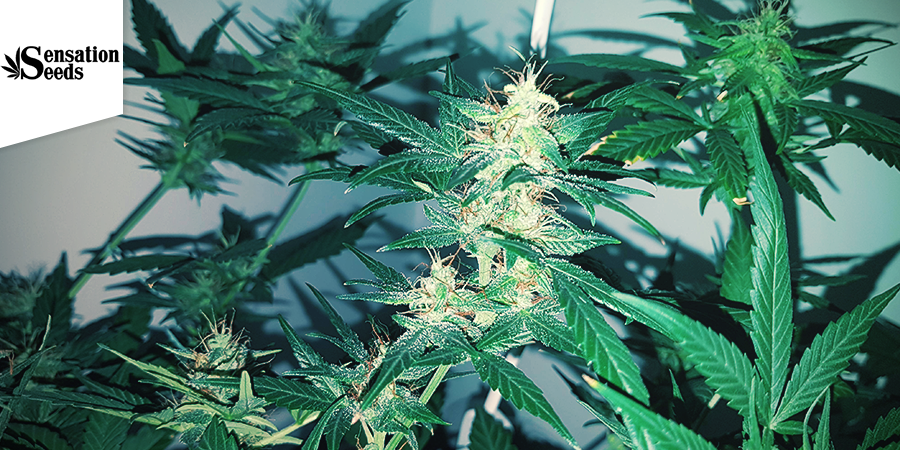 Awards:
1994, Cannabis Cup
1996, Cannabis Cup
1999, High Times Cannabis Cup, 2nd sativa
2003, High Times Cannabis Cup, 2nd indica
2010, Treating Yourself Expo, 1st sativa
2011, High Times Cannabis Cup, 3rd Hybrid
A multi-award winning strain with some of the highest THC contents of its time. AK-47 combines genetics from Mexico, Columbia, Afghan and Thailand, bringing together a complex variety of effects and flavours. This is a powerful indica hybrid that provides a soothing, relaxed high with a long-lasting cerebral and creative buzz, with compliments of its sativa traits.
An incredibly musky, earthy strain with a spicy aroma, and a flavour much stronger than the smell. She grows with compact resinous buds and reddish hairs. This hybrid is ideal for indoor growing such as hydroponic or soil. AK-47 grows to around 1 meter and produces a very pungent smell - so express caution when cultivating!
---