Zamnesia is your one-stop shop for headshop goods. With hundreds of products spread across several major categories, you are sure to find the product you need at a competitive price. Every item in our Headshop includes a detailed description, key product information, and high-resolution pictures, so you know exactly what you're buying.
What Is a Headshop?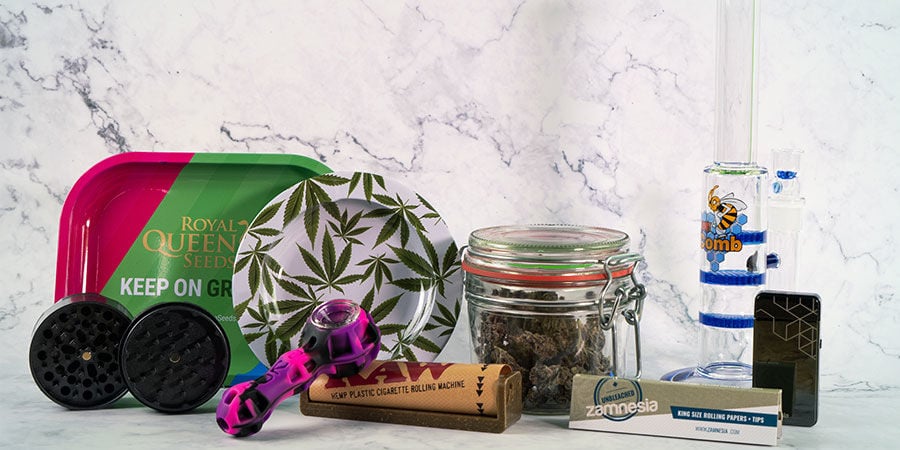 A headshop, also known as a head shop or smoke shop, is a specialty retail outlet that stocks all manner of paraphernalia related to weed, tobacco, and other psychoactive substances. Upon stepping into one of these stores, you'll find the walls lined with every smoking accessory you can imagine. They stock dab rigs, water pipes, stash boxes, and a variety of souvenirs.
Depending on where you are in the world, some headshops also legally sell psychoactive substances such as kratom and other legal highs and herbs.
At Zamnesia, we operate an online headshop that serves as a source of paraphernalia for most counties within Europe. As well as offering all of the standard gear, we also sell high-end products in the form of vaporizers, and even operate a specialised Vaporshop.
Why the Name "Headshop"?
The exact origins of the term "headshop" remain murky. However, one of several popular theories likely holds the truth. Some believe the word "head" stands as an acronym for "He Eats Acid Daily".
Others propose that the term probably has ties to the description of "pothead". Unsatisfied with these answers, others ponder the link between the famous American rock band The Grateful Dead. Their loyal fans are known as "Deadheads", and a huge psychedelic culture revolves around the group.
History of the Headshop
Headshops originated in the 1960s, fuelled by the psychedelic counterculture of the era. Scores of college-aged psychonauts fed the growth of these businesses in areas such as West Los Angeles, San Francisco, and Chicago's Old Town. In the early days, headshops were heavily tied to the hippie and anti-Vietnam war movements, as well as groups pushing for cannabis legalization. Much like today, these first-generation headshops sold a huge variety of controversial trinkets, from smoking paraphernalia and magazines to sex toys and psychedelic art.
The headshop movement began to stall following the outlaw of paraphernalia in 1973. However, in the modern era, headshops are back with a vengeance. Modern headshops offer high-tech products that smokers of the 1960s could only dream of.
What Are the Best Marijuana Smoking Accessories?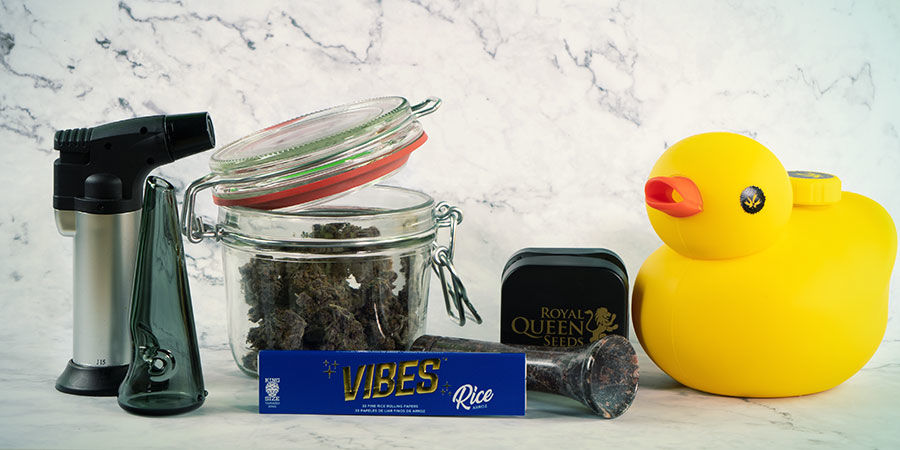 The "very best" marijuana smoking accessories remains a subjective topic. Every smoker will have preferences when it comes to the fundamental products they use on a frequent basis. At Zamnesia, we have a very good idea of the most important gear in a smoker's toolkit. While they vary in colour, size, and function, all customers can benefit from the products below to ensure a smooth and successful smoking session.
How should you smoke weed?
We recommend starting off with joints or simple vaporizers. From there, you may want to move on to dabbing, bongs, and more tech-heavy vaporizers.
Vehicle for Your Herb: Papers, Smoking Pipes, Bongs

First and foremost, you need equipment that actually allows you to smoke cannabis. Every smoker has a different preference, and headshops cater to all of them. Choose from rolling papers, pre-rolled cones, blunt wraps, glass pipes (spoon pipes), water pipes, dab rigs, bongs, bubbles, and vaporizers.

Grinder

Herb grinders are an essential piece of kit. Rather than stuffing large chunks of flowers into a bowl or joint, grinders create fine granules that are much easier to work with. Choose from materials such as acrylic, wood, and metal. Simple grinders feature a single chamber, whereas more complex models offer multiple chambers and kief catchment trays.

Lighter

Unless you plan on using the sun and a magnifying glass, don't even think about smoking weed without a reliable lighter. You won't get much blazing done without one. Choose from humble yet functional Clipper lighters or more impressive and flashy torch lighters.

Rolling Machine

Most cannabis smokers love the ritualistic process of rolling. However, others prefer to streamline the process with rolling machines. Just add weed and papers, and these devices will produce a beautifully crafted joint in seconds.

Stash Box

Stash gear keeps all of your valuable items contained in one easily accessible place. Choose from small and simple designs fit to hold your lighter and papers, or try more exotic offerings that can store all of your gear—and look the part when camouflaged on your bookshelf.

Rolling Tray

Rolling trays prevent weed particles from scattering all over your carpet. If you've ever rolled a joint without one, you'll know just how messy things can get. Use a rolling tray to keep things clean and make your stash last longer.

Ashtray

Ashtrays are key to catch embers and ash, and to prevent your clothes and carpet from receiving the occasional burn. Our headshop sells a huge variety of ashtrays, from simple stainless steel pieces to highly decorated and comical options.
Where can you get headshop products?
Customers can visit headshops in person. However, online headshops such as Zamnesia offer a wide range of products you can browse from the comfort of your own home.
ROLLING SUPPLIES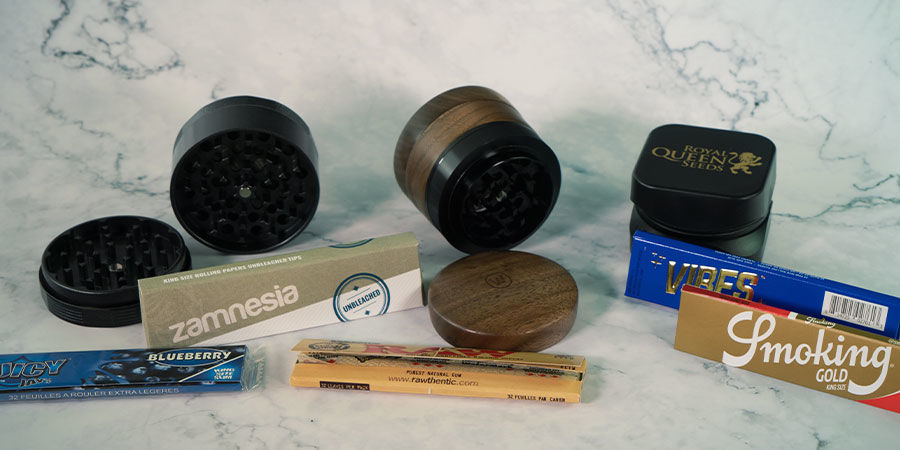 Used since the 16th century, rolling papers form the backbone of the headshop industry. However, over the years, the humble rolling paper has transformed into a range of papers of differing sizes, materials, and patterns, alongside several options for filters and rolling tips. If you still haven't come to grips with the art of rolling, you can also find rolling machines and pre-rolled cones to keep the good times rollin'—no matter your skill level.
Don't risk losing your cool, your papers, or your grinder by investing in our fantastic selection of rolling trays. With a variety of shapes and styles, we even have premium options with added high-tech features for the ultimate rolling experience. Stay organised with a rolling tray for every situation.
Grinders are a fundamental necessity—you cannot fit giant buds inside a tightly rolled joint. With that in mind, we have a grinder designed to suit every budget, with metal, plastic, acrylic and more available. Even if you want a grinder simply for the look, rather than the function, our range of novelty grinders has been curated just for you.
LIGHTERS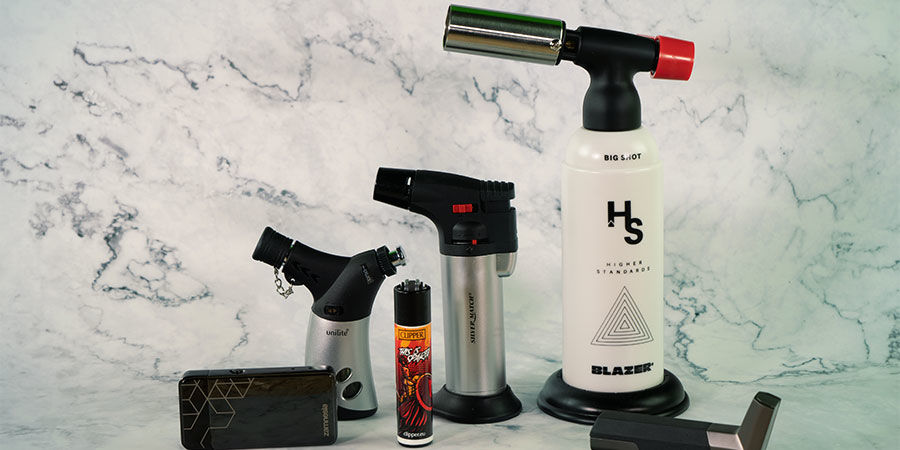 It wouldn't be called "420 blaze it" unless you had something to spark up with. Lighters may come and go, but our complete selection will keep you blazing long into the night. Alongside the standard clipper lighter, you will find numerous replacement parts and some high-tech heating solutions via plasma and turbo lighters.
Throw in a few novelty lighters, and not only will you be the most sought-after person at the party, but you'll be the coolest too—"It's lit", no matter the situation.
BONGS, PIPES, AND CHILLUMS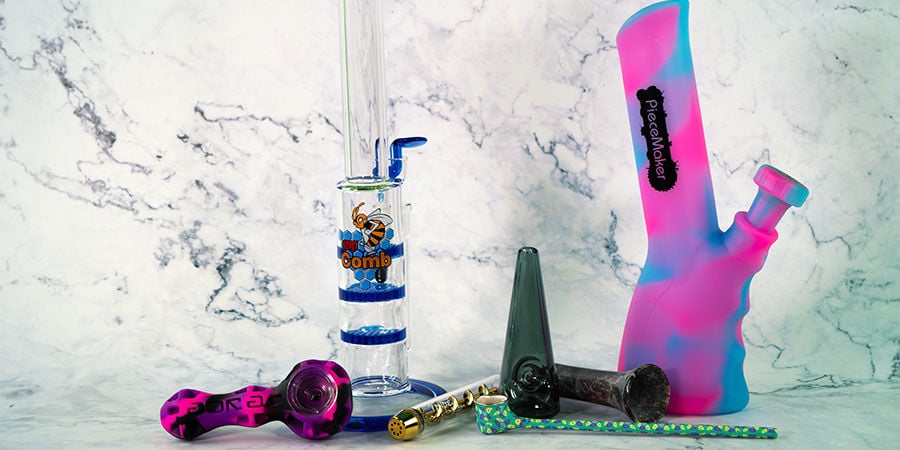 Keep things understated with our modest yet effective range of glass, wood, and Italian clay chillums. Available in several designs, they are the low-key smoking apparatus for stoners on-the-move. Taking design functionality one step further, weed pipes are the mainstay of any smoker's arsenal. Constructed using metal, glass, wood, or soapstone, there is guaranteed to be a pipe to suit your needs.
Finally, we have a wide array of bongs and shishas to complete your smoking apparatus lineup. With glass, acrylic, ceramic, and novelty bongs alongside several necessary spare parts and accessories, keeping your pipe or bong in optimal condition is simple.
DABBING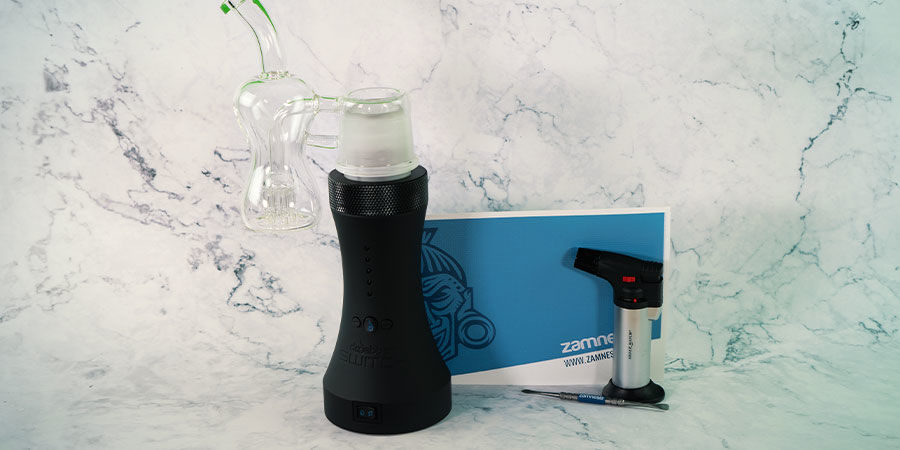 By superheating cannabis concentrate, it is possible to inhale a vapor that is several times more potent than cannabis flower. The only downside is the need for several unique accessories and tools to complement the experience. Thankfully, Zamnesia has your dabbing needs covered—both now and as the art of dabbing evolves. We stock dabbing conversion kits for regular water bongs, high-temperature lighters, blowtorches, and a comprehensive range of additional accessories. With both nail and skillet designs catered to, you can embrace the dabbing revolution!
CLEANING PRODUCTS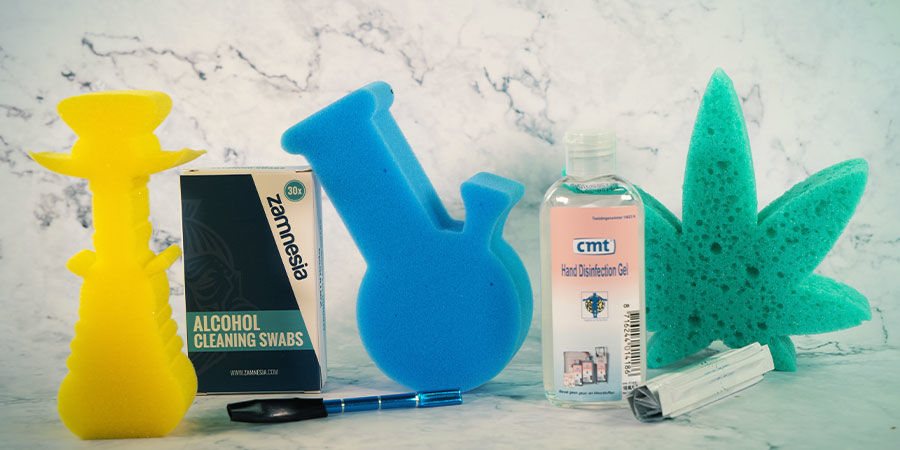 Dank doesn't mean dirty, and that is why Zamnesia has scoured the market for the best cleaning products the cannabis industry has to offer. Given the non-water-soluble nature of cannabinoids, the residue can build up in bongs, bowls, vaporizers, and just about anything else you use to smoke.
To combat sticky utensils, you will find cleaning fluid, brushes, sanitising solutions and a whole host of tools to clean any smoking apparatus you can think of. Savour every last toke by keeping equipment as fresh as the day you first bought it.
PROPAGATION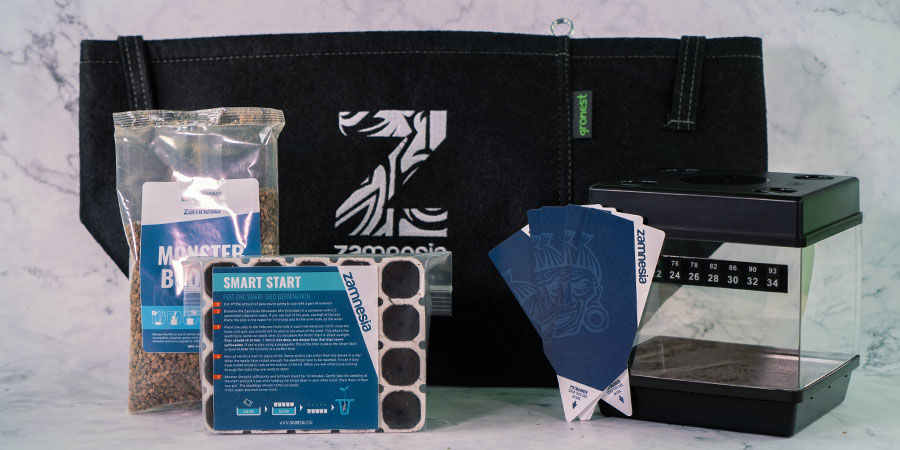 Give your cannabis seeds or clones the best start in life by choosing from our catalogue of propagation accessories. During its life cycle, cannabis will go through several stages, with each requiring a slightly different approach or fertiliser. All manner of solutions can be found in our propagation category to take you from seed to harvest. Moreover, by supporting young seedlings, and promoting a healthy root system, the chances of producing fat, juicy buds improve significantly.
COMPANION PLANTING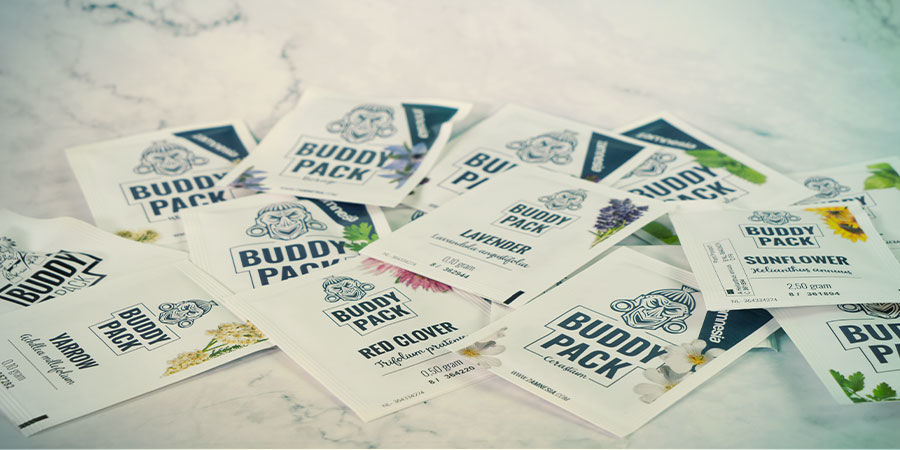 An oft-overlooked aspect of cannabis growing are the benefits provided by companion plants. Not only can they help keep pests at bay, but they can be used as a means of masking aroma and concealing your marijuana from prying eyes. Combine those advantages with the fact that many companion plants can be used in the kitchen, or enjoyed in their own aesthetic right, and you'd be silly not to give them a try. Essential for outdoor growers, make companion plants part of your next cultivation project.
AFTER HARVEST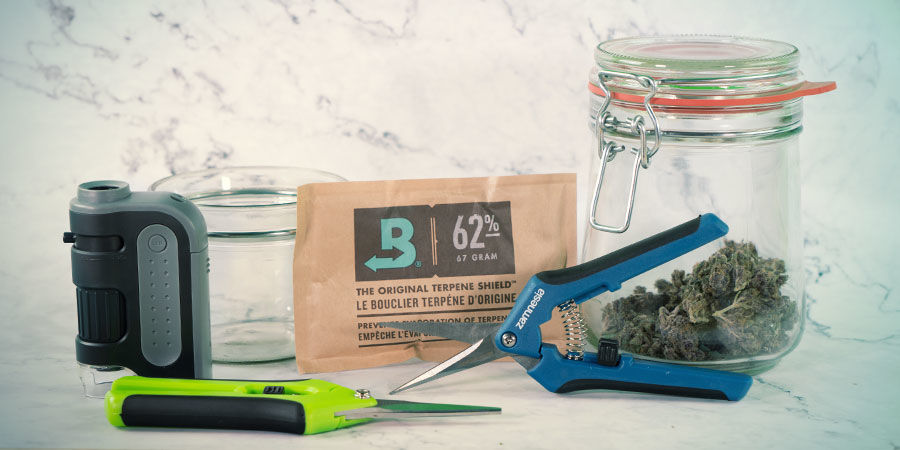 It is easy to assume that once cannabis has reached the flowering stage, the hard work is over. On the contrary, taking the appropriate steps after harvest can transform average weed into incredible, top-shelf cannabis. Don't waste a single bud with our fantastic range of pruning and trimming utensils, curing jars, filters, extractors, and storage solutions. Don't stumble on the final hurdle—instead, browse our complete catalogue of after harvest accessories.
SCALES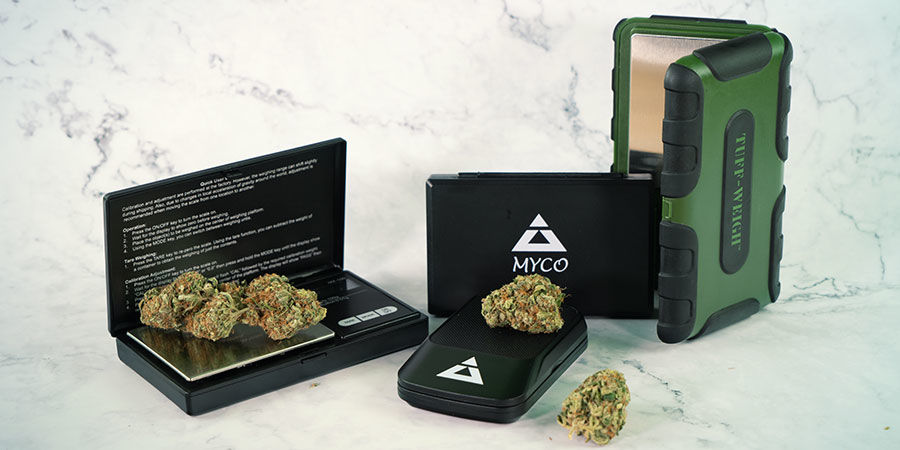 Don't make calculating the amount of weed you have a guessing game. Instead, whether you are on the giving or receiving end, invest in our selection of scales. Stocking the most accurate digital scales on the market, each is capable of weighing cannabis to sub-gram amounts. Stay organised and keep track of your stash with Zamnesia's range of digital scales and accessories.
STASH GEAR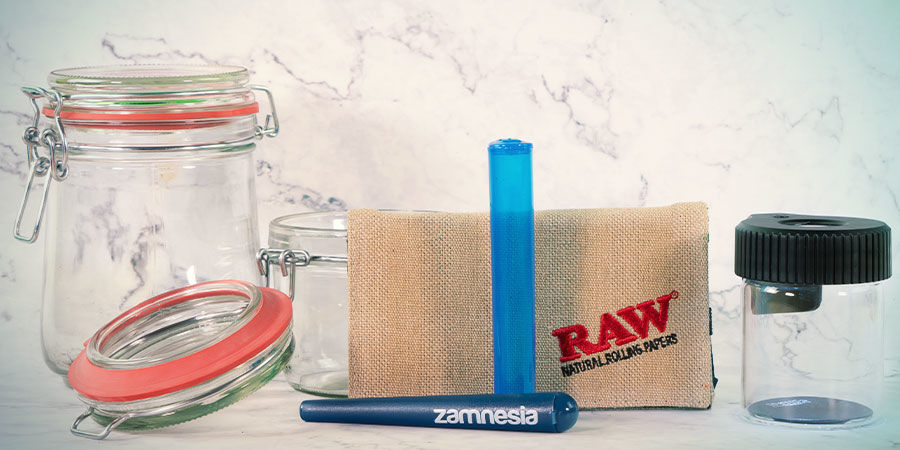 Whatever the reason (or person), sometimes we want somewhere safe and secure to store our weed. At Zamnesia, we have a solution to fit nearly all circumstances with a range of discreet storage devices that will keep your stash from prying eyes, but won't compromise its quality. It could be something as simple as zip-seal bags, or a more elaborate solution via our range of multipurpose stash gear. The choice is yours!
HOMEBREWING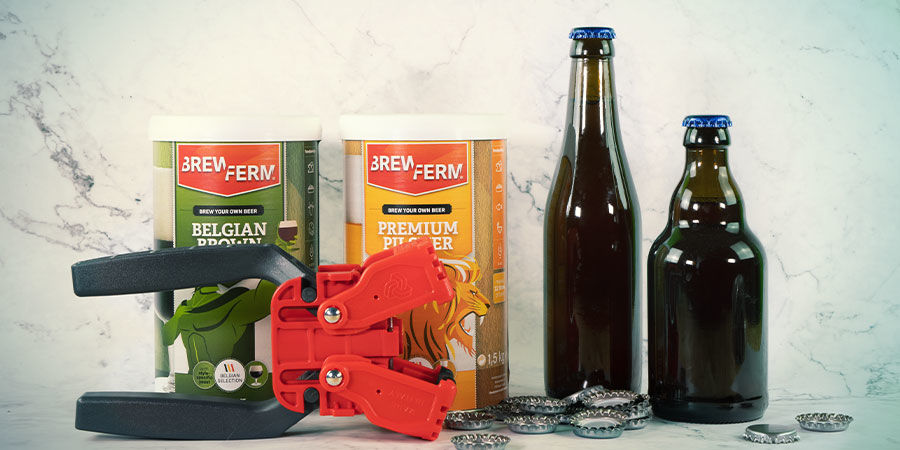 Whether you are a complete novice or a seasoned homebrewer, we have a full range of homebrew kits designed for all levels of experience. Brew as little or as much as you want all from the comfort of your own home thanks to starter kits, essential ingredients, brewing accessories and more. With complete guides to brewing also available at Zamnesia, there has never been a better time to develop a new hobby. If you are already experienced in the art of brewing, expand your skills with our diverse selection of continental beers.
Headshop Products: Questions and Answers
☝️ What is a headshop?

A headshop is a retail outlet that sells tobacco and cannabis smoking paraphernalia such as papers, pipes, and bongs. Depending on the region, some headshops also legally sell psychoactive substances such as kratom, legal highs, and other herbs.

🌿 How should you smoke weed?

There are many different ways to smoke weed. We recommend starting off with joints or simple vaporizers. From there, you may want to move on to dabbing, bongs, and more tech-heavy vaporizers.

🚬 What are the best marijuana smoking accessories?

With hundreds available, all cannabis users will eventually find their favourite. To begin, we advise investing in papers, a grinder, a rolling tray, a stash box, an ashtray, a rolling machine, and a lighter.

💰 Where can you get headshop products?

Customers can visit headshops in person. However, online headshops such as Zamnesia offer a wide range of products you can browse from the comfort of your own home, not to mention exclusive offers and deals. Plus, our customer care team is standing by to answer any questions you might have!
---