Blog

5 min
Top 10 Best Vaporizers To Use With A Bong
5 min
Are you getting the most from your herbs, resins, and concentrates? If not, why not? In this article, we take a look at combining a vaporizer with your tried and true bong—a method that is arguably the best way to get smoother, cooler, and longer pulls. So, put down those rollings papers and take a look at our top 10 picks!
There was a time when you'd be faced with a hard decision; do you buy a vaporizer or a bong? Fortunately, as the years and technology have progressed, this choice is now pretty much irrelevant. While not every vaporizer can be used in combination with a bong, those that can make a great addition to any cannabis lover's arsenal.
Why Use a Vaporizer in Combination With a Bong?
Using a vaporizer with a bong offers up a totally novel experience. Many users find it tricky to get decent, long pulls from a bong because of the heat and harshness it can provide. Getting sufficient pulls can also be an issue for vaporizer users. However, using a vaporizer in combination with a bong allows for cooler, smoother, and larger hits, all without the potential for aggravation or irritation.
Everything You Need When Combining a Vaporizer and Bong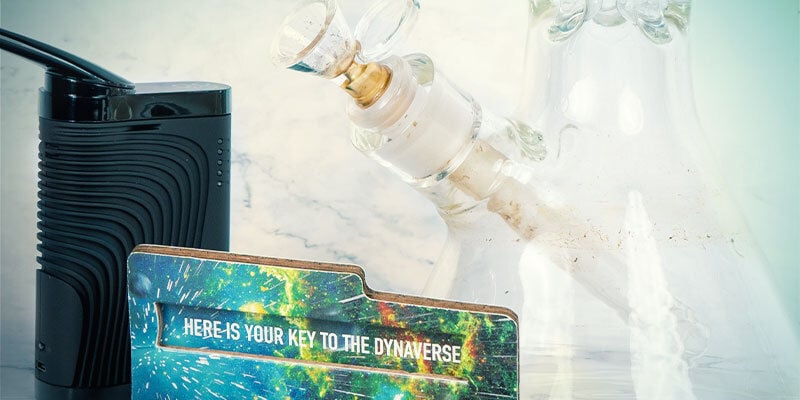 There are only a few key items you need to get started.
As mentioned, not all vaporizers are compatible with bongs; and, the ones that are will need an adapter to make a secure connection. This will allow you to get the best from your vaping session. The most common adapter sizes are 10mm, 14mm, and 18mm.
While the adapter size will be specific to both the vaporizer and bong connection, a compatible vaporizer will more than likely come with some adapters provided. However, some will only come with a standard mouthpiece. But not to worry; adapters can easily be purchased online.
Once you've got your compatible vaporizer and bong, there really aren't too many other accessories you'll need. Of course, the journey begins with the search for a vaporizer that takes your fancy.
Top 10 Vaporizers to Use With a Bong
With that in mind, we've put together a list of our top 10 vaporizers that can be used in combination with a bong. Now, these aren't in a particular order (from best to worst, for example), just some examples you should check out if you're looking to get the smoothest vapor and coolest pulls around.
1. VapCap M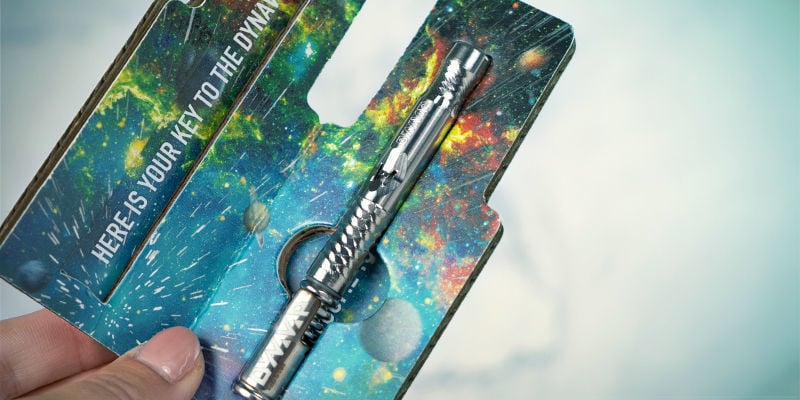 Already known as a bit of a workhorse and an overall faultless vaporizer, the VapCap M increases its usefulness thanks to its compatibility with your favourite bong. With its large mouthpiece, the VapCap M is perfect for all 14mm water tools, allowing for an airtight and overall snug fit. However, adapters can be purchased to fit smaller or bigger bongs alike. Unlike some of the other vaporizers on this list, this vaporizer is not battery-powered; it's heated with the use of a torch, giving you a pure and intense flavour from your water-cooled hits.
2. Flowermate V5.0S Pro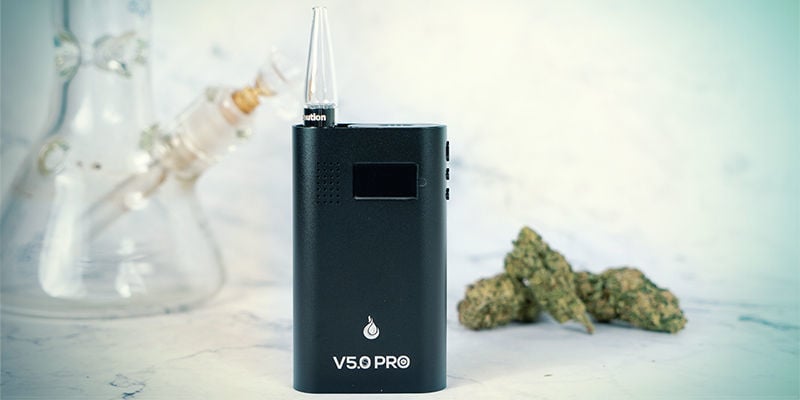 From the team at Flowermate comes a vaporizer that is ideal for use alongside your favourite water pipe. That is, of course, when you're not using it independently. This device is suitable for both herbs and concentrates, and showcases perfect pulls with rich flavour each time you reach for it. With the use of a simple water pipe adapter, it can easily fit any bong with a 10, 14, or 18mm connection. The V5.0S has a short heat-up time of 30 seconds, thanks to two high-quality built-in batteries.
3. Flowermate Aura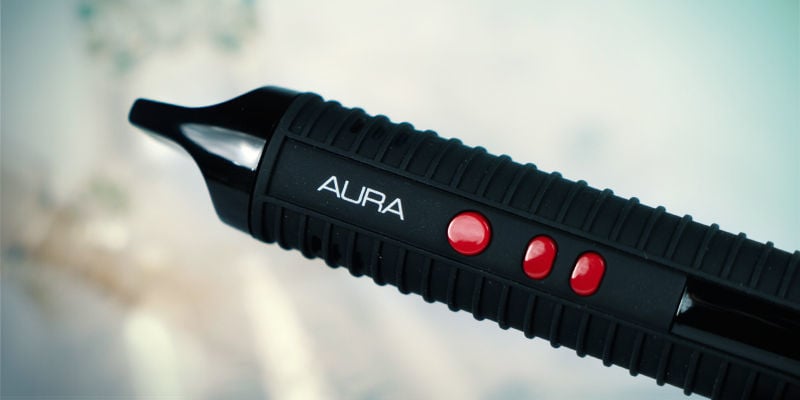 You may think that the most expensive vaporizers are the only ones compatible with bongs, but this is simply not the case. As one of the more budget vaporizers on our list, the Flowermate Aura provides an enjoyable vaping experience, which can be improved further thanks to a handy water pipe adapter. The Aura can be used with practically any bong compatible with 14mm and 18mm male adapters, and 10mm, 14mm, and 18mm female adapters, giving you plenty of options when it comes to your next vaping session.
4. DynaVap VonG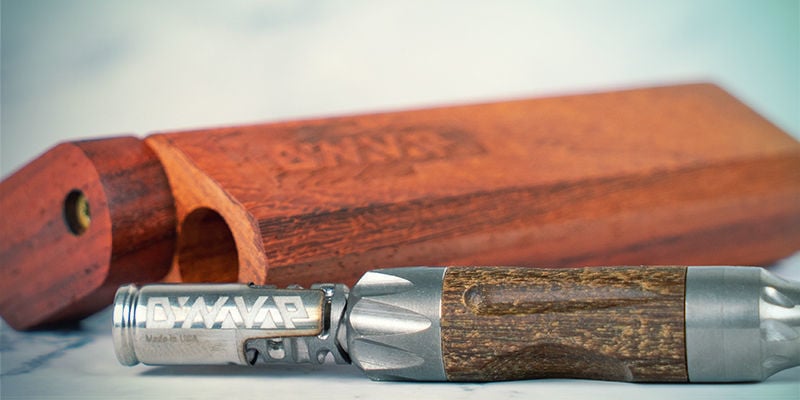 No strangers to high-quality vaporizers, DynaVap has taken their unique battery-less thermal extraction technology and placed it in the VonG. This device is a perfect combination of wood and titanium, and provides a great look as well as great functionality. With its small size and no battery levels to keep track of, the VonG is perfect for use on the move. Combine this portability with a bong featuring a 10 or 14mm connection, and you've got the perfect setup to take to your friend's house, or just a space-saving bong configuration to enjoy from the comfort of your home.
5. Boundless CF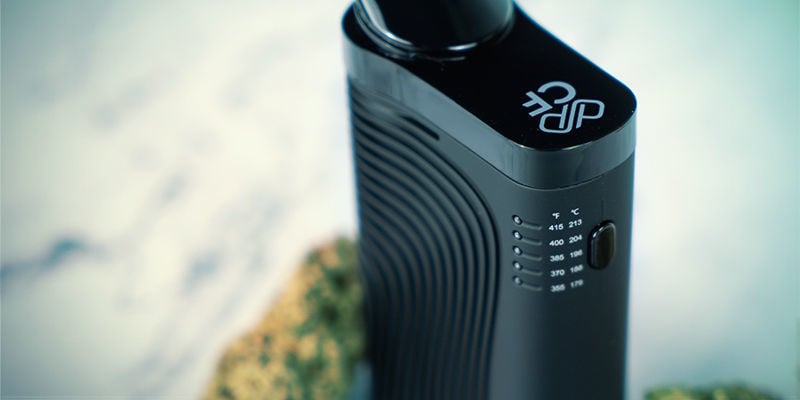 The Boundless CF offers a large oven that is perfect for herbs and concentrates alike. This feature is not only ideal for a stealthy vape on the go, but can be used to enhance your bong hits no matter where you are. With the use of the Boundless Water Pipe Adapter, you can connect with most female and male stems (measuring 14mm and 18mm) to give you a hassle-free, cool vape. Easy to use and remarkably quick to heat, the Boundless CF is ideal for those seeking a battery-powered vaporizer on a budget, but unwilling to sacrifice flavour or features.
6. DaVinci IQ2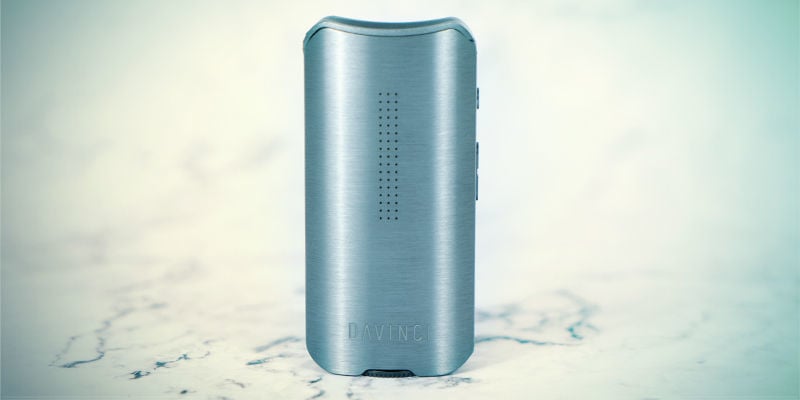 Not only does the DaVinci IQ2 have the looks, but it also provides a great and powerful vaping experience every time. With an improved, longer-lasting battery, your vaping sessions can now last as long as you can! The DaVinci IQ2 is available in an array of colours so you can easily match one to your personal style. It can also be attached to your favourite bong with the 10mm adapter provided. However, if you're looking to attach to the standard 14mm, you will need an additional adapter to do so. Boasting powerful and consistent performance, it'll be hard to find another vaporizer that offers this quality of vapor at this price point.
7. Storm Vaporizer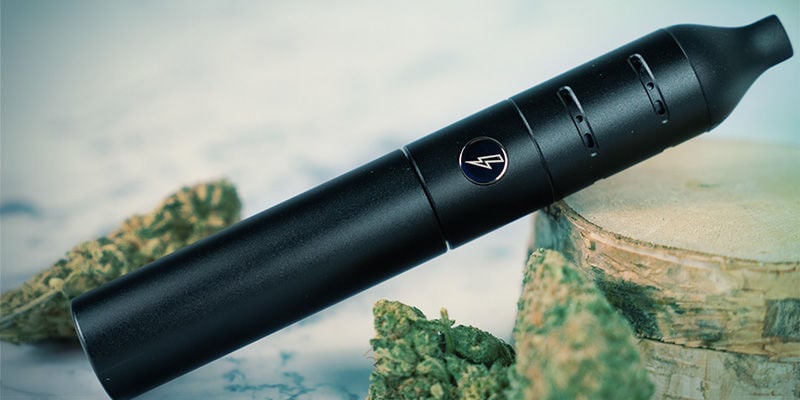 The Storm vaporizer is truly an all-rounder, featuring a classic, discreet, pen-shaped design that will easily slot in and attach to almost any glassware. All that's needed is the Storm Water Tool Adapter (14mm), and you'll be good to go. The Storm is made of a sturdy and robust aluminium body containing a perfect ceramic chamber for all types of herbs, concentrates, and oils. The possibilities are truly endless with this vaporizer, and attaching it to a bong will really unlock its potential for the smoothest and coolest hits around.
8. Boundless CFX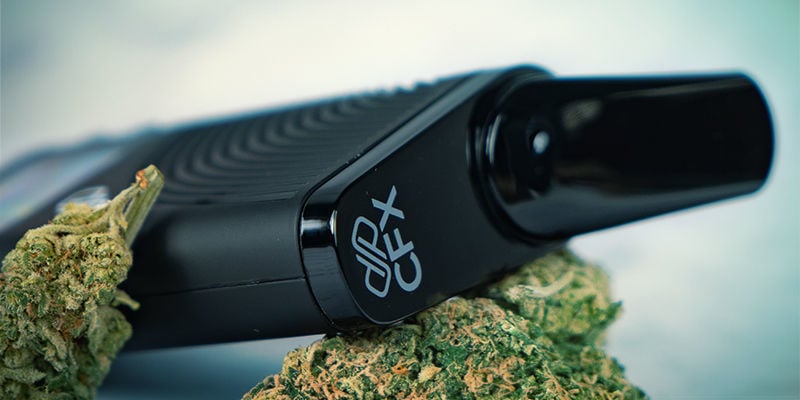 As the next model up from the original Boundless CF, the CFX contains a few more "quality of life" features that are bound to influence your enjoyment. These include an OLED digital display that will give you an accurate temperature and battery reading at all times. This vaporizer has a large chamber and, combined with the Boundless Water Pipe Adapter, can effortlessly be used in conjunction with your prized bong. Simply attach, add your favourite herb or concentrate, and dial in your desired temperature setting. All that's left to do is simply relax and enjoy!
9. DaVinci MIQRO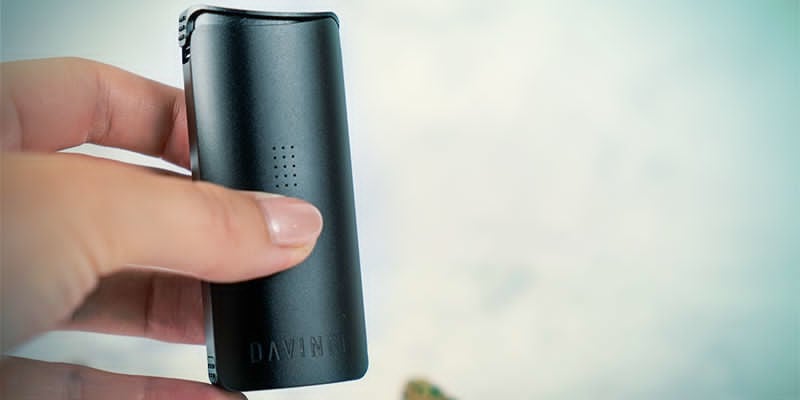 Designed with the discreet vape enthusiast in mind, the MIQRO by DaVinci is small in stature, but don't think for a second it doesn't deliver where it counts! Featuring a low-key LED display, the 5 preset temperature settings are sure to give you the best flavours from your chosen herb. Plus, the removable battery allows for a spare to be loaded in to keep the vape session going. Small and unassuming, the MIQRO can be taken anywhere. When used with the 10mm adapter provided (adapter required for 14mm connections), combining with a bong will truly expand this pocket-sized powerhouse's potential.
10. G-Pen Connect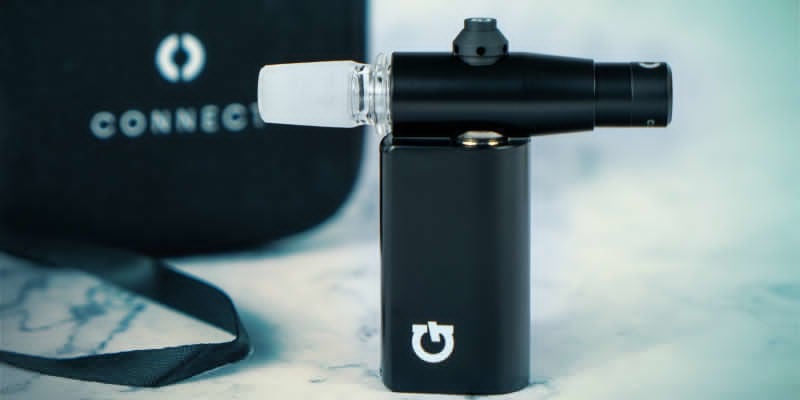 The clue really is in the name with this vaporizer. The G-Pen Connect is meant for use with glassware. The Connect replaces the need for the conventional bong banger and will simply slot in place. You can also forget about using a torch as this vaporizer reaches some impressive temperatures that are perfect for your concentrates. With an adapter that comes ready to use straight from the box, you'll be getting the smoothest clouds in no time at all. Rounded off with an included travel bag, you'll be taking the G-Pen Connect with you everywhere you go.
How to Make Use of a Vaporizer/Bong Combination
OK, so you've got your bong and your compatible vaporizer in hand; now what? While at first glance it may seem like a fiddly, tricky, and daunting process, it really needn't be. Get started by filling your vaporizer with your chosen herb or concentrate. Once filled, attach your adapter to your vaporizer. Then, by removing the bowl from the bong, you can slot the vaporizer (with adapter) into place.
The fit should be tight so no vapor can escape. Then, it's just a case of turning on (or heating) your vaporizer. After a short time, take a pull from the bong's mouthpiece to see the chamber fill with cool vapor.
And there you have it! That's all there is to combining a vaporizer with a bong. Just be sure to keep both the bong and vaporizer clean after use, and they will provide a great cannabis experience for a long time to come!