Mr Nice Seed Bank is one of the most respected seed banks in the world. Its founders are among the pioneers of cannabis breeding. You can find all their knowledge and passion in both the potent old school strains and the newly awarded hybrids.
In April 2016 Howard Marks, alias Mr. Nice, left this world. He was one of the first pioneers of today's "regulated" cannabis business, and he left us with a rich inheritance of unique cannabis strains. After being imprisoned in the United States for smuggling, he founded in 1990 the Mr. Nice Seed Bank together with other two notorious breeders, Scott Blakey "Shantibaba" and Neville Schoenmaker. All cannabis strains bred by Mr Nice Seed Bank actually incorporate the talents and the huge wealth of experience of their breeders, resulting in a large amount of international awards.
Today, Mr. Nice Seed Bank still owns the original genetics which were saved from the Dutch authorities' repression in 1995, and then saved again from the shutdown forced by a Swiss Prosecutor in 2003. Thanks to the actual owner Scott Blakey, the spirit and the smiles of his friend Mr. Nice still live today in both the old school and the new descendant strains. Preserving genetics and biodiversity has always been Shantibaba's and Mr. Nice Seeds Bank's philosophy, reflected in today's precious cannabis seeds such as Lights 5, Super Silver Haze, White Widow, White Rhino and White Shark, to name a few.
Mr Nice Seed Bank produces all its seeds in its own controlled breeding research laboratories and has always interacted with the growers who work with its strains to help getting the most of them and increase the shared knowledge. Shantibaba is also committed in spreading information about medical cannabis genetics and cultivation techniques. His company is today involved in the CBD Crew project for the research on high-cannabidiol strains. Zamnesia offers you some excellent strains from the Mr. Nice Seed Bank which will all make you smile.
PACKAGING MR. NICE SEEDS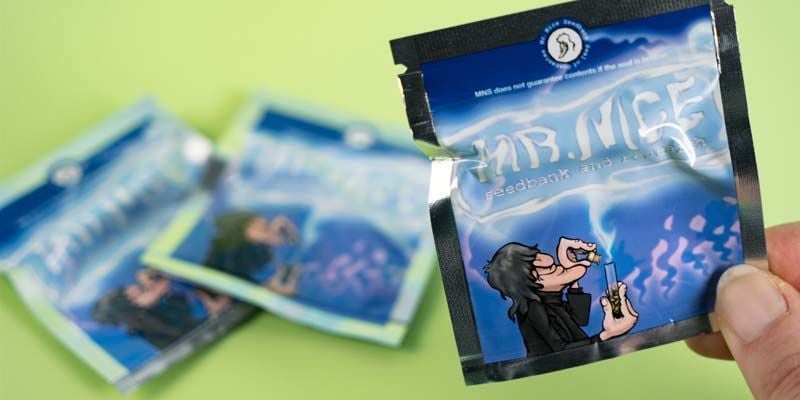 Mr. Nice Seeds' special sealed packaging keeps cannabis seeds protected from impacts and humidity. This packaging solution allows cannabis seeds to be safely shipped around the world. It contains xx seeds and it is not resealable in order to guarantee seeds' origin.
Awards Mr. Nice
Since the foundation of this company, original strains from Mr. Nice Seed Bank started to win the most important international awards. Year after year and all around the world, a lot of connoisseurs have recognised in these breeders' varieties all the traits that make exceptional cannabis. Here is a selection of all the Mr. Nice Seed Bank strains that won a prize at cannabis contests.
CRITICAL MASS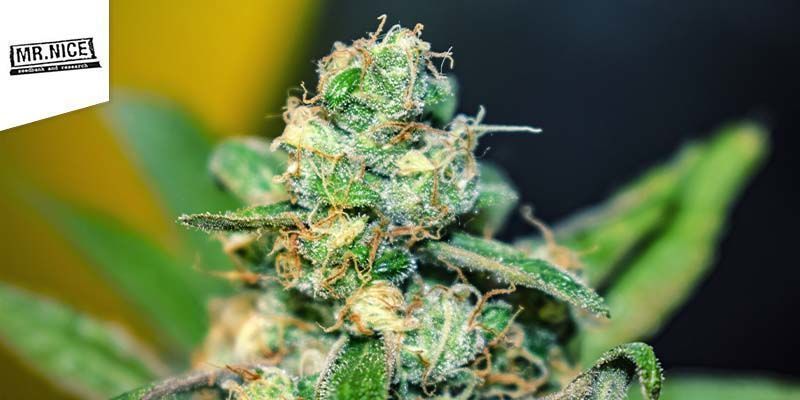 Awards:
2008, Copa Highlife BCN 2008 - Yervagüena for Critical Mass
2008, Highlife Planta del año 2008 - Mr Nice Seeds for Critical Mass
2008, Copa de la Marihuana de Madrid, 2nd prize
2007, Marijo Taxpalketa, 2nd prize outdoor
2006, Copa de la Marihuana de Madrid, 3rd prize
A robust cross between an ancient Afghani and the notorious Skunk #1 gave birth to an excellent version of an old breed. This is a high yield strain for commercial farmers and outdoor crops. The heavy Afghani pedigree makes you expect a yield indoors around 650-750g/m² with a flowering time of 45/55 days. Outdoors you can harvest 500-600g of heavy flowers per plant. Critical Mass needs you to keep the humidity under control because her exceptionally compact flowers can attract mould. With this precaution she will greatly reward both the inexperienced and the professional grower.
BLACK WIDOW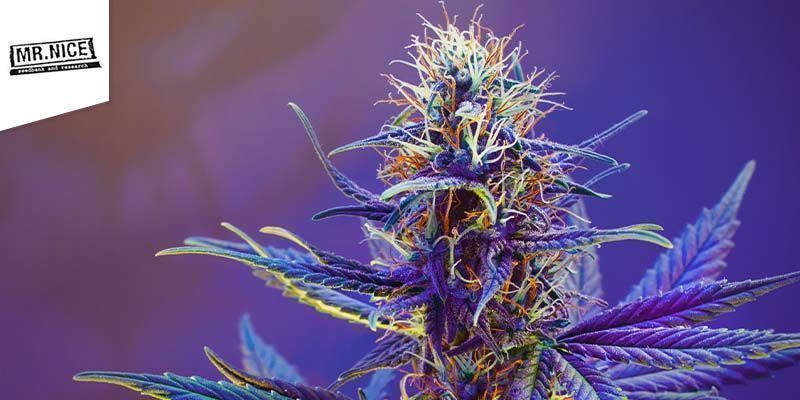 Awards:
1995, High Times Cannabis Cup
Mr. Nice's Black Widow is a classic blend of two old school genetics. One is an original South Indian Indica and the other a native Brazilian sativa. This strain has a potential huge resin production which requires from 8 to 10 weeks of flowering indoors. Even amateur breeders can expect yields of 350-450g/m², and 300-400 g/plant outdoors.
SUPER SILVER HAZE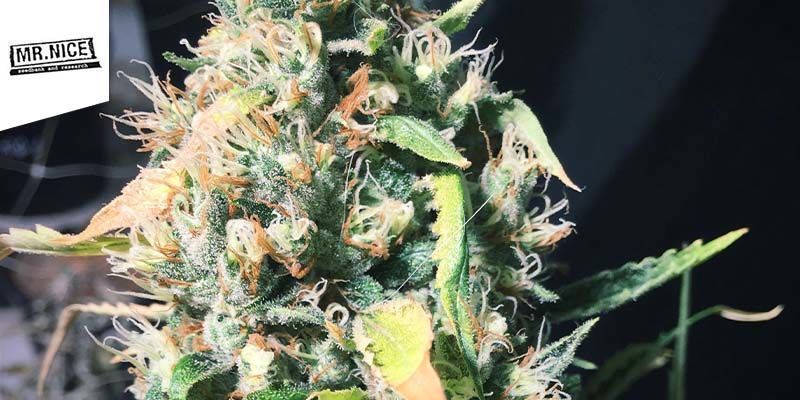 Awards:
1997, High Times Cup, 1st prize Hydro Cup
1998, Cannabis Cup, 1st prize Cannabis Cup
1999, Cannabis Cup, 1st prize Cannabis Cup
This is a legendary crossing that's still delighting connoisseurs. Breeders Neville and Shantibaba put together a family of 25% Skunk with 25% Northern lights, and 50% Haze. This strain might require an experienced grower to express all its genetic potential. When properly grown, Super Silver Haze results in a highly valued final product. Yields can surpass 450-550 g/m² indoor with 8-10 weeks of flowering, while 500g/plant outdoor are easily obtained.
---