Out of all the possible ways to smoke weed, the humble joint still tops the list for many cannabis lovers. Not much compares to the meditative ritual of turning on some music, rolling a fat cone, and passing it around a room full of kindred spirits—or simply enjoying it all to yourself.
Some smokers get very creative with the rolling process. A joint could manifest as a simple single-paper structure, an intricate 30cm cross-joint crafted from flavoured papers, or anything in between. Check out some of the best rolling papers and filter tips below to take your rolling to another level of flavour, quality, and creativity.
Rolling Papers Come In All Shapes And Sizes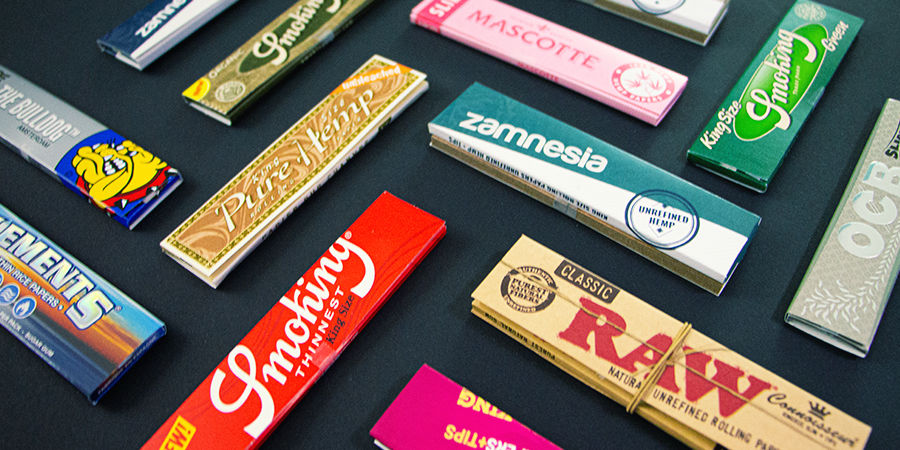 Rolling papers form the body of every joint. This critical piece of equipment—invented a long time ago in Spain—comes in all shapes, sizes, colours, and flavours. Thanks to the diversity of rolling papers, every single option offers a unique smoking experience.
Some weed lovers prefer to roll small and stealthy pocket rockets that burn down instantly—ideal for smoking out in public. Others prefer to spend more time crafting a joint than smoking it. Skilled rollers use several sheets to craft tulips, spirals, and diamond joints, creating smokable art. However you prefer your joints, there are papers out there to facilitate your taste.
Different Rolling Paper Materials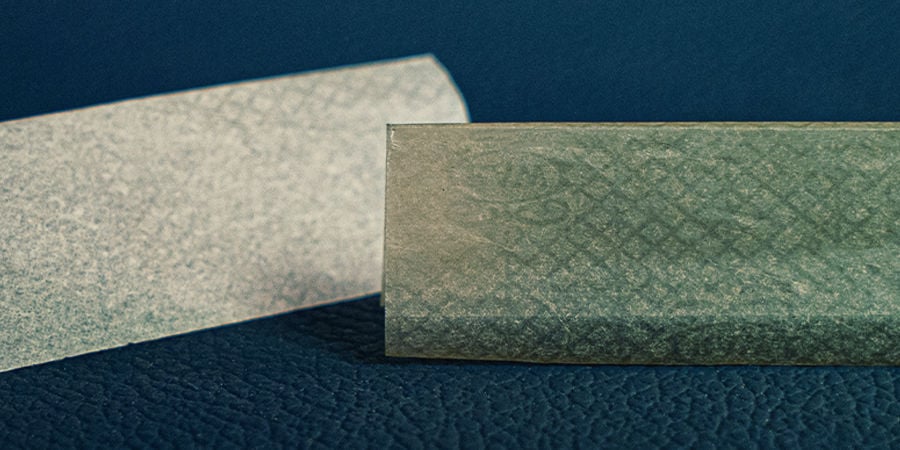 When we say "papers", we're really referring to rolling "sheets". Sure, most rolling products are actually made of paper, but others are crafted from a range of other natural materials. Zamnesia Unbleached Rolling Papers offer a basic material—free of chlorine—that burns evenly and slowly.
OCB X-Pert Slim Fit papers offer a similar smoking experience. These ultra-thin sheets combust less paper and allow the taste of terpenes to really shine through.
Smokers in tropical regions of the world often skin up using banana leaves, and many smokers all over the world roll up their herb in dried cannabis leaves. Some manufacturers have set about developing natural rolling sheets on a large scale, making it easier for all smokers to access these alternatives.
RAW Rolling Papers are crafted from 100% organic hemp and provide a smooth, natural, and slow-burning experience. Smoking cannabis using cannabis just feels good!
Kingpin Hemp Wraps utilise the versatile hemp plant in all-natural, tobacco- and nicotine-free wraps that burn at a delightful pace. Roll up using these on a lazy afternoon and really take your time.
Coloured Rolling Papers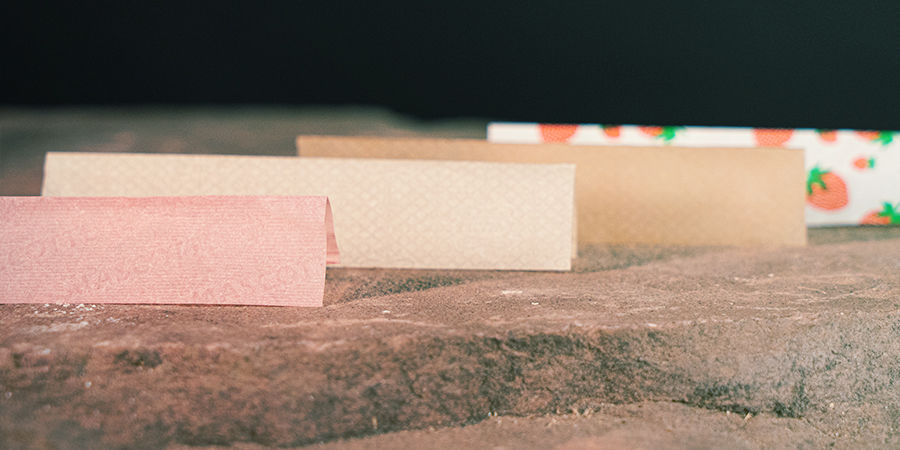 Using your mind's eye, what do you see when you think of a joint? Probably a large, white cone, right? Well, that's about to change! Papers come in all manner of different colours, from dark shades of black all the way to bright pinks and baby blues. Spice up your smoking sessions and bring a smile to your buddies by rolling joints in different colours.
Are you planning on smoking at that upcoming party? Bring some Mascotte Slim Size Pink Edition rolling papers to add some colourful vibes. These vibrant papers will get you noticed and strike up some interesting conversation.
Flavoured Rolling Papers By Juicy Jay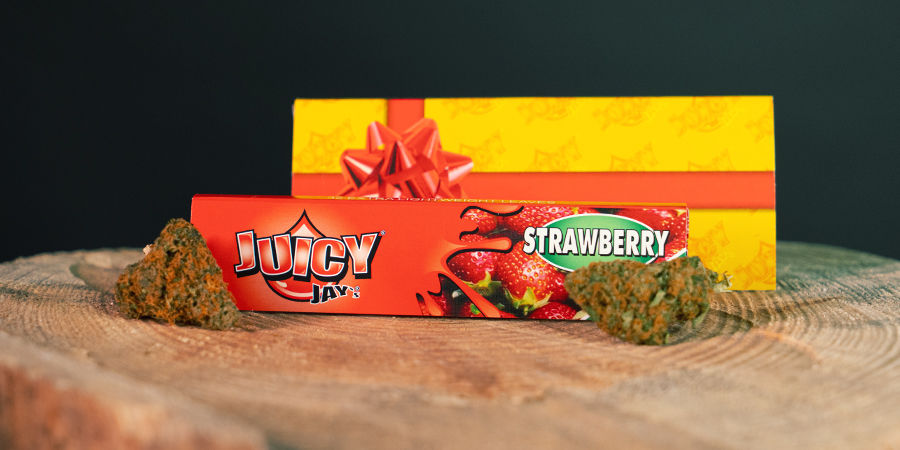 As one of the tastiest herbs on Earth, cannabis produces an array of aromatic molecules. Some strains are more fruity in nature, some are earthy, and others extremely floral. Whatever the taste, Juicy Jay Papers offer a flavour that will go hand in hand with the bud you're smoking.
These slim papers are made from pure hemp and come in an assortment of different flavours. Choose from Green Apple, Blackberry Brandy, Blueberry, Very Cherry, Double Dutch Chocolate, Bubble Gum, Watermelon, and more.
Big & Small Rolling Papers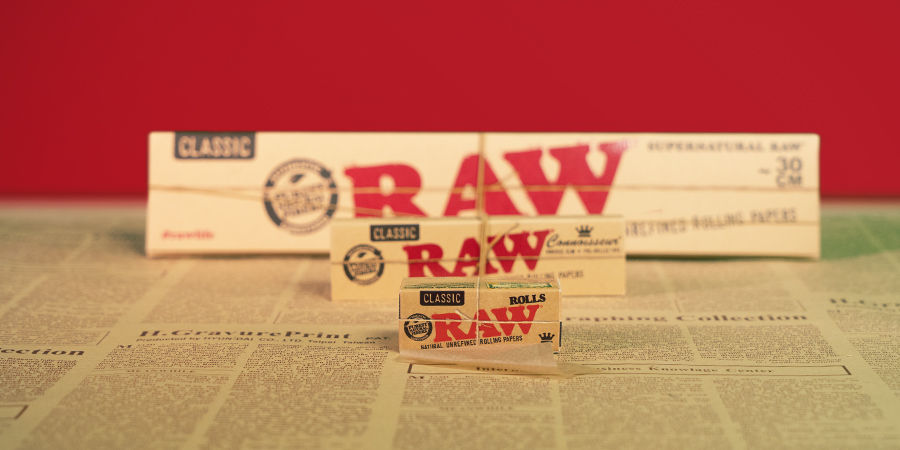 Different situations call for different sizes of joints. Luckily, rolling papers are available in a range of sizes to accommodate each and every event. Looking to enjoy a quick high-CBD smoke during your lunch break? Open up a booklet of Smoking Deluxe Medium Size Rolling Papers for a quick session to get your mind in order.
Got a circle of friends over waiting to get stoned? Then it's time to pull out the big guns. RAW Huge Rolling Papers are a whopping 30cm long! These vegan-friendly hemp papers can hold enough weed to get the whole room in a positive vibe.
Perhaps you fancy a nice relaxing wake-and-bake in the morning? These joints are best served up not too big, but not too small. Anywhere from 1¼–1½ size papers fit the bill. King size papers are perfect for lazy afternoons swinging in a hammock or chilling at the beach. Zamnesia King Size Unbleached Papers or RAW Hemp Rolling Papers are the ideal length when it's time to kick back and relax.
Rolling Paper Rolls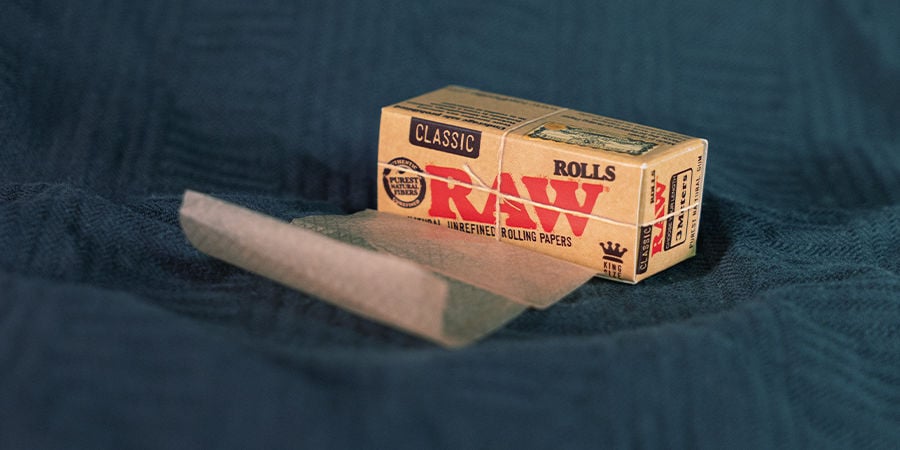 Rolling paper rolls allow smokers to customise the size of their sheet with every smoke. Simply tear off the amount of paper you need, and you're good to go. Make tiny joints for your commute, or massive cones when you feel like truly blasting off.
Smoking Deluxe Rolling Paper Rolls feature a paper width of 44mm, perfect for skinnier, longer joints. RAW On Roll papers are vegan-friendly and 100% chlorine-free. With a total length of 3 metres, they enable you to let loose and get creative.
Blunt Wraps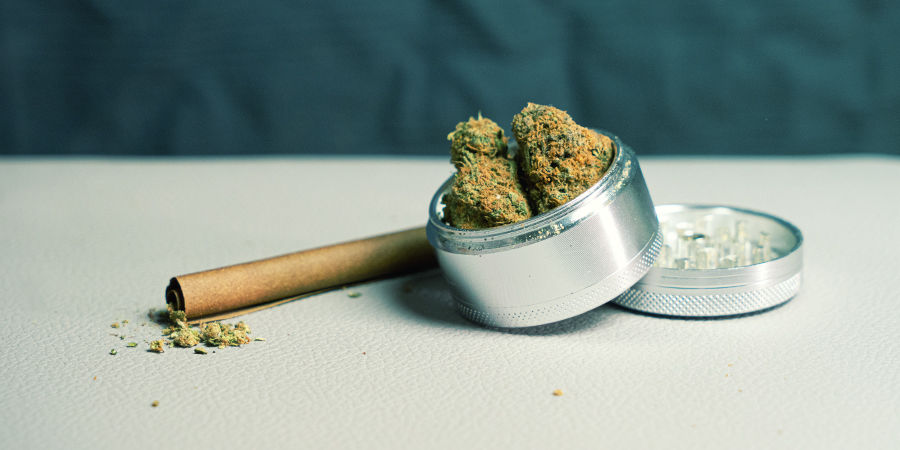 Joints are good for the mind, but blunt wraps soothe the soul. Blunts burn slow, taste phenomenal, and deliver big lungfuls of cannabinoids and terpenes with every single hit. Blunts are great for passing around with friends or smoking in solitude to reach another level of high.
Kingpin Hemp Wraps are all-natural, nicotine-free, and burn like a dream. These creamy and smooth wraps are available in Purple, Blue, and Original flavours. Plus, the resealable packaging keeps them completely fresh.
Juicy Hemp Wraps are also made from pure hemp. Upgrade the taste of your terpene-rich weed with flavours of Blue, Purple, Red Alert, Original, and Manic.
Not Able Or Don't Feel Like Rolling?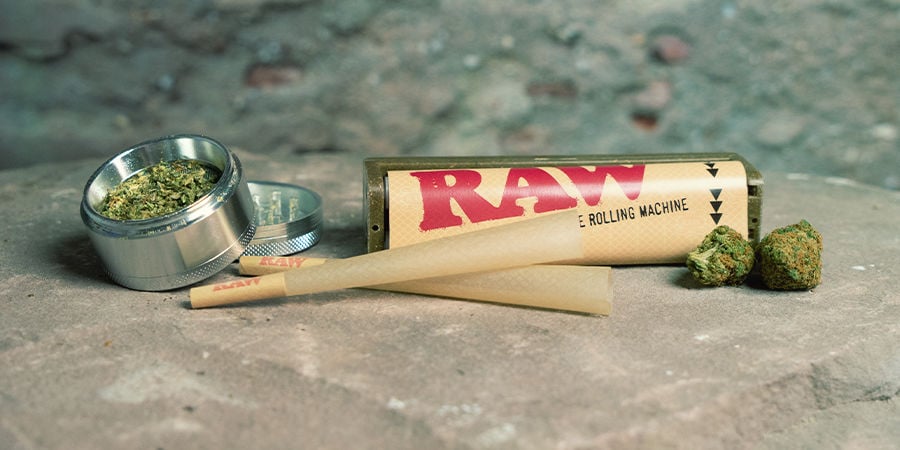 Rolling a joint isn't always an option. Some smokers simply never learn the skill; others end up getting far too baked and lose dexterity halfway through a smoking session. Fear not! There are other means of creating cones.
Try A Joint Roller
Rolling machines can save the day when everyone becomes too high to roll. These cool little devices do all the hard work for you. Simply load your joint roller with weed, close the tube, slide in some paper, give the glue a lick, and roll. Easy!
Use Pre-Rolled Cones
Pre-rolled cones are another easy way to sidestep the rolling process. Grind your weed and empty it into RAW Cones for instant, on the spot joints. Be sure to use the RAW Classic Cone Loader or the RAW Cone Filler so you don't spill any of your bud.
Fancy tripping your friends out? Load your weed into these awesome Cyclones Clear Cones and enjoy the look on their amazed, stoned faces.
Don't Forget Your Tips And Filters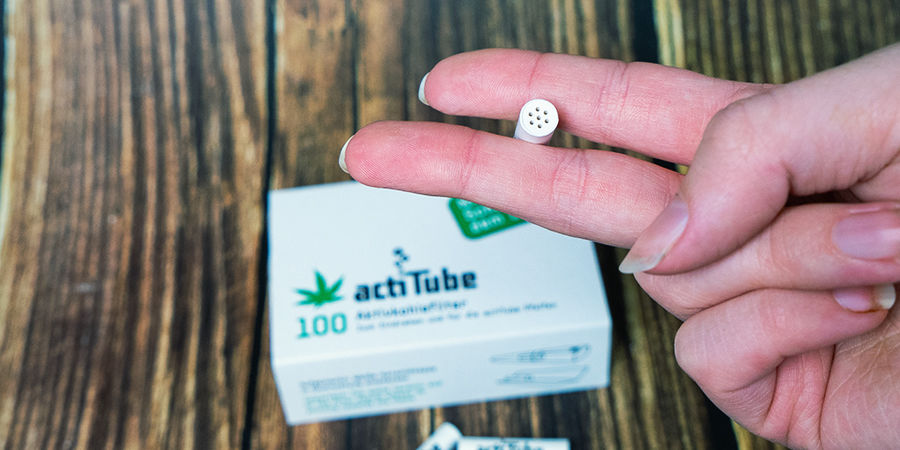 Joints and blunts consist of two major parts: sheets and filter tips. You can roll a joint without the latter, but you'll end up wasting small amounts of weed, and even risk burning your fingers. Check out some of the best filter tips below to customise your joints.
Traditional Tips
Smokers often craft makeshift filter tips out of the cardboard flap on their book of papers. This works just fine, but means the papers on the top of the pile might get damaged. Luckily, Zamnesia Hemp Rolling Papers come with tip sheets so you don't have to shred your booklet to pieces.
Are tip sheets not enough for you? How about pre-rolled filter tips?! RAW Connoisseur Rolling Papers come with a slide-out tray filled with them.
Cotton Filters
Although relaxing, smoking joints does come along with a lot of combustion. RAW Cotton Filters help filter excess tar and other substances, making each hit much more smooth.
ActiTube Activated Carbon Filters
ActiTube Activated Carbon Filters take things one step further when it comes to removing nasty chemicals from joint smoke. Go easier on your lungs and experience buttery smooth smoke every time you toke.
Glass Tips
Add some sophistication to your roll-ups with glass filter tips. Not only do they look and feel better, but they're also reusable and better for the environment. RAW Glass Tips help prevent soggy joint filter tips, and feel great between the fingers.
Black Leaf Glass Tips come in three different diameters, allowing you to use glass no matter what size joint you roll. Highly resistant to heat, the borosilicate glass won't break any time soon. Plus, they'll arrive in an aesthetic metal case!
Wooden Filters
The combination of hemp papers, wooden filter tips, and organic weed feels like you're harnessing the power of nature in your hands. Roll up a fat joint using G2 Cannagar Wooden Tips and head out into the forest to commune with Mother Earth.
---