Weed Curing Jar
5

5

1

(

122

)
You probably won't find better weed curing jars than these quality mason jars "Made in Germany". The jars are made from extra thick glass and feature a rubber ring and galvanized wire bracket for a 100% airtight seal. Available in 4 sizes: Small (255ml), Medium (400ml), Large (800ml) and Xtra Large (1140ml).
In stock
You will be notified as soon as the product returns to stock
Product accessories: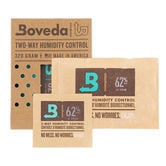 Boveda Humidipak 62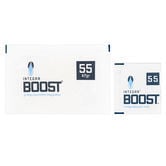 Integra Boost 55
More info
Top Quality Weed Curing Jars
These mason jars "Made in Germany" can be used for many different purposes and they are just the right jars for your next batch of pickles or home-made jam should you have a thing for home-cooking. Not much into cooking? No problem because these jars are also some of the best weed curing jars that you can find!
The curing jars are made from extra-thick glass and they come complete with a heavy lid. The red rubber ring and the sturdy, galvanized wire bracket make it so that the jars are 100% airtight. With the lever on the side you can quickly open and close the jars with one simple snap!
We offer the weed curing jars in 4 different sizes: Small (255ml), Medium (400ml), Large (800ml) and Extra Large (1140ml).
More information related to this product:
Reviews (122)
16/Jul/2021

Good jaar
A bit small for my needs* but awesome quality overall

08/Jul/2021

Top spul
Alles wat ik erin bewaar blijft lang goed aka sluit perfect en luchtdicht af. Prima potjes dus!

30/Jun/2021

Great quality
I use these jars in combination with an Integra Boost 55 pack to store my goods and it works wonderful.

22/Jun/2021

Très bonne qualité.
Bonne qualité, bien hermétique, à commander les yeux fermés

17/Jun/2021

Perfekt
Super Luftdicht

16/Jun/2021

Superior Quality
Superior quality jar. I am very happy with it. Only thing is that you might wanna go for Large or X-Large one. The 400ml, seems bit small when I had it in my hands. Thanks!

03/Jun/2021

Perfect
Sluit goed en volledig af.

28/May/2021

Good product
Really tight

27/May/2021

De perfecte bewaar pot !!
Prima kwaliteit, zeer tevreden van de aankoop

18/May/2021

prima
prima pot voor het curen en bewaren van je toppen

You cannot post a review because you have not purchased this product
Restrictions
Please note that if your country is not on our general shipping list, we're unable to ship any item on our website to it. For more information check out the list here: Ordering & Shipping
Video (1)
Video: How To Properly Store Your Weed

As a cannabis enthusiast, you know that nothing is worse than smoking old, dry, and brittle herb. Improperly stored weed loses flavour and potency, and will often make for an outright awful smoke over time. But how can you keep your weed fresh for a longer period? Find out about the best ways to store your stash!