Weed Curing Jar
5

5

1

(

142

)
You probably won't find better weed curing jars than these quality mason jars "Made in Germany". The jars are made from extra thick glass and feature a rubber ring and galvanized wire bracket for a 100% airtight seal. Available in 4 sizes: Small (255ml), Medium (400ml), Large (800ml) and Xtra Large (1140ml).
In stock
You will be notified as soon as the product returns to stock
Product accessories: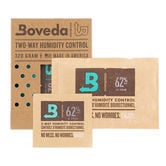 Boveda Humidipak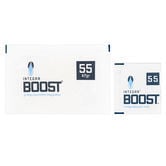 Integra Boost 55
More info
Top Quality Weed Curing Jars
These mason jars "Made in Germany" can be used for many different purposes and they are just the right jars for your next batch of pickles or home-made jam should you have a thing for home-cooking. Not much into cooking? No problem because these jars are also some of the best weed curing jars that you can find!
The curing jars are made from extra-thick glass and they come complete with a heavy lid. The red rubber ring and the sturdy, galvanized wire bracket make it so that the jars are 100% airtight. With the lever on the side you can quickly open and close the jars with one simple snap!
We offer the weed curing jars in 4 different sizes: Small (255ml), Medium (400ml), Large (800ml) and Extra Large (1140ml).
More information related to this product:
Reviews (142)
23/Jan/2022

Bon stockage
Bon rapport qualité / prix . Hermétique et Costaud .

18/Jan/2022

Bon produit.
Je n'ai pas eux l'occasion de l'essayer dans la pratique mais le bocal taille XL est arrivé sans encombre et en bon état.

05/Jan/2022

Bocal ideal
J'ai commandé 3 petits modèles très bonne qualité solide joint costaud parfait pour un bon curing ou pour conserver votre weed ou votre persil 🤸

04/Jan/2022

Super!
Zeer tevreden van, echt wel de beste manier om wiet te bewaren als je rekening houd met hoeveel gram je erin wil doen dus koop de juiste grootte ( en vergeet de bevocht pakjes niet ), de enige reden dat ik geen 5 sterren geef is omdat van de 6 potten die ik kocht er 1tje een beetje beschadigt was met een stukje af aan de onderkant desondanks de heel veilige verpakking van zamnesia met dik bubbeltjes papier.

27/Dec/2021

Gewoon goed.
Gebruik deze nu al een aantal jaar icm Boveda Humidipak 62 en het werkt perfect. Zamnesia zou nog kleine hydrometers moeten opnemen in het aanbod, maar die zijn nog handig om in de gaten te houden of de boveda op is.

26/Dec/2021

Sehr gute Gläser
Sehr gute Qualität, der Preis ist auch Top Danke Zamnesia.

26/Dec/2021

Glazen potjes
Top!

20/Nov/2021

Stabil
Mir fiel ein Glas leider runter. Es hatte keinen Riss und keine Kratzer! Respekt sie halten also was aus. Der Gummi ist allerdings nicht dicht. Die Schubladen riechen leicht nach Canna.

16/Nov/2021

Sklenice na plevele
Mám opravdu radost z možnosti uložení voňavých plevelů do těchto sklenic . Už mi neuteče ani terpen a byliny jsou zajištěny před vlhkostí , ztrátou vůně a silice.

09/Nov/2021

fijne potjes
Goede prijs voor deze potjes en voldoende op voorraad ;) was weer een goede aankoop :)

You can't post a review because you are not logged as a customer

Log in / sign up
Restrictions
Please note that if your country is not on our general shipping list, we're unable to ship any item on our website to it. For more information check out the list here: Ordering & Shipping
Video (1)
Video: How To Properly Store Your Weed

As a cannabis enthusiast, you know that nothing is worse than smoking old, dry, and brittle herb. Improperly stored weed loses flavour and potency, and will often make for an outright awful smoke over time. But how can you keep your weed fresh for a longer period? Find out about the best ways to store your stash!