Weed Curing Jar
5

5

1

(

106

)
You probably won't find better weed curing jars than these quality mason jars "Made in Germany". The jars are made from extra thick glass and feature a rubber ring and galvanized wire bracket for a 100% airtight seal. Available in 4 sizes: Small (255ml), Medium (400ml), Large (800ml) and Xtra Large (1140ml).
In stock
You will be notified as soon as the product returns to stock
Product accessories: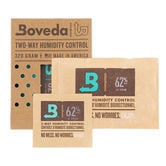 Boveda Humidipak 62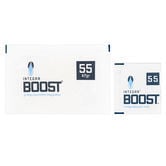 Integra Boost 55
More info
Top Quality Weed Curing Jars
These mason jars "Made in Germany" can be used for many different purposes and they are just the right jars for your next batch of pickles or home-made jam should you have a thing for home-cooking. Not much into cooking? No problem because these jars are also some of the best weed curing jars that you can find!
The curing jars are made from extra-thick glass and they come complete with a heavy lid. The red rubber ring and the sturdy, galvanized wire bracket make it so that the jars are 100% airtight. With the lever on the side you can quickly open and close the jars with one simple snap!
We offer the weed curing jars in 4 different sizes: Small (255ml), Medium (400ml), Large (800ml) and Extra Large (1140ml).
More information related to this product:
Reviews (106)
16/Apr/2021

Gute Qualität
Nichts zu beanstanden.

09/Apr/2021

Sehr hochwertig
Wunderbareste Form der Aufbewahrung, ideal in Kombi mit bovedas!

07/Apr/2021

Parfait
Super bocaux en verre, costaud !

03/Apr/2021

Perfect
Doet wat het moet doen

01/Apr/2021

Parfait
Parfait!

26/Mar/2021

Tres bien
Solide et bien hermétique. Je valide ! La taille des 1l est idéal

24/Mar/2021

erg goed
houd lekker, voorkomt uitdroging, smaak komt naarvoren

19/Mar/2021

Absolutes MUSS!
In ein Xtra Large passen etwa je nach Dope, meiner Erfahrung nach ca 30-80g. Leider gibt es keine größeren. An sich 5/5 Sternen, aber ich würde mir noch 4000ml und größere Gläser wünschen!

04/Mar/2021

Solid
Well made perfection

10/Feb/2021

Fait le taf
Bocal de bonne qualité et bien hermétique!

You cannot post a review because you have not purchased this product
Restrictions
Please note that if your country is not on our general shipping list, we're unable to ship any item on our website to it. For more information check out the list here: Ordering & Shipping
Video (1)
Video: How To Properly Store Your Weed

As a cannabis enthusiast, you know that nothing is worse than smoking old, dry, and brittle herb. Improperly stored weed loses flavour and potency, and will often make for an outright awful smoke over time. But how can you keep your weed fresh for a longer period? Find out about the best ways to store your stash!