Kuripe Rapé Applicator Bamboo Pipe
4

5

1

(

13

)
The Kuripe Rapé Applicator Pipe for self-application of rapé powder. The pipe is hand-made from bamboo and measures 5-7cm.
Product accessories: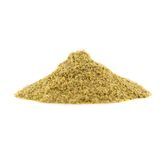 Kanna Extreme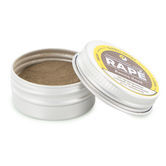 Rapé Kanna
More info
Kuripe Pipe - Zamnesia: Bamboo Rapé Applicator
Rapé is a sacred product used by indigenous tribes of the Amazon basin. The shamanic powder contains a strong wild tobacco as its main ingredient. Depending on the plants used to make rapé, its effects can range from mild to wildly psychedelic.
There are two ways to administer rapé; the traditional method is with the help of a partner who uses a bamboo or wooden pipe to blow the powder into your nostrils. The other way to take rapé is by self-application with a Kuripe pipe.
The Kuripe Rapé Applicator Bamboo Pipe is a small, V-shaped pipe made from natural bamboo. It measures 5-7cm.
HOW TO USE RAPÉ WITH THE KURIPE PIPE
Put a pea-sized amount of rapé powder onto the nose end of the Kuripe pipe. Place the mouth end of the Kuripe into your mouth, and fit the nose end into one of your nostrils.
Lean forward and blow the rapé powder into one nostril. Repeat with your other nostril.
Make sure to keep your head tilted forward to avoid back-dripping of the mix into your throat.
You can increase or decrease your dosage depending on your tolerance and the desired effect.
Know that taking rapé can cause strong bodily reactions, including a runny nose and vomiting. This is a normal part of the body purification and cleansing process of taking rapé.
More information related to this product:
Reviews (13)
25/May/2021

Nice
Even though I find it a littlebit overpriced and it is not a necessity to have this to be able to do Rapé. Still very hand and easy to use, I would say blowing this way it much better and effective, than just sniffing the stuff. All in all I can recommend.

22/Apr/2021

Nicht gebraucht ...
Ich war der festen Überzeugung dieses Werkzeug haben zu müssen... aber Fehlanzeige. Geht auch super ohne und einfach eine Priese auf den Handrücken geben. Danke vielmals.

15/Jul/2020

Sympa pipe kuripe
Une pipe très satisfaisante !! Elle est de bonne qualité car en bambou, pratique et simple d'utilisation. Je vous la conseille vous ne serez pas déçu.

15/Apr/2020

Caro.
Es una buena herramienta, pero su valor es exagerado.

03/Feb/2020

Good one
Stable, good air flow, simple and nice. It does what it has designed for.

16/Aug/2019

bonne kuripe
Je ne connais pas bien les kuripe, mais pour l'avoir testé elle march tres bien

01/May/2019

Product missing
I checked my Orders and these 2 items are missing.

18/Mar/2019

Kuripe.
Buena calidad,pero me parece un poco cara.

20/Dec/2018

Nice product
Thank you for this nice product. Only for small dose though.

25/Oct/2018

bonne Kuripe Rapé
cette Kuripe Rapé est très simple {sans décoration },mais cela fait 5 mois que je l'utilise et je la trimballe partout ou je vais dans mon sac à dos ,c'est pour dire qu'elle est bien assemblée et qu'elle n'a pas casser en 5 mois dans mon sac elle est robuste bon produit .

You cannot post a review because you have not purchased this product
Restrictions
Please note that if your country is not on our general shipping list, we're unable to ship any item on our website to it. For more information check out the list here: Ordering & Shipping
Video (0)