Blog

3 min
ActiTube: Activated Charcoal For An Extra-Clean Toke
3 min
ActiTube activated charcoal filters and pellets not only make for a healthier smoke, but a tastier one to boot! Keep reading to find out what actiTube stands for, and discover their unique product range available at Zamnesia.
Innovation is at the heart of the cannabis industry, from the way we consume the herb to the incredible selection of paraphernalia and growing equipment on offer. In this blog, we explore the history and product range behind actiTube—a pioneering company focused on improving the quality and purity of the smoking experience.
But, being at the forefront of innovation is more than merely offering high-quality merchandise; thankfully, actiTube is also a standout for their world-class customer service and transparency, making them one of the foremost experts in their niche.
Now, without further ado, let's explore the origins behind the original "take the gunk out of your skunk" company—actiTube.
ActiTube: History And Origins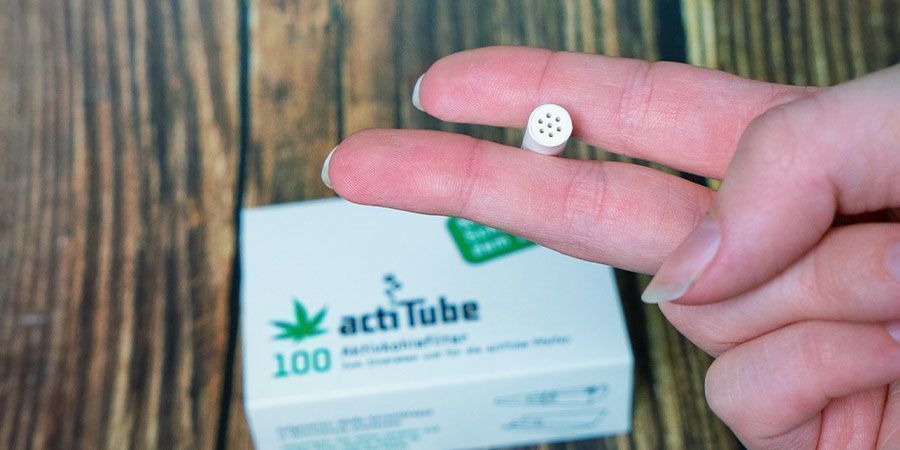 It's well-known that smoking isn't necessarily the most healthy method of cannabis intake. However, there are ways to reduce the harm to one's lungs. Enter actiTube.
After receiving a scientific tip from a physician friend in the late '90s, the founder of actiTube discovered that charcoal was able to filter out unwanted substances from cannabis smoke while also improving the taste.
Upon having this revelation, the foundation for the business was born. Interestingly, the company first started in 2001 as Tune Smart Smoking, and remained under that name until 2014.
At first, getting products off the ground and on the shelves wasn't easy for the company. Most retailers were sceptical about the efficacy of charcoal filtration. However, once it became apparent that this method does, in fact, have legitimate prowess, a flurry of new retailers became involved.
Today, you can find actiTube products in most German headshops, and others throughout Europe.
ActiTube's Company Mission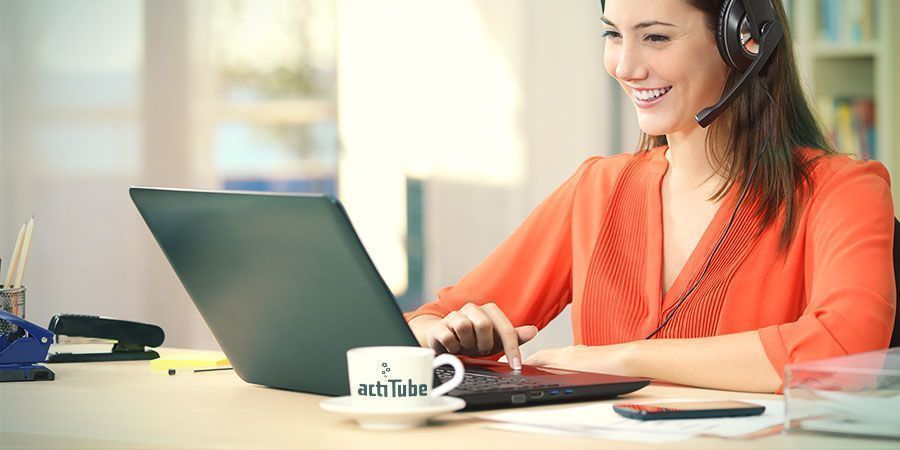 Speaking of Germany, actiTube produces all of its products there, ensuring strict compliance with the country's quality standards. In an effort to support local business, actiTube often partners with community enterprises in the creation and distribution of their range.
Moreover, actiTube adopts a unique stance on customer service—one that truly focuses on the customer and not on generating "likes" for the business. As such, actiTube does not save user data or use Google Analytics, and they purposefully maintain a limited social media presence.
This approach, however, isn't to create distance from customers; actiTube will happily supply email or phone contact information should customers need to reach their team with any questions or concerns.
And, as an extra bit of assurance that actiTube takes transparency seriously, they never write or inflate reviews of their products. For a company that prides themselves on innovation, it's enough to let the products speak for themselves.
What Products Does ActiTube Offer?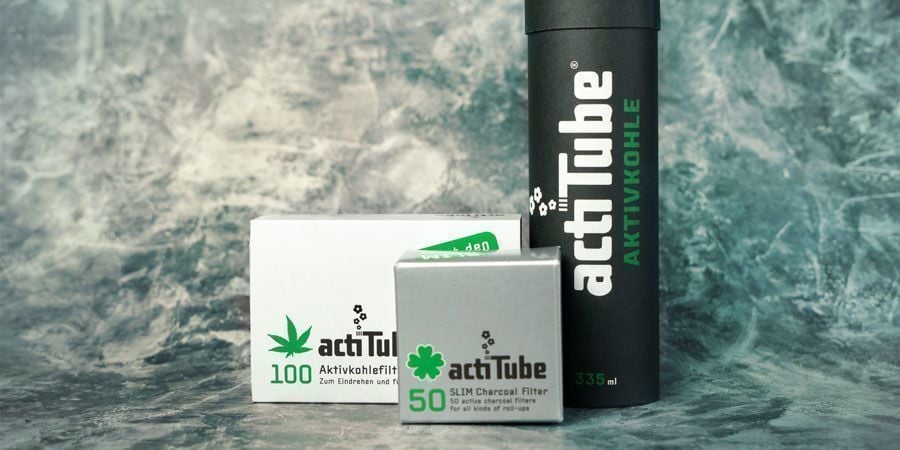 At Zamnesia, we are proud to carry a selection of actiTube products for our customers. These filtration systems are unique and versatile, and available at very affordable prices.
ActiTube Activated Carbon Filter "Slim"
With these Slim Activated Carbon Filters by actiTube, you can reduce your tar intake while indulging in the pleasure of smoking a joint. The filters have ceramic caps at both ends, ensuring every puff tastes smooth and crisp.
Remember though; the Slim filters do not fit into the "Tune In" smoking pipe.
ActiTube Activated Carbon Filter
These regular-sized Activated Carbon Filters from actiTube will significantly enhance your smoking experience by preventing substances like tar from entering your lungs. With these filters, not only will the taste of your herbal smoking blend improve, but the purity too.
There's simply no reason to bypass this product when rolling your next blunt. Furthermore, these filters work with the "Smart Smoking Pipe" from actiTube. Filters come in packages of 10, 40, and 100.
ActiTube Activated Carbon
Designed exclusively for bowls like the "Turn On", actiTube Activated Carbon is the bong-lovers equivalent to the company's carbon filter tips. Now, you can indulge in the flavour of your favourite strains without inhaling nasty extras.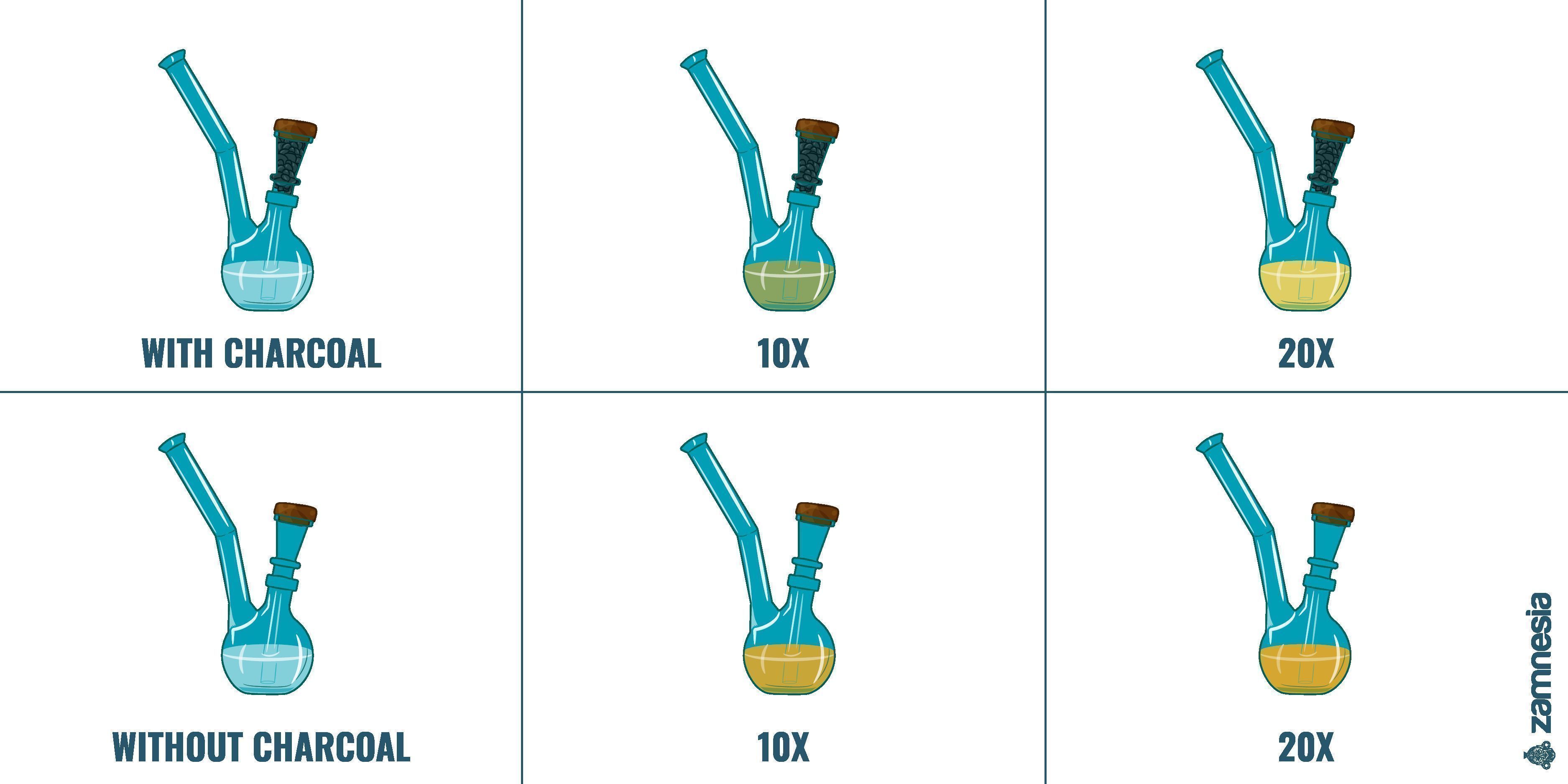 The carbon pellets help to filter impurities and damaging chemicals for a fresher taste and a visibly cleaner bowl—no matter how many times you choose to indulge. And, best of all, it won't impact your high in any way.
The Influence Of ActiTube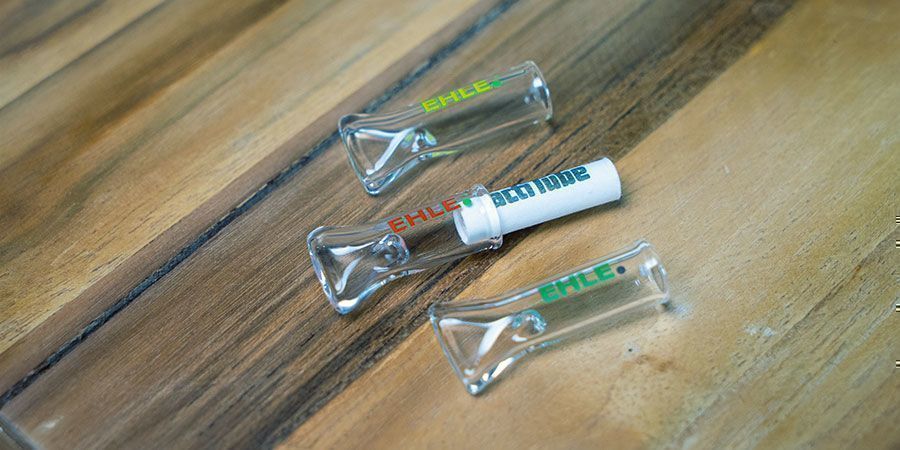 Even though it took a while for the innovative actiTube products to convince industry sceptics, today, other canna-business leaders are actively developing products made specifically to work with the actiTube range.
Take, for example, another leading canna-business—the glass masters at EHLE. They've created special glass tips to fit with the actiTube Slim filters. This product removes the need for cardboard tips, giving a highly pleasurable and clean smoking experience. Not to mention, EHLE glass tips are reusable and sustainable, which is an approach all of us can get behind.
Despite an already exciting and unique product range, for actiTube, this is only the beginning. As they look to the future and extend their catalogue to cater to diverse facets of the industry, you'll be hearing a lot more about them in the years to come.