Blog

4 min
Top 10 Tools To Prepare A Joint Without Rolling
4 min
Here we look at 10 brilliant products that create perfect joints and spliffs (and a weed cigar), so you don't have to. You're getting high, so you may as well be lazy and let something else do the work!
Tired of endlessly rolling spliffs? Or maybe you're new to the game and haven't yet mastered the knack of rolling up the perfect cone? Fear not; you're not limited to smoking strange masses of weed and paper!
Whether you want help rolling or just want to perfectly pack a cone, there's something designed just for you. This list details our top 10 choices for helping you create the perfect joint or spliff. There's even an option to press your very own cannagars, which will give you the most decadent smoke at the party!
Rollmate Roller Pipe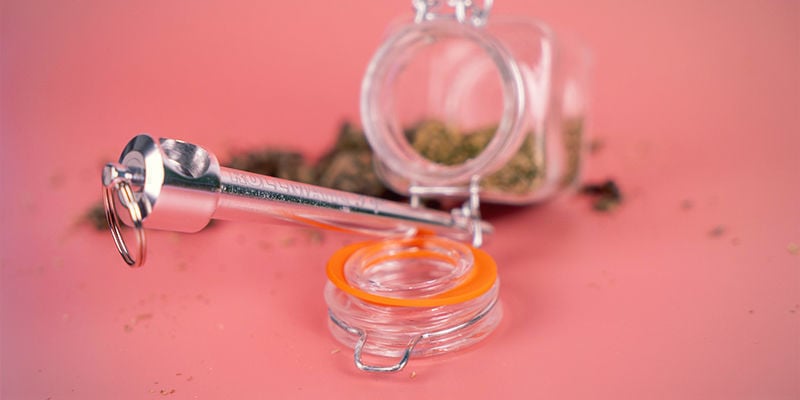 A pipe and rolling aid in one, the Rollmate Roller Pipe is a minimal but highly functional tool. It has a bowl with a mesh screen and stem, meaning that you can take hits wherever you go. But it's more versatile than just this. The stem is cone-shaped, which means you can also use it to roll king-size papers around, creating your very own cones! Then, simply pack with your chosen herb, and insert a roach in the end. That's all there is to it!
OTTO Grinder Smart Cone Filler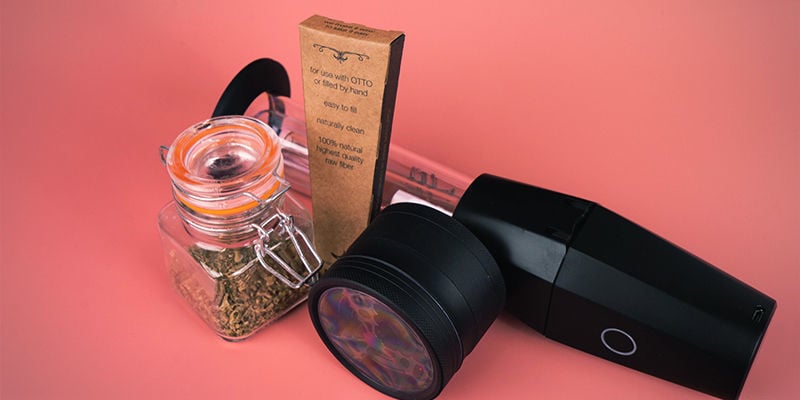 This next-gen grinder does an absolutely perfect job of packing pre-rolled cones. With aerospace-engineered milling technology, it grinds any raw flower into the perfect consistency, and then automatically packs a cone. Ensuring zero air pockets for a smooth smoke, even veteran rollers will be impressed at the quality of the spliffs and joints that the OTTO Grinder creates.
Futurola King Size Roller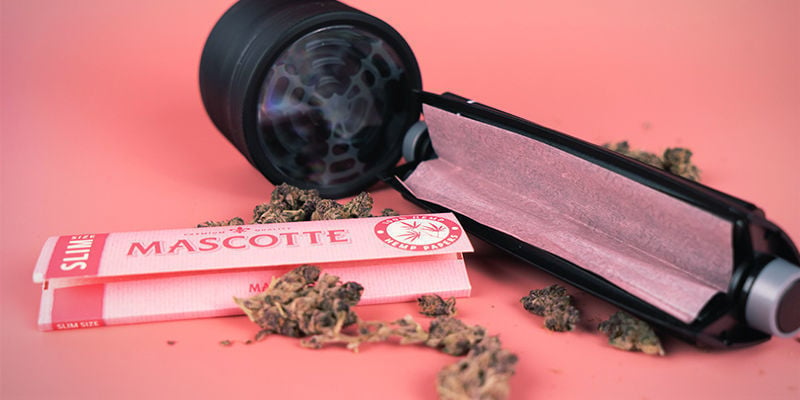 The Futurola King Size Roller is just that; a device that rolls king-size joints. Functioning like a traditional rolling machine, just load up your paper and slot it into the machine—it will do the rest. Not as high-tech as some of the other options on this list, it comes with the benefit of being mechanical and not electric, and it's incredibly simple. Carry it with you everywhere, and don't worry about it running out of power!
Cone Roller RAW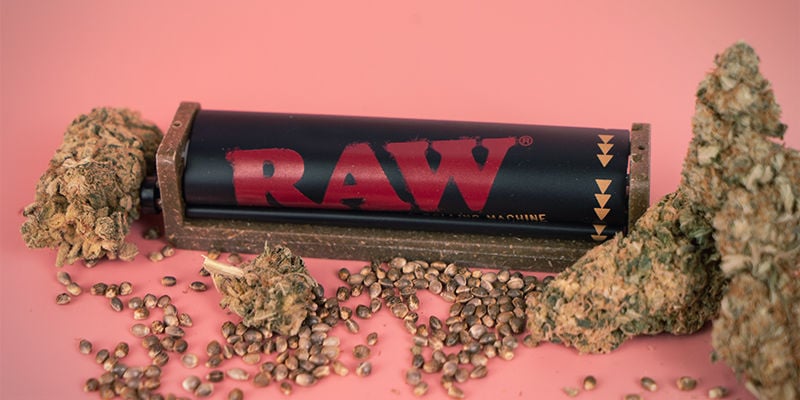 This rolling machine from RAW bears their signature look and the utmost functionality. Simple and effective, it can roll nice joints in little time. Despite its branding, it can work alongside any paper up to a maximum length of 110mm. So you'll be able to craft plenty of king-size joints for you and your friends, with minimal effort.
RAW Cone Filler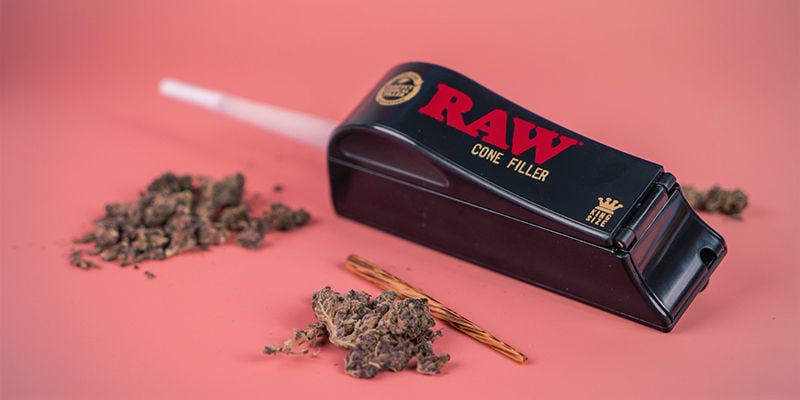 Perhaps you like to use pre-rolled cones and want to take the effort out of crafting them. Well, RAW has you covered here too! Their cone filler allows you to load your herb into a trough, and then slide a king-size cone right over it, filling it up. The harder you push, the more tightly your joint will be packed. As with RAW's other products, there's no need to stick to RAW branded cones with their cone filler. Any king-size cone will work with this product, which gives it an element of versatility and freedom.
RAW Classic Cone Loader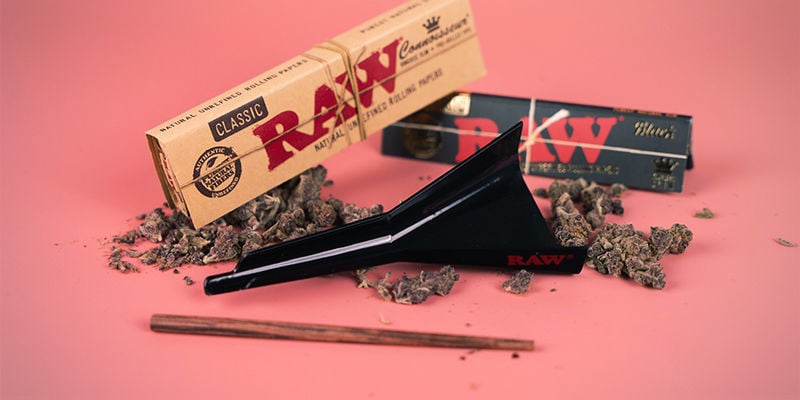 This is a very nifty product that just goes to show that simplicity is almost always the best option. Yes, there are many very high-tech options available, but what's wrong with a funnel and a poker? The RAW Classic Cone Loader is basically a tray onto which you load your herb. It then tapers, funnelling off into the shape of a cone. You place your pre-rolled cone in here and tip the herb in, then poke it down to a consistency that you're happy with.
Joint-4 Jointmaker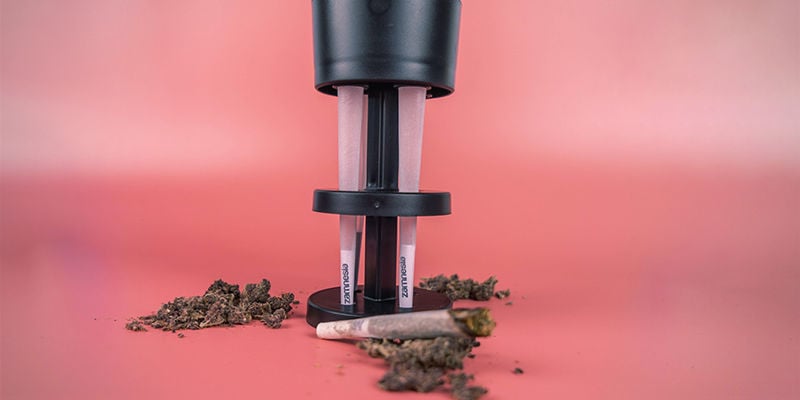 Want to roll up to four joints at once? No worries, the Joint-4 Jointmaker can get it done in moments! Slide between one and four cones through the holes, and then fill the tray at the top with well-ground herb. Then, just shake it until all of the herb falls through the holes and fills the cones. Using some kind of poker, poke them down to a consistency that's right for you, and smoke away! This option is particularly good if you regularly smoke in large groups and need to create a lot of joints.
G2 Cannagar Mold | Personal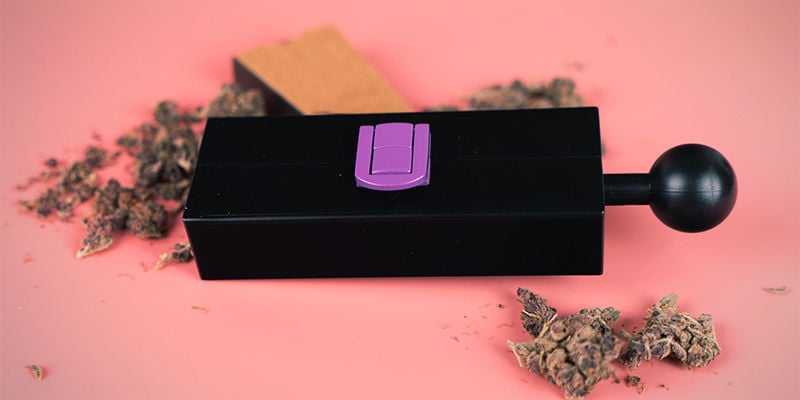 This one will turn heads, and is greatly suited to parties and the like. The time has passed for spliffs and joints; how about a cannagar? These cannabis cigars can burn for up to an hour, are highly potent, and perfect for either sharing or just showing off.
The G2 Cannagar Mold is incredibly easy to use and provides excellent results. Simply pack it full of herb (a lot of herb) and then compress it. What comes out will be a highly resinous stick, or cannagar! Unless you're the most decadent smoker on the planet, this is probably only an option for special occasions. Though, perhaps you fancy yourself one who always has an improbably large weed cigar hanging from their mouth.
Supernatural Roller RAW
The Supernatural Roller from RAW is subtle and highly portable. When closed, it is no bigger than a joint, and this means it can tuck neatly into a pocket. To use it, just unroll it, load up your paper, and let it roll itself closed. Then, all going well, you'll have a nicely rolled cone to light up and get high with!
RAW Automatic Roll Box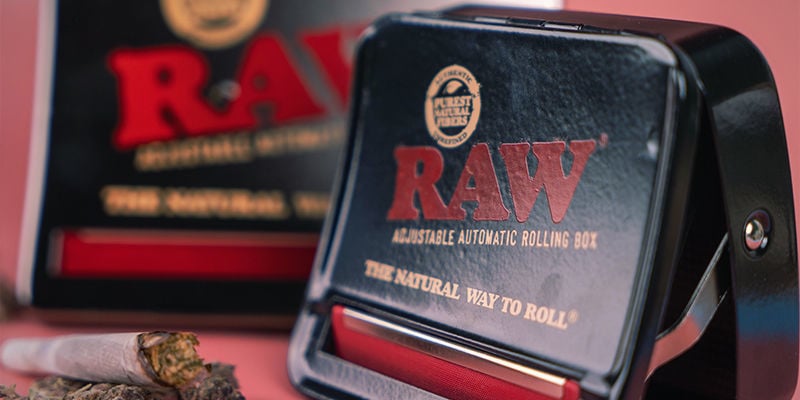 A significantly more robust version of the Supernatural Roller by Raw, the Automatic Roll Box achieves the same purpose, but comes in a tasteful case that can take a bit more of a beating. Despite the extra size, it's still not big, and will fit into a backpack or handbag. As with the other rolling machines, just pull out the apron, load it up, lick it, and let it close. Then all you have to do is smoke!
Rolling: Why bother?
As you can see, an inability or unwillingness to roll spliffs and joints needn't stop you from enjoying them. Whatever your needs, there's something to suit! Whether you want pocket-sized help, assistance in making many cones at once, or even want to indulge in a cannabis cigar, there are many choices!
To complete the experience, why not pair some of these products with rolling trays to minimise loss, and some cone tubes so that your fresh joints stay resinous and intact until you're ready to smoke them? For a little money, you can kit yourself out with enough gadgets to take the hassle out of almost every stage in the smoking process, allowing you to spend your time simply enjoying the many pleasures of getting high.