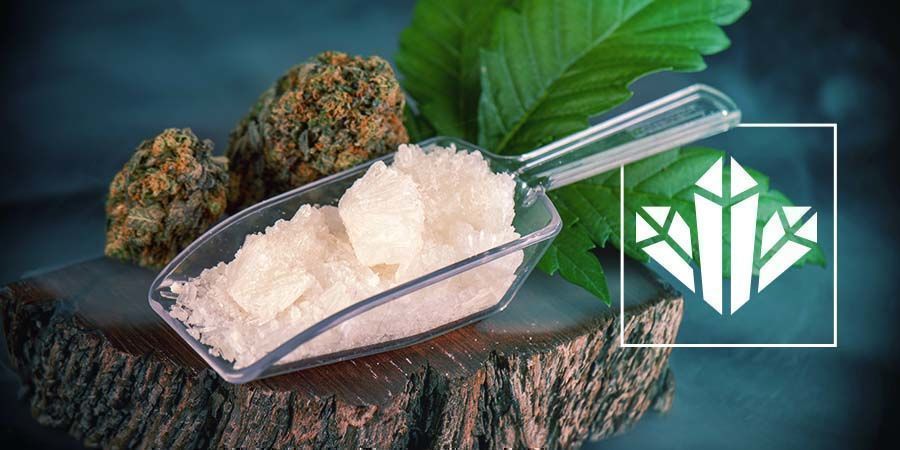 Most of us know of the cannabinoid CBD by now because it gets a lot of attention in the nutraceutical and medical industries. But what about CBD crystals? That's something fairly new on the market, so we are going to show you what they are, as well as how to properly dose and use them.
What Are Cbd Crystals?
CBD crystals are the cleanest and purest form of CBD available today. They reach a purity level of 98% with marginal traces of other cannabinoids and terpenes in the mix. This product and its purity are achieved via different extraction methods, one being the supercritical CO₂ process. Plant material gets filtered out to remove all the unwanted components like excess waxes. The resulting end product is a CBD isolate that has a powdery crystal form (hence the name) and looks like fine sugar.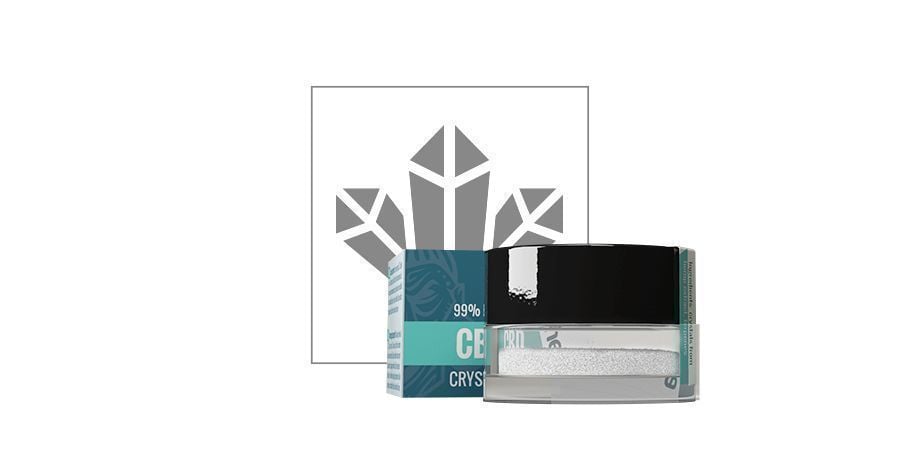 View CBD crystals
The advantage of CBD crystals is that they can be dissolved in food and drinks, applied sublingually or as a topical salve like many regular CBD products, or they can be vaporized or dabbed. This opens up a whole new world of CBD consumption options (more on that later). Moreover, crystals lack the strong and bitter taste that most consumers find unpalatable about other CBD products. Of course, CBD crystals also contain 0% THC, which means they are non-psychoactive.
How To Dose Cbd Crystals Correctly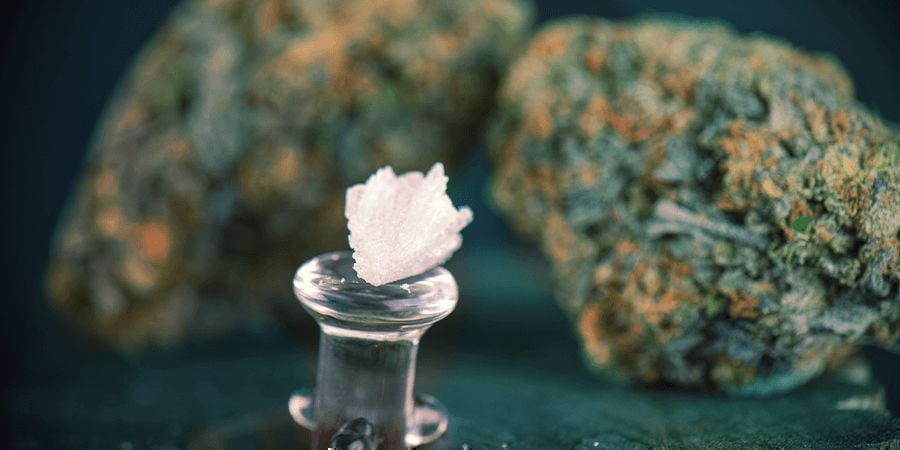 First of all, you don't have to worry about taking in too much CBD. It is non-toxic, so you can't overdose. However, you could definitely be more chilled out than expected with a higher dosage, which would be a waste of crystals/money. Like with everything else, you should always start slow and work your way up to the desired effect.
Although the dosage depends on multiple factors like your weight, health, and metabolism, experts recommend starting with 5–25mg a day. The average starting dose is 10mg. Always check the label of your CBD product as well because it should feature the amount of CBD in the product and a suggested serving size.
With CBD crystals, a precise scale is an absolute must. You will have to weigh the crystals to get a correct dosage. If the recommended average daily dose is 10mg and most CBD products tell you to use it 3–4 times a day, that would mean to vape, dab, or ingest an amount of 2.5–3.3mg of CBD crystals per dose.
The next step is to listen to your body and become aware of any positive or negative effects. You should wait 3–4 hours after your first dose because it can sometimes take a while for the effects to become fully noticeable. In the event you don't feel any effect at all after a few hours, take a slightly larger amount. Once you've reached the point where you start to notice an effect, you should remain at this dosage for about a week.
You'll want to monitor your body closely during this week. How is your overall health, your mental state, and energy level? With this knowledge, you can now increase or decrease the dosage to get to your desired effect. Just don't rush the process! Start small and only make minor adjustments. No big rises! This way, you don't waste money by ingesting too much, but don't get a weak effect either.
Different Methods Of Consumption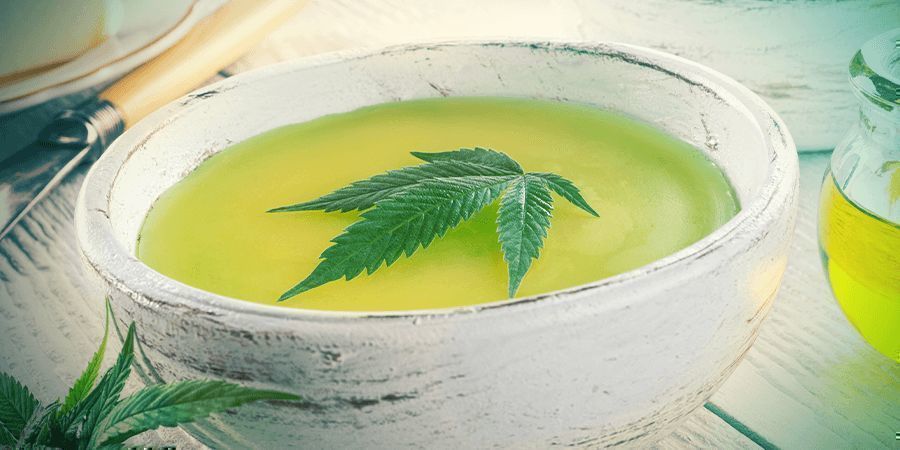 Let's explore the pros and cons of a variety of common consumption methods of CBD crystals.
Dabbing
This is by far the most popular way to use CBD crystals. You basically melt the concentrate and inhale the cloud of vapour. The only real downside to this method is that you will need some accessories if you've never dabbed before. These include a dab rig, a torch lighter, a dabbing tool, and of course, your CBD extract. If you have assembled all the necessary tools, put the crystals on the dab tool, heat the nail with your blow torch till it's red hot, wait 30–60 seconds for it to cool down a little bit, put the crystals on the nail to melt them, and inhale. You will feel the effects almost immediately, which is a benefit over other methods. This is also the most efficient way of consuming CBD crystals, and has the best taste to it.
Dissolve Under Tongue (Sublingual Method)
The most easy way of ingesting CBD crystals is to dissolve them under your tongue. Hold them there for 60–90 seconds. This way, the crystals get directly into your bloodstream, causing you to feel the effects almost immediately.
Vaping
Vaping is pretty similar to dabbing in that it has a quick onset of effects and a better overall taste. You will need not as much paraphernalia as with dabbing, but will require a quality vaporizer that was developed for use with concentrates (vapes for flower won't do the job). Put your extract in there, heat it to the desired temperature, and draw. It's that simple! But don't heat it too high, as that will introduce carcinogens and benzenes into the mix, which we try to avoid as much as possible. This is also true for dabbing CBD crystals.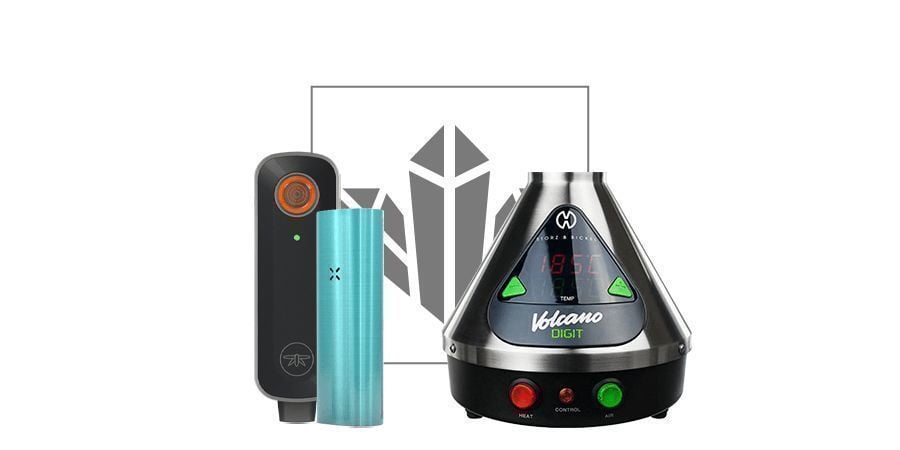 View Vaporizers
Mix With Vape Liquid
You can mix CBD crystals with your favourite vape liquid as well. Add your desired amount of crystals to the vape liquid and shake it to dissolve the CBD. Please note that there are health risks associated with the consumption of e-liquids, so this may not be the most ideal option for you to use CBD crystals.
Make Edibles
Just like you would with cannabis, you can infuse CBD crystals into coconut oil or butter to make edibles. Simply melt the butter or oil on the lowest temperature and add your crystals. Stir for 5 minutes until their are fully dissolved. After that, the mixture is ready to be paired with the other ingredients in your recipe. The taste will not be so overpoweringly "weedy" like it can be with cannabis sometimes. But like with all edibles, it can take a long time for the effect to kick in, ranging between 1–2 hours.
Mix With Carrier Oil
You can either use hemp, olive, or coconut oil for best results. Basically, you are making your own CBD oil, but a much more potent one. You will have to heat the oil together with the crystals in a hot water bath for about 10 minutes for them to fully blend together. For the dosage: 1,000mg of CBD crystals in 10ml oil gives you a concentration of 10% CBD. It's also the most economical way of using CBD crystals.