Today, Sensi Seeds is one of the most renowned cannabis seed banks on the planet. Although it all started with one man's passion for cannabis, the company has grown into a legendary titan over the decades, getting involved in every aspect of the cannabis community. Now they have branches that reach far beyond cannabis breeding, with various aspects of the company specifically dedicated to the advancement of industrial hemp, as well as another dedicated to educating the public on the many benefits cannabis has to offer society – helping dispel the myths perpetuated by the War on Drugs.
Sensi Seeds is more than just a seed company; it is a part of the lifeblood of the cannabis movement. Everything Sensi does is done by putting the plant first.
The History of Sensi Seeds
With this in mind, here is a rundown of Sensi Seed's history, giving you a glimpse into the core values of this seed bank – one of the first to offer cannabis seeds to the general public.
Sensi Seeds' story all comes back to Ben Dronkers, the founder of Sensi Seeds. It was back in the 70's when Dronkers first got into growing cannabis that the insatiable appetite for knowledge took hold. Not only did he start collecting seeds, but he also worked closely with botanists, researchers and even farmers to grasp a better understanding of the plant. Over time, Dronkers concluded that, irrespective of growing skill or care, the core genetic quality of a strain dictated its potential for growth.
With this knowledge firmly in hand, he set about exploring the world, collecting cannabis from across the globe; cataloguing and documenting the particularly impressive examples he found. Everywhere with a rich history of cannabis cultivation, Dronkers visited, and the collection of top-class sativa and indica seeds he brought back home with him in the 80's would be the foundation of Sensi Seeds' breeding program. With these, he began to experiment, crossing the various strains he had collected and working to stabilise them into all new varieties of cannabis.
Who are the Sensi Seeds company?
Founded in 1985 by Ben Dronkers, Sensi Seeds is a pioneering Dutch seed bank and the world's largest producer of cannabis seeds.
It was around this time that the first wave of US hybrid strains hit the scene, such as Skunk and Haze - and Dronkers was one of three Dutch breeders to get his hands on them. This only skyrocketed his knowledge of breeding and allowed him to further bolster and strengthen his breeding program with all new genetics.
In 1985, Dronkers took his creations and founded the Sensi Seed Club – a club for connoisseurs, and the first iteration of Sensi Seeds. With this, his "hobby" breeding took on another level, and the club worked to centralise their growing, as well as standardise the entire process involved. It led to a need for a newer, bigger area to work with – which is when Dronkers went official, obtaining the facilities required to grow, monitor and document his various cannabis strains with scientific precision. It was the true beginning of the Sensi Seeds we know today.
Of course, the story for Sensi Seeds did not end in the 80's. It was in 1986 that they first opened up the Sensi Seed Club shop in Amsterdam, supplying their genetics and those from The Seed Bank - a company founded by another Dutch breeder who received the first US hybrid genetics. In 1991, Dronkers bought The Seed Bank, combining the companies and expanding their genetic library even further.
Since then, Sensi Seeds have continued to hunt down world-class genetics and use them to innovate. Such results include Mother's Finest, Big Bud, Skunk #1, and Master Kush – all renowned favourites among connoisseurs, veterans and novices alike. In 2006, Dronkers was also offered the opportunity to buy the Flying Dutchman seed bank, another of the Dutch originals. This further augmented the Sensi genetic pool and ensured that the Flying Dutchman legacy was maintained.
Today, Sensi Seeds sit in the halls of fame as one of the most responsible, knowledgeable and reputable seed banks there is. They continue to push cannabis breeding to its limits and consistently amaze with the strains they produce. As you can imagine, they have quite a few Cannabis Cups under their belt.
Where Is Sensi Seeds Located?
Originally carving out a name for themselves in Amsterdam, Sensi Seeds has three stores you can visit to pick up your seeds. Not content with confining themselves to the Netherlands, if you find yourself in Spain, you can even visit their store located in the Gothic Quarter of Barcelona. Of course, if you want to save yourself the airfare and travel expenses, you can always visit the Zamnesia online store to pick up your favourite strains. Delivered straight to your door, we're only a click away!
Packaging Sensi Seeds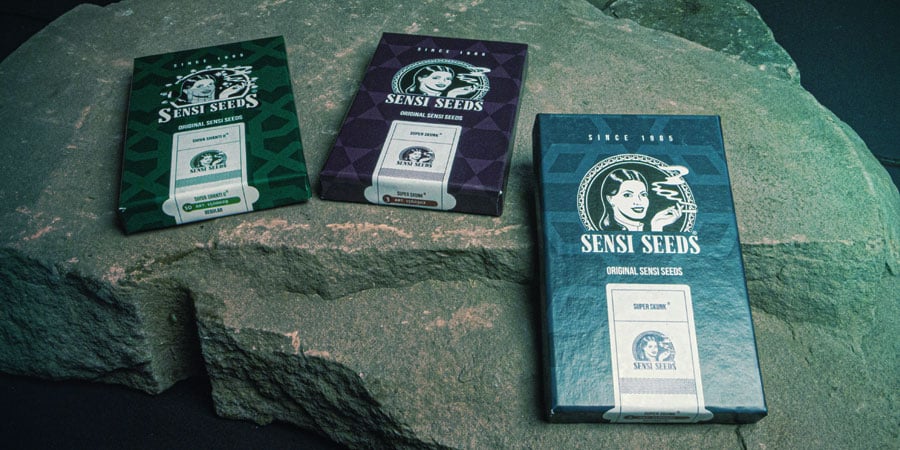 Sensi Seeds supply all their cannabis seeds with two layers of protection, ensuring safety and quality every time.
Firstly, seeds are housed in a plastic forward surround for added durability. This plastic is attached to the strain card, which details everything you need to know about it, including its general characteristics such as average height, yields and growing time. On the back of the packet, there is a small perforated section of cardboard, giving easy access to the plastic pod the seeds are housed in.
To add extra protection to the seeds, Sensi Seeds take all of the above and then place it in a sealed Sensi Seeds box, ensuring they get to you safe and securely.
Please note, the Sensi Seeds packaging is not resealable once opened. If you do not intend to use all seeds at the same time, ensure that you have suitable seed storage lined up.
What Is the Difference Between Feminized, Autoflowering, and Regular Seeds?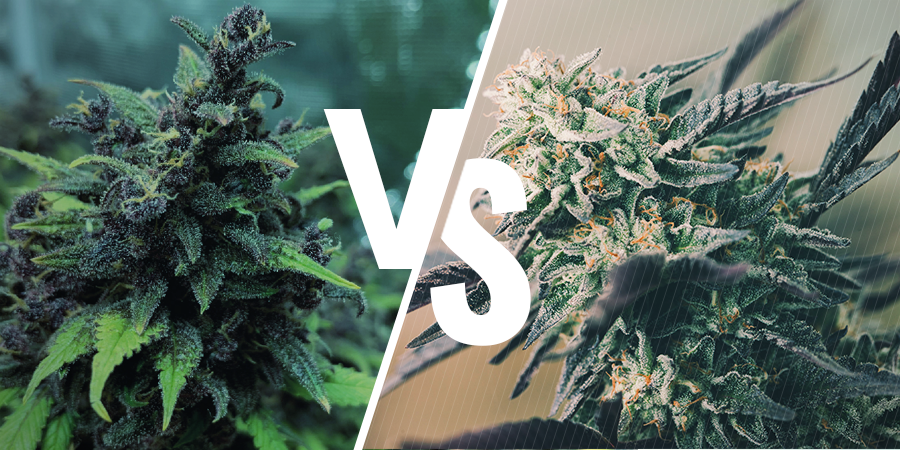 This is a common question amongst those looking to take their first steps into the world of home growing. Even experienced hands can use a little reminder on the differences between feminized, regular, and autoflowering seeds to help make the most informed purchase possible.
Luckily, Sensi Seeds has a great colour coding system for their seed packets, so you can't go wrong. Regular seeds are indicated by green packaging, feminized seeds are in purple packets, and autoflowering seeds can be found in either grey or blue bags, depending on the seeds.
Regular seeds, such as Jamaican Pearl and Mexican Sativa, have a 50% chance of becoming male or female.

Feminized seeds, such as Cobalt Haze and Northern Lights, are created to ensure a near 100% chance of growing female plants.

While all cannabis plants need maintenance during their life cycle, autoflowering seeds, such as Blue Bullet Auto and Afghani 1 Auto, flower independently of the light cycle. They naturally move from veg to bloom after about 3–4 weeks of growing.
Are Sensi Seeds Any Good?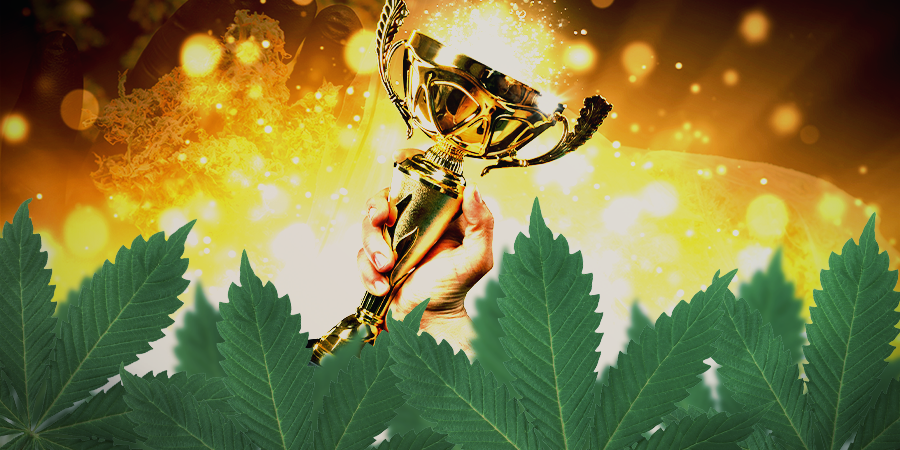 Since their inception in 1985, Sensi Seeds has well and truly been at the forefront of seed bank innovation. While some seed banks can get a little complacent, Sensi Seeds is quite the opposite, continuing to produce the best strains around year after year.
They have pioneered and perfected such strains as Northern Lights, Big Bud, and Skunk #1, which have not only received acclaim from cannabis consumers, but critics as well. Sensi Seeds is a true champion, having won more Cannabis Cups than any other seed bank in history. They have also been featured numerous times in Zamnesia blog posts. So, we guess you could say you're in the hands of a seed bank that truly knows quality, and how to deliver it.
Are Sensi Seeds any good?
Sensi Seeds is a multi-award-winning seed bank, having won the Cannabis Cup more than any other competitor.
Sensi Seeds: A Leading Expert in Their Field
Ben Dronkers is not only the founder of Sensi Seeds, but also the director of the Hash, Marihuana & Hemp Museum in Amsterdam. This fact alone should be enough to deter anyone from questioning the quality of Sensi Seeds. Dronkers is a leading expert in the field of cannabis, which is evident in his passion for making Sensi Seeds the go-to seed bank.
What Are the Best Feminized Cannabis Seeds by Sensi Seeds?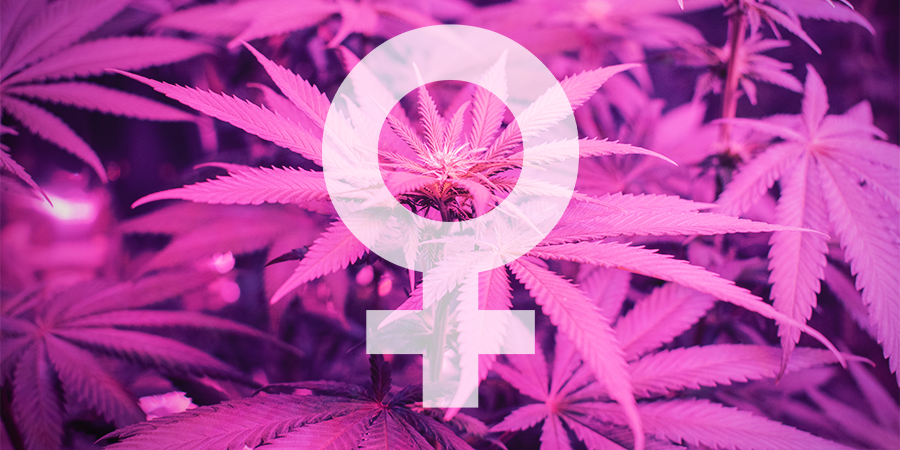 Sensi Seeds has detailed the top three highest-rated strains on their website. Although these ratings are personal preference, it gives new customers an idea of what previous buyers really loved.
This low-maintenance feminized strain is a huge hit amongst home growers. An indica-dominant plant with an invigorating citrus flavour and aroma, she is guaranteed to stimulate the mind with every hit.
While Black Domina is short in stature, it's by no means half-baked, providing a large yield in good conditions. Not only that; it also provides an uplifting and relaxing high that is hugely popular amongst connoisseurs.
Easy and fast to grow, Sensi Skunk has become one of the most sought-after strains available from Sensi Seeds, and for some good reasons. This high-quality, citrus-scented Skunk is popular amongst beginners and the experienced alike.
What Are the Best Autoflowering Cannabis Seeds by Sensi Seeds?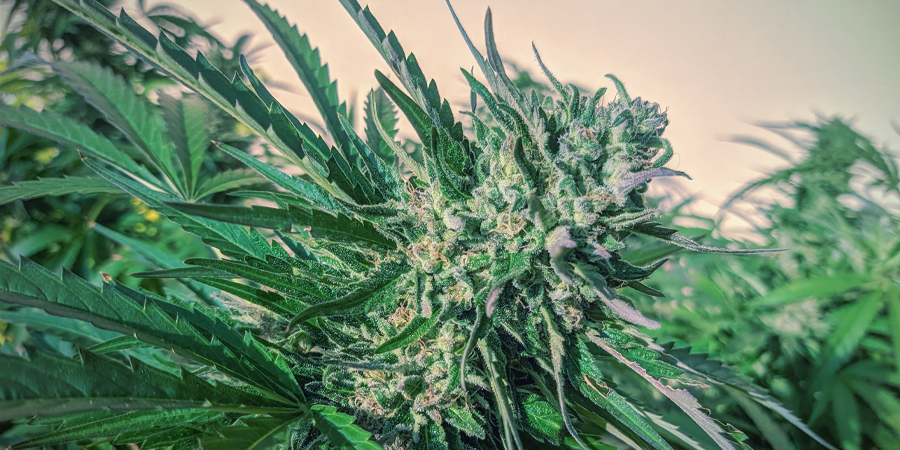 Autoflowering strains are hugely popular amongst casual home growers in particular. Easy to grow and maintain, here are the highest-rated auto strains available from Sensi Seeds.
With a short flowering time of 45–50 days, it's easy to see why Hindu Kush Auto is so popular. This 90% indica strain offers an uber-relaxing high coupled with some fresh pine aromas.
This indica-dominant strain provides a hearty yield and some impressive citrus flavours. She's also quick to flower and delivers a hard-hitting cerebral high.
Taking just 45 days to flower, Skunk #1 Auto is a great-tasting strain that provides some fat buds for you to enjoy. Overall, this is one easy-to-grow plant that also offers a rich, full-bodied high.
What Are the Highest-Yielding Sensi Seeds Cannabis Strains?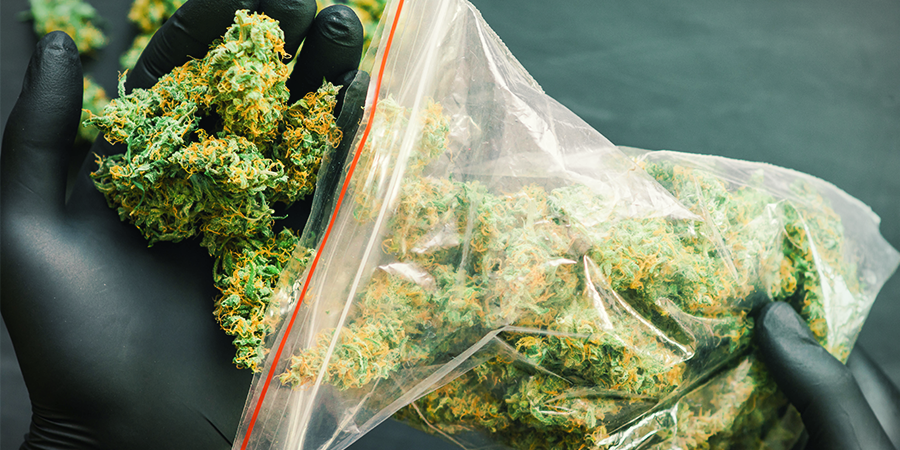 Those looking for the highest-yielding cultivars will be pleased to learn that Sensi Seeds offers some fantastic strains with huge returns.
Big Bud — Highest-Yielding Indica
This large specimen requires a little more maintenance than the average plant, often needing stakes and string to keep it growing right. But the end result is a gigantic plant with a huge harvest.
Fruity Juice — Highest-Yielding Hybrid
A sativa/indica hybrid, Fruity Juice provides a huge amount of sweet-tasting buds. A truly mouth-watering plant with a relatively short flowering time of 50–60 days.
Northern Lights #5 x Haze — Highest-Yielding Sativa
This high-yielding plant draws upon the superb genetics of its parents, and takes roughly 65–75 days to flower. It offers a huge, reliable harvest and a great-tasting smoke that is sure to impress.
Awards Sensi Seeds
Sensi Seeds have been in the cannabis breeding business for a very long time. So it is probably no surprise to know that they have won numerous awards over the years. Here is a collection of some of the best!
As a list of 100+ awards can be pretty daunting to read, we have put together all of their 1st place wins, so you can see the strains that really shine through.

Super Skunk Auto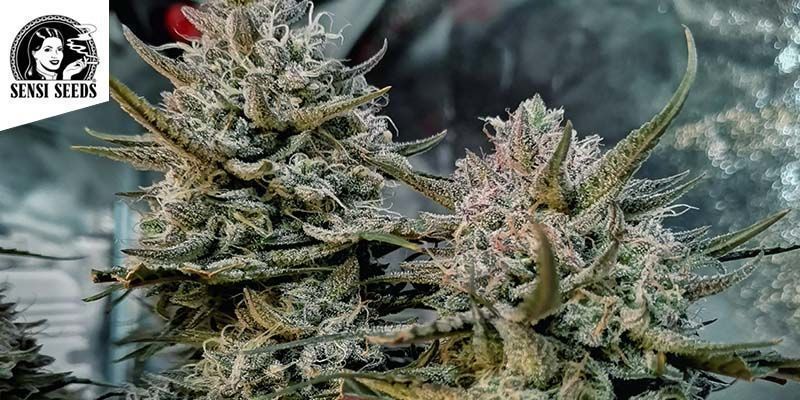 Awards:
2012 Highlife Cannabis Cup, 1st place for Best Autoflowering Strain
Dating back to the 1990's, Super Skunk has stood the test of time, remaining as popular today as it was back a couple of decades ago. So, for the breeders of Sensi Seeds, it only seemed right to produce an autoflowering variety. Maintaining her short stature and fat buds, Super Skunk Auto will go from seed to harvest in just under 8 weeks. The result is a sweet, dank smoke that induces an instant uplift followed by a gentle, but deep body stone. Perfect for chilling.
---

Early Skunk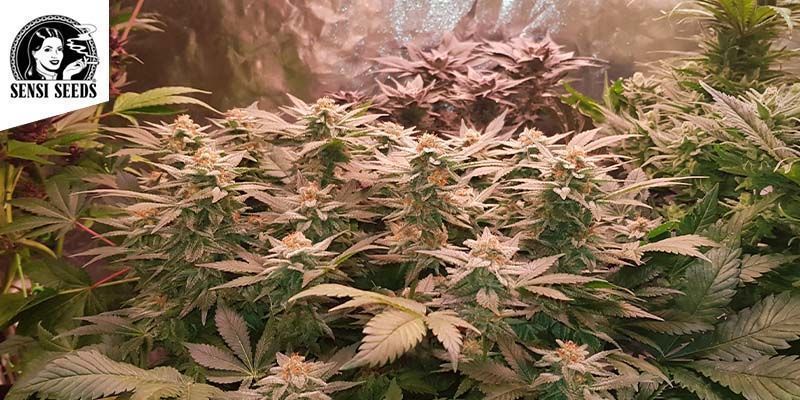 Awards:
2006 Highlife Cannabis Cup, 1st place for Best Outdoor Strain
Early skunk, as the name suggests, has a very fast finishing time, making her an excellent choice for growing outdoors in cooler climates. She will reward you with super-large yields before the frost has a chance to set in. She induces an indica dominant body stone that rides a gentle high. Early Skunk has an indoor flowering time of 55-65 days.
---

Northern Lights #5 X Haze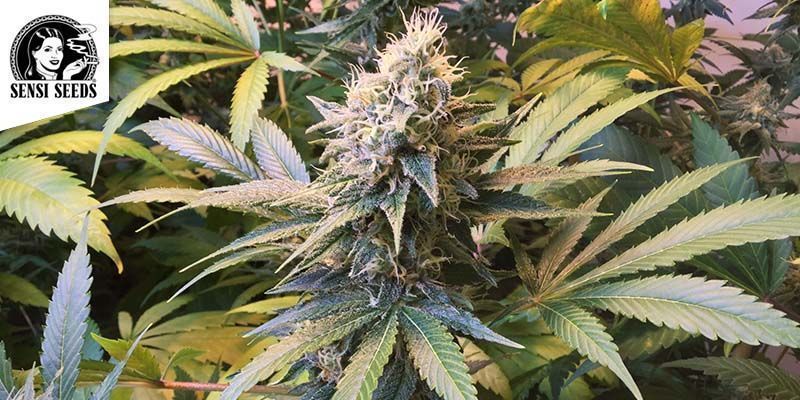 Awards:
1994 High Times Cannabis Cup, 1st place for both Best Sativa and Best Overall Strain
1990 High Times Cannabis Cup, 1st place for best Sativa
This strain was one of the first US hybrids to hit Europe, and Sensi has refined and perfected it into a complete all-star. It is quite literally the melding of polar opposites, combining the soaring heights of a potent sativa, with the unfathomable depths of a pure indica. The result is a high that does it all, skyrocketing the mind while unwinding the body. To top it all off, Northern Lights #5 x Hazed has a flowering time of 65-75 days and produces some insane yields.
---

Big Bud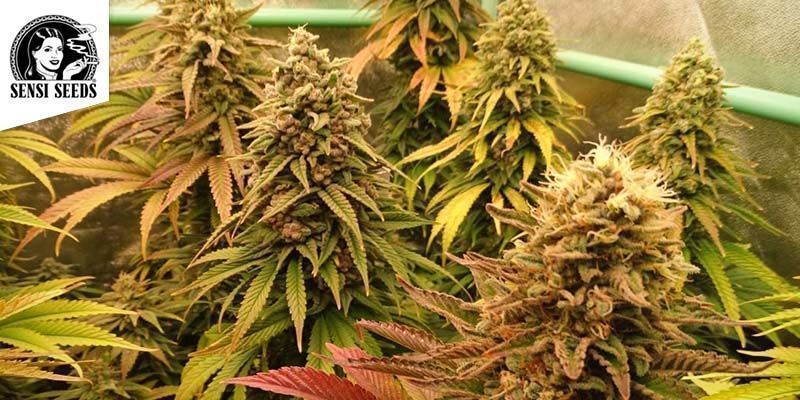 Awards:
1989 High Times Cannabis Cup, 1st place for Best Indica
An indica dominant strain with an impressive bounty, Big Bud lives up to her name. She is highly versatile, responding well to training and advanced growing techniques, and grows with a stable reliability. Her bud produces a succulent spicy sweet flavour and induces a knockback body stone.
---

Skunk #1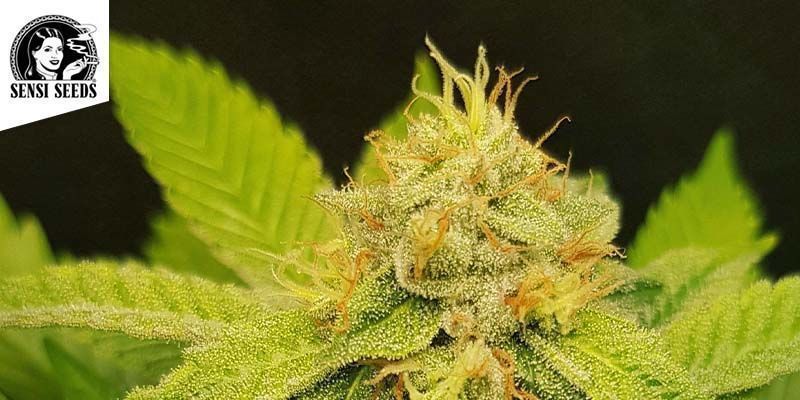 Awards:
1988 High Times Cannabis Cup, 1st place – Cultivator's Choice
2009 AMEC Cup, 1st place for Best Overall Strain
Soft Secrets Strain of the Year
Skunk #1 by Sensi Seeds is an old-school legend that has helped shape cannabis breeding into what it is today. Many hold her in extremely high regard, and a benchmark for stable, consistent, and high-quality results. She is indica dominant, flowers in 45-50 days, produces large yields, and induces a potent combination of being both stoned and high at the same time – uplifting the mind while relaxing the body.
---

Northern Lights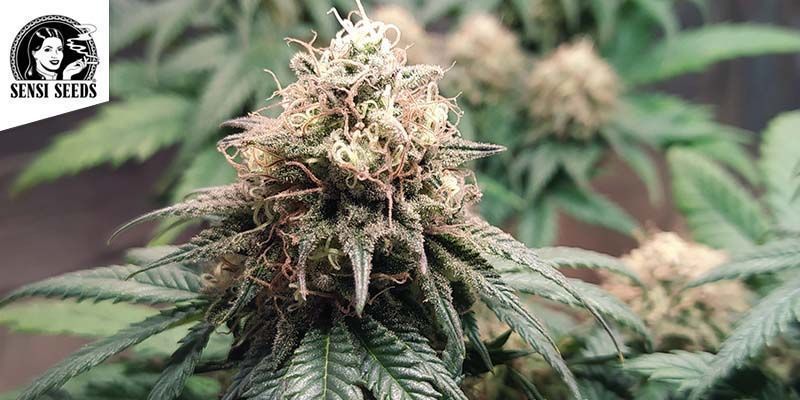 Awards:
High Times Cannabis Cup Winner
This 90% indica strain well known throughout the world. She is easy to manage, highly resinous, potent, compact, and fast growing – with a flowering time of 45-55 days. It is a well-rounded combination that has made her a popular with growers of all skill, allowing everyone to achieve top-shelf results.
---

Shiva Skunk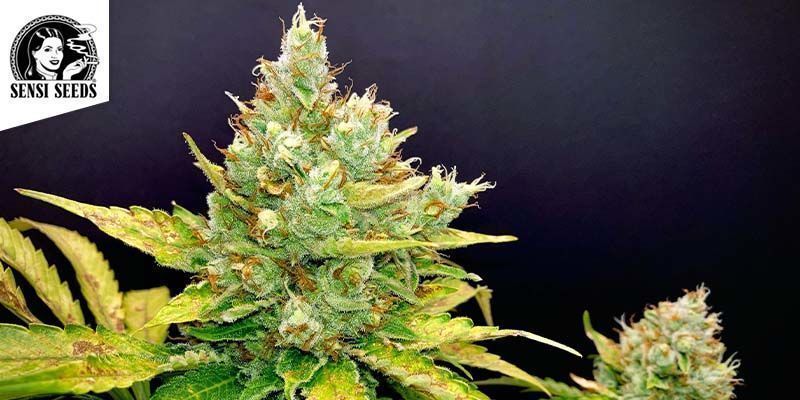 Awards:
Shiva Skunk is considered to be one of the most potent skunks available on the market, making her a powerhouse indica. Created from the mix of NL #5 x Sk #1, she was an instant hit upon release to the market and remains just as popular to this day. Expect generous yields of some truly intense bud. Shiva Skunk has a flowering time of 45-55 days.
---

Sensi Skunk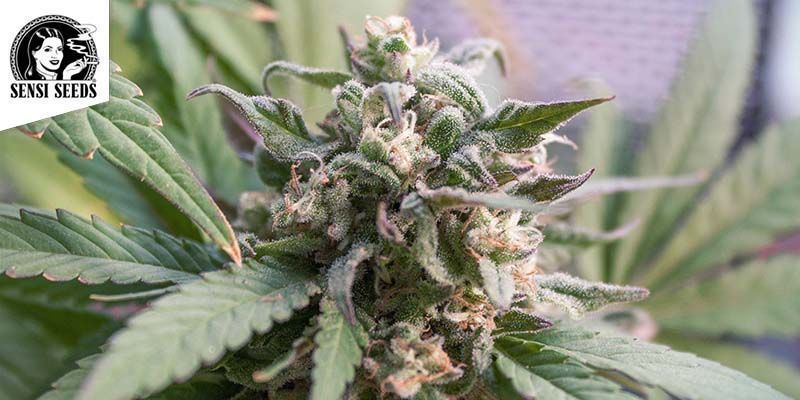 Awards:
Aimed at the grower with a limited budget, but still wants to achieve award-winning results, Sensi Skunk covers all the bases. She is easy to grow, vigorous, has a fast flowering time, produces generous yields, and induces a classic skunk body stone. If you want a classic of high calibre, this straightforward Skunk is the one. Sensi Skunk flowers in 45-50 days.

Super Skunk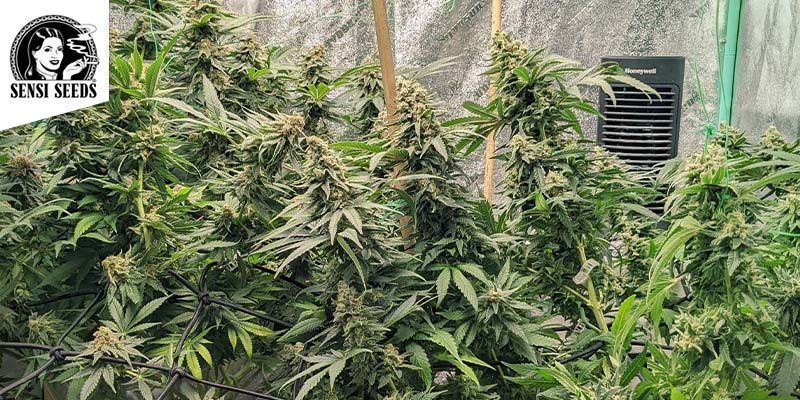 Awards:
Super Skunk was one of Sensi Seeds first forays into hybrid breeding, combining Skunk #1 with an Afghani resin powerhouse. The result is a skunk that grows with a strong vitality and produces large yields of pungent, potent bud. She should delight novices and connoisseurs alike! Super Skunk flowers in 45-50 days. Expect dank flavours and a deep, couch-locking stone!
How Do You Germinate Sensi Seeds?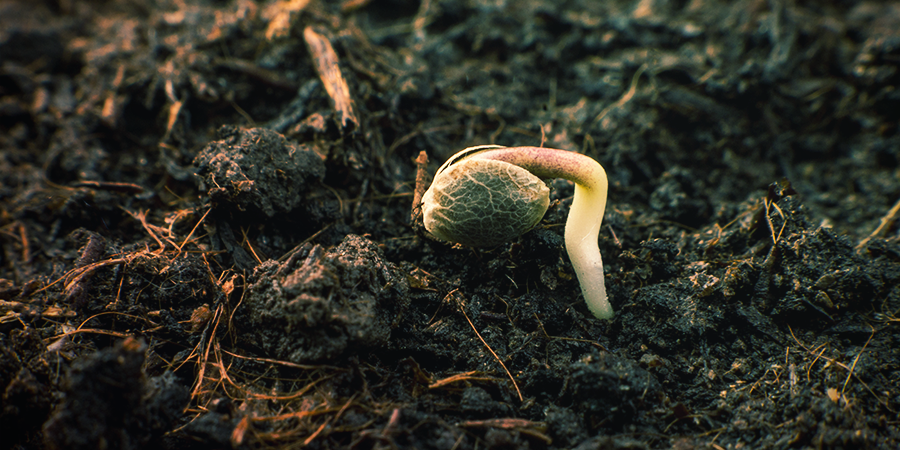 While there are many ways to germinate seeds, and everyone you speak to will have their own "tried and tested" methods, it ultimately comes down to personal preference and circumstances. However, there are two reliable ways you can give your plants the best start in their growing cycle.
How do you germinate Sensi seeds?
Two reliable practices include germinating directly in the medium or using a germinating kit.
Germinating Cannabis Seeds Directly in the Medium
If you've already got your chosen plant pot and medium, why complicate things by moving seeds to a different environment? Simply plant your Sensi seeds directly into the soil. Place the seed about 0.5cm deep into the soil, cover lightly, and keep your growing area at a warm and humid 20°C.
Germinating Cannabis Seeds With Germination Kits
Germination kits, such as Zamnesia Smart Start and the Plagron Seedbox, offer a great, reliable way to kick-start your plant's life. Germination kits come with small individual pots that allow you to germinate numerous seeds at once—each pot containing the perfect level of soil. Once populated with your Sensi seeds, the germination kit will need to be kept in a suitable location at room temperature. The use of a propagator will give you the best environment for your seeds to develop.
Sensi Seeds — Questions & Answers
👨🏻‍🌾 Who are the Sensi Seeds company?

Founded in 1985 by Ben Dronkers, Sensi Seeds is a pioneering Dutch seed bank and the world's largest producer of cannabis seeds. With roughly 500 varieties available, Sensi Seeds provides high-quality and award-winning strains of cannabis and CBD products to those looking to grow seeds at home.

🌍 Where is Sensi Seeds located?

With the family-run company firmly planted in Amsterdam, with multiple shops to visit, Sensi Seeds has also developed a presence in Barcelona. Not only this, but Ben Dronkers is responsible for founding the Hash, Marihuana & Hemp Museum, which is also located in Amsterdam.

🏆 Are Sensi Seeds any good?

With over 500 varieties of cannabis seeds available, there's certainly going to be a seed for all, from feminized to autoflowering and many more. Sensi Seeds is also a multi-award-winning seed bank, having won the Cannabis Cup more than any other competitor.

🌱 How do you germinate Sensi seeds?

There are many ways to germinate Sensi seeds. As high-quality seeds, they will respond positively to most germination methods. However, two reliable practices include germinating directly in the medium or using a germinating kit.

💰 What is the highest-yielding cannabis strain by Sensi Seeds?

Depending on the type of seed you're looking for, this answer can vary. The highest-yielding indica-dominant strain is Big Bud. The highest-yielding hybrid is Fruity Juice. Lastly, Northern Lights #5 x Haze is the highest-yielding sativa-dominant strain.hat is sure to impress.
---