Super Skunk (Sensi Seeds) feminized
3.5

5

1

(

18

)
Super Skunk from Sensi Seeds is a specimen of critical acclaim and critical effect. A world beating cross of Skunk #1 and a highly resinous Afghani, she emerges as a top performing protege; appealing to commercial and seasoned growers alike. Made up mostly of indica genetics (80%), she hits hard with a crisp punch capable of KO's.
In stock
You will be notified as soon as the product returns to stock
More info
Sensi Seeds - Super Skunk: A heavy-hitting award winner
Super Skunk—the upgraded "super version" of the famous Skunk #1—is beloved by cannabis smokers and cultivators alike. This heavy hitting indica hybrid delivers a knockout effect, yet is remarkably easy to grow.
Characteristics of Super Skunk
Following two decades of advances in cannabis hybridisation, Super Skunk was released by Sensi Seeds in 1990. It is one of the most iconic strains of cannabis seeds for sale, and marked the grower's first breeding project that incorporated the Afghani lineage.
| | |
| --- | --- |
| Genetics | 80% Indica / 20% Sativa |
| Parents | Skunk #1, Afghani Hash Plant |
| THC | 19%+ |
| CBD | Low |
| Flavours | Earthy, Fruity, Sweet, Citrus |
| Effects | Relaxing, Happy, Euphoric |
Super Skunk is the result of one of the most successful crosses ever. By backcrossing Skunk #1 with original Afghani genetics, Sensi Seeds created an indica-dominant hybrid (80% indica) that's a true force to be reckoned with. Despite pleasing with enormous potency and full flavour, Super Skunk displays superior reliability and vigour in the grow room. It is these qualities that inspire some to say that Super Skunk requires less experience to grow than to smoke.
Although Super Skunk's potency can vary from plant to plant, THC levels from 16% to the lower 20s are common. CBD levels can vary too, but they're usually below 1%. Given her strong indica-leaning genetics, Super Skunk is known to deliver a deep body stone that bathes the muscles in relaxation, but leaves the head mostly clear. True to her name, Super Skunk has kept her eternally desired skunky flavour notes, although she also emphasises sweet and fruity flavours.
How to grow Super Skunk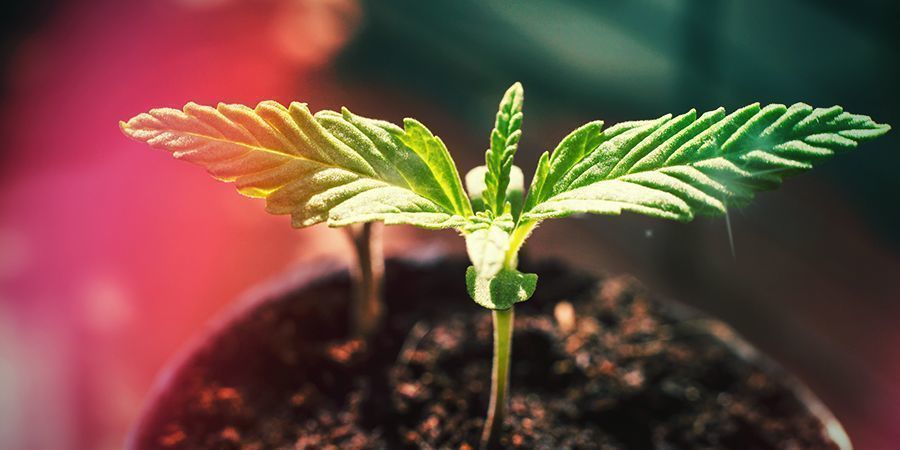 Super Skunk has no specific growing requirements, and performs well in all kinds of setups, substrates, and climate zones. This makes the strain suitable for growers of all experience levels, although experienced cultivators will be able to really push her yield potential.
| | |
| --- | --- |
| Grow Difficulty | Beginner |
| Best suitable to grow | Indoor / Outdoor |
| Climate | Cold, Warm, Dry |
| Variety | Feminized |
| Height Indoor | 120–150cm |
| Height Outdoor | Medium |
| Flowering Time | 7–8 Weeks |
| Harvest period (outdoor) | September |
| Yield Indoor | 500g/m² |
| Yield Outdoor | 550g/plant |
Thanks to her robust Skunk and Afghani genetics, Super Skunk displays legendary reliability and consistency in the grow-op, regardless of the environment. Indoor cultivators can take advantage of the plant's compact, bushy structure to save on space while still churning out decent yields. She'll rarely exceed a height of 120cm under grow lights, which makes her manageable even in smaller growing spaces. Even when grown outdoors, the plant reaches a medium height of 150–200cm.
Another bonus when growing Super Skunk is the strain's excellent resistance to common cannabis diseases, mould, and insect infestations. In addition, she can handle colder temperatures better than some other strains. Her flowering time is a short 7–8 weeks, making for a late September/early October harvest. Growers can expect good yields of up to 500g/m² in optimal indoor conditions, and up to 550g/plant outdoors.
Super skunk: flavour & effects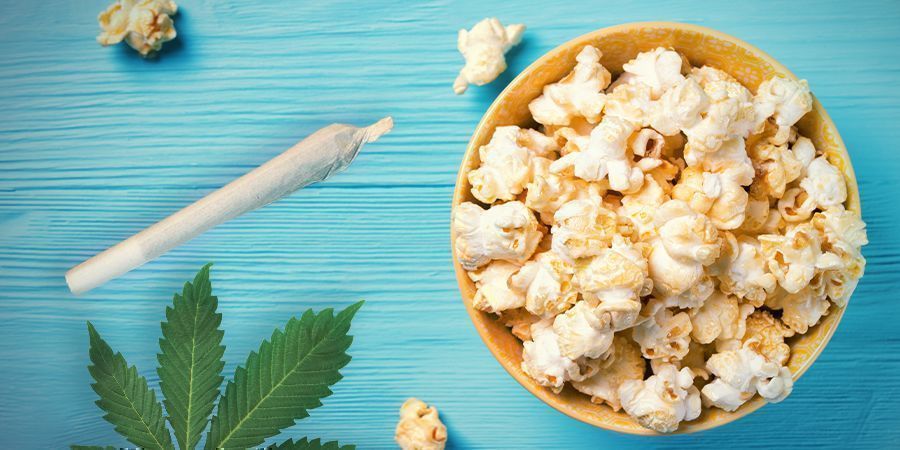 Super Skunk owes her name to her pungent "skunky" fragrance that many liken to the distinct scent of the animal. For others, the fragrant whiff of the strain is more of a cheesy or "popcorn"-like smell.
Interestingly enough, when you can finally set a light to well-cured Super Skunk buds, the savoury scents of the strain take a few steps back as fruity and sweet flavours come to the fore. Earthy and citrusy tones round out the experience with a refreshing zing. But no worries, she still retains the famous skunkiness that made her so famous. Overall, Super Skunk offers a superb blend of flavours in a dank and immensely rich yet smooth smoke.
Super Skunk delivers a deeply relaxing body stone, courtesy of her strong indica dominance. She is among many cannabis enthusiasts' favourite night-time smokes; just perfect for relaxing in the evening while listening to music or watching a movie. The tension-releasing effect of the strain makes her a good choice to smoke before bedtime, too.
Yet, Super Skunk never hides her sativa side entirely. Alongside her deep body load is a euphoric and gently cerebral buzz that encourages a happy and contemplative state. She's a great smoke to share with others too, as she always inspires lots of giggles.
Super Skunk: final verdict
From the coffeeshops of Amsterdam to the cannabis clubs of Barcelona and the dispensaries of California, Super Skunk has earned legendary status among cannabis enthusiasts. We too are smitten with the strain, and rate it among the top indica hybrids on the planet.
Super Skunk (Sensi Seeds) feminized data sheet

| | |
| --- | --- |
| Brand | Sensi Seeds |
| Genetics | 80% Indica / 20% Sativa |
| Parents | Skunk 1 x Afghani Hashplant |
| Flowering Time | 7-8 weeks |
| THC | Medium |
| Yield (Indoor) | High |
| Yield (Outdoor) | High |
| Height (Indoor) | Medium |
| Height (Outdoor) | Medium |
| Available as | Feminized & Regular Seeds |
| Flowering Type | Photoperiod |
| Sex | Feminized |
*
Specified by breeder when grown under ideal circumstances
More information related to this product:
Reviews (18)
10/Nov/2022

Nice Strain
Ein sehr guter Strain

16/May/2022

c'est pas les bonnes graines...
j ai commandé de la superskunk et zamnesia m a envoyé de la skunk kush je suis pas content en espérant qu il trouve une solution

04/May/2022

Der Klassiker
Immer wieder gut. Ein Must Grow

28/Apr/2022

Pas top
Sur 3 une seule est parti!! Alors que le reste de la commande pas de souci, problème signaler ! Zamnesia a répondu rapidement, et à régler le problème merci

07/Jan/2022

In freudiger Erwartung
Schnelle Lieferung. 4 von 4 sind gekeimt. Bin auf das Ergebnis gespannt. Dankeschön für das gratis Geschenk

28/Aug/2021

schnelle Lieferung
aber bei einer Keimrate 3 von 10 Samen werde ich dort keine Samen mehr von SSB kaufen, sind wahrscheinlich zu alte Samen. Habe schon direkt bei SSB die gleichen Samen zum gleichen Preis gekauft, da lag das Verhältnis besser 7von 10 gekeimt. Schade

17/Jun/2021

Déçue
2 sur 6 ont germés

28/Mar/2021

Satisfied
They all came up after 3 days.

27/Mar/2021

3/5
seulement ont germé

14/Mar/2021

Top Hammer skunk
Alle sind gekeimt bis jetzt top Pflanze ich liebe diese sorte das ist und bleibt einer meiner Favoriten bei Super Skunk ist Sensi Seeds die beste wahl

You cannot post a review because you have not purchased this product
Restrictions
Please note that if your country is not on our general shipping list, we're unable to ship any item on our website to it. For more information check out the list here: Ordering & Shipping
Video (0)