You've been working hard all year and are looking forward to one thing, holiday. Perhaps your trip is messed up, or even completely cancelled due to the current situation. Well, that's disappointing!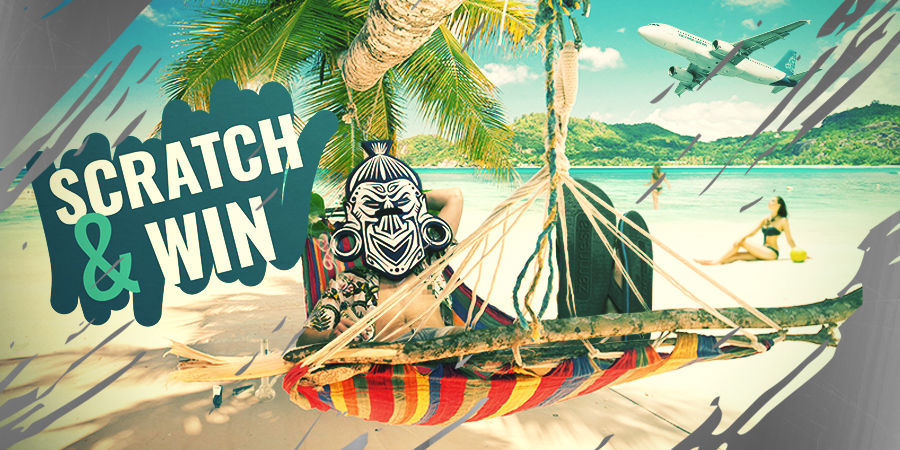 We have some great news, though. All Zamnesia Airlines trips continue. We would like to welcome you aboard the Zamnesia Paradise. Simply by making a purchase via our shop, you will receive a free boarding pass with every order. These boarding passes entitle you to awesome prizes that take you on a trip to paradise. Every pass is a winner, making for a fun and stress-free promotion for our amazing Zamnesia customers!
Due to overwhelming demand, we're reorganizing the seating plan to optimize our flight schedule. Introducing, Zamnesia Airlines 1-star, 2-star, and 3-star tickets.The reserved seats are determined based on the value of your order. The higher the order value, the more exclusive your gift will be. So, the more you order, the better the prize. Our seating plan is organised as follows:
| | |
| --- | --- |
| Class | Order value* |
| Zamnesia Airlines  ⭐  star ticket: | Order value < €50,- |
| Zamnesia Airlines  ⭐⭐  star ticket:  | Order value = €50 - €100 |
| Zamnesia Airlines  ⭐⭐⭐  star ticket: | Order value> €100,- |
* Excluding shipping costs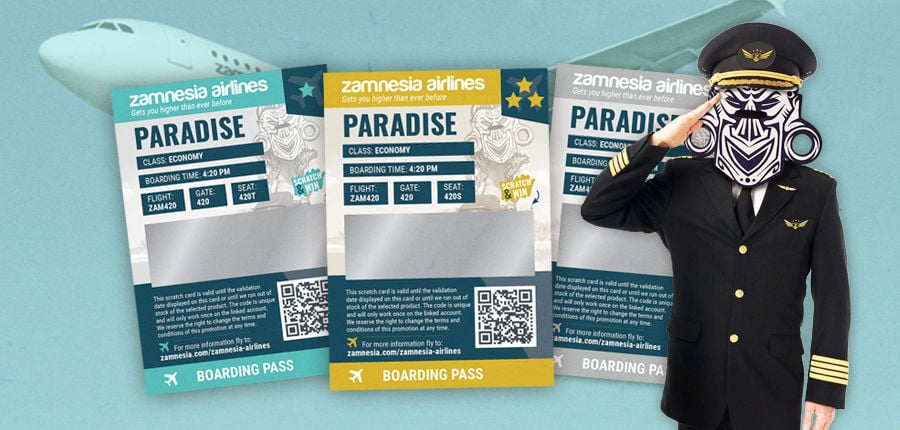 Terms & Conditions
The scratch card entitles you to a free product that you can redeem with your next order. The codes are redeemable until the expiration date on the scratch card. Every week the prizes will be swapped. This promotion only lasts until we run out of stock. The boarding pass code is unique and will only work once on the linked account.
We are unable to ship your prize if your order value does not meet the required amount specified for your country. If you win a prize that we do not ship to your location, please contact us.
Zamnesia may change, add, suspend, cancel, remove, or otherwise modify the promotion at any time without prior notice.