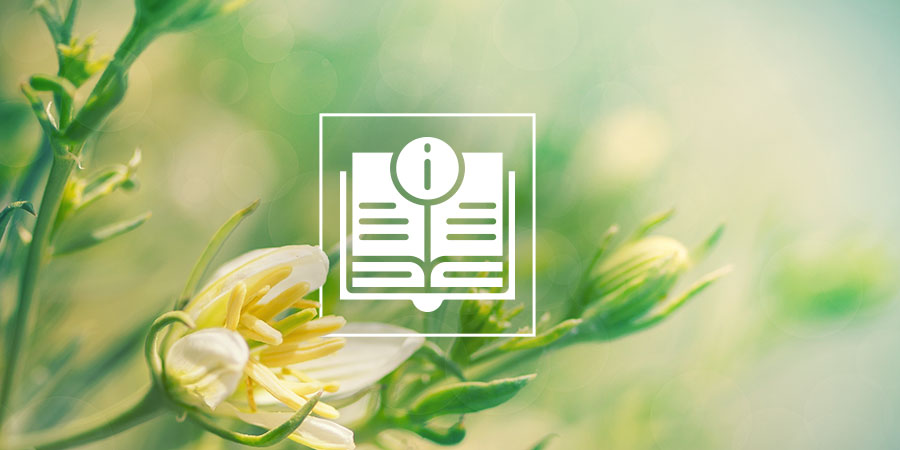 Syrian rue, scientific name Peganum Harmala, is a perennial shrub native to the Mediterranean and various regions of Asia. It can now also be found growing wild on the American continent. Part of the Nitrariaceae plant family, Syrian rue can grow up to 1m, but in the wild rarely gets above 0.3m in height. It has narrow leaves that are usually 5 cm long when fully grown and produces many single white flowers.
The seeds of Syrian rue are of most interest, as they contain the harmala alkaloids harmine and harmaline – highly psychoactive alkaloids that are sometimes used to potentiate other plants, although it is reported that harmala alkaloids are psychoactive by themselves. They also act as reversible MAO inhibitors (RIMAs), for which reason Peganum Harmala is commonly used to activate oral DMT.
The Effects Of Syrian Rue: Mao Inhibitors & Harmala Alkaloids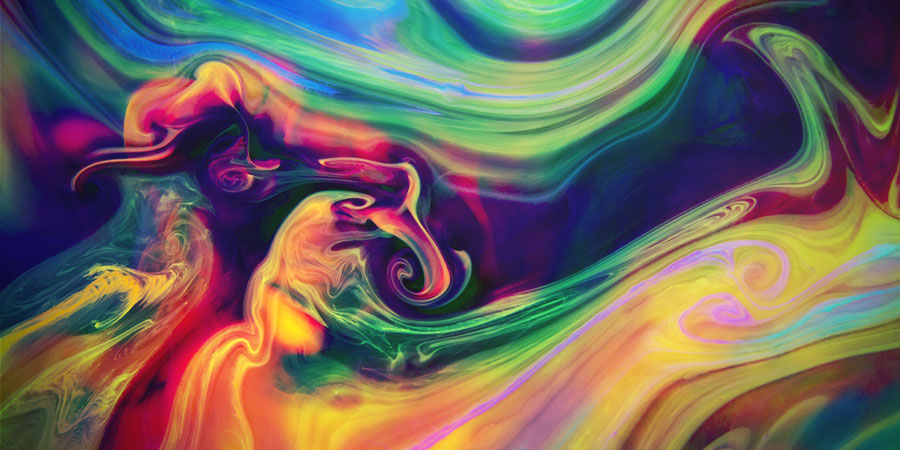 As previously mentioned, the alkaloids within the Syrian rue act as monoamine oxidase inhibitors (MAOIs), respectively as reversible MAO inhibitors (RIMAs). There is a ongoing debate as to wether RIMAs require the same tyramine restriction in diet as MAOIs, but the final judgement is still out. As it stands, we can only advise to closely follow the MAOI diet prior to the consumption of Syrian rue seeds. For a detailed list of the MAOI-diet, click here.
As Syrian rue is an MAOI, it is very commonly used to potentiate other psychedelic plants, enhancing them and prolonging the high. A good example of this is the use of magic mushrooms or DMT, where the prior use of Syrian rue is reported to lengthen the experience by up to 4 hours. Syrian rue can also be used as a psychedelic itself with larger doses, but this can cause an unpleasant feeling. Anecdotal reports describe how pure harmala alkaloids of the rue can result in a range of hallucinogenic effects, from closed eye visuals, all the way to open eyed patterns and distortions.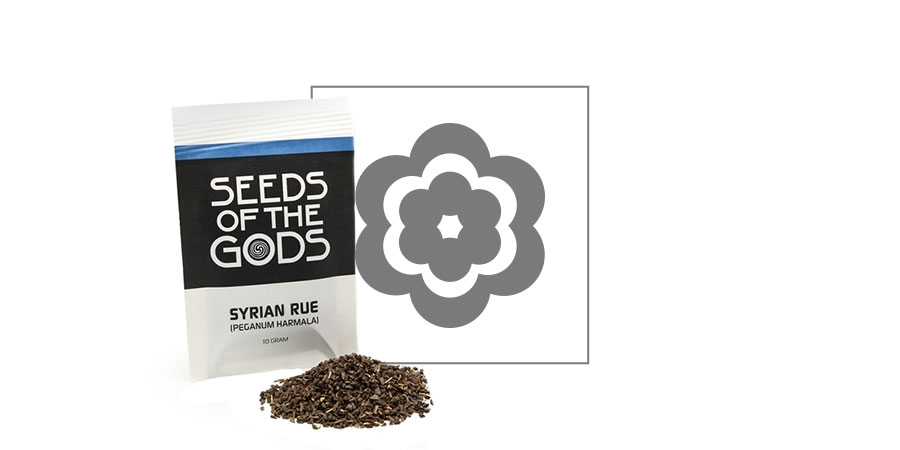 Traditional Use Of Peganum Harmala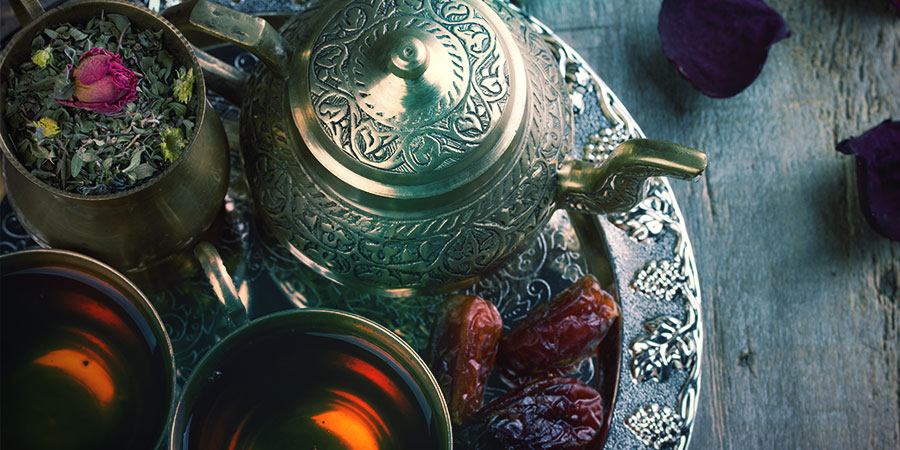 Syrian rue has many traditional uses across the Middle East and parts of Asia, having influenced religion, industry and local folklore.
In Afghanistan, Iran, Iraq, Uzbekistan, Azerbaijan, Tajikistan and Turkey the dried capsules of the Syrian rue seeds are mixed with other ingredients and placed on hot coals. This causes them to explode and release fragrant, incense-like smoke. It is during this process that prayer is recited.
In Turkey, it is believed that the dried capsules of the plant can be strung up within the home to protect against "the evil eye", a malevolent look that is thought in many cultures to cause injury or misfortune to those who were subjugated to it. In Morocco it is believed to offer protection from djinn.
The seeds of Syrian rue are used as a traditional way of making dye throughout the Middle East.