Blog

4 min
Devil's Harvest Seeds: Seedbank Of The Month January 2018

4 min
Check out our amazing seedbank of January 2018. Devil's Harvest is an award-winning company whose hybrid strains combine the best of old-school genetics with new twists. Check out our list of top 5 faves!
Zamnesia is committed to bringing you the best cannabis seeds to cultivate. So every month, we focus on one extraordinary seedbank whose strains we love. One thing is for sure, you can never learn too much about the best strains and breeders out there.
And while it may be tough to decide, we aim to make your seed shopping experience a wonderfully rewarding one - and to make those tough decisions a bit easier. Remember, there is always another month. And another grow opportunity.
SEEDBANK OF THE MONTH: DEVIL'S HARVEST SEEDS
Devil's Harvest Seed Company was founded in 2015 by successful breeders after several years of experimenting on their own. It is a collaboration designed to bring the best of Cannabis Cup-winning genetics to the market. During this period, the team at Devil's Harvest worked with some of the most reputable figures in the breeding industry.
The secret to their success? They breed solid, old-school genetics with some promising newer strains. And so far, the results have been amazing.
Devil's Harvest has won multiple prizes on the award circuit since its launch just two short years ago. This includes taking the top prize in the Extract category at Spannabis 2016 and the Elite Cup in Amsterdam in 2015. Devil's Harvest strains also took home major prizes in the High Times Cannabis Cup Amsterdam, Spannabis, and High Life competitions.
And the company continues to rack in the kudos. In 2017, they received awards for their collaboration with C.B.Directive and Prix D'ami on Raspberry Waffles CBD rosin in the ICmag Cup and the Social Cup. The same crew also took home top awards for the Rollex OG strain at the Elite Cup.
With an award-winning reputation comes celebrity fans. Devil's Harvest has a growing list of famous clients and endorsements. Celebs who are known to be partial to this seedbank's strains include Snoop Dogg, Damian Marley, ZZ Top, and Sting.
THE TOP FIVE DEVIL'S HARVEST STRAINS
ROLLEX OG KUSH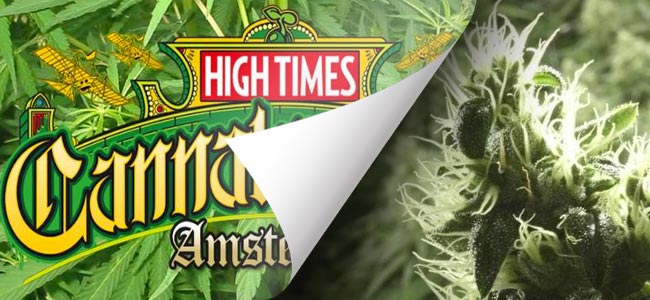 Not to be confused with Rolex watches, Rollex OG Kush is a feminized indica that grows like a sativa. It is a hybrid cross of OG Raskal's White Fire and Kuchi. This has resulted in a super strong strain with awesome THC levels! The perfect way to relax after a long day, this strain exploded on the Cup scene with a 2013 win at the prestigious Amsterdam High Times Cup.
The next year, it took home first prize in the High Life Cup. The wins kept coming in the following years. This strain also won first place in the Oregon Concentrate Challenge in 2015. Plus, it was recognised as the top indica in the Oil Hunters Cup 2015. If you are in the market for an award-winning strain, look no further.
SHORELINE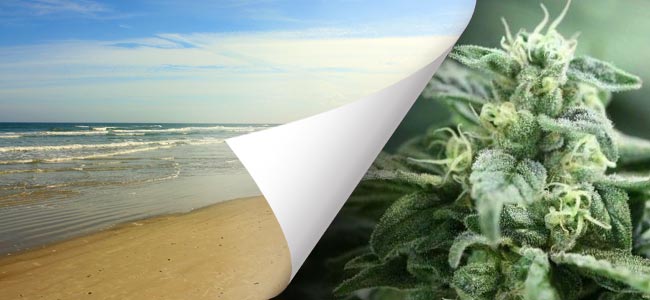 While some people think that cannabis plants are like babies (they all look alike), this cannot be said of this absolutely beautiful specimen. It looks like a rainbow of pinks, purples, and reds. Shoreline is a truly unique cannabis strain that can grow just about everywhere. This makes it perfect for outdoor cultivation. The strain is a cross between Oasis and Texan Shoreline, and will produce in about six weeks. She'll be ready to harvest after 8-9 weeks of flowering.
Word to the wise; this is one of the smelliest plants on the planet. If growing in a place where domestic cultivation is less-than-legit, take precautions. With a 60/40 indica/sativa mix and a potent taste, this has become a favourite of both novice and experienced cultivators alike.
OG REEK'N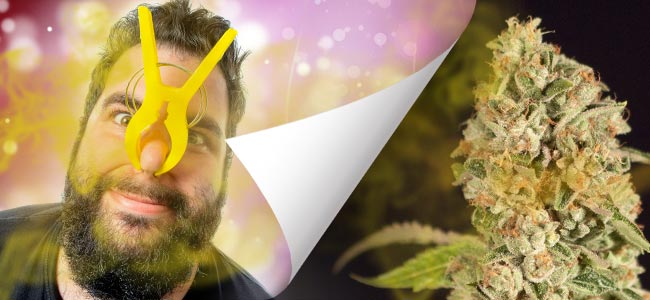 This multiple prize winner is a powerhouse when it comes to its THC levels (20-23%). OG Reek'n is a cross between Rare Dankness Wardareek'n and a Kuchi male bred by Devil's Harvest. While it is slightly indica-dominant, this plant also exhibits many sativa characteristics. That starts with its structure. It is tall and thin, making it perfect for the ScrOG growing method. But you will also have to remember to give this plant the head space it needs.
It can double in height after the vegetative stage is over. This plant does take a little longer to grow than most. However, the longer the grow time, the more the sativa aspects begin to establish themselves. This is a perfect plant for both novices and seasoned gardeners. And when it is harvested, expect a strong body stone familiar to Kush lovers everywhere.
GOLDEN HAZE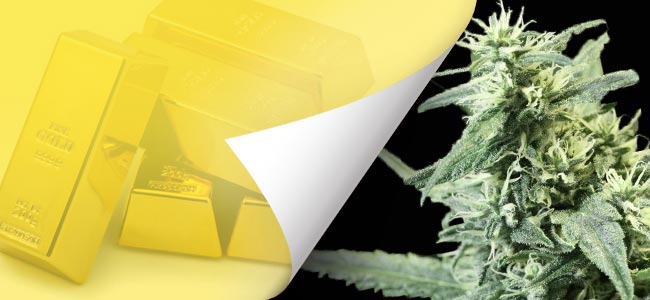 After focussing on heavy-hitting indicas, the team at Devil's Harvest decided to branch out into sativas. Golden Haze is a potent cross between Super Silver Haze and Amnesia Haze. The strain was entered in the 2011 High Times Cannabis Cup to rave reviews. High Times wrote that this strain demonstrated the breeding accomplishments of the Devil's Harvest Team.
However, after stabilising the cross, the team decided to go onto other projects. Now, however, this strain is back on the market. It is a slightly longer-growing flower, but the extra two weeks of grow time increases the potency of the plant without impacting taste. And that taste is phenomenal. A true classic in the Haze tradition.
AUTO REEK'N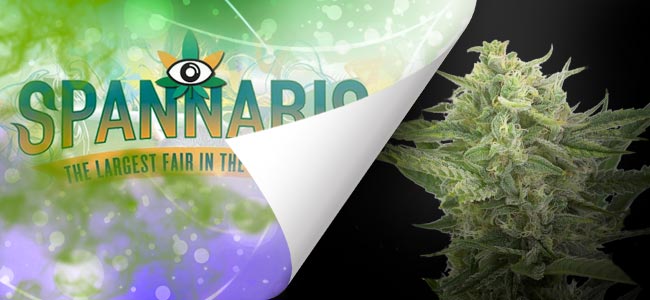 This strain is a strong automatic Kush with OG flavouring. The terpenes in this strain are powerful! For this reason, Auto Reek'n has established itself as a serious contender in a crowded marketplace. This auto will finish in about 10-12 weeks from germination. This is a fairly easy one to grow. The light cycle and intensity absolutely make a big difference. But this is a plant that always reaches its potential with just a little TLC. The strain has also done well in competitions. Spannabis 2016 saw a top prize, as did the Elite Cup the year before.
The experienced and award-winning breeders at Devil's Harvest have repeatedly brought tasty, award-winning hybrids to the market. For those looking for superior seeds and amazing results, these strains are worth checking out.
WIN FREE GOODIES WITH EVERY NEW "SEEDBANK OF THE MONTH"!
Former Seedbanks Of The Month, like the one you are reading about now, deserve eternal attention from us here at Zamnesia! Read about past and present honorees, and continue to visit our blog for the honorees of the future. Each new month highlights yet another stellar seedbank, kicking off a new round of awesome promotions and surprise giftings pertaining to that specific brand. So go ahead: once you are done here, visit this month's new Seedbank Of The Month, and take advantage of goodie giveaways!
Written by: Zamnesia
Zamnesia has spent years honing its products, ranges, and knowledge of all things psychedelic. Driven by the spirit of Zammi, Zamnesia strives to bring you accurate, factual, and informative content.

Find out about our writers
---