Blog

2 min
Dark Horse Genetics: 6 Exciting New Releases

2 min
See what some of the best breeders are creating. Don't miss out on these top-shelf strains from Dark Horse Genetics, the compelling minds behind the original Bruce Banner.
Dark Horse Genetics was founded by one of the leading breeders in the cannabis industry. After creating the famous Bruce Banner strain and taking home multiple Cannabis Cup awards, Dark Horse Genetics represents the culmination of twenty years of experience growing the strongest, highest-quality strains.
Dark Horse Genetics believes in recreating, as closely as possible, natural processes in a grow environment. They use organic soil and never include chemicals in their state of the art facility. Furthermore, they have just released a few exciting, top shelf strains.
THE ORIGINAL BRUCE BANNER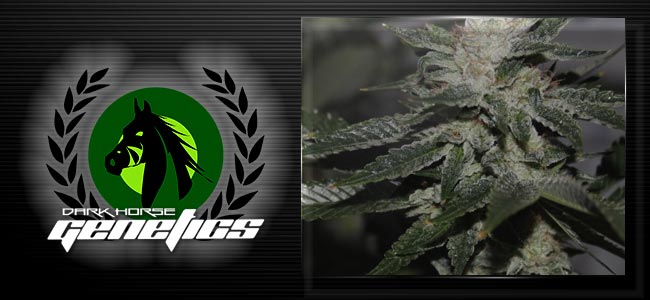 An all-time favourite, Bruce Banner has elevated expectations even further in an industry already known for its high expectations. The result of a genetic line including original OG Kush and Strawberry Diesel, this hybrid has a well-balanced indica/sativa grow, resulting in a well-balanced product. The plant's Hulk-green colour shows off monstrous buds that emerge in a magnificent manner. Bruce Banner flowers at a reasonable rate of 63-70 days with high yields. Keep life in balance with this hybrid that can help get you through the day or unwind at night.
STRAWBERRY GLUE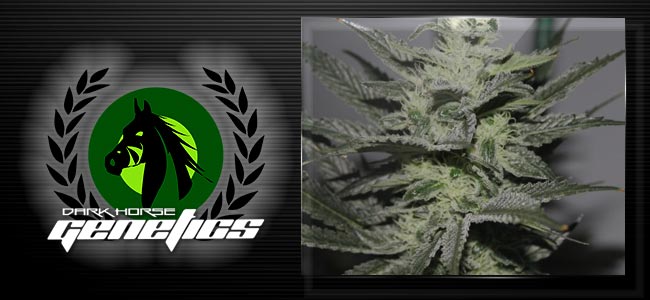 Gorilla Glue is quickly becoming a household name, and for good reason. Its potency and high yields cross amazingly well with Strawberry Diesel to create a flower with a memorable aroma full of berries. No one who catches a whiff of it will be able to forget Strawberry Glue's perfume. It yields within an average of 63-70 days and its stellar green-on-green colouring shimmers with white hairs among a frosty covering. This strain is indica-dominant, so let it glue you to the couch. Stress is best when it's melting away in blissful naps and dreams.
HULK SMASH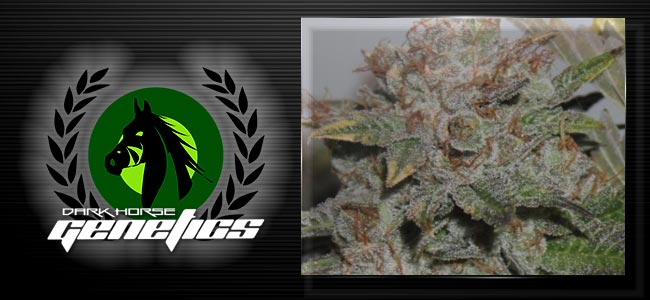 Bruce Banner 3 was a "World's Strongest Strain" for Dark Horse Genetics. What happens when that gets crossed with the high-yielding and potent Strawberry Kush? You get this beautiful hybrid, Hulk Smash, that can do it all. It smells, tastes and yields greatness. The super dense flowers are ready to be harvested within 63-70 days. It crashes onto the scene at 23-30% THC to demolish laziness and bash through the day. Release the monster within and accomplish all the tasks that need to get crossed off the list before coming back to mild manners for a good night's sleep.
STRAWBERRY SHORTCAKE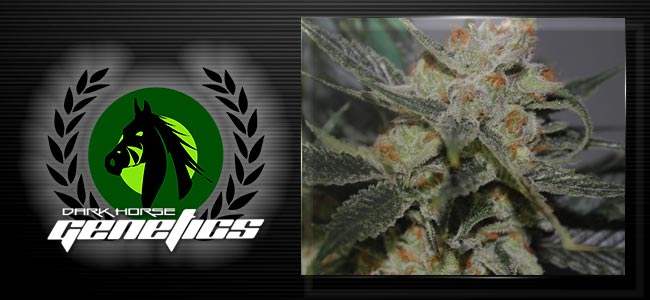 With dense, bright, light-green buds appearing alongside vibrant orange hairs, Strawberry Shortcake is an attention-grabber. Covered in trichomes and boasting rich, dark-green leaves, this strain originates from a cross between a reliable top-shelf yielder, Juliet and the ever-solid Strawberry Diesel strain. The resulting Strawberry Shortcake produces a strong, consistent product with relatively high yields, ready to be harvested within 65-72 days. This sativa-dominant plant keeps the party going all night. Feel free to be creative or social as Strawberry Shortcake does most of the work and makes it easy to have a berry nice day.
GAMMA BERRY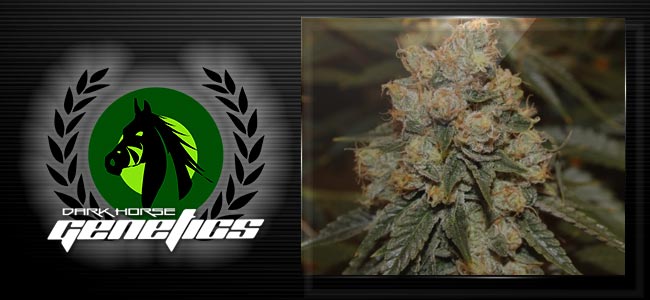 A vibrant cross between Bruce Banner 5 and Strawberry Diesel, Gamma Berry produces a potent strawberry strain that has an above-average yield. A near-perfect hybrid, this plant grows dense with frosty rosebud-shaped flowers. All the while, it fills the room with a delightful strawberry aroma all its own. It is ready to harvest in 63-70 days and tests within a typical range of 20-28% THC. Gamma Berry is a great early evening strain. Enjoy a movie, explore the neighbourhood, then head to bed to feel well rested in the morning.
CHEM BERRY D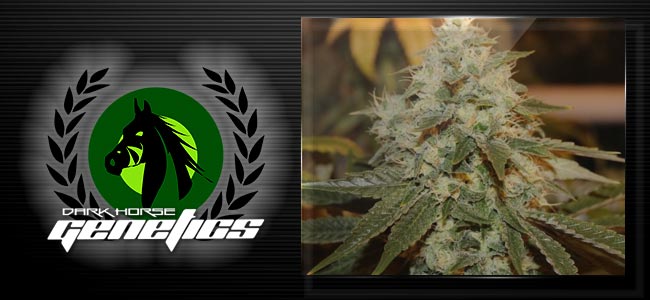 This high-yielding, sativa-dominant hybrid derives its genetic origins from the superior lineage of both Strawberry Diesel and Chem 4. Its dark, forest-green leaves and twisted hairs make this beauty's trichome-covered buds pop from the plant. Chem Berry D's potent, fuel-like flavour is a prelude to the boost of energy this plant is known to flaunt. It has a relatively speedy harvest cycle of 63-70 days and tests high with 25-32% THC returns. Chem Berry D will get anyone off the couch. Go outside and visit friends or the park - this strain is a good ally to have in your pocket for a lovely outdoor journey.
Written by: Guest Writer
Occasionally we have guest writers contribute to our blog here at Zamnesia. They come from a wide range of backgrounds and experiences, making their knowledge invaluable.

Find out about our writers
---