CBD Crew: Seedbank Of The Month March 2018

4 min
March's Seedbank of the Month is one of the leading CBD-focussed companies who take every measure to ensure the best-quality CBD-rich genetics for medical and recreational consumers alike.
There is more to enjoying a good smoke than simply putting weed in your pipe and lighting it. With the industry booming worldwide, the cannabis community has begun scrutinising and educating themselves regarding the various benefits of cannabinoids beyond THC. Not to say there is anything wrong with highly potent cannabis, but why not place an emphasis on the many other advantages cannabis has to offer?
Recently, CBD-rich cannabis products have taken the legal market by storm due to their therapeutic potential and lack of psychoactive properties. As such, CBD Crew represents a company whose broad understanding of the cannabis industry is helping to bring seedbanks and cultivation fully into the 21st century.
When selecting Zamnesia's Seedbank of the Month, we take into account many factors, but they all have some things in common: high-quality genetics, transparent business practices, and an innovative approach to legal cannabis. Without further ado, we present to you March's SBOM: CBD Crew.
SEEDBANK OF THE MONTH: CBD CREW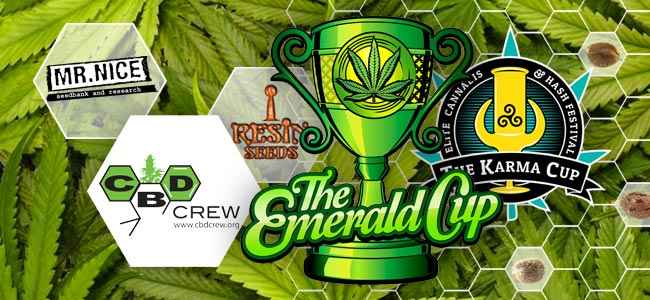 Collaboration speaks volumes when it comes to creating an amazing product, and the joining of Mr. Nice and Resin Seeds has produced some of the most spectacular CBD seeds from CBD Crew. When they first began their journey together, the companies had a common passion for plant genetics, which grew into a desire to breed plants with specific CBD properties. On the current world stage, the breeding of CBD-rich cannabis is being driven by the medicinal marijuana market. Patients looking for relief from ailments such as pain, inflammation, and anxiety without the psychoactive effects of THC have found a new champion in CBD.
One of the most striking qualities of CBD Crew is their desire to work with others to create the best products available, and this includes using certified laboratories for testing. Being able to regularly test their plants allows CBD Crew greater access to up-to-date science and technology. The goal of their business is for their seed packages to have 100% CBD-rich seeds, instead of potentially only 50%.
CBD Crew also maintains high standards when it comes to quality. All seeds are CBD-rich with varying levels of THC, which means they are derived from cannabis rather than industrial hemp strains. Plants grow in natural conditions and are fed certified organic fertilisers.
With awards like 2nd place CBD Flower at the Emerald Cup 2016 and 1st place in the CBD category at the Karma Cup 2016 in Canada, the team at CBD Crew have been growing quite the name for themselves in the CBD market.
THE TOP 5 CBD CREW CANNABIS STRAINS
CBD THERAPY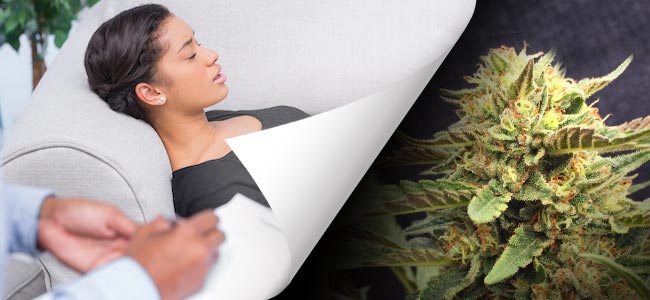 CBD Therapy is one of CBD Crew's all-time favourite strains, and after four years of development, is an exciting work in progress. It is currently not 100% stabilised, which means some seeds may have a THC percentage higher than 1%. But, with that being said, 50% of the seeds will yield 2:1–5:1 CBD:THC, and the other 50% tests 20:1–30:1 CBD:THC, making this plant potentially one of the most CBD-rich strains on the market. The company believes this plant can be used for medicinal research or crossed with other strains to increase their CBD levels.
It flowers in approximately 8–9 weeks and yields around 500g/m². With an aroma that fills the air with sweet earthiness, the last few years of breeding has brought about a CBD masterpiece.
CBD YUMMY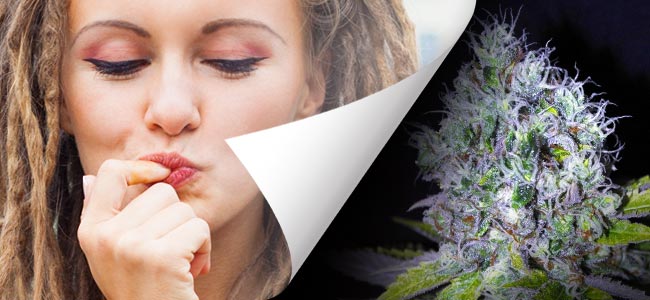 Considered one of the most delicious strains around, CBD Yummy boldly brings on a solid high with a 70/30 sativa-dominant split. Most people claim the strain to have a slight euphoric effect, but the taste is this plant's greatest talking point. It has been described as a tropical fruit salad and one of the most delightful strains to smoke.
This plant yields approximately 400g/m² with extraordinarily large colas; it can produce greater yields through super-cropping. With a flowering time of only 9–10 weeks, it's an easy grow for cultivators of all experience levels. Growing well both indoors and outdoors is an extra bonus of CBD Yummy. Usually containing a solid 1:1 ratio of THC:CBD, this particular strain can reach an astonishing 1:20 ratio.
CBD SKUNK HAZE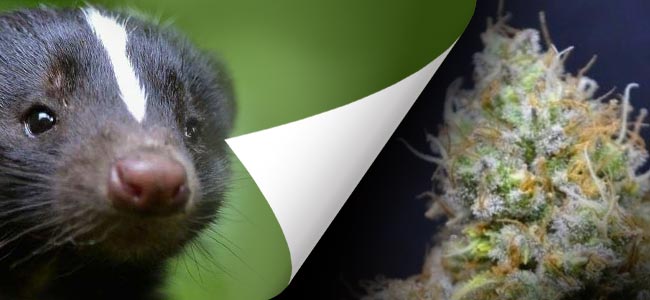 This great plant takes the genetics of the classic Haze and intersects it with high CBD levels. CBD Skunk Haze is one of CBD Crew's most popular strains due to its tall, self-supporting structure and its ease of cultivation. This true 50/50 hybrid splits indica and sativa right down the middle and often tests high in both CBD and THC.
But because of its Haze roots, this plant grows like a sativa with large, fluffy nugs. It flowers in approximately 10 weeks and has an amazing Haze flavour of wood spice with citrus pine. The yields of this strain approach 450g/m². It was entered and won 3rd place Sativa Cup at the Treating Yourself Expo 2013 in Ontario, Canada.
CBD SHARK SHOCK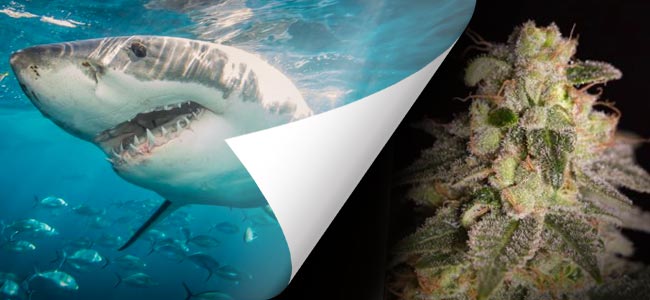 Like Shark Shock couldn't get any better, this short and strong plant is ideal for any grower looking to cultivate CBD plants. CBD Shark Shock is one of CBD Crew's favourite indica-dominant strains with an 80/20 split. It's an excellent cross between the classic Shark Shock strain and a CBD-rich variety.
Individuals that review this plant have reported mood-boosting properties and a reduction in pain with a fantastic 1:1 ratio of CBD:THC. It flowers in approximately 8 weeks and yields 400g/m², yielding even larger volumes with a longer vegetation period. An interesting characteristic is the nose of this particular strain. It is quite unique with a dominant sweet, fruity aroma, with subtle hints of onion and garlic.
CBD DIVINE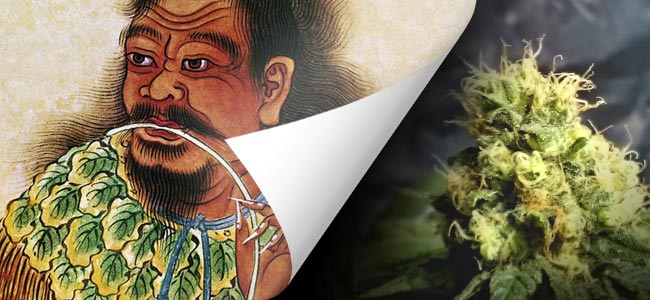 Currently one of the most in-demand strains that CBD Crew grows, CBD Divine has an interesting namesake. Named after Shen Nung, "The Divine Farmer", who is considered the father of Chinese medicine, he wrote some of the first recommendations for cannabis as a medicinal plant over 5000 years ago.
This particular plant is a 75/25 indica-dominant plant with THC:CBD ratios that run from approximately 1:1–1:2. CBD Divine has a quick flowering time of 6–8 weeks and yields 600g/m². As for the heavenly bouquet, this strain has a wide variety of flavours ranging from citrus to fruity berry. Many enjoy this flower for help with pain and insomnia. This cultivar is considered to be an easy-cropping plant that can be grown by cultivators of all experience levels.
WIN FREE GOODIES WITH EVERY NEW "SEEDBANK OF THE MONTH"!
Former Seedbanks Of The Month, like the one you are reading about now, deserve eternal attention from us here at Zamnesia! Read about past and present honorees, and continue to visit our blog for the honorees of the future. Each new month highlights yet another stellar seedbank, kicking off a new round of awesome promotions and surprise giftings pertaining to that specific brand. So go ahead: once you are done here, visit this month's new Seedbank Of The Month, and take advantage of goodie giveaways!
Written by: Zamnesia
Zamnesia has spent years honing its products, ranges, and knowledge of all things psychedelic. Driven by the spirit of Zammi, Zamnesia strives to bring you accurate, factual, and informative content.

Find out about our writers
---