Amnesia Haze (Zamnesia Seeds) feminized
4.5

5

1

(

70

)
Multiple Cannabis Cup winner and all round best seller Amnesia Haze, is a strain of high prestige. This predominantly sativa super strain is blessed with psychedelic powers that will captivate all of your senses (and body too). Her capacity for producing exceptionally high yields make her a prize catch for growers, regardless of her 12-13 weeks flowering period.
In stock
You will be notified as soon as the product returns to stock
More info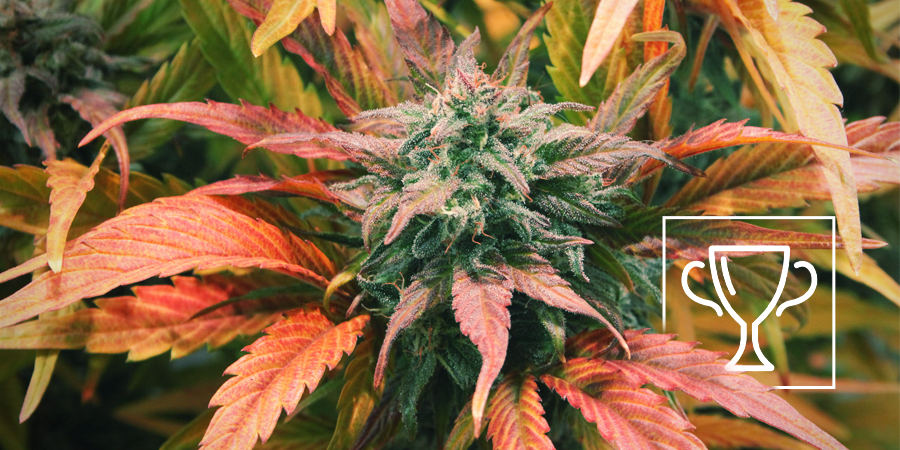 Zamnesia Seeds - Amnesia Haze: Multiple Cannabis Cup winner
Amnesia Haze may not be the fastest or the easiest strain to grow, but this does little to deter the many dedicated followers of this cannabis classic. The prized sativa-dominant hybrid rewards with world-class bud that delivers an incredible almost-psychedelic high and throws in  exceptional yields for good measure. You won't find too many cannabis strains where a little patience and some extra care in the grow room will pay off as much as with this highly reputed Haze.
History of Amnesia Haze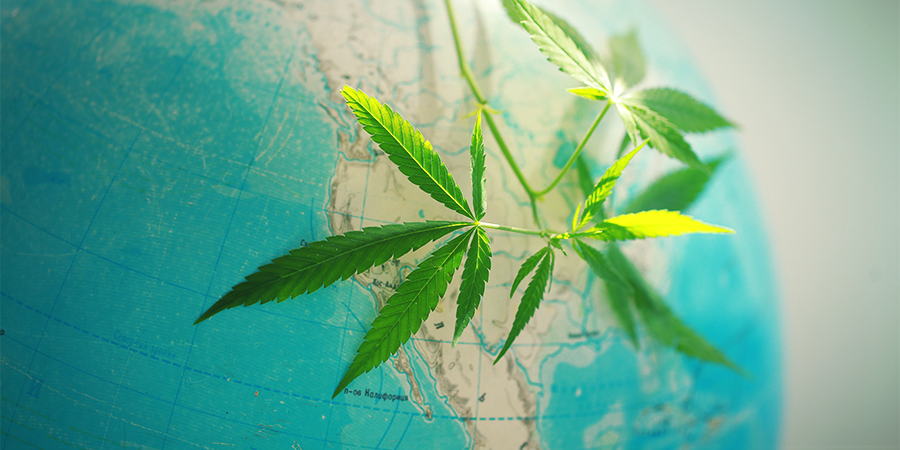 As is the case with most legendary old-school classics, the exact origins of Amnesia Haze are shrouded in mystery. Although several stories about the strain's beginnings have made the rounds, it's commonly thought that she has her roots on the West Coast in the US, where breeder David Paul Watson bred the original from Thai, Hawaiian, Jamaican, and Afghani landraces in the early 1990s.
Amnesia Haze: An Eclectic Mix of Cannabis Genetics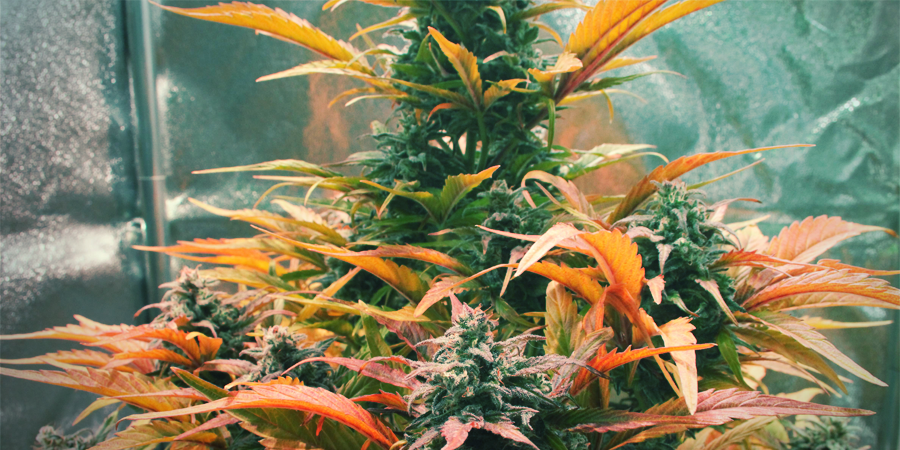 For some time, Amnesia Haze was hidden in relative obscurity and didn't gain much popularity. This was about to change when the genetics made their way to Amsterdam. There, several new hybrids were made; but it wasn't until an American expat and owner of a fertiliser company named Zwiep combined one of these strains with old-school Haze seeds that the sativa now known as Amnesia Haze was born.
At first, Amnesia Haze was only available as a clone, but as the strain became more and more popular, Zwiep teamed up with a seed bank in Spain to release feminized and regular seed versions of the strain. An eclectic mix of cannabis genetics can be found in Amnesia Haze: South Asian sativas blend with Haze, Thai, Hawaiian, Jamaican, and Cambodian landraces, all with the distinctive indica character of Afghan, to represent some of the best cannabis genetics from all around the world.
Difference Between Amnesia and Amnesia Haze
People are sometimes confused about the difference between Amnesia Haze and the original Amnesia strain. While both strains have some things in common, they have distinct genetic roots. These days, Amnesia is often a cross between Jack Herer, Skunk #1, and Cindy 99. Amnesia Haze, on the other hand, is made up of the aforementioned genetics, with most of them being landrace sativas. Amnesia is also more earthy in taste, while the Amnesia Haze strain emphasises citrus flavours. Ultimately, both plants are sativas, and they do indeed look quite similar at first glance.
Growing Amnesia Haze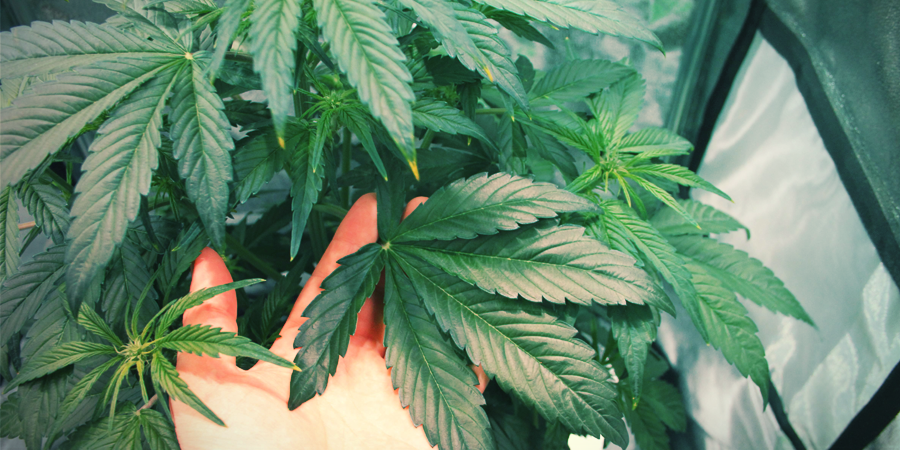 Amnesia Haze, not atypical for a top sativa (or Haze strains in general), takes her time with flowering. Growers will need to prepare for a lengthy flowering time of 12–13 weeks if they want to get the most out of the strain. Noteworthy to mention is that Amnesia Haze can be quite picky when it comes to her growing environment, particularly outdoors. For best results, one needs to provide the lady with what she really craves: plenty of sunlight and warm temperatures.
The best outdoor growing environment for Amnesia Haze is in a Mediterranean or Californian climate. There, where summers are long and hot, the strain can take all the flowering time it needs (often reaching harvest in late October or early November), with little risk of rain spoiling your harvest. This also means if you're growing in a northern climate, like in the UK or the Netherlands, you will have best results if you keep the strain indoors.
On the plus side, Amnesia Haze reaches a medium height in both indoor and outdoor environments. An indoor height of only 80–140cm makes the sativa still relatively manageable. If that's not sufficient, she also responds well to techniques such as low-stress training. Outdoors, the plant can get taller, reaching a height of 175–210cm.
Despite being picky in regards to temperatures, and also somewhat prone to pests, Amnesia Haze will reward with unreal yields if these factors are taken care of. In good conditions in a medium-sized tent, one can expect impressive yields in the range of 600–650g/m². Grown outdoors in the right climate, raking in 700g per plant from this sativa isn't unlikely.
Aroma and Taste of Amnesia Haze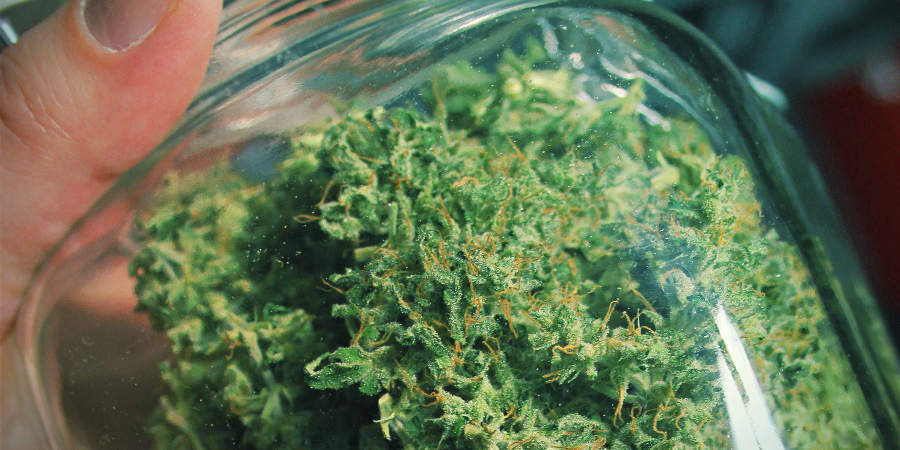 The buds of Amnesia Haze produce a wide variety of terpenes, which reflect the plant's diverse genetic roots. Break open some well-cured Amnesia Haze flowers, and she'll release an intense wave of floral, fruity, earthy, and citrus aromas that will make your mouth water. This combo of popular cannabis aromas isn't just top for smoking later in your bong, but also an excellent variety for making edibles.
The taste of the strain is no less exceptional. All her varied aromas come together to form an intense yet surprisingly smooth smoke that will rarely ever promote a cough. There are citrus touches with sweet hints here and there, all on top of a tasty earthy background, making for an awesome smoke experience that you won't soon forget—even if the name of the strain might suggest otherwise.
Amnesia Haze: Effects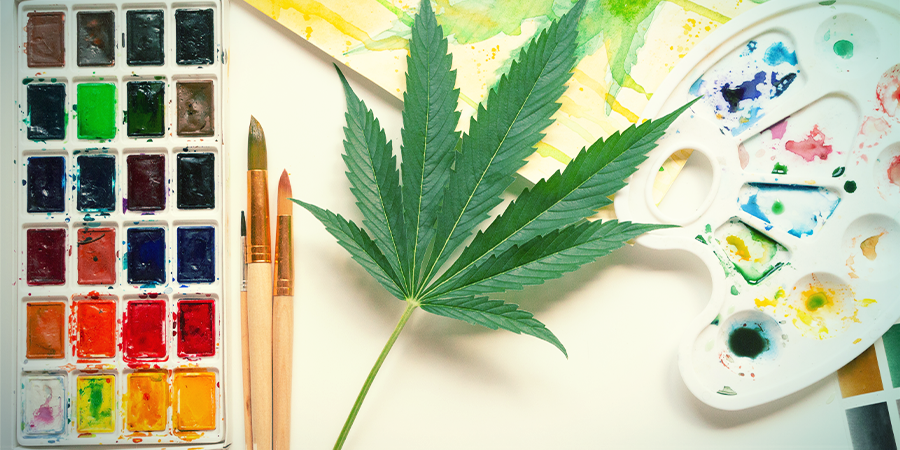 Containing 20% THC or more, Amnesia Haze is notorious for delivering incredibly powerful effects. Her potency is further enhanced by low CBD levels (<3%) that really concentrate the "buzz" in the head.
Cannabis aficionados who swear by Amnesia Haze as their favourite marijuana strain (and there are plenty!) say her effect is at times almost psychedelic, with a pronounced cerebral note that is euphoric and uplifting. For many, this makes Amnesia Haze one of the best daytime smokes to boost the mood.
In terms of the "Amnesia" part of her name, some say this might be due to her effect being so intense that one feels like they lost a few minutes as they snap back from dreaming, wondering how long they have been floating away…
Amnesia Haze is also reputed for greatly increasing one's focus and attention. For routine things like cleaning and other chores, she can put you right "into the zone", making mundane or boring tasks much more productive and enjoyable. This effect is also reported to be beneficial for studying and all kinds of creative projects.
Yet, the indica side of Amnesia Haze isn't entirely lost either. The 20–30% indica remaining in her genetics will accompany her energising buzz with a pleasant relaxation—just ideal for taking the edge off of your high. But no worries, the physical "stone" from Amnesia Haze won't knock you out or leave you on the couch, as can happen with other strains. Even fully blazed, you will still be able to function with a clear head, and can even socialise and have fun with your buddies—something that isn't always possible with some of the indica heavy-hitters out there.
That being said, given the potency of Amnesia Haze and her spectacular cerebral high, she is definitely not a strain for cannabis novices, particularly if one isn't used to very potent sativas. These folks would be advised to take it slow. But for sativa fans and all those for whom their cannabis can never be potent enough, Amnesia Haze has everything one could wish for.
Amnesia Haze: A Timeless Cannabis Favourite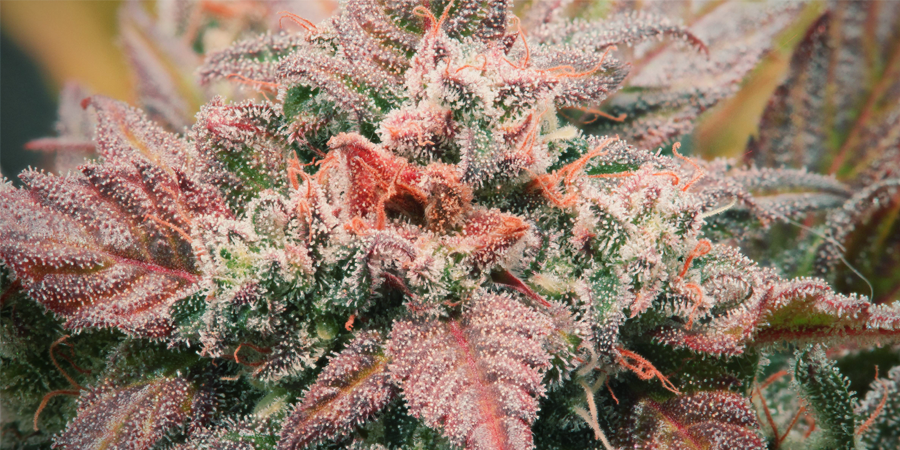 Amnesia Haze isn't a strain for the bloody beginner, both when it comes to growing her and smoking the final product. However, those looking for a bit of a challenge in the grow room no doubt will be justly rewarded by this cannabis cup winner. Upon finishing your first Amnesia Haze grow, you'll be hard-pressed not to look forward to the next one. Her product is really that good!
Amnesia Haze (Zamnesia Seeds) feminized data sheet

| | |
| --- | --- |
| Brand | Zamnesia Seeds |
| Genetics | 30% Indica / 70% Sativa |
| Parents | Amnesia Haze |
| Flowering Time | 12-13 weeks |
| THC | 21% |
| CBD | 3% |
| CBD:THC | 1 : 7 |
| Yield (Indoor) | 550-600 gr/m² |
| Yield (Outdoor) | 600-650 gr/plant |
| Height (Indoor) | Medium |
| Height (Outdoor) | Medium |
| Available as | Feminized seeds |
| Flowering Type | Photoperiod |
| Sex | Feminized |
*
Specified by breeder when grown under ideal circumstances
More information related to this product:
Reviews (70)
06/Dec/2022

Best Seeds
Ladys has start to groohoow!! Like everytime, thanks Zammi!! ;-)

24/Nov/2022

Top
Super leuke strain om te kweken , al is mijn feno gevoelig en veel nood aan magnesium maar voor de rest heel gemakkelijk en makkelijk te trainen of scroggen ik zit momenteel ik week 3,5 dus we hebben nog wel even ge gaan

10/Oct/2022

Bonne graine
Jusqu'ici tout va bien J'ai planté les graine a part un petit problème d'étirements vite réglé tous ce passe bien

27/Jul/2022

Perfektes Gesamtpaket
Bei dieser Pflanze wird man mit einer stattliche Ernte belohnt. Nicht von den 21% abschrecken lassen, der Effekt lässt deutlich mehr vermuten.. ;D

20/Jun/2022

Everyone loves this
Good for the whole family! Stronger than I thought it would be...

21/May/2022

Einfach Top! Kaufempfehlung!
100% Keimrate, einfach geiler Strain und mehr als Kaufempfehlung, ausprobieren und selbst überzeugen muss man hier nicht mehr schreiben! Auswahl, Qualität, Lieferung, Freebies und Kundenservice von Zamnesia ist wie immer der Hammer und einzigartig! Danke Zamnesia!

20/May/2022

amnesia haze
very fast very strong perfect

01/May/2022

Bonne qualité
Elles ont parfaitement éclos. Comme toujours la qualité est au rdv chez Zamnesia

09/Apr/2022

Einfach super
am17.03.2022 Samen in saaterde eingesetzt,prima gewachsen.Denn Babys geht es sehr gut.

01/Apr/2022

Wirklich eine schöne Pflanze
Auch hier war ich sehr zufrieden mit allem. Vielen Dank zamnesia.

You can't post a review because you are not logged as a customer

Log in / sign up
Restrictions
Please note that if your country is not on our general shipping list, we're unable to ship any item on our website to it. For more information check out the list here: Ordering & Shipping
Video (0)