Blog

5 min
Top 10 Haze Cannabis Strains
5 min
A majestic appearance, an energising high, and a distinct flavour—it's no surprise that Haze varieties are wildly popular among cannabis lovers. Here are the top 10 feminized and autoflowering Haze strains!
The first Haze strains were bred in the '60s in California, where the climate is optimal for these sun-loving sativas. Although they come with a long flowering phase, they are loved by cannabis aficionados for their energising, mood-lifting, and almost psychedelic effect. The flavour of Haze is also in a league of its own—distinctively spicy and accentuated with notes of sweet citrus and earth.
Looking for a great Haze to grow, but not sure where to start? Whether you're running a small indoor grow or planning to let your plants soar outdoors, we've got you covered with our list of the best feminized and autoflowering Haze strains to grow in 2022!
Feminized Haze Strains
Feminized Hazes love plenty of sun and can take a long time to flower. Some can also get very tall, which makes them better suited for outdoor environments with warm climates and long summers. But in the right conditions, you can also grow them indoors.
Super Silver Haze (Zamnesia Seeds)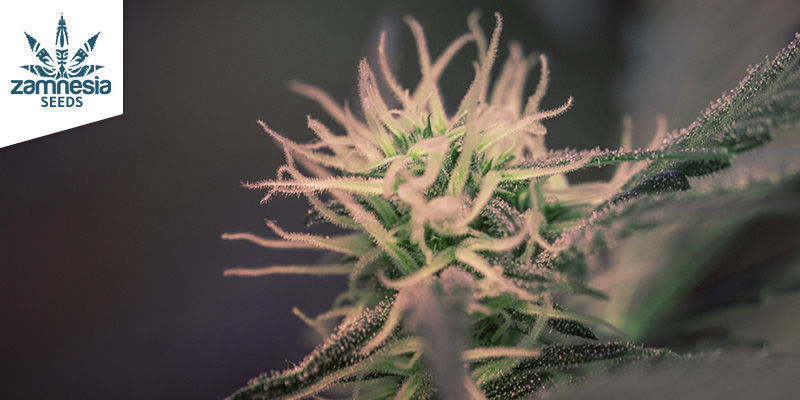 Super Silver Haze, aka SSH, is Zamnesia Seeds' top-quality cross of Haze, Skunk, and Northern Lights. This is an unusually resilient Haze that's even suitable for those with little growing experience. This 75% sativa can, however, reach a very tall height, but she will yield an impressive 550g/m² as a result. Indoors, her resinous buds are usually ready for the chop after around 8–10 weeks of bloom, which is remarkably short for a sativa. Grow her outdoors, and you can fill your bags in late October.
Super Silver Haze is renowned for her powerful heady high, which may even put the occasional seasoned smoker to the test. She delivers her uplifting effect alongside sweet and spicy flavour notes.
Liberty Haze (Barney's Farm)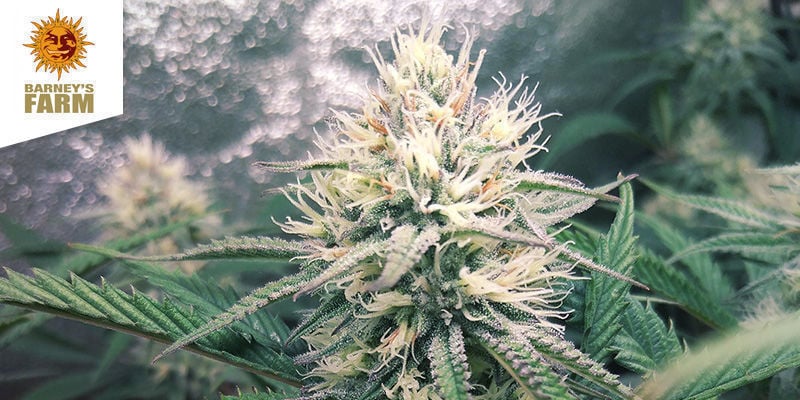 Liberty Haze by Barney's Farm is a cross between two legendary strains: the fast-flowering Chemdawg 91 and G13, which, according to cannabis lore, originated from a top secret CIA breeding scheme in the '60s and '70s. Grown indoors or out, Liberty Haze won't get taller than 1m, making her great for growers with spatial limitations. She also has a relatively short flowering time of 8–9 weeks, which culminates in a hefty yield of up to 600g/m² indoors.
Liberty Haze doesn't skimp when it comes to potency; smokers are in for quite an experience, thanks to 25% THC. She provides a very uplifting and energetic high that makes her a superb social smoke to share with others.
Purple Haze (White Label)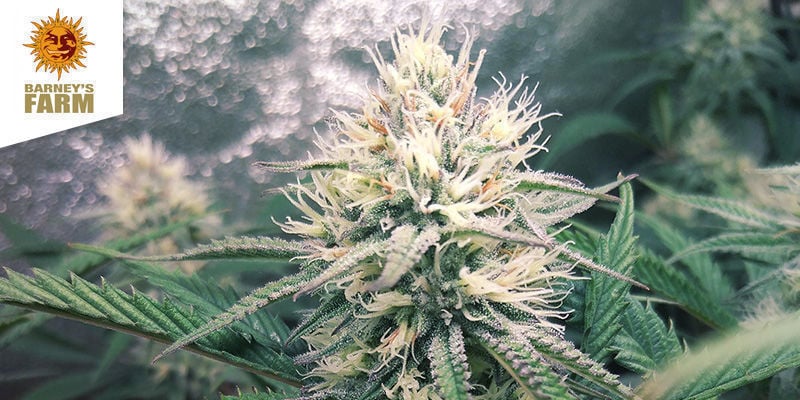 Purple Haze by White Label brings smokers the best of both worlds: the cerebral high of a Haze combined with the high resin content of a powerful indica. The indica genetics provide a further benefit for growers, as they keep the plant at a convenient height of 110–150cm. She flowers in a short 50–65 days, after which you can expect to harvest as much as 100g/plant. She may not be the highest-yielding plant, but the quality of her buds more than makes up for it.
Since Purple Haze is a very strong strain, you won't need much to feel her powerful effect. After a toke or two, you can enjoy an invigorating and uplifting mental buzz that will last a long time. With good resin production, she's also great for making hash.
Amnesia Haze (Royal Queen Seeds)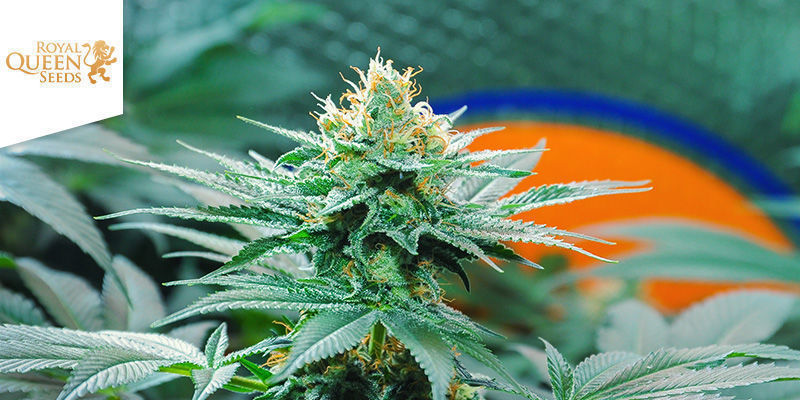 As one of the first Hazes in Europe, the breeders at Royal Queen Seeds have perfected Amnesia Haze. To this day, she is regarded as one of the best Hazes ever. She can yield as much as 600–650g/m² indoors and a whopping 650g/plant outdoors in optimal conditions. Just know that, like most Hazes, she likes plenty of sunlight and does best in a warm climate, where the plant can reach as tall as 2m.
Smoke Amnesia Haze, and thanks to 22% THC, you will be soaring through the clouds. A few tokes is enough to enjoy a powerful and trippy head high that will last a few hours. She accompanies her cerebral effect with fruity aromas blended with spicy Haze.
Autoflowering Haze Strains
Autoflowers don't require a change in light cycle to initiate flowering. They produce buds no matter what after a few weeks of vegetative growth. They also grow super-fast and stay at convenient heights, making them ideal for indoor cultivation.
Critical Neville Haze Auto (Delicious Seeds)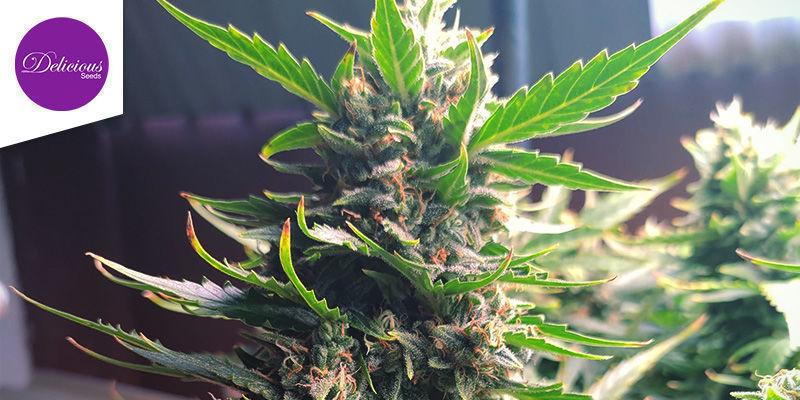 Critical Neville Haze Auto by Delicious Seeds is an almost pure sativa (90%) that shines with enormous potency and an intense flavour. Bred from Il Diavolo Auto x Neville Haze Auto, she delivers top-shelf flowers. The strain requires a bit more attention than some other autoflowering varieties, but she is not difficult to grow per se. If conditions are optimal, up to 600g/m² of fine bud will reward the patient grower after 60 days from germination.
Critical Neville Haze Auto is a very potent Haze with a THC content of 21%. This equates to a high that hits like a truck. She delivers an intense cerebral effect with almost no physical high, making her a great daytime strain. For less experienced smokers, however, the strain's powerful effects may be a bit too intense. She blends spicy Haze aromas with hints of wood and coffee on a background of floral notes.
Amnesia Haze Automatic (Zamnesia Seeds)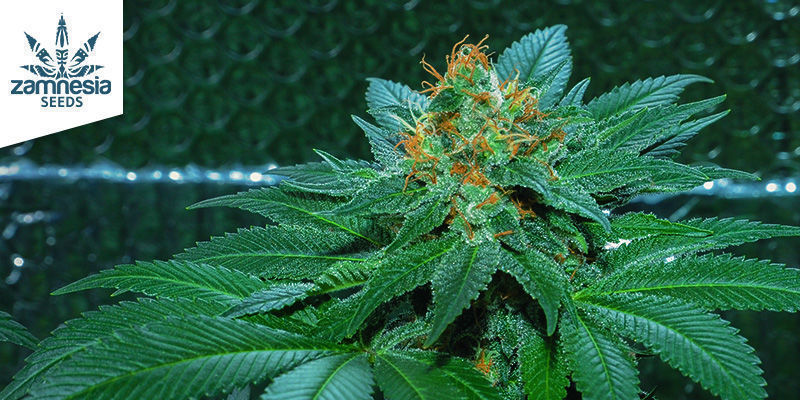 Amnesia Haze Automatic by Zamnesia does away with the drawbacks of photoperiod Hazes, such as long flowering times and the need for constant maintenance. Just plant your seeds, and you can harvest up to 500g/m² of top-shelf Haze in as little as 10 weeks from germination. Better yet, the final result comes very close to the original, without compromising on flavour or potency!
Amnesia Haze Automatic produces a smooth smoke with a spicy-sweet aroma. Like her photoperiod sister, she generates a powerful cerebral high that lifts the spirits and puts you in a happy mood. Newbies, however, will want to take it slow when smoking, as the strain is quite potent with 18% THC.
Ultra Lemon Haze Autoflowering (Auto Seeds)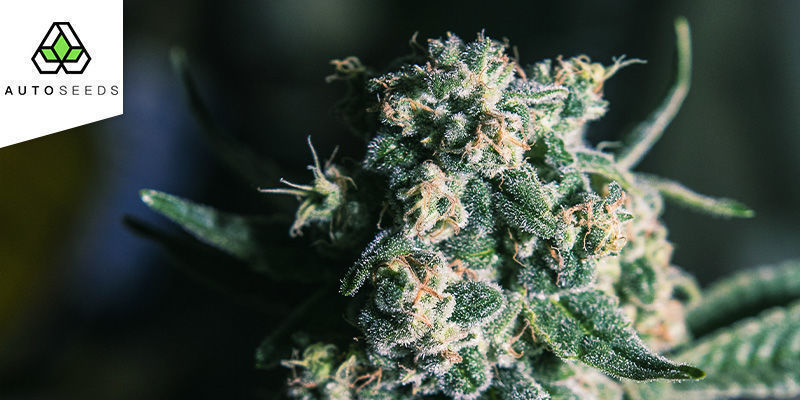 Ultra Lemon Haze by Auto Seeds is a tall, super-potent, and productive Haze plant. This cross between Lemon Haze, Sour Diesel, and Auto #1 definitely isn't the fastest strain out there—you should allow her a lazy 100 days to mature her buds. On the plus side, the strain won't get taller than 1m, which makes it very easy to control.
Ultra Lemon Haze delivers an uplifting and euphoric buzz in a complex smoke that connoisseurs will love. The taste is characterised by notes of lemon and pink grapefruit alongside the classic fuel-like undertones of Sour Diesel.
Ultra Lemon Haze (Auto Seeds) feminized
Parents: Lemon Haze x Sour Diesel x Auto 1
Genetics: Ruderalis/Indica/Sativa
Flowering Time: 12-13 weeks from seed to harvest
THC: 21%
CBD: 0-1%
Flowering Type: Autoflowering
Giant White Haze (Zamnesia Seeds)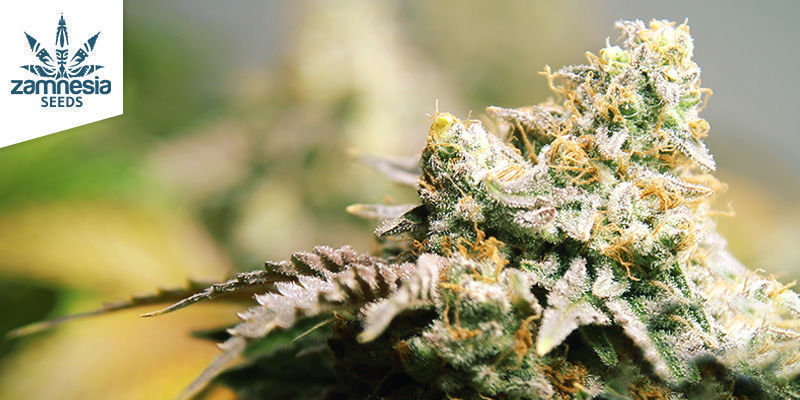 Giant White Haze is a sativa-dominant cultivar that lives up to her hazy credentials. Perfect for a sunny spot outside or under high-powered lights in a generous grow room, she has the tendency to be a little on the tall side, reaching heights of anywhere between 2–3m. Flowering over 9–10 weeks, she takes very little time to flourish and mature for a Haze, delivering 550–600g/m² of delicious sativa flowers indoors.
Giant White Haze has some pretty high levels of THC, hitting around 20%, making for an impressive, potent punch. This strain is also simply teeming with smooth, earthy flavours, featuring hints of spice and pine that are perfect for a relaxing smoke or vape at any time of day.
Royal Haze Automatic (Royal Queen Seeds)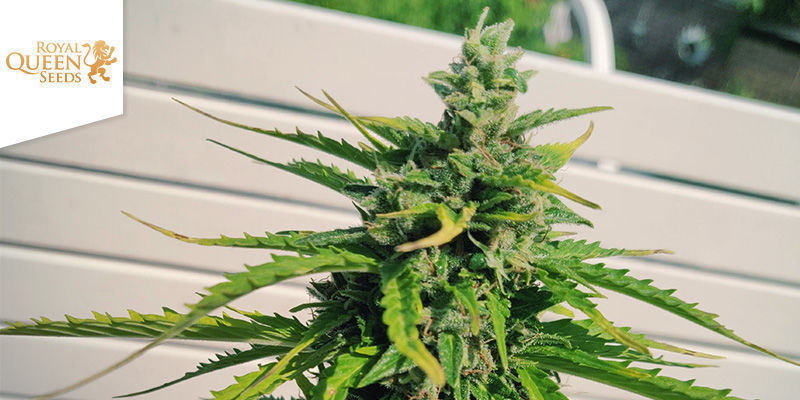 Royal Haze Automatic by Royal Queen Seeds is a mix between the famed Amnesia Haze and Skunk. Out comes an autoflowering hybrid that follows in the footsteps of the well-known Amsterdam Haze, but is easier to grow. Indoors, the plant will barely reach 1m, so she can fit practically anywhere. In a short 12 weeks from seed, she will deliver up to 180g/plant in optimal outdoor conditions.
Royal Haze Automatic boasts 20% THC, delivering quite a punch when you smoke her. She produces an uplifting sativa high with an energetic touch. Her flavour, which mixes spicy and citrus tones with subtle skunkyness, won't disappoint either.
Haze Berry Automatic (Royal Queen Seeds)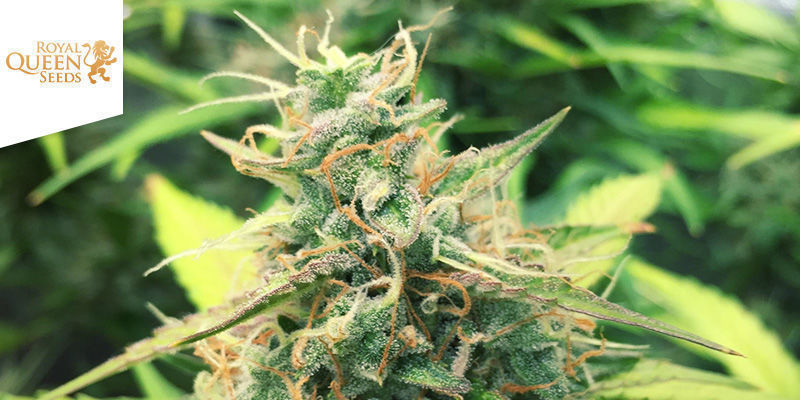 Based on two hard-hitting and flavourful strains, Haze Berry x Blueberry Auto, it should already be obvious that Haze Berry Auto will be impressive. She's an autoflowering strain that takes just a matter of 8-9 weeks from seed to harvest. So she won't keep you waiting and can provide up to 400g/m² of delicious buds to indulge in.
Haze Berry Auto has a modest THC level of around 12%, but it's her hybrid genetics that she relies on for potent and varied effects. She offers up blissful relaxation after uplifting and euphoric moments. Couple this with sweet berry aromas and flavours, and it's clear you're onto a winner with Haze Berry Auto.
The dark world of Haze strains
Did you find a favourite Haze strain to grow this season? If you're still on the fence, don't fret! At Zamnesia, you can find a plethora of great cannabis strains, including many more Haze varieties. You can also find other great feminized and autoflowering cannabis seeds, as well CBD-rich strains!