Supa Gro Kit 100% 'McKennaii'
4.5

5

1

(

494

)
Psilocybe Cubensis McKennaii is said to be an even stronger strain than the popular and famous (and hard to cultivate) Hawaiian (Copelandia cyanescens). It definitely is for the more experienced, visually interested psychonauts due its very philosophical trip with a strong visual component. This grow kit contains a 100% colonized 1200ml cake.
In stock
You will be notified as soon as the product returns to stock
Product accessories:
Tweezers
More info
Supa Gro Kit 100% 'McKennaii': Allegedly even stronger than the Hawaiian
Psilocybe Cubensis McKennaii is allegedly an even stronger variety than the famous and popular (and hard to grow) Hawaiian (Copelandia cyanescens). This strain is obviously for the more experienced psychonauts as it provides a very philosophical voyage with a strong optical component. These grow kits contain 1200ml of fully colonized substrate, ready to grow - this is a 100% package! All you need a little patience. Godfather of this strain is the American writer, teacher, researcher and psychonaut Terence McKenna.
Supa Gro magic mushroom grow kits are grown by mycological experts and contain extremely healthy mycelium.
Scope of delivery
1200ml cultivation box
Grow bag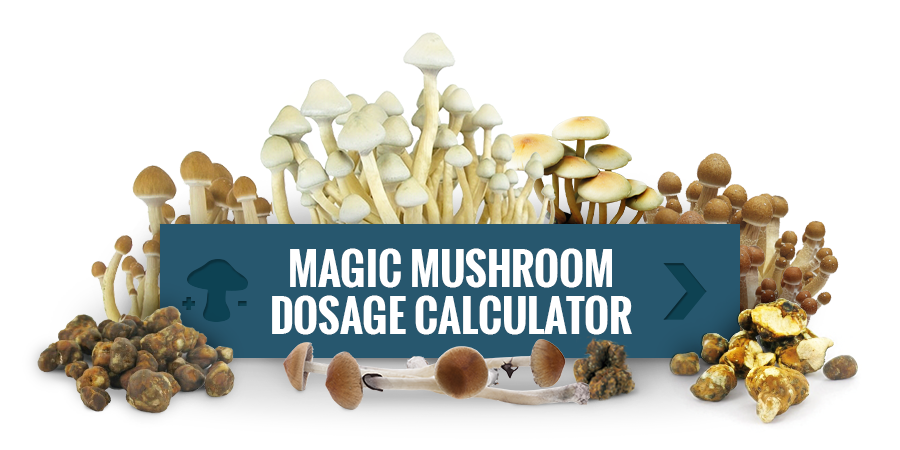 Supa Gro Kit 100% 'McKennaii' data sheet

| | |
| --- | --- |
| Volume | 1200ML |
| Brand | Supa Gro |
| Strain | McKennaii |
More information related to this product:
Reviews (494)
17/Apr/2021

Défectueuse
Je n'ai pu effectuer aucune récolte étant donné que rien n'a poussé. J'ai pourtant respecté à la lettre le manuel. De la « moisissure » blanche s'est développé légèrement la première semaine puis après cela, la box a totalement arrêté d'évoluer. Résultat, depuis 3semaine elle est au même stade c'est à dire : RIEN. Je ne recommande pas du tout cette box SUPA GROS.

10/Apr/2021

Soweit sehr gute Qualität
Wunderschönes Mycel, einfach göttlich. Das schwierige ist die extrem dicken Kuchen mit Wasser zu füllen da kaum Platz ist, desweiteren sind Löcher im Beutel. Aber werde ich schon irgendwie hinkriegen :)

23/Mar/2021

Super service commercial
Suite à un souci avec autre kit, un nouveau m'a été envoyé, un grand merci à toute l'équipe pour sa super réactivité et sa sympathie. Le nouveau kit marche bien, plein de pins sont apparus, première récolte à venir.

20/Mar/2021

Service client incroyable
Mon premier kit ne marchait pas alors ils ont decider de m'en renvoyer un, service client très réactif et essais vraiment de donner la meilleure experience possible.

14/Mar/2021

This kit grew blobs
Supa gro make good kits with big yields but this one always grew blobs instead of shrooms. Im not shure why.

05/Mar/2021

Not fun, but sad
I did everything I was told to do! Kept the kit in the box, misted it every day, near sunlight, warm conditions... nothing! It's only been 4 weeks, but the substrate has literally made no progress. And I was so excited to try the McKenna's too, because they claim to be the best variety. I'll give it one more week before I contact customer support about this problem.

28/Feb/2021

Très déçu
Après avoir essayé les Mc Kennai, les Golden teatcher et les Mexican "normaux", j'ai essayé les Supa Gro : Grosse déception, rien n'a poussé, alors que mes conditions de pousse n'ont pas changé. Puis ça a fini par moisir : 150 € fichu à la poubelle ...

24/Feb/2021

Très déçu
Jai recu 2 supa gro kit et aucun d'entre eux n'ont fonctionné, c'est la 1ere fois que cela m'arrive dc je déconseille fortement

17/Feb/2021

Blob mutation
I had good experience with supa gro kits, but I got blob mutation instead of normal shrooms last time . These are potent, but yields are small and it take too long to grow. Zamnesia support was answering fast and offered me new kit.

17/Feb/2021

Leider kontaminiert gewesen!
Habe mich sehr gefreut auf die Mc Kennaii aber leider nach 4 Wochen nur Myzel Klumpen entstanden und bei 2 Versuch das gleich nach 1 Woche. Bin aber sehr zufrieden mit dem Support, haben mir als Ersatz eine weiter Box zu geschickt (auf Wunsch auch Golden Teacher) jetzt abwarten mit den hatte ich bisher gute Erfahrungen gemacht.

You cannot post a review because you have not purchased this product
Oliver
2020-08-08 11:59:16
Hi there, once the mushrooms start growing should I keep vaporising the bag or just let it be? Thanks.
administrator
Hi Oliver, Thanks for your questions! Once you can see the heads popping up you should stop spraying :) Let us know if you have any more questions. Kind regards, Zamnesia
Norberto L.
2013-10-30 12:22:46
When I put the kit in the bag, how much water should I spray every day with "100% Mycelium kit Mckennaii"?
administrator
It's best to spray 2 to 3 times a day. Don't spray much. One squeeze of your sprayer should be enough. We have made a great instruction video and put it on Youtube. This could also may well be of help: http://www.youtube.com/watch?v=APyqMWAHpzM
simon
2013-04-06 17:46:44
Hello Do you mean to put the water only in the bag and no water in the box? I have some doubts, because normaly you have to put water in the box. Thanks for an answer
administrator
All our 100% Mycelium kits come with a customized manual. To gain the best results, check out our Online Instructions for these kits, here: https://www.zamnesia.com/content/216-instructions-100-mycelium-kit-supa-gro
Ryan Segal
2013-03-15 16:19:38
So, no casing? Does it need to be 'birthed' and placed in a homemade habitat, or will it grow in the bag the same as the other growkits?
administrator
These kits work in a similar fashion. The kit comes with its own bag, but the contents of the box need not be submerged prior to growing. Complete instructions will be provided of course.
Ask a question
Restrictions
Please note that if your country is not on our general shipping list, we're unable to ship any item on our website to it. For more information check out the list here: Ordering & Shipping
Video (2)
Video: How To Prepare The Supa Gro 100% Mushroom Gro Kit

We show you how to use the Supa Gro 100% magic mushroom kit. This mind friendly cake containing pure mycelium from Supa Gro 100% will provide you with multiple flushes of strapping healthy cubensis mushrooms. With up to six flushes per kit and 600-900 grams per flush, this no sweat kit can't be beaten. Requiring nothing more than clean or gloved hands, the occasional squirt of water and a snug place to grow. This fun fungus is as easy as one two three.