Supa Gro Kit 100% 'McKennaii'
4

5

1

(

619

)
Psilocybe Cubensis McKennaii is said to be an even stronger strain than the popular and famous (and hard to cultivate) Hawaiian (Copelandia cyanescens). It definitely is for the more experienced, visually interested psychonauts due its very philosophical trip with a strong visual component. This grow kit contains a 100% colonized 1200ml cake.
In stock
You will be notified as soon as the product returns to stock
Product accessories: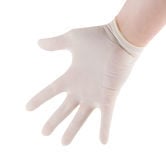 Latex Gloves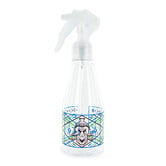 Zamnesia Misting Bottle
More info
Supa Gro Kit 100% 'McKennaii': Allegedly even stronger than the Hawaiian
Psilocybe Cubensis McKennaii is allegedly an even stronger variety than the famous and popular (and hard to grow) Hawaiian (Copelandia cyanescens). This strain is obviously for the more experienced psychonauts as it provides a very philosophical voyage with a strong optical component. These grow kits contain 1200ml of fully colonized substrate, ready to grow - this is a 100% package! All you need a little patience. Godfather of this strain is the American writer, teacher, researcher and psychonaut Terence McKenna.
Supa Gro magic mushroom grow kits are grown by mycological experts and contain extremely healthy mycelium.
Scope of delivery
1200ml cultivation box
Grow bag
Supa Gro Kit 100% 'McKennaii' data sheet

| | |
| --- | --- |
| Volume | 1200ML |
| Brand | Supa Gro |
| Strain | McKennaii |
More information related to this product:
Reviews (619)
22/Nov/2022

No succes….
No flush at all…. I also bought the B+ growkit and treated both the same and only the B+ kit is producing….

21/Nov/2022


Nach 5 Tagen den ersten Guppi, ihr müsst sauber arbeiten!!!Gute Qualität .

20/Nov/2022

Impossible de faire pousser ces champignons.
Ces ma troisième fois pour la culture et là ça fonctionne pas. J'ai essayé de contacter le service. Mais impossible d'envoyer un message. Je suis très déçu car depuis 2016 je n'ai jamais eu de soucis avec les produits.

17/Nov/2022

Is not working
I can see progress, but very very slow, it has been 2 months and still nothing, I'm still waiting…

15/Nov/2022

super easy
war mein 2tes set und nach 8 tagen kamen die ersten pins und erster flush ergab 140g frisch. mal gucken was der 2te flush bringt :)

01/Nov/2022

Ich weiss leider nicht was los ist
Hallo zusammen, auch das Mc Kinney Kid tut nichts, es kommen auch keine pins, früher hats immer geklappt! Ich mache alles genau nach anweisung, habe desinfiziert und absolut sauber gearbeitet, so wie bei allen kids vorher, der einzige Unterschied ist das man die supergrowkids ja nicht einweicht. Ich habe gelüftet in dem Raum steht nichts anderes und die temperatur bleibt Konstant(19-22Grad)! Ich will nicht unterstellen das eure Kids alle schlecht sind, aber ich denke halt auch das ich alles korrekt gemacht habe xD Tut mir echt leid, aber ich denke nicht das da noch was passiert. Habt ihr sonst keine reclamation? Mache ich irgendetwas falsch? Was soll ich tun? GLG Björn wener

28/Oct/2022

Great first flush
Mc kennaii and B+ arrived, put straight into fruiting as instructed. Had fantastic first flush of both , b+ a bit longer. But what a beautiful sight they were and dried around 18gs each. Second flush, very little from both.. Maybe because the shrooms were so big on the first, when picking, may have uprooted to deep. Supa happy with first flush , still worth it and they're very easy and convenient to do. Also I previously had problems with banking and details but was swiftly corrected by the team. Many thanks

27/Oct/2022

Aucune pousse!
Bonjour, je vais faire une réclamation. Bac acheté le 17/08. Nous sommes le 27/10, aucune moisissure, suivi scrupuleux des consignes d'arrosage. Le mycelium s'est à peine développé. Très déçue! D'autant plus que ça confirme les commentaires précédents :( Autant rester aux truffes qui ne m'ont jamais déçues depuis 1 an…..

27/Oct/2022

Very impressive
Easy to handle and kick to produce a rather impressive amount of shrooms

21/Oct/2022

waste of money,.
25 days and nothing grows, I wait until it rots to be sure.

You can't post a review because you are not logged as a customer

Log in / sign up
Oliver
2020-08-08 11:59:16
Hi there, once the mushrooms start growing should I keep vaporising the bag or just let it be? Thanks.
administrator
Hi Oliver, Thanks for your questions! Once you can see the heads popping up you should stop spraying :) Let us know if you have any more questions. Kind regards, Zamnesia
Norberto L.
2013-10-30 12:22:46
When I put the kit in the bag, how much water should I spray every day with "100% Mycelium kit Mckennaii"?
administrator
It's best to spray 2 to 3 times a day. Don't spray much. One squeeze of your sprayer should be enough. We have made a great instruction video and put it on Youtube. This could also may well be of help: http://www.youtube.com/watch?v=APyqMWAHpzM
simon
2013-04-06 17:46:44
Hello Do you mean to put the water only in the bag and no water in the box? I have some doubts, because normaly you have to put water in the box. Thanks for an answer
administrator
All our 100% Mycelium kits come with a customized manual. To gain the best results, check out our Online Instructions for these kits, here: https://www.zamnesia.com/content/216-instructions-100-mycelium-kit-supa-gro
Ryan Segal
2013-03-15 16:19:38
So, no casing? Does it need to be 'birthed' and placed in a homemade habitat, or will it grow in the bag the same as the other growkits?
administrator
These kits work in a similar fashion. The kit comes with its own bag, but the contents of the box need not be submerged prior to growing. Complete instructions will be provided of course.
Ask a question
Restrictions
Please note that if your country is not on our general shipping list, we're unable to ship any item on our website to it. For more information check out the list here: Ordering & Shipping
Video (0)