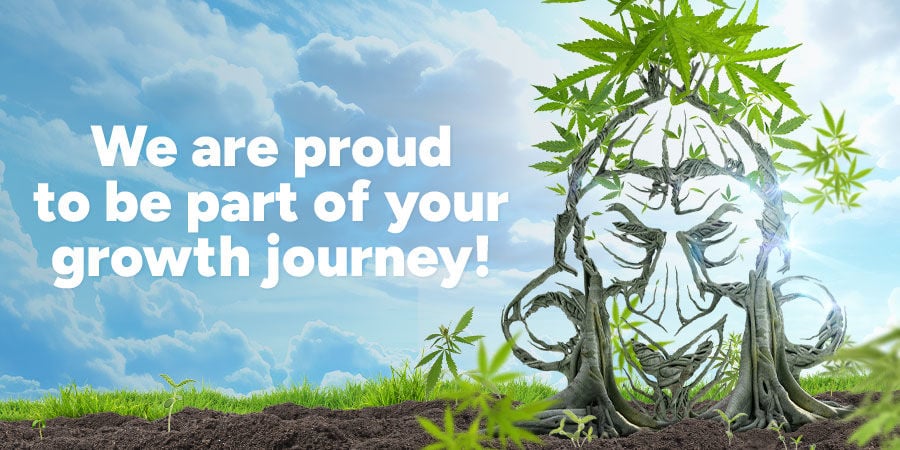 Be a part of Zamnesia's journey and win big with our scratch cards. Here, you have the potential to score some super prizes that are sure to put a smile on your face!
Zamnesia Scratch Cards — Win Big Today!
Are you feeling lucky? Is fortune on your side? Well, you're in the right place. Try your luck with Zamnesia scratch cards, where you have the potential to win big prizes! Simply scratch off the back of the card to unveil your code.
Then, all you need to do is apply it to your next order. It really doesn't get simpler than that. So, if you're looking to sample some different strains bursting with great flavours, aromas, and effects that are sure to impress, join forces with Zamnesia and win big today!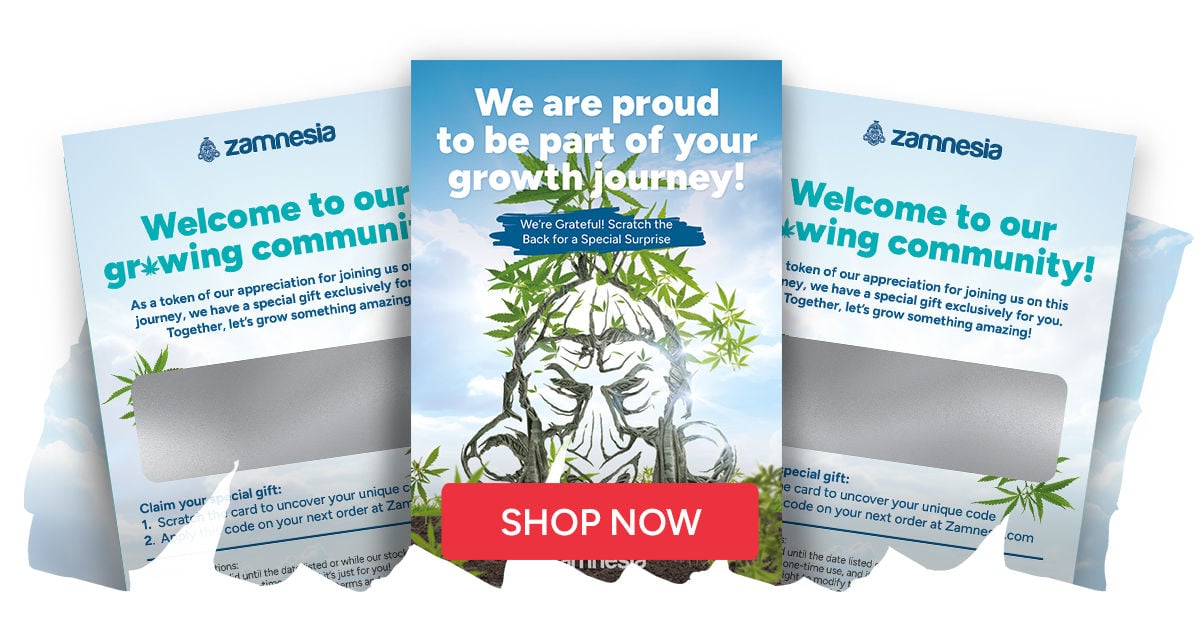 Ready to test your luck? Feeling that fortune might just be on your side? Well, look no further because Zamnesia scratch cards are here to add a dose of excitement to your day! Get ready to scratch and unveil the potential for some awesome prizes.
And the best part? Redeeming your code and claiming your prize is a piece of cake. No complications, just pure fun. So, if you're on the hunt for new strains that offer amazing flavors, aromas, and effects that'll blow you away, why wait? Join forces with Zamnesia and start winning big today. Good luck out there!
Terms & Conditions
The scratch card entitles you to a free product that you can redeem with your next order. Use the voucher codes at the checkout page to redeem your gift.
The codes are redeemable until the expiration date on the scratch card.
Gifts cannot be substituted for any other item, cash or credit.
All seed-related gifts are supplied by the Zamnesia Seeds seed bank unless otherwise mentioned.
The voucher codes from this promotion cannot be used in combination with other vouchers.
To redeem your gift, the minimum order value must be at least $30 (excluding shipping cost).
This promotion only lasts until we run out of stock.
The scratch card code is unique and will only work once on the linked account.
We are unable to ship your prize if your order value does not meet the required amount specified for your country.
If you win a prize and it cannot be added to your shopping cart, please contact us.
Zamnesia may change, add, suspend, cancel, remove, or otherwise modify the promotion at any time without prior notice.