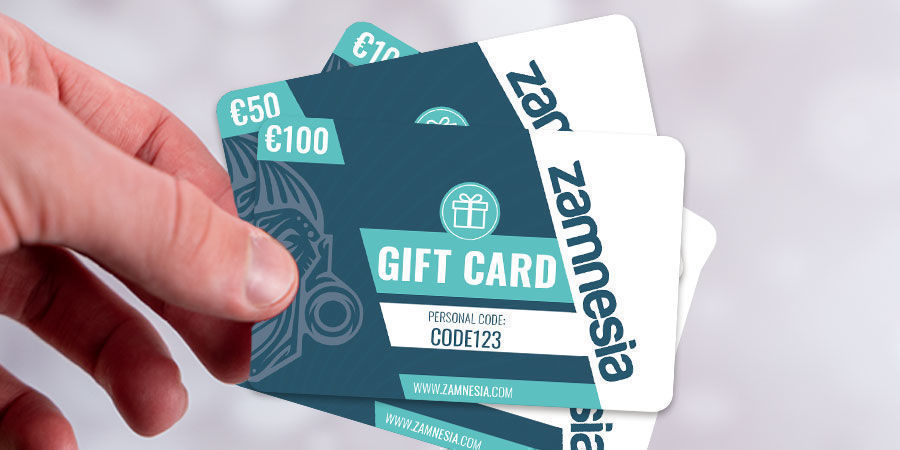 At Zamnesia, we love putting smiles on faces! And what better way to make a customer smile than with a discount? Whether you have a Zamnesia discount voucher or a gift card, find out how to use it to save on your next Zamnesia order!
Using Zamnesia voucher codes and gift cards couldn't be simpler. Scroll down to learn how to use them to save on your next purchase.
Where Do I Enter My Voucher Code?
In order to get the corresponding discount from a Zamnesia voucher, you'll need to enter the voucher code in your shopping cart before checkout. Once you're done shopping, click on the small cart icon in the top right corner of your screen and select "Go To Shopping Cart". On the following page, look for the blue box titled "Voucher Code" directly underneath your order overview. If you're placing a large order, you might need to scroll down to find it!
Troubleshooting "voucher Name Invalid" Errors
If a red error message pops up after entering your voucher code stating that your voucher is invalid, do the following:
Make sure you entered the code exactly as you received it (i.e. without spaces).
Check the voucher's expiration date. You'll find this in the original email in which you received your voucher code.
Ensure you're not trying to couple the voucher with any other offers or discounts. Only 1 voucher code can be used per order.
Check that the voucher is valid in your country. You'll find this info in the original email in which you received the code.
Contact our customer support team if you've checked all the above and are still having issues. We'll gladly help you figure out why the code isn't working.
Note: Voucher codes can only be used on new orders. They are not valid to settle unpaid invoices on existing orders.
How To Use A Zamnesia Gift Card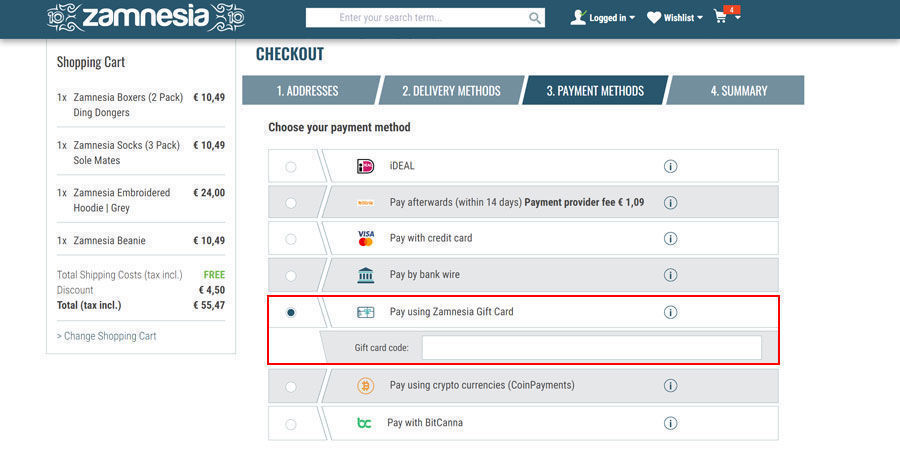 Zamnesia gift cards can be used to pay for any new order at any Zamnesia webshop. Gift cards are readily available from our website, and come in €10, €25, €50, and €100 denominations. After purchasing your gift card, you'll receive an email with a printable PDF version of the card; ideal if you want to give the card to somebody as a gift.
Zamnesia gift cards can be selected as a payment method during the checkout process. Simply select "pay using Zamnesia Gift Card", enter the gift card code, and follow the instructions to finish checking out.
There you have it! Using Zamnesia voucher codes and gift cards is super simple. So, what are you waiting for? Get shopping, and save!