A special payment method for our UK Customers who don't want to pay for any big bank fees.
How to pay with Global Web Pay:
1. Place your order at our website and select 'Global Web Pay'as your payment method. Make sure to note the total amount of your order as well as your order number.
2. Go to: www.globalwebpay.com
3. Make sure you create an account at Global Web Pay. After this you follow these nine simple steps:
---
1.
---
2.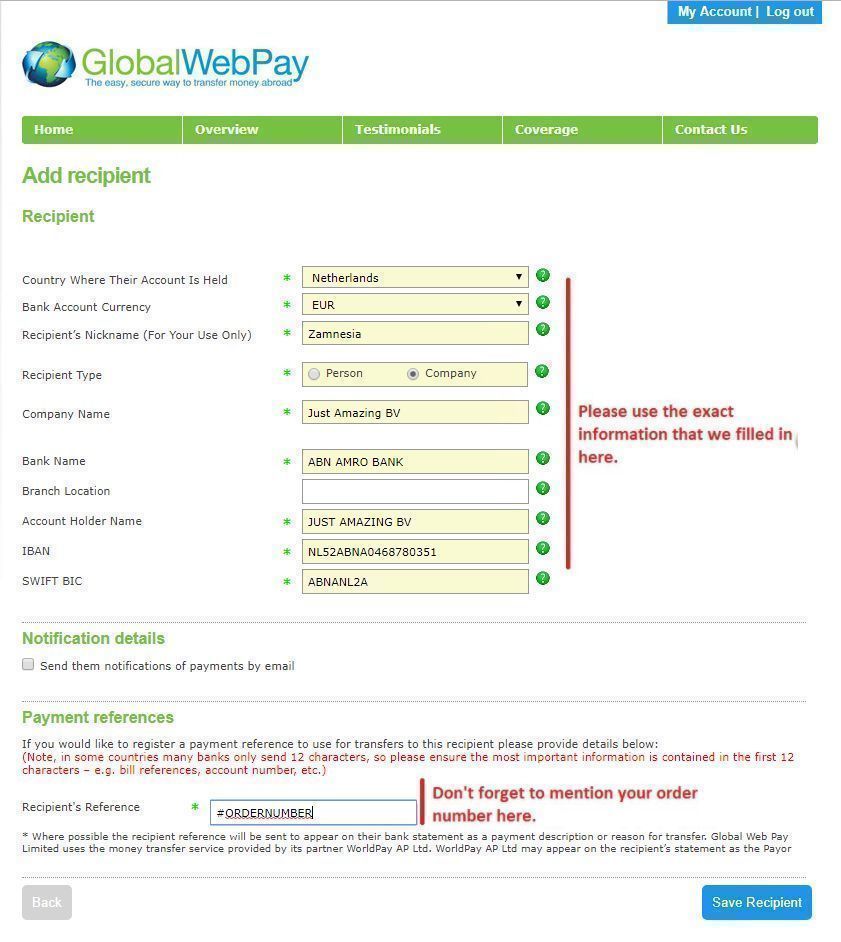 ---
3.
---
4.
---
5.
---
6. 
---
7.
---
8.
---
9.
Payments from GlobalWebPay are usually processed by WorldPay. 
Once again, please don't forget to mention your order number in the payment reference!