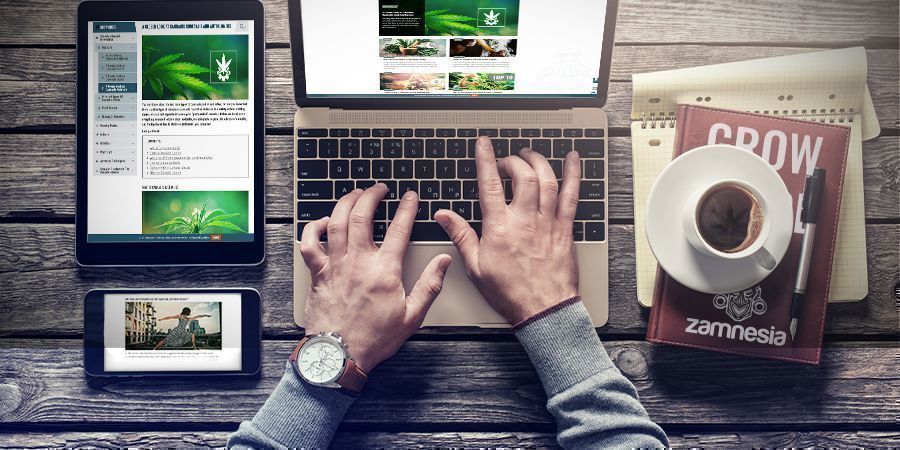 Coming from an array of backgrounds, the writers of Zamnesia bring an eclectic mix of insights and experiences from the world of cannabis, and drug culture in general, to our website. They dedicate their time to exploring the hidden depths of psychedelics and the intricacies of all things cannabis, producing informative and entertaining articles from it all.
Everything you see here on the Zamnesia website - from the blogs and guides to the information pages and product descriptions - was created by these guys.
Luke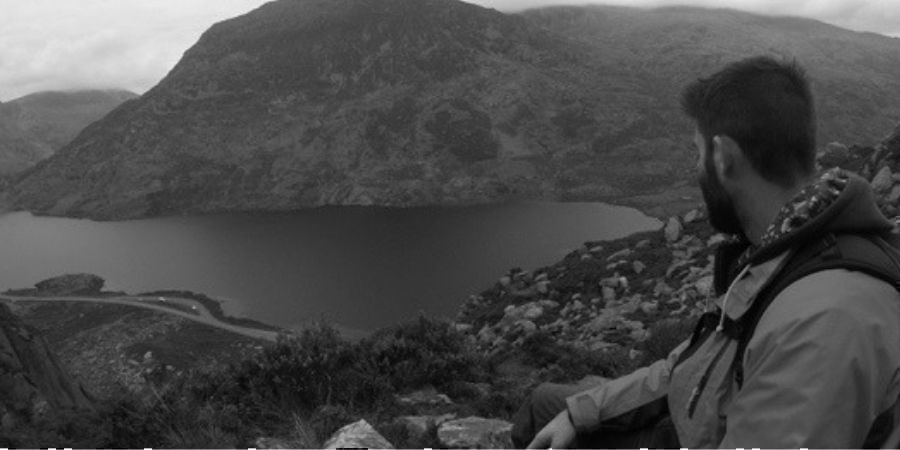 Luke is a full-time staff writer for Zamnesia whose love of natural herbs and psychedelics has never faded. Growing up in the South of England, a fascination with outdoor living would cause Luke to venture deep into the heart of a local forest. It's where he spent much of his childhood, building forts, dissecting mysterious mushrooms, and trying to master the ancient art of fire-starting (safely of course).
Fast forward a decade, and the woodland would be traded for skate parks, multistory car parks, and just about any set of stairs that could be jumped, up or down. The desire to learn more about cannabis seemed like a natural extension of skate culture. For him, skateboarding until the early hours of the morning was seen as a rebellious act, as was smoking marijuana. The two went hand in hand, not because they were disobedient, but because society had made it seem that way. You see, the UK is particularly renowned for its stubbornness when faced with a difference of opinion.
Unaware of the vast amount of information that could be used to educate his decisions on drug use, it's safe to say the first few joints he smoked were very questionable! Slowly but surely, through rumour, word of mouth, and the beginnings of social media, he began to see that there was more to drugs than "don't ever touch them". The suppression of this information, both in media and throughout society, began to frustrate Luke hugely.
Faced with few alternatives at the time, the influence of modern society convinced Luke that the pursuit of a shirt and tie job was the way to move forward in life. More years would pass, and the hustle and bustle of retail management kept his mind subdued and his body incredibly tired. However, what they don't tell you growing up is doing something because you're told to, not because you want to, doesn't bring happiness or fulfillment. Faced with the prospect of a future of forever being a slave to a shirt and tie, Luke turned to a creative outlet—writing. The subject matter was the once demonised plant, cannabis.
Although only part-time to begin with, freelance writing was liberating. Being able to work when you wanted, and how much you wanted, is no small victory for a man that had been subjected to 12-hour days, 6 days a week with little reward. Just as he had suspected all that time ago, there was more to cannabis—much more. Faced with the prospect that there were many different qualities to marijuana (mind-blowing after his previous experiences), medicinal applications, hugely varied growing techniques, and whole industries devoted to its cultivation, the spark for change hadn't just been lit; it had been set ablaze.
Cue another time skip, and most people would barely recognise the shirt and tie Luke from the one working for Zamnesia today. His mind has been filled with global changes to cannabis legislation, methods for safe psychedelics, organic growing, concentrates, CBD, and the endocannabinoid system, to name but a few topics. If he had only known how versatile cannabis could be, more than a decade of his life could have been put to better use.
Luke's desire to write, no matter the topic, is spurred on by a goal to prevent others from making the same mistake. Whether it is cannabis, cryptocurrency, or the lifestyle changes needed to live a healthier life, the information is out there for you to discover. Luke's mission is to decipher the science and present it in a way that is clear, concise, and enjoyable to read.
Luke's professional profile can be found via LinkedIn. Anyone wishing to seek out this reformed retail psychonaut needn't look far, as old habits die hard. His spare time includes dissecting mysterious mushrooms in the forest and trying to jump up and down sets of stairs, with not nearly as much success.
(He also has a mortgage, two dogs, and a respectable credit rating. Turns out not all shackles of society are so easy to break).
Georg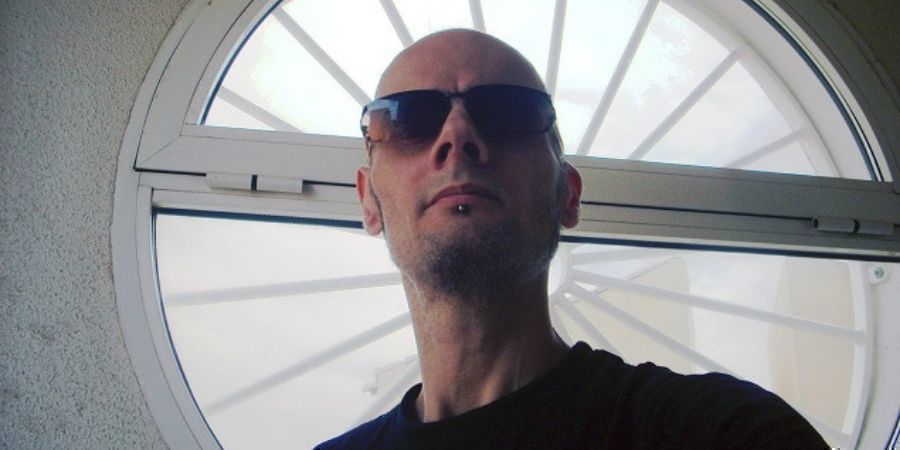 Georg is what you would call a typical geek. He grew up at a time when people thought that having a "home computer" would be a very silly thing, so this might have something to do with it. With a background as a software developer, always interested in building computers and "fixing" things with a soldering iron (and no, cats and electronics do NOT go together well), he discovered his passion for growing cannabis when he moved to Southern Spain.
Georg started growing in a greenhouse that he set up on his balcony, but he quickly found that growing good weed requires a little more than just putting some seeds into pots. Especially in Spain, where the crazy heat in summer can make growing quite challenging at times. Not surprisingly, his first grow didn't exactly turn out great. Or to be more exact, it turned out a total joke considering that his first autos flowered at the impressive height of about 1cm. This is when he started to get interested in the tech behind growing, where he learned about nutrients, cannabis pests and diseases, hydroponics, substrates, building grow lights, and more. Georg has already spent some years writing online in various other areas, and is now happily contributing his growing experience as a writer on cannabis, cannabis culture, and cultivation.
Georg's Stance On Cannabis Laws
Spain has a very active cannabis culture. People say that Spain is very much like Amsterdam when it comes to smoking and growing weed, and they wouldn't be wrong. Cannabis lovers often think about our "cannabis clubs" when they hear Spain, and it's true that folks here like smoking up, and they do it plenty in public and even more so at home. There are many grow shops in Spain where you can get the latest seeds and whatever else you'd need for your grow. All this could make one think that Spain is really a paradise for weed lovers.
But the cannabis laws in Spain still leave a lot to be desired. Just like in some other countries, including the Netherlands, smoking weed (and if you're lucky, growing a couple of plants for yourself) is "decriminalised", which means it's tolerated but technically still illegal before the law. The fact that these laws in Spain sometimes change from one month to another and are vague in their message sure doesn't help matters for cannabis advocates.
For example, some folks do believe that there is a certain number of plants that you can "legally" grow in your home in Spain, but this is really a myth. Reality is, you will have better chances of authorities turning a blind eye when they see that you're growing just a couple of plants or so. But legally, you're still doing something that isn't allowed. Even if you're likely to get away with a small grow, the situation here is still not optimal for cannabis enthusiasts.
What we want here in Spain is not much; it's the same thing people in many other places in Europe and around the world want: clear laws that state what is allowed and what isn't. Rather than vague wording that can be interpreted in various ways, why not just say that a certain, small number of cannabis plants grown privately is legal? "Legal" as in "Yes, you can do it and you don't need to worry about it, ever". This would be a big relief for those who grow a few plants here in Spain.
Sherry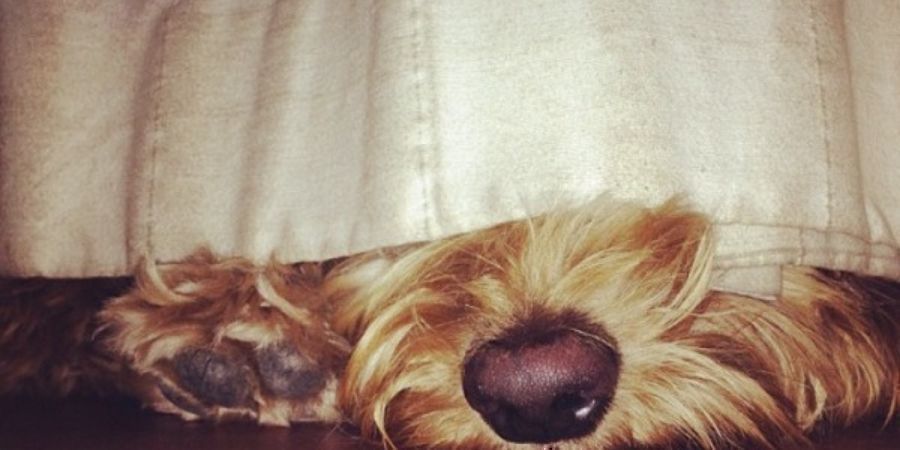 Born and raised on the American East Coast, Sherry is one of our part-time writers who loves growing all kinds of plants, especially cannabis. She prefers soil to hydro, indoors to out, and is just starting to dig into organic growing techniques. If she ever puts down her laptop long enough, a worm farm is at the top of her to-do list, right after perfecting her super soil recipe.
When not trying new ways to grow cannabis, Sherry is working on her extraction skills. QWISO? Check! Tinctures? In the works! Bubble Bags? Purchased, but not tried. BHO? She's working up her nerve…
Sherry keeps her eye on both the American and European scene for promising new strains, but you won't find her in Amsterdam or even Cali—family, farm life, 16 dogs, and an assortment of other animals, both tame and wild, keep her planted firmly in place. She's even treated one of her favourite dogs with CBD and cannabis oils when he contracted cancer. Poor little guy!
As a freelance writer, Sherry has written about everything from pest control to astrology, but these days she specialises in the cannabis niche, a subject that she's passionate about. Not only does she do an enormous amount of research in this area, but she puts her expansive knowledge to work by trying out as much of what she reads about as she can. Sometimes, her experiments even work out as expected. And it's even better for her readers when things go south; new hacks and even failures give her something fresh and new to add to her work here at Zamnesia.
Sherry is also an experienced systems developer and is still a slave to the corporate world. That, combined with writing, has left her with no time to create her own website or spend much time on social media. So, no Facebook or Twitter for her. Maybe…one day…after that worm farm is up and running! Until then, it just means she can devote herself to writing informative articles for you to read.
Luke S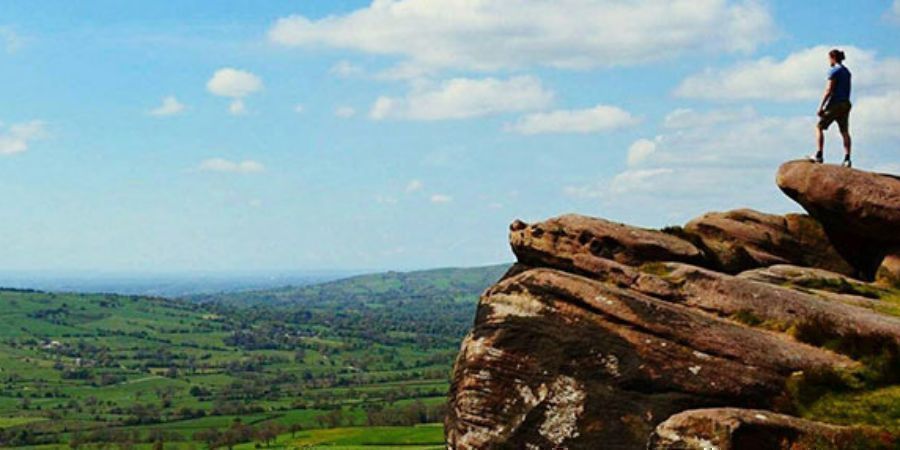 Luke S has worked as a professional writer for 5 years for various media outlets and companies. Primarily writing within the domains of health, fitness, and lifestyle, he also has vast experience writing product reviews and event marketing pieces. Most of Luke's writing career has revolved around cannabis science, medicine, and legislation. He has written extensively about cannabinoid and terpene research and how many past and recent findings show great promise for the future of medicine. He is well acquainted with the scientific literature around this topic and uses it to reference the informative articles he writes.
As well as documenting the potential health benefits of the cannabis plant, Luke has written many articles on growing the herb, writing on the topics of mineral deficiencies, soil health, and organic methods. He emphasises more natural means of growing cannabis and urges growers to focus on soil microbes, composting, fungal communities, and natural pest control. Luke has published numerous pieces on the dangers of pesticides and excessive mono-cropping, and advocates techniques that prioritise the respect and nurturing of gardens in order for them to become increasingly biodiverse and productive.
Luke started out on his writing career in early 2014 after submitting several pieces to outlets such as Elephant Journal and The Mind Unleashed. He received several successful publications regarding psychology, nutrition, and meditation. This led to further research, writing, and publication within other subject areas of physical exercise, philosophy, and cannabis.
Shortly after, Luke was employed as a freelance journalist by media outlet Reset.me where he would primarily publish articles about nutrition, lifestyle, psychedelics, cannabis, and breaking news within these categories. Over the two-year period of writing for this outlet, Luke gained invaluable experience as a journalist and was able to fund a digital nomad lifestyle, travelling parts of Europe whilst writing about subjects he was passionate about. Luke's work became more in-depth and informative as he began to interview experts such as scientists, authors, and medical doctors in order to gain information for Q&A articles and pieces on new and cutting-edge scientific research.
The next step in Luke's writing journey took place after being hired to provide written content for websites such as Zamnesia, Zambeza, Royal Queen Seeds, Cannabis.info, Cibdol, and others. This has allowed Luke to hone in on cannabis as a major subject area, an experience that has greatly developed his expertise in this area. It has also offered valuable professional experience collaborating with a team of editors, writers, and translators all working toward the same goal as a cohesive unit.
Although writing is one of Luke's main passions, he is also currently studying a degree in physiotherapy. Years of reading, researching, and writing about health, fitness, and lifestyle has influenced him to enter the industry. His key areas of interest are physical rehabilitation, optimisation, and movement. He is particularly passionate about encouraging humans to accept that their evolutionary past requires them to move, eat right, and stay active in body and mind. He believes many physical ailments stem from inactivity, and that movement is its own medicine. He advocates for this cause, and provides information, lifestyle content, and movement tips on his Instagram account @sapien_systems.
Grant Robinson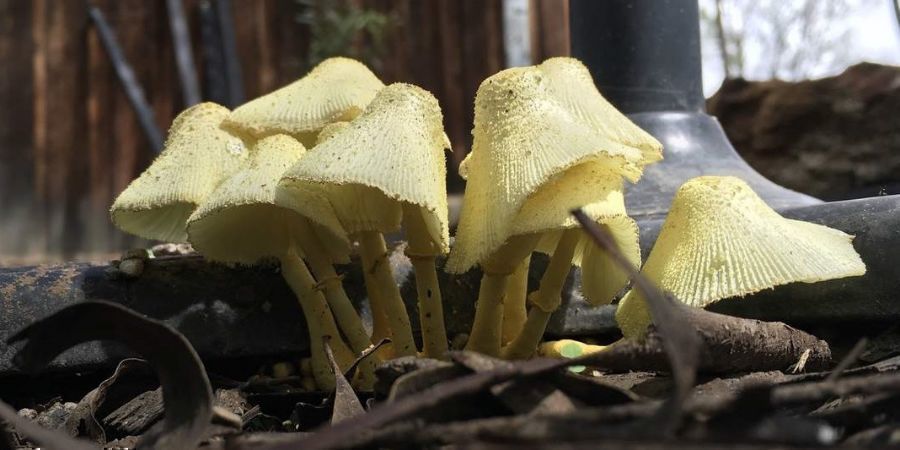 When I was in my late-teens, closer to 20 than 15, I ripped my first bong in a mate's garage. I can still remember thinking, "Yup, this is for me". And so began a lifelong relationship with the mighty mighty herb. It soon became obvious that the reefer madness hysteria and the reasons for cannabis being prohibited were complete nonsense. At the time, Amsterdam was a place of legend where open cannabis use didn't get a second glance compared to the excessive punishments of my native land.
It became obvious that none of the dread surrounding weed was even remotely true. If the cliches were true, as reiterated by the complicit media that brainwashed generations before me, I should have been fat, couchlocked, jobless, and stupid. Indeed, if the long-promoted negative side effects of cannabis were a fact, I wouldn't have been able to do what I did: complete a good education, hold down an intellectually challenging job, surf as much as possible, and be fit, smart, and motivated.
Two years were spent working and travelling internationally, mostly with a surf-orientated country selection. Travel just proved that people love weed; everywhere you go, people indulge. Cheap Moroccan hash and endless waves on the Spanish and French Atlantic coasts were a blissful combination. Weeks were spent in the Netherlands, revelling in the decriminalisation experience, meeting indoor growers, and being blown away by more live growing cannabis than my antipodean eyes, veiled by prohibition, had ever seen.
Being in the ocean and immersed in nature a lot gave me a great appreciation for our natural world. Travelling lets you see some amazing things. It also opens your eyes to the shocking damage humans have done to the planet. Convinced that environmental radicalism wasn't the answer, I committed myself to finding a commercially friendly solution that could help repair the planet. It was very difficult as, in the early '90s, big companies, and small ones for that matter, simply and terrifyingly didn't care.
Then I broke my back when a handplant while skating a friend's wooden ramp went pear-shaped. Skip ahead recovery time and trying to come to grips with not being able to surf anymore. I left my soul down by the sea.
Just sick and tired of the consumer culture, my partner and I moved to an overgrown fifty acres in the middle of nowhere and carved out an off-grid life. With our bare hands, we cleared the land while living in a tent for years, built a house from upcycled materials, and set about creating a slice of blessedly isolated permaculture paradise. Very, very carefully and very, very slowly, T4 Syndrome is a total pain in the ass. If we couldn't change the world on a large scale, the best we could do was be an example of how humans should interact with the environment in a sustainable way. It makes sense to make the way you live a gift to everyone.
We collect our own water and produce our own energy. We produce our own food as much as possible considering the very challenging environment in which we live. There are uncountable species of birds and animals, an amazing variety of lizards, and some of the most poisonous snakes on the planet. The only bummer is growing weed is still guerrilla style, which is back-breaking work in the hot summers. My government are imbeciles.
Always having been able to write and always having been an advocate of cannabis, I entered a competition to write about weed and was asked to write some more. Then some more. And now here I am. So in between pottering in the garden, growing and breeding cannabis, painting, drawing, writing a book, and still being madly in love: I write.
Steven Voser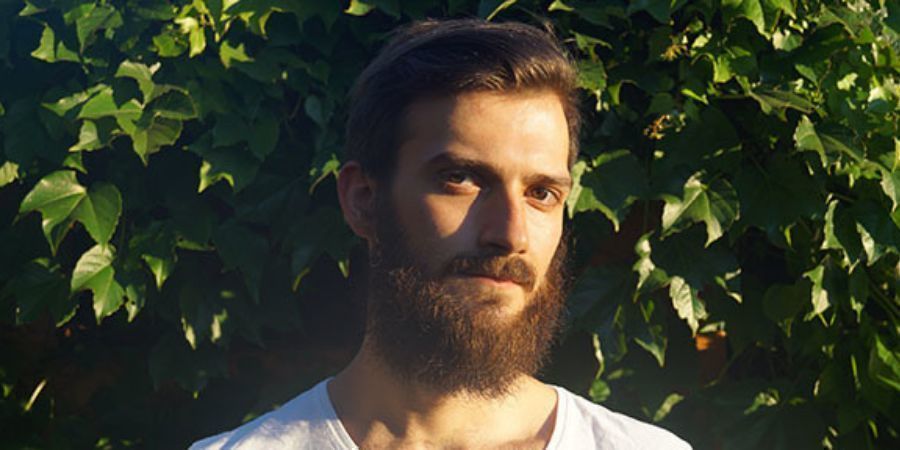 Steven Voser is an Emmy-nominated journalist and freelance writer.
Originally from Switzerland, Steve's family moved to Australia at the turn of the century. After touching down in Perth, WA, his parents rented a campervan and set out on a road trip through the iconic Aussie Outback.
After 6 months in "The Bush" Steve's family finally settled in Melbourne, VIC. After studying journalism at Monash University, Steve began his career working for Al Jazeera at its offices in Kuala Lumpur. During his time there, Steve helped create documentaries for Al Jazeera's flagship current affairs program, 101 East.
In 2015, one of Steve's original documentary ideas, Stray Bullets, was nominated for an International Emmy Award. The documentary, presented by 101 East's Steve Chao, examined gun culture in The Philippines.
Following his time at Al Jazeera, Steve booked a one-way flight to South America. From the glaciers in Argentina's Patagonia to the arid salt flats of Bolivia and the stunning wetlands of Brazil's Pantanal, Steve spent months exploring this immense continent.
During his travels, he began working as a freelance writer for companies all around the globe. Via a unique opportunity at greenRush, a Californian cannabis delivery platform, Steve discovered his passion for cannabis. Within months, Steve was knee-deep in research about the cannabis plant, its medicinal and recreational uses, and the growing legal industry for the plant in the US, Europe, and South America.
In 2017, Steve covered an important milestone in Argentine cannabis policy; for the first time, Argentina's national congress opened up a debate to decriminalise the medicinal use of cannabis. Steve met with activists, congressmen, doctors, and patients in Argentina to cover the story, which was finally published by High Times Magazine.
Besides cannabis, Steve also regularly writes about digital marketing, social media, language, cryptocurrency, and healthcare. In 2016, he published his first book, The Ultimate Guide To Aging In Place, in collaboration with Home2Stay and Macdonald's Home Healthcare. The book provides detailed solutions for elderly people looking to age independently in their own home.
Today, Steve produces content for a wide variety of companies. For more information about Steve's current projects and testimonials from some of his clients, make sure to check out his professional website, www.stevenvoser.com.
Alexandra Hicks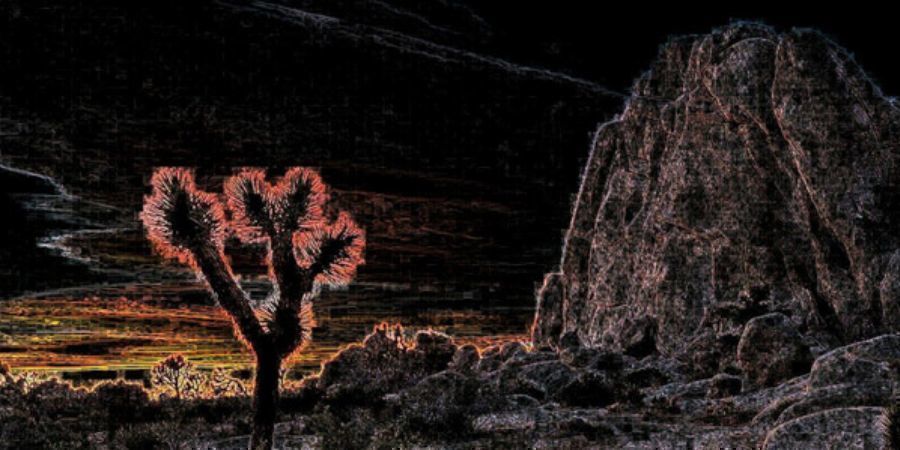 Alexandra is a Southern California native who is currently living in the Mojave Desert. She's been a lifelong lover of all things cannabis, and a passionate writer from a very young age. She's always been interested in alternative and natural remedies, and the versatility cannabis has as a healing plant is something that greatly appeals to her. Using cannabis regularly, along with other natural remedies, vitamins, diet, and regular exercise, is integral to her overall fitness regimen.
Alexandra has a lot of experience with cannabidiol (CBD). She's been working closely with doctors and researchers from around the world to learn about the various medical benefits of the cannabis plant. She's also an avid product tester and reviewer.
In recent years, she's been studying the benefits of other cannabinoids such as tetrahydrocannabinol (THC), cannabigerol (CBG), cannabinol (CBN), and many more. There are hundreds of cannabinoids and terpenes in the cannabis plant and Alexandra is intrigued by their "entourage effect", which is how all these compounds work together to create a plant that can heal nearly any ailment on earth.
She's been working as a writer and editor for many years now, with the root of her knowledge being in the cannabis industry. However, she also has experience writing about various other topics such as language and culture, finance, business, education, and other technical topics. She also has experience in the film industry doing post-production editing work.
When she's not writing, studying, or working out, Alexandra enjoys being outside as much as possible. She believes that the deeper and more often you go into nature, the more you will learn about yourself and the universe. You can find her hiking or off-roading through the California dirt, or simply sitting outside somewhere, enjoying the peace and quiet of nature. Alexandra is also an amateur photographer and sells artistic prints of photographs she takes while on outdoor adventures. When stuck indoors, she loves to cook, make hemp jewellery, write short stories and poetry, and just spend casual time with her family.
Ben Wolfson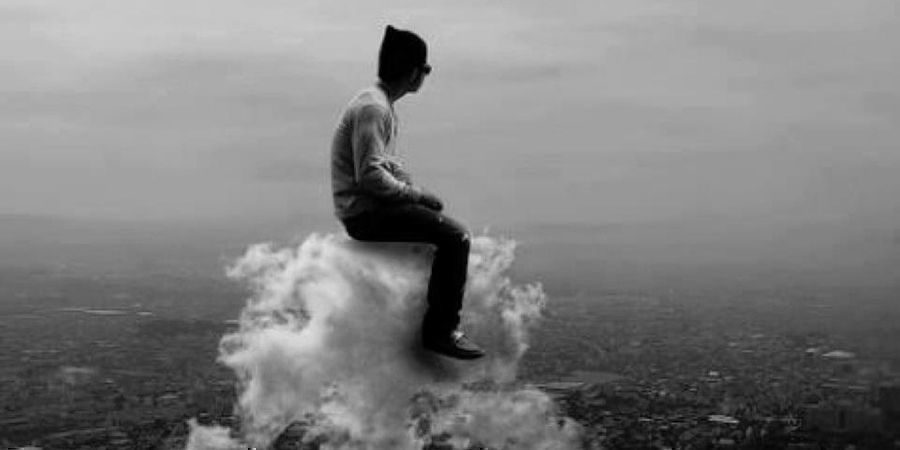 Pseudonym: Ben Wolfson
As an enthusiast of outlandish experiences, Ben and cannabis have become BFFs. He often likes to enjoy this amazing plant whenever he writes content for Zamnesia. All things related to philosophy and psychology are of great interest to him. Maimonides, Camus, Kant, and many other dead philosophers occupy his bookshelves. He enjoys eating Thai and Mexican food as well as cooking and baking organoleptic delicacies. He doesn't play golf, and never intends to play golf, because according to him, it's the most boring sport in the history of mankind. He says that it's even more boring than curling, which says a lot.
He's from Sweden, greatly appreciating the warm embrace of the herb in the winter cold. Ben likes to go to art galleries on a regular basis, but doesn't consider himself to be a fancy person. Ben is always on the lookout for interesting new products on the cannabis market. When new cannabis strains appear, he simply must investigate the matter with his Volcano vaporizer. He has been a cannabis enthusiast for a long time and doesn't intend to stop anytime soon. He hopes that legalization will sweep across the world, so that all people from all cultures will contribute with their knowledge to developing awesome strains.
General Stevens is the name of his dog. All his family members and acquaintances think it's weird. At Zamnesia, we also think it's weird. We strongly suggested to Ben to change his dog's name, but he's adamant that he made the right decision. Ben is still single.
Ben doesn't know what the future holds for him, but he looks forward to everything that it brings. He's planning to move to a new exotic country, which he has not disclosed yet. His plan is to relax, sit back, sip on some of those delicious drinks that middle-aged moms devour, and get some writing done with General Stevens by his side.
Val Watts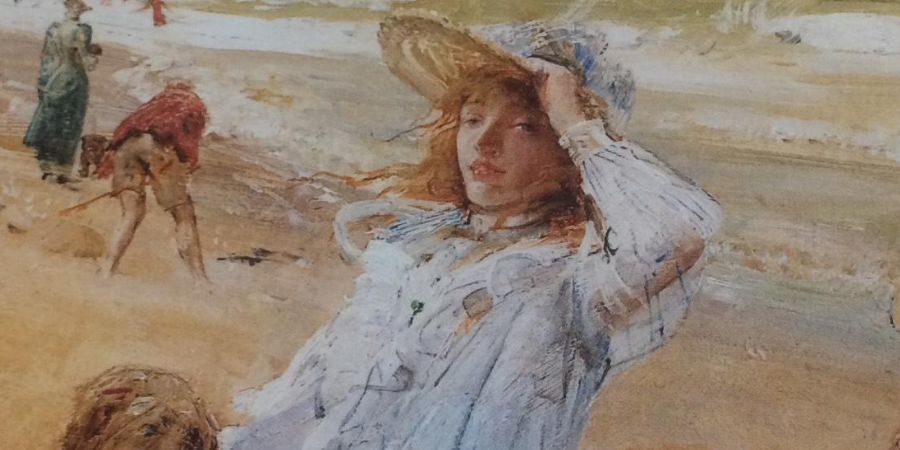 Not zen enough to be Alan Watts. Not talented enough to be Reggie Watts. Val Watts is a writer from the Emerald Isle. Watts has researched public policy towards cannabis around the world, and has worked as a drugs policy researcher in Ireland. Writing policy for NGOs and a political party who shall remain nameless, Watts is keen to see cannabis embraced in Ireland. Everywhere that has relaxed laws around cannabis has seen a range of social, economic, and cultural benefits. This is to say nothing of the medicinal potential of cannabis, of which Watts also has direct experience.
Growing up with Asperger's Syndrome created a lot of tension and discomfort for Watts. As if socialising wasn't hard enough, Irish social life does revolve heavily around drinking, and Watts doesn't drink. Watts tried to take up drinking. Curiously, Watts would skip the buzz and go straight to the hangover stage. Everyone has their own sensitivities, their own response to different substances. This would go some way to dispelling stereotypes about the Irish loving drink. If only Irish cities didn't show the opposite every weekend.
It wasn't actually until their 20s when Watts discovered the impact cannabis could have. Watts was visiting Amsterdam for the first time, seeing System of a Down live, to get that off the bucket list. Amsterdam was remarkable for the young Irish visitor, in that it was a clean city, with well-organised public transport. The air was breathable. The buildings were rarely an eyesore. And among many progressive Dutch policies, cannabis was sold openly in coffeeshops.
Watts began using cannabis and found it to treat symptoms of autism quite well. Though Watts can only speak to their personal experience, and not anyone else's medical situation, cannabis seemed to help a lot. Watts could socialise more comfortably, relax after a busy day, and demolish negative thinking more quickly. From there, Watts learnt more about the ways in which cannabis can help with a range of conditions. Watts became particularly interested in how laws varied throughout the world. Watts stays uptodate with the latest legal developments from numerous different countries.
Watts always follows the latest cannabis industry news with an international outlook. Of all the models emerging to regulate cannabis, Watts will always have a fondness for Amsterdam's coffeeshops. When Watts writes about travel, it often focuses on how varied the coffeeshops of Amsterdam's cannabis culture are. Wherever a cannabis culture emerges, Watts wants to see what it can teach Ireland, and the world at large.
Elsewhere, Watts' journalistic work has covered mental health, martial arts, politics, history, and the entertainment industry. Whenever these issues have overlapped with cannabis, Watts has reveled in research, discovering how quickly the industry is changing. The world's attitudes are changing too. In this historic time, keeping you uptodate with cannabis news has been a joy for Val Watts.
Then of course, there are the strains. Watts not only writes about many of the best strains available now from Zamnesia; they also write from direct experience with their visits to Amsterdam. Watts could be a weed sommelier with their connoisseur knowledge. Watts generally has a personal preference for indicas, particularly with sweet flavours like strawberry, blueberry, lavender, candy, or cookies. Watts' favourite strain so far is Skywalker OG.
Val Watts also looks at the world beyond weed, toward other helpful herbs and useful paraphernalia that Zamnesia has to offer. Watts can also talk mental health and how to find balance with cannabis in your life. They spend their spare time keeping healthy through martial arts, yoga, and avoiding social media.
Watts would also encourage people to be mindful towards other people's struggles. As great as it is to see the tide turning for legal cannabis, there are millions being left behind: victims of the war on drugs, often incarcerated on the basis of racial discrimination. In order for us to enjoy a legal cannabis industry, we must acknowledge the sacrifices that got us here, as well as the injustices that persist in our society. When issues of historical injustice have been resolved, with no one holding a criminal record for involvement with cannabis, we can enjoy how far we have come. We must also tackle the environmental impact of cannabis, which has been difficult to grasp without regulation. Since every industry must become environmentally sustainable, it's up to us to set a good example.
Maximilian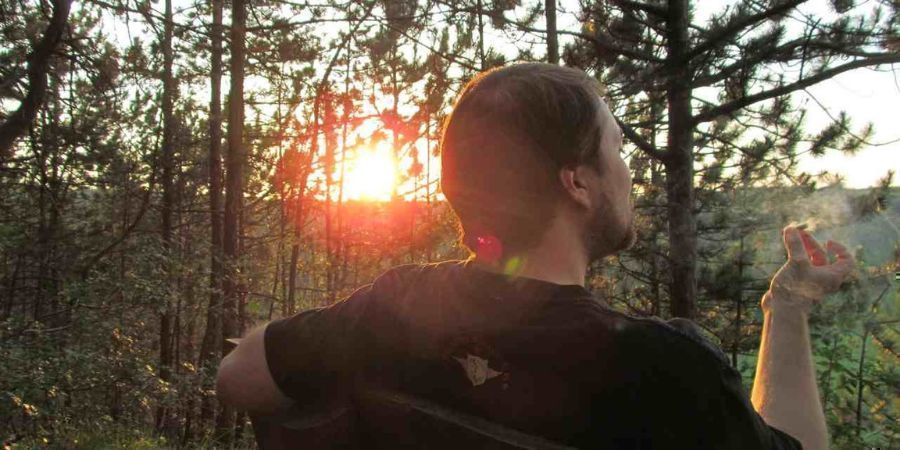 Contributing as both a professional writer and translator, Maximilian has been part of the Zamnesia team since the summer of 2016. He started out doing it part-time, but loves this work and the team so much that he now does it full-time. He is also a passionate freelance musician, producer, and guitar teacher. Before working as a freelancer, he studied German literature, philosophy, and pre/early history in Jena, the "green heart of Germany". He successfully achieved a Master of Arts in these fields. You see, he is a man with wide interests!
His work unites his lifelong passions—music, cannabis, and language—which is a dream come true for him. What he loves especially about working for Zamnesia is, of course, that he gets to explore one of his favourite topics—cannabis—in-depth. As a writer, he mostly writes about strains, all sorts of growing topics, psychedelics, and various cannabis products. He can really delve into these subjects because he is so fascinated by them. And despite all his knowledge of the cannabis world, he is still learning a lot while writing about it. Isn't that wonderful? When he is translating, the spectrum of cannabis topics broadens even more, and so he can learn all the more. He loves this kind of dynamic where he can put his energy and expertise into a job, but gets a lot of new input and ideas in reward as well!
His relationship with cannabis started early on in his youth at the age of 15. And yes, with what he knows now, he is fully aware that this age isn't the best to start using cannabis, but it worked for him. Maximilian consciously began to use this magnificent plant to fight depression and experienced the great therapeutic potential of cannabis first-hand this way. From this moment on, he became a cannabis consumer for life, despite all the lies he heard from his teachers, his mother, and basically everyone else about it.
This was a time when most people regarded cannabis as being on par with heroin. Can you imagine that? But Maximilian intuitively knew that this marvellous plant helped him and had a great impact on his life and overall well-being, so he stayed true to it and uses cannabis daily to this day and beyond. Later in his mid-twenties, he had one of the biggest epiphanies of his life when he found out about all the new research backing the beneficial properties of cannabis, the upcoming legalisation in some US states, and the German Hemp Association. Words can't describe the satisfaction and reassurance he received from this realisation and period in his life! Finally, everything he sensed and intuited about cannabis was validated and actualised. This really was a big turning point in his life, and it changed everything. As a consequence, he even quit smoking tobacco and drinking alcohol with the help of cannabis, and is a proud pure smoker ever since.
Besides improving his overall quality of life, cannabis serves as a source of creative inspiration for him when he is writing songs, recording, and producing his music. One could say that cannabis helped him to become the individual he truly is and to do what he loves. This herb did so much for him and ignited a whole new perspective on life and the planet in him. That's why he lives, thinks, eats, and breathes more consciously and sustainably.
Since his green epiphany, he has also been quite active in the German cannabis scene. He is a private supporting member of the German Hemp Association and a regular attendee of the Hanfparade in Berlin and various Global Marijuana Marches in several German cities. It is important for him to fight for this dream of full cannabis legalisation and educate people about this plant, its many uses, and properties. Maximilian believes that the world could really benefit from regulated legal cannabis in various ways, and that it would make the earth a better place.
Moreover, he has a lot of experience with all kinds of psychedelic substances like magic mushrooms and LSD, which further expand his mind and perceptions. If he is not writing music or texts or translating, he cherishes the time with his lovely wife and adorable daughter, reads lots of fascinating books, likes to watch movies and series, wander in nature, and care for his plants. Imagine him as a book-reading guitarist with a fat joint in his mouth!
Arielle Friedman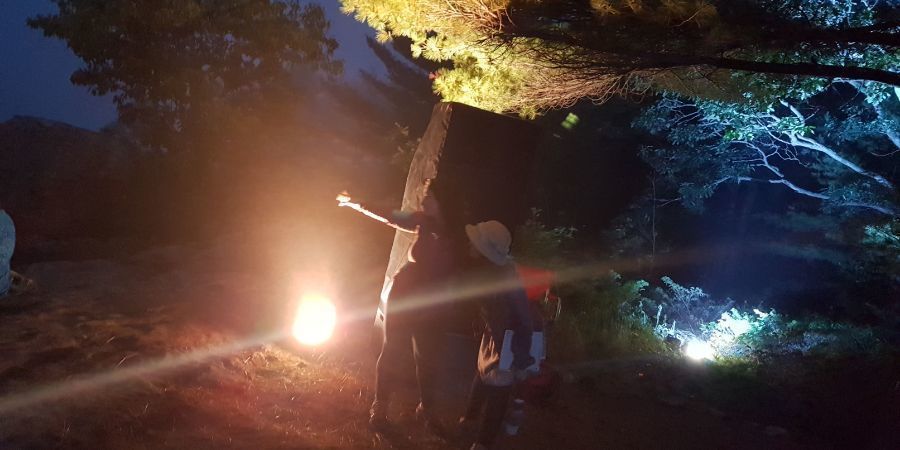 Arielle Friedman is a regular contributor to Zamnesia. She lives in Canada and spends her time making and fixing things, often with a focus on art, ideas, and bioremediation. Arielle studies philosophy, politics, and the brain in an effort to understand the world, though sometimes she thinks all our problems can be solved through fungi. When not working, Arielle can be found going to festivals, riding her bike, and getting into arguments.
Writing has always been a big part of Arielle's life. She began writing in early childhood and published her first article and short story as a teen. In her young adulthood, creative writing took a backseat as she pursued a degree in Cognitive Systems. Through her education and lab work, Arielle developed research techniques, critical thinking skills, and an intellectual rigour that she continues to apply in her work and everyday life.
Arielle first became interested in cannabis and psychedelics in university, as she studied the mind, learned about philosophy and lived in British Columbia. She believes that psychedelics reveal key philosophical insights, as they allow us to experience reality with a different kind of mind than what we are familiar with. Living on the West Coast, she was exposed to many different aspects of cannabis culture, and is cautiously optimistic about the recent move to legalize recreational cannabis in Canada.
Upon graduating, Arielle returned to writing, and has achieved success in technical writing, SEO writing, political writing, and fiction. Most recently, she cowrote a screenplay for an awardwinning feature documentary that premiered at the Oaxaca film festival. She's excited for the opportunity to combine multiple passions by writing for Zamnesia and other publications on topics that bridge neurology, the natural world, modern culture and human evolution.
For more information, or to get in touch with Arielle, please visit her website at ariellefriedman.com.
Stefano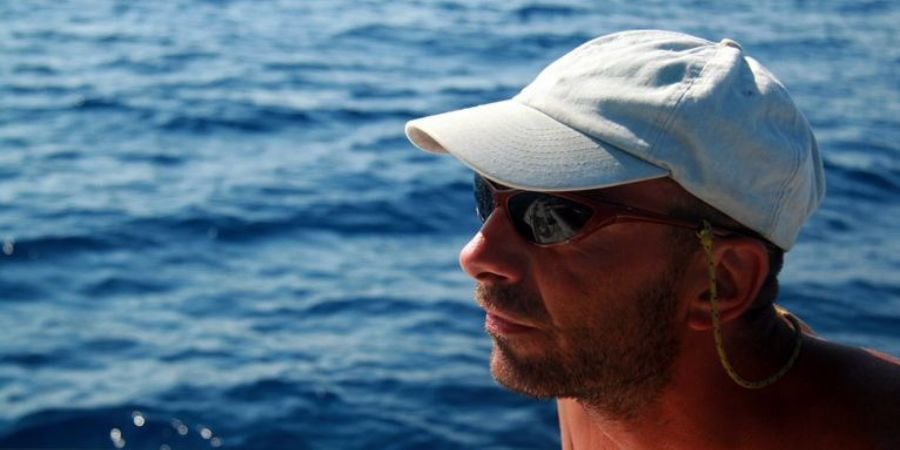 Stefano is a copywriter with a scientific background and over 20 years of experience in technology-driven markets. As soon as he got his degree at Politecnico di Milano, he trashed his works as a digital artist and joined a couple of marketing communications agencies active in the blooming Information Technology industry. After enjoying a few years of "new economy" as a multimedia designer and IT specialised copywriter, Stefano was incorporated against his actual will into a global consultancy firm with the grade of content manager. That position forced him to wear a tie every once in a while, but allowed him to survive unharmed the dot com bubble explosion. In 2003, he had enough of corporate barracks and lifestyle, therefore starting his freelance career. This allowed him to work also as a sailboat commander and instructor.
After taking care of about 300 human beings trying to find their balance on sailboats, in 2013 Stefano quit navigating people around the Med for money and joined the cannabis industry in order to clean up his life. He started writing hundreds of articles for the alternative lifestyle editorial group Dolce Vita, with the purpose to spread clear words on cannabis science and contribute to demolishing prejudices. He designed website content structures for clients in the cannabis business and populated their pages with English and Italian content. In Milan, Stefano has organised or moderated several conferences and events on industrial hemp, medical and recreational cannabis. Today he crafts educational, journalistic, technical, and marketing content for companies in the cannabis industry and other sectors as well.
Arts, natural science, health, sustainable technologies, and everything related to the sea are among his personal interests. Unfortunately, now that he became an older man he went crazy for mountain biking, and he only talks about tires, gears, and handle bars. You can find him in Milan's public parks and tracks putting his life on danger at dawn, or later in the evening at cocktail bars that used to be trendy in the nineties. More proper information on Stefano's LinkedIn page.
David Ab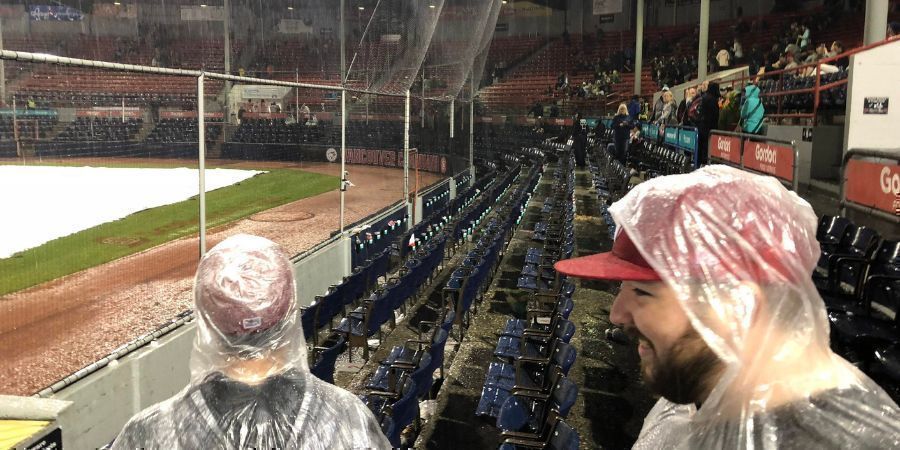 I am a freelance writer and content marketer specialising in the marijuana niche. During my time as a writer, I have worked with a variety of cannabis businesses, marketing agencies, and content agencies to develop breakthrough content. I have long been interested in exploring the medical and recreational marijuana markets in North America and Europe. However, the recent push for marijuana legalization in Canada and the United States has inspired me to commit myself professionally to the marijuana niche.
The ultimate goal of my work is to help cannabis businesses develop their brand, and optimise their content for search engines. I have a deep interest in digital marketing and brand development. Advancing my knowledge in these areas has allowed me to approach my work from a much more strategic and analytical perspective. Nowadays, my content seeks to help businesses communicate their brand values and benefits directly to their customers. It also aspires to engage potential customers in ways that signify open and honest communication, while simultaneously optimising the websites of my clients for search engines and digital marketing initiatives.
My main areas of interest in the marijuana niche are the workings of existing black markets and the dynamics of the medical and recreational marijuana markets in North America. During my time as a writer, I have worked with businesses both legal and illegal, and with businesses operating in both the recreational and medicinal markets. This has given me a deeper understanding and appreciation of the marijuana business, and of the needs and desires of its customers.
I strongly believe in the medical properties of marijuana and fully support the establishment of medical marijuana systems in countries all across the globe. Spreading awareness of the benefits of medical marijuana, and ensuring that patients have access to accurate and honest information, are some of the most rewarding aspects of my work. I believe that education and access to information are key to dispelling some of the myths that still surround marijuana use. Dispelling erroneous beliefs and long-established myths is crucial to breaking down the stigmas associated with marijuana use.
When it comes to recreational marijuana, I believe writers and journalists have a significant role to play in educating the public on the successes and failures of legal systems. Providing the public with factual information has the potential to change public perceptions, and influence public policy. The diverse outcomes that legal recreational systems have experienced makes exposing inefficiencies and irregularities immensely important.
When I am not working on writing, I am probably reading. I am an avid reader of American literature, especially the works of Ernest Hemingway, Ray Bradbury, John Steinbeck, Kurt Vonnegut, and Raymond Chandler. I am also interested in entrepreneurial literature, especially pertaining to business models, small business development, and brand management. Books like Eric Ries' The Lean Startup and Ray Dalio's Principles have profoundly changed the way that I approach and understand work on a daily basis. Some of my other hobbies include hiking, playing guitar, web development, and of course, playing video games.
Chiara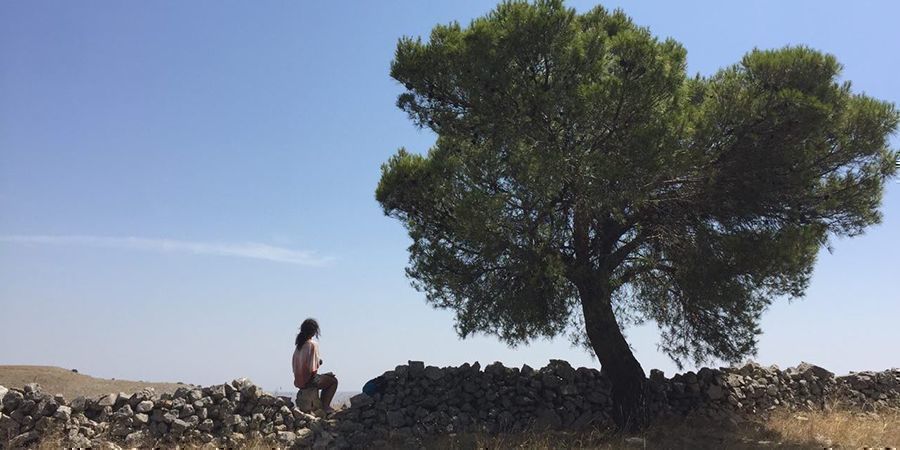 Chiara is a communication specialist with a proven record of experience in all aspects of the creative process and content creation (copy, video, pics). She is used to working in high-paced multicultural environments, often under pressure and with limited time to make calibrated choices. Coffee and weed always help.
She recently gave up on a corporate job in the Netherlands—could there be any country more appropriate than this to pave her way for a fruitful collaboration with Zamnesia?
While working as a marketing specialist in a schizophrenic multikulti start-up, she managed to figure out the ins and outs of the cannabis world, testing all the latest varieties and chatting about breeding and growing methods with some fine connoisseurs. From time to time, an immersion into the world of psychedelics would spruce up her horizon with kaleidoscopes of colours, shapes, and crazy ideas.
For her, it was never just a matter of spacing out—her discovery of the magical world of psychotropic substances has always been accompanied by the study and testing of what lies "behind the scenes": techniques and tools, characteristics and properties, effects and benefits of whatever substance she would get her hands on.
Other interests ranged from climbing to horticulture, from travelling to painting, from the latest exhibits to the best coffee places (and coffeeshops, of course!) in A'dam—until the wind changed and she felt the need for something different in her life. And a change of landscape, too. If you are wondering, there are only a few countries flatter than the Netherlands in the world…
Nowadays, she works as a freelance writer and translator with a big focus on science, health, and lifestyle. Each topic—no matter what—is addressed with precision and the determination to go deep to extract interesting knowledge and curious facts for her readers.
In the meantime, she travels the world searching for beautiful people to meet and even more interesting things to discover. Curiosity, which killed the cat, is instead boosting her existence, pushing her from one country to the next, living the satisfactory life of a digital nomad.
Cassie S.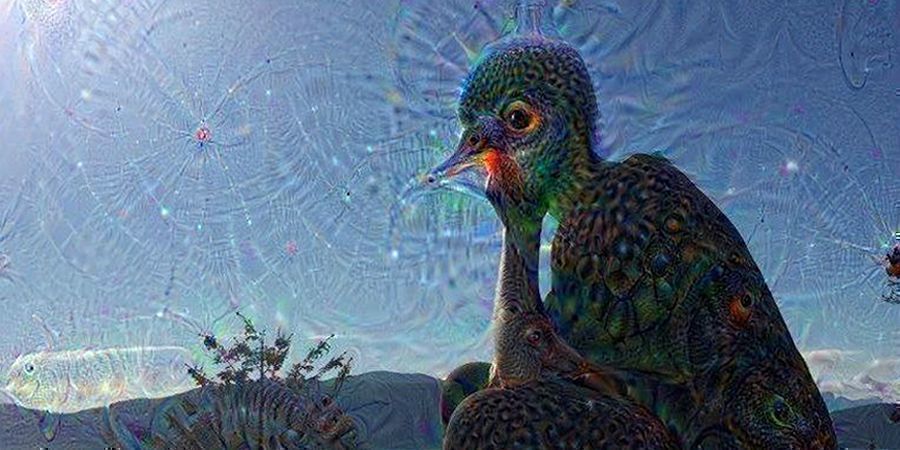 Cassie Smith is a writer, digital artist, and long-time psychonaut living in Canada. She is a regular contributor to Zamnesia.
Cassie was born on the Canadian west coast, in a small town surrounded by mountains (and the pervasive scent of BC bud). She is thus intimately familiar with one of the most active cannabis cultures west of the Atlantic. For the last ten years, she has been based out of Montréal, a dilapidated but vibrant city in the francophone province of Québec.
From the time she could string two sentences together, writing has been an essential part of Cassie's life. She majored in Creative Writing and Journalism at the University of Victoria, before moving on to study Community and Public Affairs. She has worked as a non-profit director, a professional researcher in the community sector, and a marketing coordinator for several different brands.
Cassie enjoys combining her communications background with a passion for harm reduction and evidence-based drug policy. She currently works as a copywriter, and has published articles on a variety of topics related to cannabis and psychedelics (as well as sustainable manufacturing and industrial design). Her forte is weaving complex, specialised knowledge and scientific research into accessible, informative articles.
The distinction between recreational and therapeutic use of psychoactive substances is a false dichotomy. Cassie is more interested in exploring and understanding a spectrum of experiences. Through her own struggle with chronic pain, she has long been a believer in the power of cannabis to soothe and restore. She believes psychedelics allow us to understand ourselves, each other, and our environment in unique ways. They help us reach beyond the constraints of a typical cognitive experience. As these substances are legalized in more jurisdictions, Cassie is optimistic about the growing breadth of scientific research that continues to emerge.
When she's not writing for Zamnesia or other publications, Cassie spends her time organising in her community and making strange, synesthetic art. She is fascinated by bio-hacking, quantum physics, and the enduring power of a good cup of coffee.
To learn more or get in touch with Cassie, head to Cassienoelle.com
Cj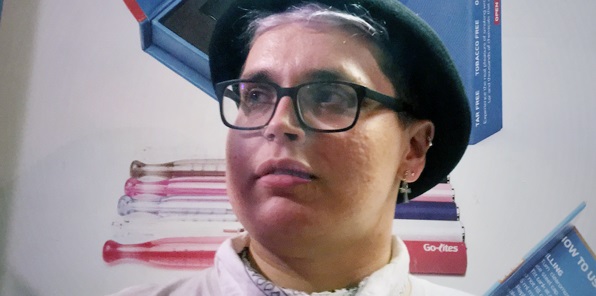 CJ Atkinson is a freelance writer, published author, gender activist, and award-winning poet.
They were originally born in the north of England, close to the Pennines, before moving to Dublin, Ireland to study Mental and Moral Science. While school was interesting, living in Dublin at the time was electric. Hanging out with musicians and filmmakers, they travelled the world with various bands, and even got to take part in the filming of what would become an Oscar-winning movie.
After graduating from Trinity College Dublin, they moved back to Yorkshire to gain a BA in English and Creative Writing from the University of Leeds. It was here that they would meet their poetry mentor, who introduced them to writing and encouraged them to keep writing. He was also instrumental in showing them how you can live your life as a working writer, and that living a life much less ordinary isn't just for the young.
After time in New York, they moved to London to study for an MA in Creative Writing, before starting a PhD in Creative Writing and Queer Studies at Goldsmiths. In 2017, they published a book through JKP/ Hachette called "Can I Tell You About Gender Diversity?" which helped to guide the conversation about gender and transgender issues.
Along with their partner and faithful French Bulldog, CJ is a community organiser and activist within London's queer community. They still get to dabble in the creative arts, working with filmmakers, photographers, and writers, as well as collaborating with creative agencies. This has led to a fascination with the budding CBD scene in the UK, and the more rational approach to plant-based wellness and consciousness expansion.
Besides CBD and cannabis, CJ has a passionate and deep interest in the potential healing powers of psychedelics. They write frequently about branding, and consult with various businesses and entrepreneurs on establishing brand tone of voice and identity. Professionally, they work to help mission-oriented brands succeed in making the world a better place, and they frequently contribute to national and international publications on issues of gender and dismantling binaries.
Like most writers, CJ is bad at talking about themselves. You can find them across the internet on the handle @TheySingular, but mostly they post dad jokes on Twitter and pictures of their dog on their Instagram.
Ryan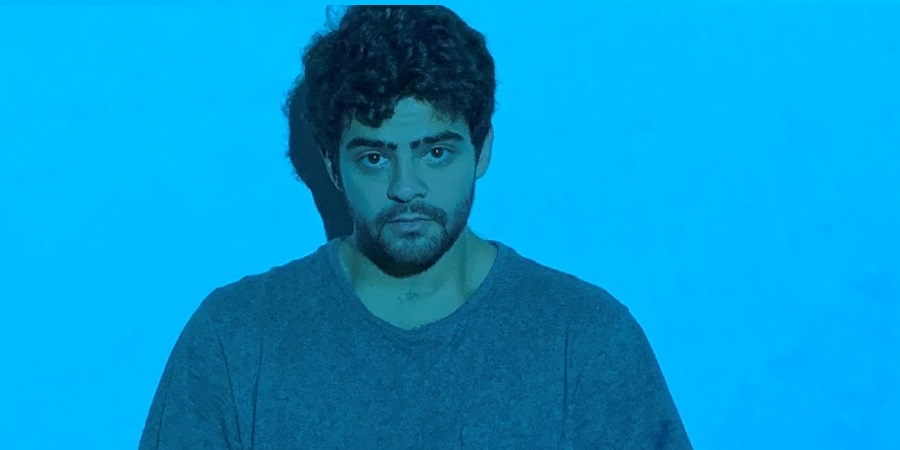 Ryan began his professional writing career while studying Media, Culture & Communications at the New York University. He started off contributing to the lifestyle and music sections of a student-focused publication called Verge Campus, where he got the chance to interview distinguished artists like Sheek Louch of The Lox. He also acted as the Social Media Manager, leading a team that assisted him in writing and posting on each of the organization's social media accounts. From there, he took some time to delve into copywriting with Prose Media, a content creation firm with clients including Amazon, Google, Samsung and more.
The year after, he began working with Neurocentrikk, a fashion and arts publication where he eventually became the Art Director. He would make occasional blog contributions while partnered with them, but his work mainly consisted of photoshoots he would cast and direct, and then write the accompanying pieces. He'd also conduct interviews with artists around New York City, including one with the eccentric modern artist, Ben Katz, along with organizing issue release parties for the publication.
Today, he has fully embraced his career in writing, currently working with a variety of publications. Along with Zamnesia, he contributes to a local branch of LA Weekly, covering everything from concerts, art exhibits and up-and-coming artists, to restaurants, temples and local businesses. He's also a regular contributor to Yer Scene, a Canadian zine focused on underground music across genres and borders, along with _Masked Faces_, a NYC-based publication with a similar focus on promoting emerging artists.
His partnership with Zamnesia is his first foray into the world of cannabis writing, and it's safe to say he has fallen in love. He recognizes the potential of cannabis in improving people's lives and bringing them together. Through his writing, he wants to spread as much knowledge as he can about the friendly herb, and make sure people use it responsibly. Whether it's putting together a quality recipe, clearing up a common misconception, or offering a guide to picking the best seeds for certain situations, he just loves helping people get closer to their favourite plant.
Joanna Marlow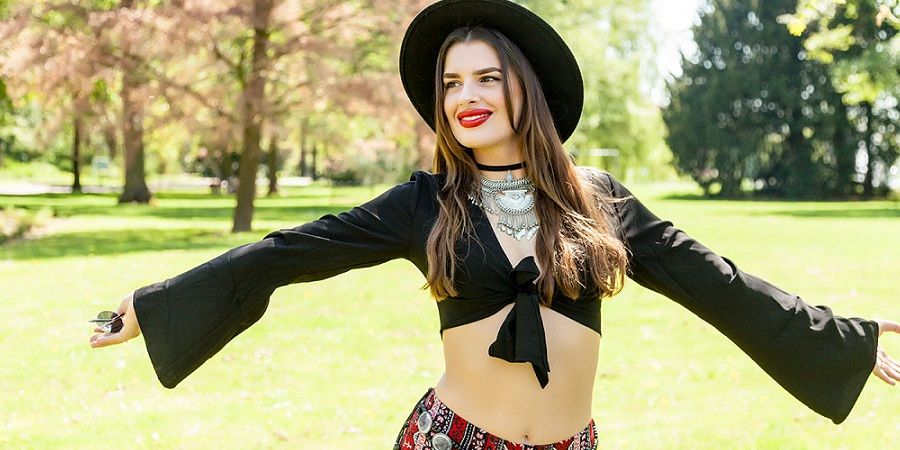 Joanna is a half-British, half-Dutch freelance writer mostly based in Amsterdam, Netherlands. Although, she loves to move around for longer periods of time. She discovered her love for writing and knack for words through multiple endeavours.
Completing Theatre Academy, creative writing classes shaped her ability to write lyrics for her musical collaborations as a singer/songwriter in several bands. While completing her bachelor degree in International Business & Languages at the University of Applied Sciences in Amsterdam, she also followed an exchange semester at ESSEC Business School in Paris, with intensive courses in Intercultural Marketing and Geopolitics. The opportunity to develop her writing skills more profoundly came while working at various public relations and online marketing companies. Working with a lot of different clients, from fashion brands to travel agencies and insurance companies, switching to the required voice now comes natural to her.
Her own preferred tone of voice, however, is poetic prose, which she uses to narrate her fashion editorial posts on her own blog www.intensemble.com. Since its launch in 2015, this fashion and lifestyle blog also covers International fashion weeks, art exhibitions, travel inspiration, and her immeasurable love for music festivals. Besides really being able to osmose good music, specific festivals are special to Joanna because of the sense of community and self-expression they allow her to experience. Moreover, it's also a very suitable occasion for many to discover the transformative powers of psychedelics.
Even though she's an extremely occasional weed smoker herself, she does acknowledge the healing qualities of cannabis and other mind-expanding substances, which is why she enjoys contributing to Zamnesia so much. Catch her on Instagram on her blog account @intensemble or her personal account @joanna_marlow, where you will probably feel overwhelmed by her obsession with dramatic headpieces and anything retro/burlesque/boho.
Adam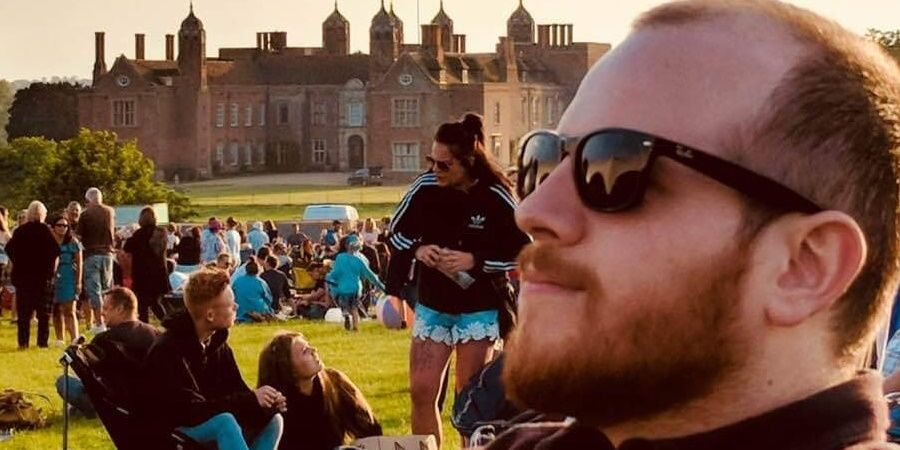 Adam is a full-time writer hailing from the East of England, having settled there after some years of moving and working in big cities and some smaller towns. This has given Adam a rich palette of experiences to draw from, as well as enthusiasm, humour, and insight that he injects into all of his writing projects.
A keen musician as well as writer, Adam's interest in psychedelics stemmed from listening and trying to replicate the sounds of artists influenced by mind-altering substances—ranging from Brian Wilson to more contemporary musicians such as Queens of the Stone Age. Learning the anecdotes behind how some of the most influential albums and songs were created further fuelled Adam's passion for creating music and learning how psychedelics work against (and with) more formal education in music theory.
Other areas of interest include research on the potential benefits and effects of CBD. This is something that Adam has personal experience with, and is certainly an area of interest he follows with a keen eye. He is always looking for the latest information regarding CBD products and how they can be used on a daily basis.
Adam has always been a creative person, and finds his position as a full-time writer to be an extremely rewarding and satisfying role. Having worked in extremely rigid environments that do not allow for any creative freedoms, such as finance and retail management, Adam decided he needed another outlet for his creativity. This decision led him to become a freelance writer. Adam would use his evenings outside of his work to create articles and blog posts on a variety of different subjects. The freedom and liberating sensations experienced when doing this were completely unlike his day job—in the best way imaginable! This would eventually lead him to find a full-time position here at Zamnesia.
This stark difference in daily work has been a welcome and long overdue change in Adam's life. His interests, positivity, and enthusiasm are spurred on by a willingness to take on new writing projects that allow his creativity to flourish.
Odysseas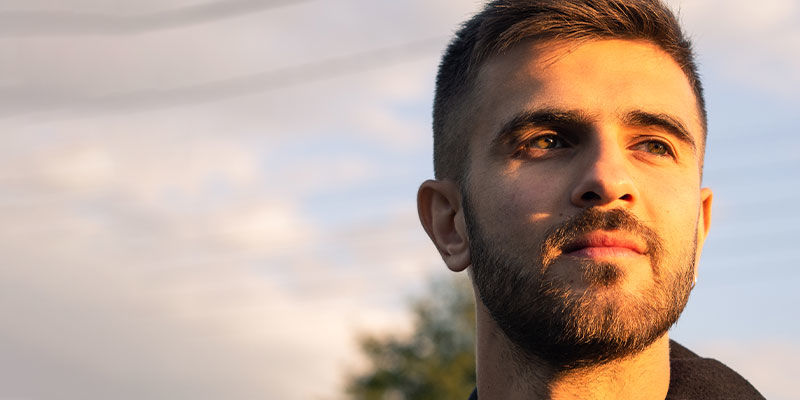 Odysseas studied Business Administration & Marketing, but soon realised his affinity for the visual and textual arts. After all, he had always been an avid watcher of movies, an insatiable reader of books, and a video game geek (but shh, don't tell this to anybody).
The love for pictures and words was lurking underneath. It just needed the right environment to emerge. It was during his studies as an Erasmus student in Portugal that he first got introduced to the world of photography and article writing, and immediately fell in love with it.
Since then, he has travelled, he has seen, and has explored the world around him. With the camera as a faithful companion always by his side, he documents people's stories and tries to show the immense beauty of our planet by combining words and images to create meaningful reports. His client work revolves around natural-light portraiture, events, and photo-documentary travel projects. Explore his work on his Instagram account @ody.the.explorer or via his website www.odysseaschloridis.com.