La Reina De Africa AKA Kaboom (Kannabia) feminized
5.00

5

1

(

4

)
La Reina de Africa combines the force of the AK-47 and the Northern Lights in a great strain that is easy to grow yourself.
In stock
You will be notified as soon as the product returns to stock
More info
KANNABIA - LA REINA DE AFRICA 
AKA KABOOM: A very effective crossing of Northern Lights and AK-47!
La Reina de Africa is a cross between the AK-47 and a super potent Northern Lights variety. She is very easy to grow outdoors as well as indoors even for the beginning grower as she doesn't need any special attention or care. She will develop thick stems and develop a great amount of thin leaves making her a very bushy plant. She can grow in most conditions but will perform best in a SOG environment. Her flowering period is about 8 to 9 weeks in which she will produce a really nice amount of reddish colored, compact and hard nugs that will have a nice layer of crystals.
La Reina de Africa is a very rewarding strain to add to your garden as she will reward the grower and smoker with a top-quality harvest. Her smoke is fruity with a spicy aftertaste and her effect is a very potent combination of physical and mental.
La Reina De Africa AKA Kaboom (Kannabia) feminized data sheet

| | |
| --- | --- |
| Brand | Kannabia |
| Genetics | 30% Indica / 70% Sativa |
| Parents | Afghan x Thai x AK-47 |
| Flowering Time | 9-10 weeks |
| Yield (Indoor) | 450-500 gr/m² |
| Yield (Outdoor) | 50-100 gr/plant |
| Height (Outdoor) | 200cm |
| Available as | Feminized seeds |
| Flowering Type | Photoperiod |
| Sex | Feminized |
*
Specified by breeder when grown under ideal circumstances
More information related to this product:
Reviews (4)
23/Nov/2020

Angenehm und stark!
Sanfter Rauch, geschmacklich top, nicht ganz so intensiv, dafür aber ein heftiges high! KABOOM

15/Jun/2020


superbe variété

You cannot post a review because you have not purchased this product
Grow Report

The Definitive AK-47 Marijuana: Kaboom
Another red-hot summer grow report with LED. Next up is Kaboom, the highest calibre AK-47 cannabis packing incendiary buds.
GENETICS
Kaboom: AKA La Reina De Afrika. We are not sure who calls her that, but in any event, this refined connoisseur-grade marijuana has an outstanding pedigree of Afghan, Thai, and AK-47 genetics. This strain is an exceptional hybrid that takes the very best from both spheres of sinsemilla influence. Outwardly indica and inwardly sativa, this is high-flying head stash that you could be forgiven for mistaking as typical heavy indica.
GROW DIARY
Kaboom by Kannabia is probably not on top of your list of must-grow primo, but it absolutely should be. Kaboom proved to be explosive under LED. She is easy to grow and pretty generous come harvest. The following is a blow-by-blow account of how this indica looking hybrid with the sativa south-paw knocked this grower out.
GERMINATION
The "paper towel method" is a simple and surefire technique to germinate cannabis seeds. With just one Kaboom to squeeze in amongst 3 Gorilla Glue by Zamnesia and a single Mataro Blue by Kannabia, Kaboom almost didn't make the cut. Fortunately, within 48 hours (36 hours to be exact), a lone Kaboom had sprouted a tap root. In fact, it was the first bean to germ of the batch.
SEEDLINGS
Kaboom is a strain that hit the dirt at 60mph. Acceleration increased as soon as she sprouted her first true leaves in less than 10 days. This baby is fast rooting and reliable. A blend of light mix soil, coco, and perlite proved to be the perfect substrate. An ordinary 18/6 light cycle with the extraordinary Dorm Grow G8 LED (380W actual draw) hovering 90cm above kept the growth fast-paced.
By day 14, the vegetative growth phase was on. Transplanting directly into 12l air-pots using a toothpick to burrow the seed helped the infant Kaboom progress stress-free. Pure water and a couple of light 25% doses of micronutrient supplements was all the feed she needed.
VEGETATIVE GROWTH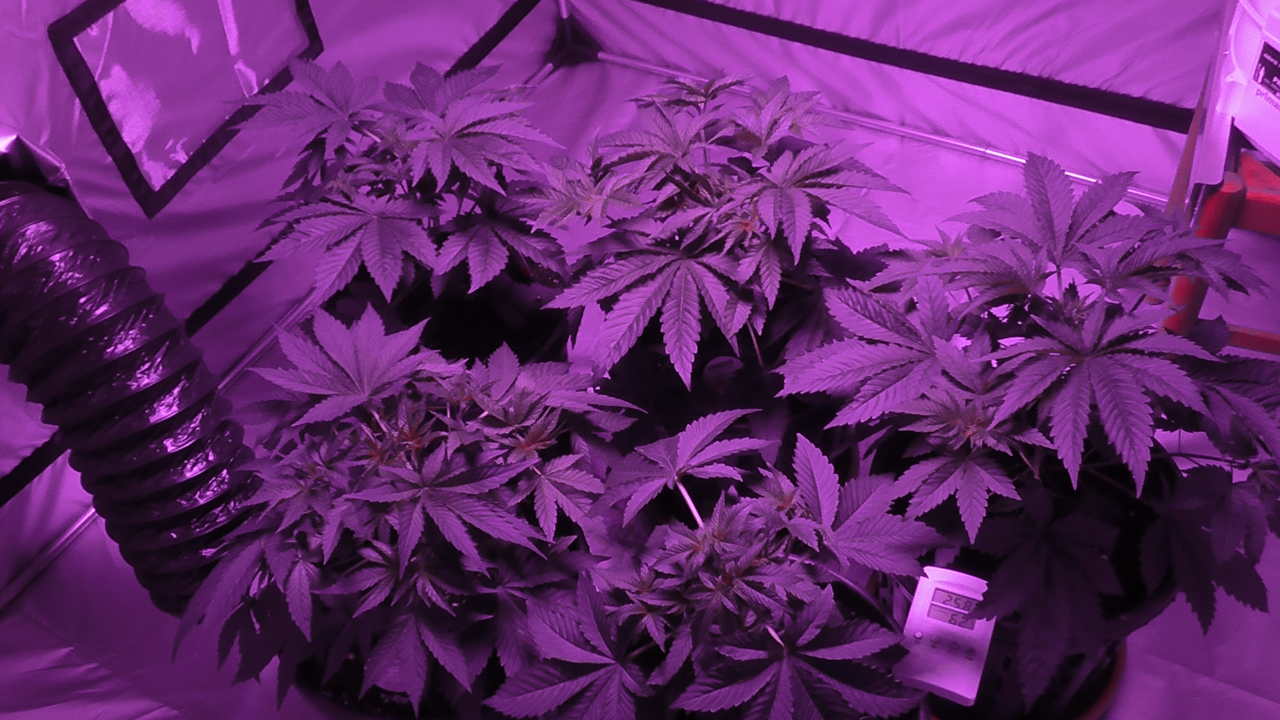 Early on, Kaboom will catch your eye as a low-profile, branchy hybrid that really is the poster child for AK-47 cannabis. She fills out lateral grow space as she gradually climbs vertically. Internodal spacing was nice and tight with a squat bush beginning to develop by day 21 from seed.
A week later on day 28, it was time to do some topping. Kaboom responded and recovered within days. The prospect of multiple chunky main colas of dense head stash was irresistible and later proved to require a shrewd bit of snipping. Pruning the main top also helped her to bush out even more. At day 35 as Kaboom passed 50cm, it was time to transition to the bloom phase. Base nutrient feeds never rose above a 50% dose. Although, she did appreciate full-strength micronutrients.
FLOWERING
Weeks 1 and 2 of flowering growth was steady and stretching was minimal. Of all the strains in the grow tent, Kaboom was the only one to retain a heavy indica look. By week 3, it was time to lollipop the cannabis garden to minimise popcorn buds. High temperatures due to a summer heat wave in Spain threatened progress at the same time.
The consistent 25°C temperature during vegetative growth was a thing of the past. From here to harvest, temps would hover within the 30-35°C range. Adding a CO₂ bag was an inexpensive quick fix. In the absence of air-conditioning, there really was no other viable alternative.
As it turned out, Kaboom was the hardiest plant of the bunch, too. Sure, adding silica to every feed no doubt also contributed to her performance. Nonetheless, she rapidly blossomed into a dank looking, orange hair-covered plant by week 5. Her feeding habits were uncomplicated. Kaboom really has a high tolerance for nutes. As doses of both macro and micronutrients incrementally reached full-strength by week 6, she cried "more, more, more!"
Weeks 7 & 8 were reserved for a slow and thorough flush before harvesting. This involved alternating between pure water and light doses of flushing solution. Chunky, long-running colas were flopping all over the grow tent and falling on top of surrounding plants. In hindsight, bamboo support is advisable when cropping Kaboom as her nugs really swell in the final fortnight.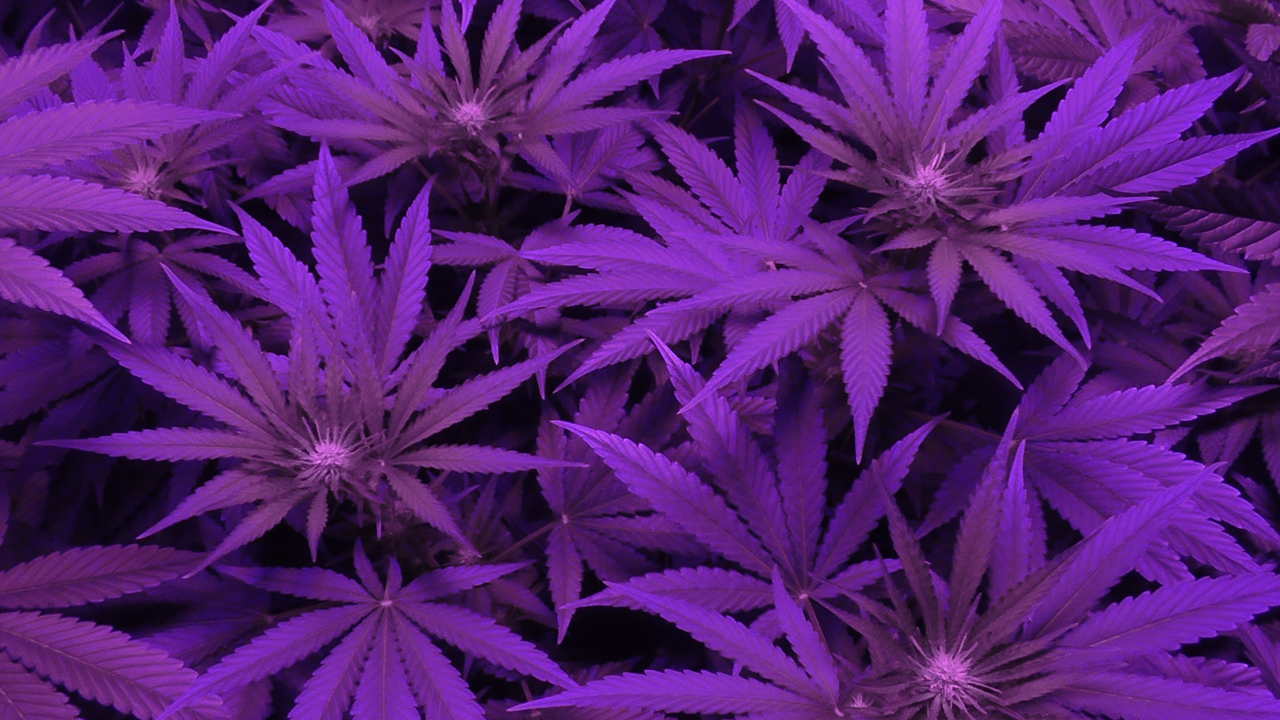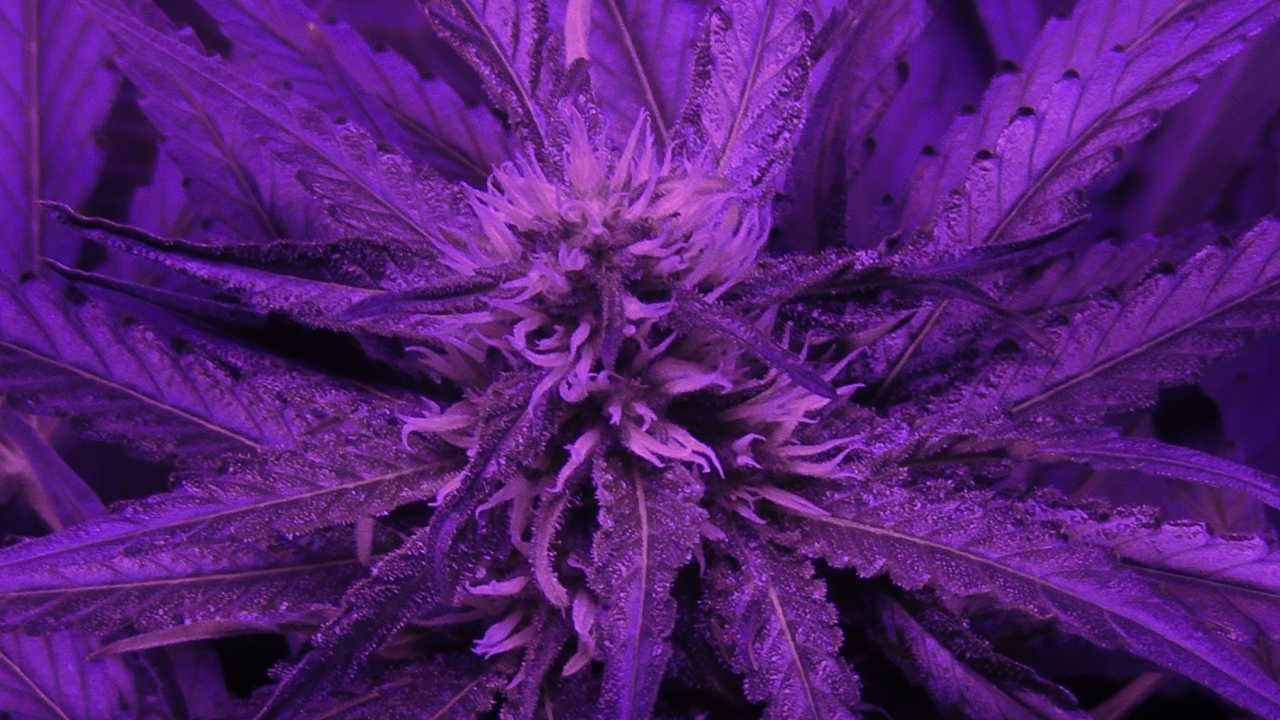 HARVEST
At day 58, Kaboom was ready for harvest. Dense, pumped-up, ginger haired buds with a pretty subtle growing odour had finally finished flowering. Stealth growers take note: minimal manicuring was required before setting the stash aside in wooden boxes carefully stacked inside a wardrobe.
Rotating buds on a daily basis helped to speed-up the drying process. After 10 days, a sample smoke was in order. 57.5g of fire weed was begging to be smoked. Quite a large sample went up in smoke. The rest was transferred to glass Kilner jars to cure as long as sticky fingers permitted. Some prize tops might make it through the full 30 day cure for max flavour.
SMOKE REPORT
Kaboom is a real fun daytime smoke sure to lighten the mood and put a smile on your face. For newbie tokers, giggles followed by gobbles of munchies is pretty much how it goes. Those with a higher tolerance will really appreciate the long-lasting, uplifting head high and mild calming physical effects.
After a good cure, a mixed fruity-spicy aroma eventually developed with a smooth, pure AK-47 hot flavour. Visually, she was the head turner of the whole grow. This grower just found a new favourite easy-cropping head stash. Maybe you too?
SHORT: Love AK-47 marijuana? This Grow Report is your ticket to a fat stash of fire-orange buds that will blow your mind. We've field stripped the ultimate AK-47 and reassembled the grow data to show you exactly how to cultivate top-shelf head stash. Now let's blow up the grow-op with Kaboom.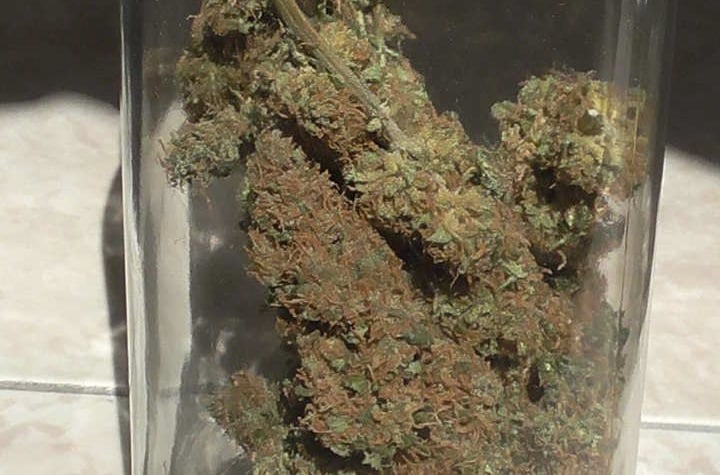 Restrictions
Please note that if your country is not on our general shipping list, we're unable to ship any item on our website to it. For more information check out the list here: Ordering & Shipping
Video (0)