Sweet Seeds: Seedbank Of The Month February 2019

4 min
Our recurring series Seedbank Of The Month returns to highlight another superb cannabis company. As a testament to Spain's quality cannabis boom, the Spanish city of Valencia has produced this month's selection, Sweet Seeds. Read on to learn more about their outstanding catalogue.
Spring will soon be here. You will want to order seeds post-haste to get a headstart on the outdoor growing season. Our series Seedbank Of The Month continues to highlight innovative companies, fresh standouts, and long-standing operations in the cannabis industry. The timing couldn't be better for you to learn about this month's selection: Sweet Seeds of Valencia. Cannabis seedbanks have become particularly competitive in Spain; it's why so many of our Seedbank Of The Month entries are based there! Sweet Seeds offers superior genetics for you to begin spring with a strong footing. Let's see how their seeds stand out.
SEEDBANK OF THE MONTH: SWEET SEEDS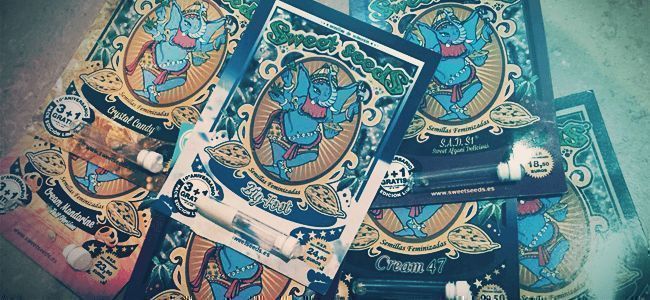 From their two stores in Valencia, Sweet Seeds has made many Spanish cultivators very happy. Now, we can deliver their range of cannabis seeds to you! Your grow will appreciate the consistently high standards met by Sweet Seeds. They choose their seeds very carefully before committing to selling them. Their quality checks ensure you receive only top-of-the-range products. Moreover, Sweet Seeds is transparent about their production and selection processes. They guarantee their seeds score higher than 95% on germination tests. They can afford to be proud of this result, having introduced dozens of multi-award-winning strains to the cannabis industry.
Cannabis cups throughout Europe and South America have celebrated Sweet Seeds strains from Green Poison and Black Jack to Cream Caramel. This is not surprising when you see the commitment Sweet Seeds puts into developing their seeds. They have crafted autoflowering varieties of their best strains, which themselves have swept awards at cannabis cups. They also have a range of CBD-rich strains, catering to those seeking the medical benefits of CBD.
SWEET SEEDS DELIVERS THE BEST STRAINS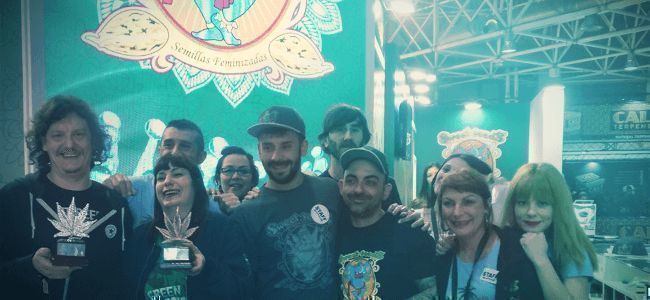 Despite their sweeping success, Sweet Seeds is far from complacent. They are keenly aware of developments in the global cannabis industry. In fact, they keep readers posted through their own news blog. Seeing the cannabis boom sweeping the United States, Sweet Seeds has also begun developing seeds with US genetics. They figured the genetics on offer from US growers were just too good to pass up. Still, Sweet Seeds brings their own spin to every strain they offer, highlighting the value of collaboration in the cannabis industry.
Sweet Seeds understands that their diverse customer base desires a broad range of seeds to select from. Different seeds meet different cultivators' needs, and Sweet Seeds has a passion for making all growers happy. With the unique and wide-ranging catalogue they offer, there's no need to delay in ordering now from Sweet Seeds. We have selected five strains from their assortment that truly distinguish themselves. There is something for everybody in the following selections.
THE 5 BEST STRAINS BY SWEET Seeds

GORILLA GIRL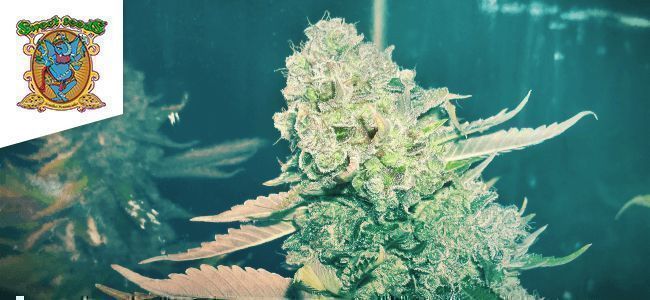 A jewel in Sweet Seeds' prized collection of US genetics is none other than Gorilla Girl. Although there are numerous "Gorilla" hybrids on the market, Sweet Seeds really hit upon something excellent with this one. Girl Scout Cookies and Gorilla Glue are each famous for THC content in their own right. Gorilla Girl exceeds expectations with a THC content of between 20–25%. This hybrid hits you strong, leaning towards uplifting sensations typical of sativas. This powerfully inspiring buzz will be accompanied by flavours of sweet mint from the GSC, balanced by the coffee-chocolate notes of Gorilla Glue. This profile is rounded out by classic cannabis aromas of earth and citrus. It all comes together in a vigorous strain that races to harvest after only 9 weeks of flowering. Under the right growing conditions, a dazzling array of colours will appear toward the end of flowering.
GREEN POISON CBD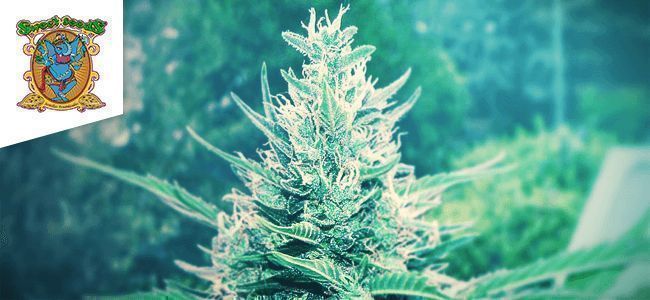 Green Poison is one of Sweet Seeds' most popular strains. They have now released a CBD-rich version in recognition of the growing demand for CBD. In Green Poison CBD, cannabidiol levels reach 5–12%, with THC levels between 5–9%. This means the CBD to THC ratio can vary between 1:1 to 2:1. It's impressive enough when a cannabis strain strikes a noticeable balance between THC and CBD. Now, Green Poison CBD ups the ante with a unique and beneficial ratio that's still rare to see on the market. The nature of this high will be quite special and understated. The mild effect will bring on a wave of immense relaxation. The cannabinoids interact for a soothing sensation you don't want to miss. It all comes with an aroma of walnuts and peppery arugula, with a fruity, citrus tinge.
RED POISON AUTO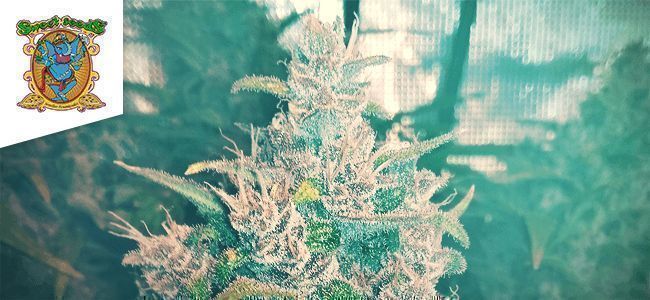 Sweet Seeds bred their Green Poison classic with a Kush landrace from Pakistan. You will not believe your eyes when you see the resulting Red Poison Auto. The landrace genetics give it a touch of ruderalis, delivering its spectacular buds in 8 weeks from seed to harvest. It's not just the speed that will impress. Brace yourself for one of the most striking plants to ever grace your garden. Instead of green, dark hues of lilac and red will give way to the most vivid shades of purple. Growing between 60–120cm tall, this plant will stand out with the odd orange or white hair amidst all that purple. As the colour suggests, there is a sweet, fruity flavour, but there is also an unmistakable hint of skunk. The presence of Skunk genetics speaks to the invigorating high, brought to you by a THC content of between 15–19%.
BLACK JACK F1 FAST VERSION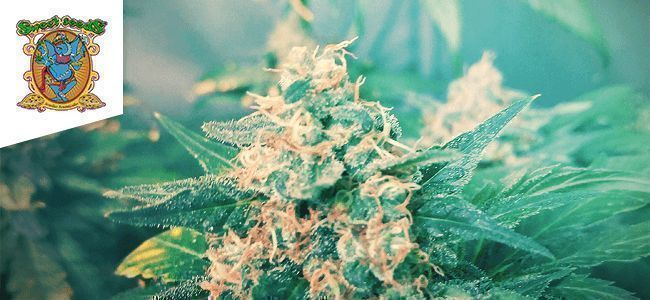 Black Jack holds a proud place in the inventory of Sweet Seeds. It has taken home prizes at 10 cannabis cups to date. This ten-time winner is a balanced hybrid with a THC content recorded between 16–21%. The euphoric high it delivers is thanks to its formidable parent plants. The classic Jack Herer and Sweet Afghani Delicious Auto are the proud parents here. This F1 hybrid flowers over 7–8 weeks. The resulting buds will impress you with their frosty coating of trichs. Expect a strong incense aroma with the flavour of lemon citrus. This could lead to many a satisfying smoke given the famously generous yields of Black Jack F1, the fast version.
SWEET PURE CBD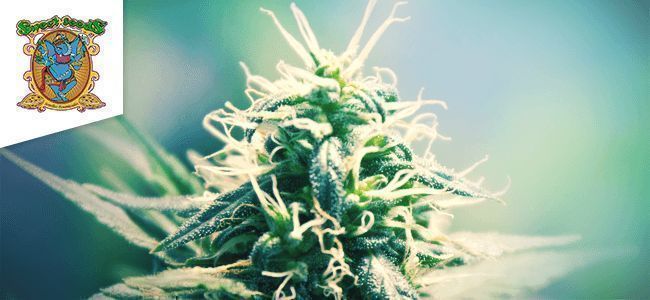 Just as no seedbank can neglect the CBD market these days, no seedbank should presume that creating a proper CBD-rich strain is an easy endeavour. Precision in cannabinoid levels requires cultivators and breeders of real skill. The care and attention Sweet Seeds pays to all of their work has equipped them for supplying the CBD market. Among their many excellent CBD-rich strains, we have taken a particular liking to Sweet Pure CBD. CBD content ranges between 8–15%, with THC content rarely surpassing 1%. This means you won't get high from this plant, but you will experience CBD goodness you're unlikely to find elsewhere. The soothing calm it brings comes with the great therapeutic benefits of CBD. The aroma of Sweet Pure CBD will be refreshing in and of itself. Expect some diesel influence, but mostly a fresh, fruity sweetness reminiscent of a cypress forest.
WIN FREE GOODIES WITH EVERY NEW "SEEDBANK OF THE MONTH"!
Former Seedbanks Of The Month, like the one you are reading about now, deserve eternal attention from us here at Zamnesia! Read about past and present honorees, and continue to visit our blog for the honorees of the future. Each new month highlights yet another stellar seedbank, kicking off a new round of awesome promotions and surprise giftings pertaining to that specific brand. So go ahead: once you are done here, visit this month's new Seedbank Of The Month, and take advantage of goodie giveaways!
Written by: Zamnesia
Zamnesia has spent years honing its products, ranges, and knowledge of all things psychedelic. Driven by the spirit of Zammi, Zamnesia strives to bring you accurate, factual, and informative content.

Find out about our writers
---