Blog

5 min
Spliff Seeds: Seedbank Of The Month November 2017

5 min
Spliff Seeds has just been named Zamnesia's top seedbank for November 2017. Click here for more info about this classic seedbank and its vast variety of cannabis seeds.
At Zamnesia, we're all about getting the best genetics into your garden. Hence, every month we like to shine a spotlight on some of the top seedbanks from across the globe.
This month, we're focussing on one of the oldest seedbanks to come out of the Netherlands, Spliff Seeds. With over 20 years of experience, the team at Spliff Seeds have developed a sweet catalogue of cannabis seeds we highly recommend trying for your next grow.
SEEDBANK OF THE MONTH: SPLIFF SEEDS
Spliff Seeds was formed over two decades ago in the heart of Amsterdam, making it one of the oldest seedbanks in the Netherlands today.
Working with a backlog of seeds from all around the world, the breeders at Spliff have created an amazing catalogue of new strains suited for all skill levels and grow spaces. Spliff Seeds was founded by a group of friends in 1995. After years of smoking, growing, and studying cannabis plants together, the team began to experiment with breeding their own strains.
As they travelled the world, collecting seeds from all kinds of different cannabis varieties, the complexity and quality of their homebred strains only improved. Soon, the team at Spliff Seeds realised that some of their strains were far superior to what was readily available on the market. So, they established their own company and were ultimately able to turn their passion for cannabis into a successful business.
Today, Spliff Seeds is a household name among serious growers. The seedbank is renowned for producing a variety of recreational and medicinal strains, available as regular, feminized, and autoflowering seeds. Apart from making their unique strains available for personal cultivation, Spliff Seeds also plays an active role in educating people about cannabis, supporting various legalization campaigns around the world.
The seedbank also encourages cultivation for personal use (in areas where it is legal) to combat large-scale production, which often relies on strong fertilizers, pesticides, and other harsh chemicals that impact not only the plant, but the environment as well.
TOP 5 SPLIFF SEEDS STRAINS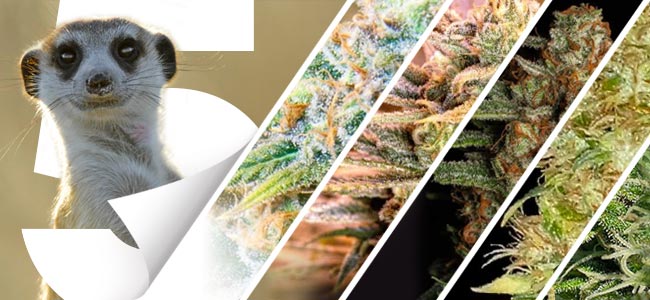 From hard-hitting indicas to uplifting sativas, you can rest assured that Spliff Seeds has something for everyone.
All Spliff Seeds strains are developed from classic landraces and top-shelf cuttings of Afghan, Haze #1, Skunk, Northern Lights, and other renowned varieties. This ensures that every new strain to hit their catalogue is vigorous, productive, and reliable.
The team at Spliff also pay close attention to their plants and aim to make every strain as resistant to mould, diseases, and hermaphroditism as possible.
The Spliff Seeds catalogue currently boasts over 40 different cannabis varieties. Here are 5 of our favourites.
CBD MEDI KUSH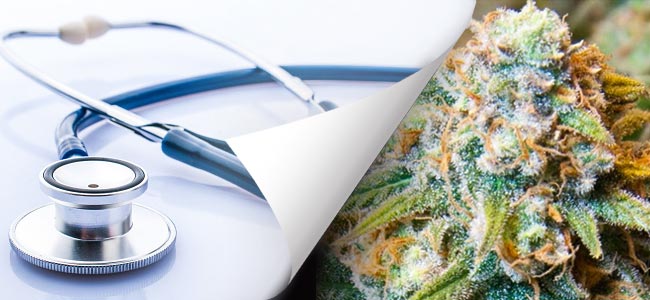 As the name suggests, CBD Medi Kush is a high-CBD strain designed for medical patients. It is a cross between Blue Medi Kush, Amnesiac, and a CBD-rich Afghani variety. CBD Medi Kush boasts CBD levels of roughly 9%, combined with average THC concentrations. This strain is noted for its strong vegetative growth and great yields. While CBD Medi Kush can take about 11 weeks to flower, it produces heavy harvests (up to 450g/m² indoors) of dense, resinous buds.
This strain is also very aromatic, producing a strong scent that combines the iconic smell of Kush varieties with fruity, berry, and slightly floral undertones. Medical users tend to look to CBD Medi Kush for relief from physical symptoms like pain and inflammation, as well as psychological symptoms associated with stress, depression, and even anxiety.
Recreational users, on the other hand, can enjoy this strain for its mild psychoactive effects coupled with the soothing and relaxing properties of CBD. All in all, this is an extremely well-rounded strain that'll make a great new addition to your garden.
GOLD BAR KUSH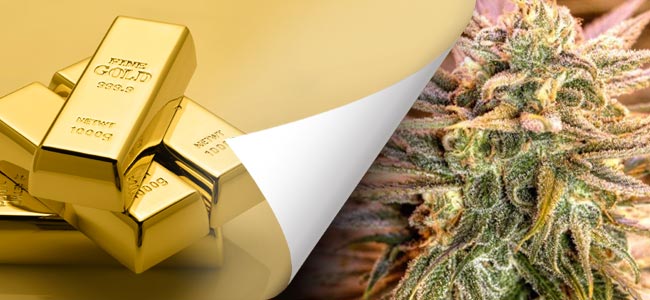 Gold Bar Kush is a hybrid strain that's bound to impress. Renowned for its vigorous growth,
mighty yields, and strong effects, this is a strain every grower will enjoy having in their garden.
Gold Bar Kush was created by crossing a special Medical Kush phenotype with a top-shelf version of Orange Bud. It is an indica-dominant variety that produces a strong euphoria followed by deep relaxation.
This strain boasts yields up to 500g/m² indoors and has a relatively fast flowering time of roughly 10 weeks. It produces big, heavy buds with a sticky coating of resinous trichomes. Gold Bar Kush has a surprisingly fresh aroma that combines the smell of Kush with fresh, sweet, and slightly fruity aromas. It is another well-rounded recreational strain that may also help some medical patients.
If you're looking for a versatile strain that's easy to grow, this is another one to put on your wish list.
PURPLE BERRY KUSH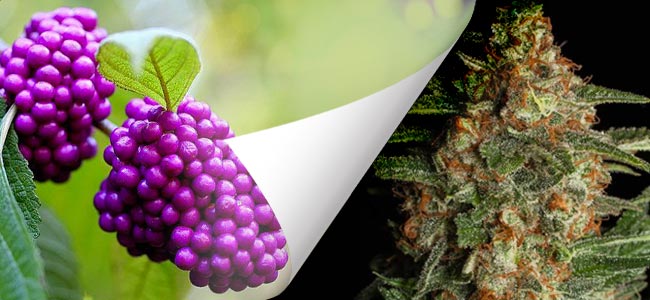 Purple Berry Kush is a very popular strain. It is an easy grow that produces decent yields of aromatic and potent buds. A cross between Spliff Strawberry and the famed OG Kush, this is another powerful indica-dominant strain. It produces strong feelings of euphoria, combined with a distinct sense of physical relaxation.
With a fast flowering time of roughly 8 weeks, this is a great strain for impatient growers who don't want to sacrifice the quality of their harvest. It produces hefty yields (up to 500g/m² indoors) of delicious, sticky bud.
Purple Berry Kush, as the name suggests, produces an intoxicating berry aroma alongside slight citrus undertones. Being an indica-dominant strain, Purple Berry Kush is beloved for inducing heavy feelings of relaxation. Many medical users turn to this strain for fast relief from physical symptoms like pain, inflammation, and nausea. If you're looking for a quick and easy grow that still produces harvests of top-shelf bud, make sure to plant some Purple Berry Kush today.
MOON WALKER KUSH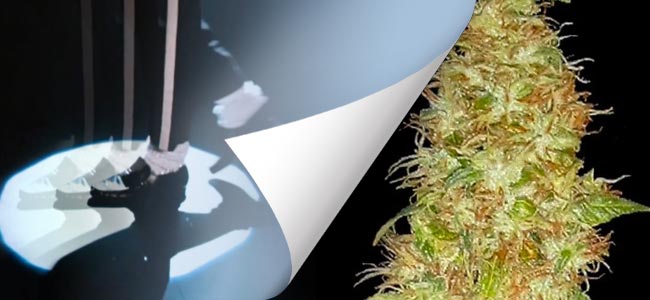 According to many that have tried it, Moon Walker Kush is one of the best Kush varieties currently on the market. This is an incredibly potent indica variety that even the biggest weed snob will love to have in her/his garden. A mix between Blue Medi Kush and Skywalker OG, this strain produces long-lasting effects that start off cerebral but slowly ease into full-body relaxation.
Moon Walker Kush is a great strain for growers, boasting fast flowering times and above average yields. Within roughly 9 weeks, this strain can leave you with a scale-tipping harvest of up to 550g/m² indoors or 650g/plant outside. Recreational users love and cherish this strain for its powerful effects and complex aroma that combines classic Cali Kush notes with tangy lemon and slight Diesel undertones.
Medicinal users, on the other hand, will cherish this strain for alleviating physical pain, as well as symptoms of depression, stress, and insomnia. If you're dying to bring a high-yielding, powerful Kush strain into your garden, this isn't one to pass up on.
MEDICAL KUSH AUTOMATIC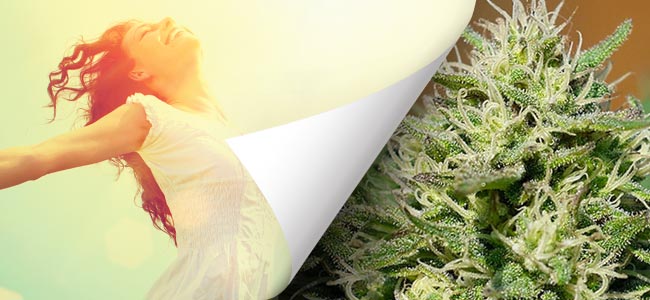 Medical Kush Automatic is a new addition to Spliff Seeds' line of medical strains. It is a cross between Medical Kush, one of their classic medical strains, and a top-shelf Dutch auto. This makes for an easy, reliable autoflowering variety. This strain is extremely compact, generally reaching heights of only 60-80cm. It flowers in roughly 10 weeks and produces medium yields of about 250g/m² indoors or roughly 60g/plant outdoors.
While it doesn't boast the fastest flowering time nor the greatest yields, Medical Kush Automatic's potential lies in its ease-of-growing, the quality of its buds, and its immense medical potential. Come harvest time, this strain will reward you with beautiful, resinous buds with a unique aroma that combines earthy notes with the sweet undertones of berries, fruit, and even caramel.
This strain produces very balanced effects that combine strong physical relaxation with cerebral clarity and euphoria. This extremely versatile strain can be used medicinally or recreationally at any time of day. If you're looking for a new auto to add to your garden, don't hesitate, and give Medical Kush Automatic seeds a go.
GET YOUR SPLIFF SEEDS DELIVERED TODAY
Spliff Seeds is, without a doubt, one of the top seedbanks based in the Netherlands, and we're proud to stock a wide variety of their best-selling products.
To order any of the 5 strains we listed above, or to browse their entire seed catalogue, visit the Spliff Seed pages on our website. For our full range of cannabis seeds, check out our seedshop today.
WIN FREE GOODIES WITH EVERY NEW "SEEDBANK OF THE MONTH"!
Former Seedbanks Of The Month, like the one you are reading about now, deserve eternal attention from us here at Zamnesia! Read about past and present honorees, and continue to visit our blog for the honorees of the future. Each new month highlights yet another stellar seedbank, kicking off a new round of awesome promotions and surprise giftings pertaining to that specific brand. So go ahead: once you are done here, visit this month's new Seedbank Of The Month, and take advantage of goodie giveaways!
Written by: Steven Voser
Steven Voser is an Emmy Award Nominated freelance journalist with a lot of experience under his belt. Thanks to a passion for all things cannabis, he now dedicates a lot of his times exploring the world of weed.

Find out about our writers
---