Paradise Seeds: Seedbank Of The Month June 2019

4 min
Seedbank Of The Month is reserved for the best cannabis companies out there. Our June 2019 mention goes to Paradise Seeds, a Dutch company that's been producing high-quality organic cannabis seeds for decades.
As the global cannabis industry continues to grow and progress, it's more important than ever to highlight the standout companies responsible for bringing operations to new standards of greatness. Featuring both newcomers and industry vets, Zamnesia's Seedbank Of The Month series aims to shine a light on those industry darlings delivering the best genetics and customer service year after year.
SEEBANK OF THE MONTH: PARADISE SEEDS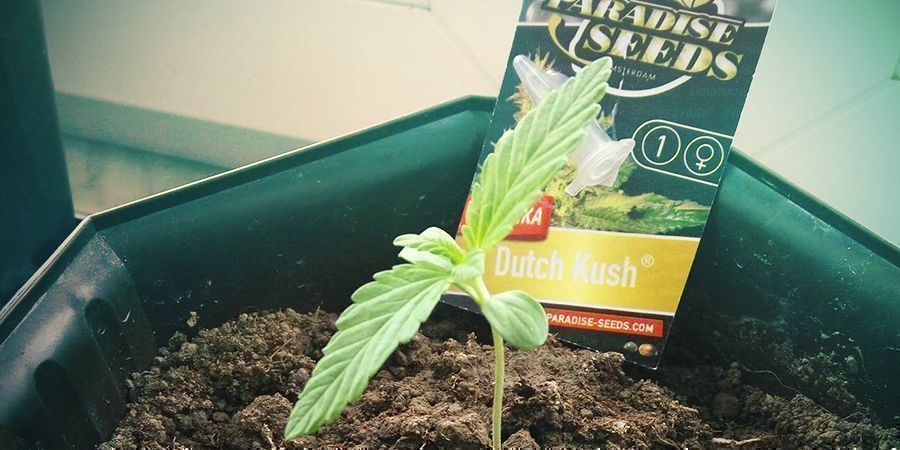 For the month of June 2019, we have selected Paradise Seeds. Based in Amsterdam, Netherlands, Paradise Seeds was founded in 1994 after a period of 12 years of growing and experimenting with a diverse array of cannabis genetics.
During the window of time when the company was founded, the cannabis mecca of Amsterdam was filled with relatively low-quality hash and weed imported from regions such as Afghanistan, Thailand, and Mexico. However, around this time, new, premium genetics from the United States began entering the scene. This introduction of high-quality genetics was the catalyst that plunged Paradise Seeds into their early research for premium genetics.
The company set up several outdoor cultivation locations in the Netherlands with the aim of creating strains with psychoactive potency along with specific terpene profiles to generate contrasting tastes of sweetness and spice. It didn't take long for these varieties to gain some serious attention. Demand skyrocketed, and what began as a humble research project quickly erupted into a popular seedbank. This project contributed to the Netherlands becoming one of the most respected hubs of cannabis genetics on the planet.
Paradise Seeds continues to test their genetics in Europe at breeding grounds used for experimentation. The company also sees the value of community when it comes to breeding. They openly encourage their customers to send them any seeds or clones they are ready to experiment with.
The results of their breeding process are healthy, organically produced seeds rich in all the necessary compounds. The company produces these seeds using accurate and honed pollination techniques that take place within secure pollination rooms to ensure the correct strains end up mating with each other. Seeds are harvested carefully by hand and tested for viability and germination potential. Only the superior specimens are selected for sale. This process enables Paradise Seeds to guarantee a 95% germination rate within the correct conditions.
This rigorous process has produced fruitful results. Paradise Seeds has won over 25 cups in various competitions since 1999, and received an honourable mention for High Times Magazine's Plant of the Year 2003 for their strain Sensi Star.
As well as producing some fun and potent recreational strains, Paradise Seeds' varieties are also qualified for medicinal use. Their strains have been bred to reduce pain and nausea and improve appetite in medical patients.
TOP 5 PARADISE SEEDS CANNABIS STRAINS
1. WAPPA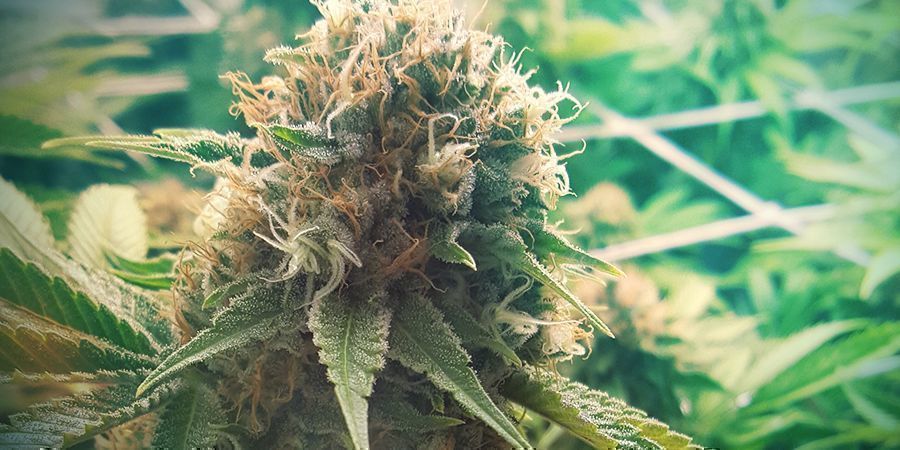 Wappa is a strain of slightly mysterious origins, stemming from parent strain Skunk and another undisclosed strain. The mix of these two varieties birthed a slightly indica-dominant hybrid that produces a soothing physical high alongside a motivating mind buzz. Varying THC levels of 15–18% make the high moderate but long-lasting. Lower-intensity phenotypes are good for beginner smokers, especially if THC levels have been tested beforehand. The carefully crafted terpene profile within the flowers offers tastes of sweet fruits, which are present in each toke. This pleasurable high and sweet flavour were responsible for competition wins at the Copa De Canarias 2011 and Cannabis Champs Cup in Toronto, Canada in 2014.
Wappa is a compact plant that reaches a height of 60cm and produces dense, thin, and tall buds. Indoors, plants produce a yield of 450g/m² after a flowering time of around 55 days. Plants cultivated outdoors produce a yield of 500g/plant and will be ready for harvest during the end of September.
2. L.A. AMNESIA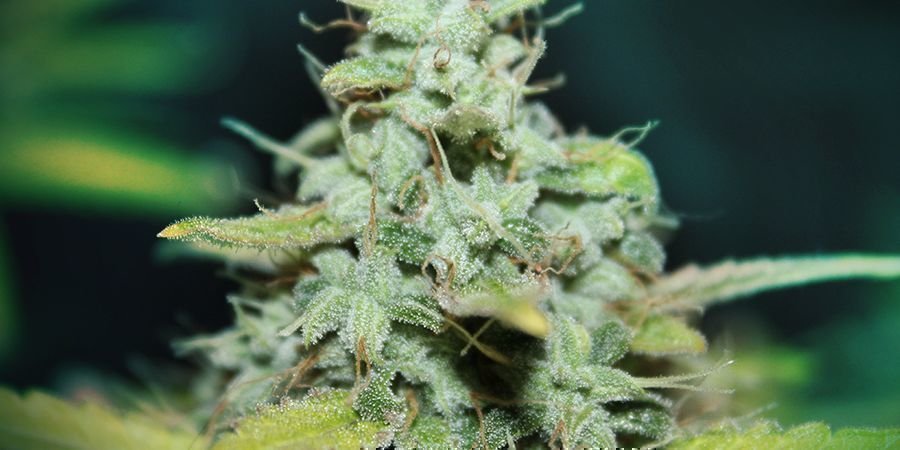 L.A. Amnesia is a sativa-dominant variety that produces large and dense flowers boasting bright orange pistils and a frosty white layer of trichomes. This strain was bred to provide an intense psychoactive sativa high that offers a mental buzz similar to that of a cup of coffee. This trait makes L.A. Amnesia a great choice for an early wake-and-bake before a long, productive, and creative day. Amnesia Haze and Kush were crossbred to bring this strain to life, gifting it with solid THC levels of between 20–24%.
L.A. Amnesia grows well both indoors and outdoors. Indoor plants produce a great yield of 600g/m² after a bloom period of around 60 days. Plants grown outdoors really show the full potential of this strain, producing mighty yields of over 1000g/plant.
3. AUTO WHITEBERRY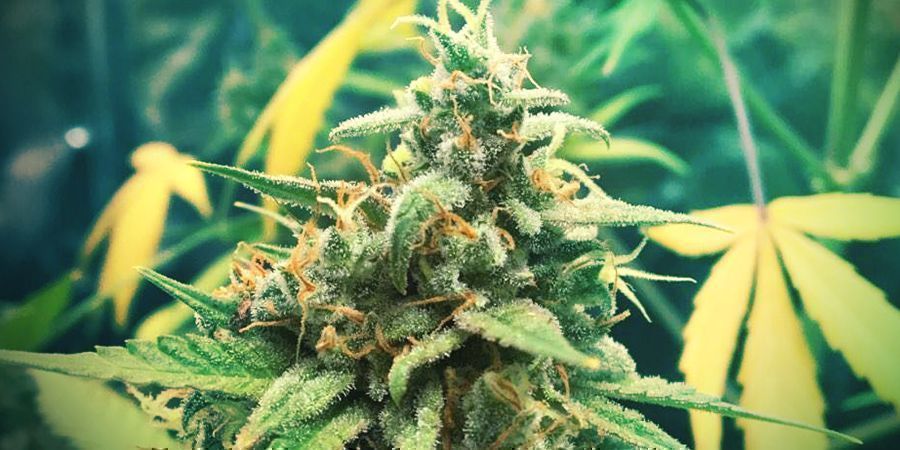 Auto Whiteberry is an autoflowering variety that features 80% indica genetics, 10% sativa, and 10% ruderalis. This genetic profile was made possible by breeding White Berry with a ruderalis strain. The result is an easy-to-grow beginner strain that boasts purple buds and high resin production inherited from her indica mother. For a small auto, her stoning high is formidable and fuelled by THC levels of between 15–19%. These fast-acting effects are accompanied by scents and flavours of sweet berries.
Auto Whiteberry is a durable and fast-growing strain, perfect for growers seeking a quick harvest. Indoor plants will explode from seed to harvest in 63 days and produce a yield of 350g/m². Plants grown outdoors have a slightly longer growing period of 65 days and produce a yield of approximately 50g/plant.
4. SPACE COOKIES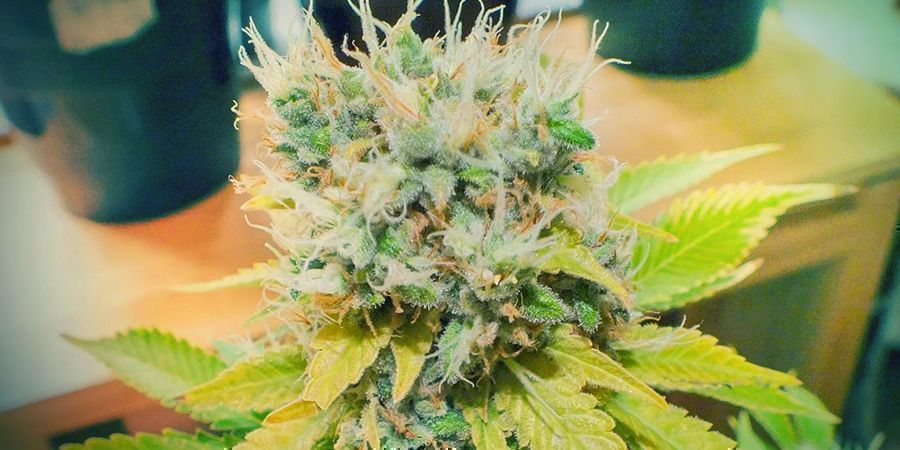 Space Cookies looks slightly alien in nature, with large, bulbous buds featuring orange pistils and slightly purple sugar leaves. This otherworldly lady is a descendant of the Girl Scout Cookies lineage infused with Afghan genetics. These hardy landrace genetics make Space Cookies a strain that is highly resilient and easy to cultivate. This slightly indica-dominant specimen offers a primarily stoning high that stimulates the appetite, melts stress in the muscles, and elevates mood. Her scents and tastes of sweetness and pine make the mouth water when her buds are removed from the storage jar.
Space Cookies yields well indoors, putting out a harvest of 550g/m² when grown in the right conditions. Plants grown outdoors within pots and beds produce mammoth yields of 1000g/plant, which will be ready to trim during the middle of October.
5. ALLKUSH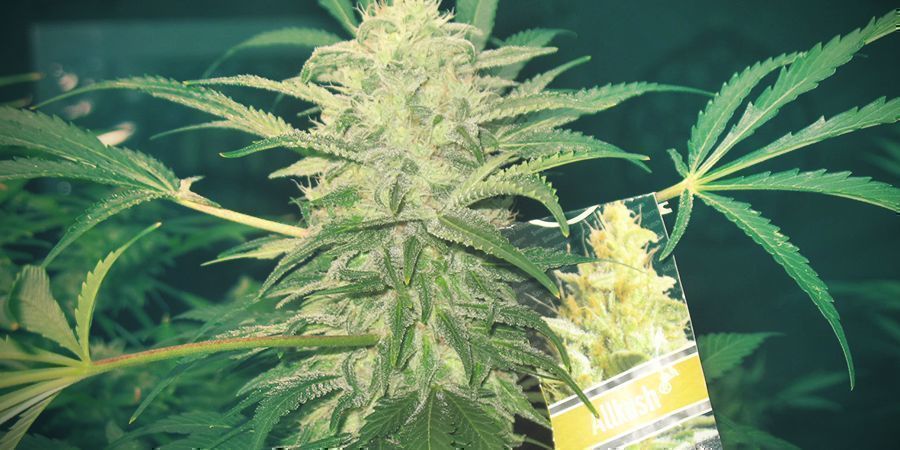 Allkush is an award-winning strain that has seen success at the High Times Cannabis Cup, Highlife Cannabis Cup in Amsterdam, and Cannabis Cup in Argentina. The origins of these genetics lie in the Middle East, where this harsh environment gave rise to a powerful indica. This indica-dominant specimen was bred using Kush and Dutch genetics, bringing about a strain with 22% THC and a deeply stoning and long-lasting high with good therapeutic potential.
Indoors, Allkush will reward growers with a yield of 450g/m² after a flowering time of up to 60 days. Outdoor plants raised in the sun will produce 600g/plant and will be ready to harvest during mid-October.
OUR SPECIAL GIFT TO YOU: FREE SEED WITH EVERY PARADISE SEEDS ORDER
What better way of celebrating another seedbank of the month highlight than with a special gift just for you! During the entire month of May, customers will get a free seed with every Paradise Seeds order. Yes, you read that right, a cannabis seed completely free with every Paradise Seeds package. Who said the best things in life don't come easy?

(Only while stock lasts, so be fast!)
Written by: Zamnesia
Zamnesia has spent years honing its products, ranges, and knowledge of all things psychedelic. Driven by the spirit of Zammi, Zamnesia strives to bring you accurate, factual, and informative content.

Find out about our writers
---