New Strain By Pyramid Seeds: Purple

1 min
What is it about frosty purple marijuana that enchants growers and smokers alike? Purple weed is all the rage and far from jumping on the bandwagon Pyramid Seeds are dropping the bomb Purple cannabis strain.
What do we really know about the Pyramids? Are they the ancient advanced architecture of a lost civilisation? A road map for extraterrestrials? Or something stranger? Mankind has yet to unlock the secrets of the pyramids. But every so often a spectacular paradigm shifting discovery is made. In 2018 Pyramid Seeds release the Purple from their Barcelona breeding chambers. Finally purple marijuana fit for a Pharaoh.
Pyramid Seeds have gained an international reputation for breeding truly unique hybrid cannabis strains. The master Spanish breeders and growers that brought you the definitive AK 47 specimen Tutankhamun and the monster yielding Anubis have done it again. The all new Purple is the latest graduate of the Pyramid Seeds cannabis mystery school.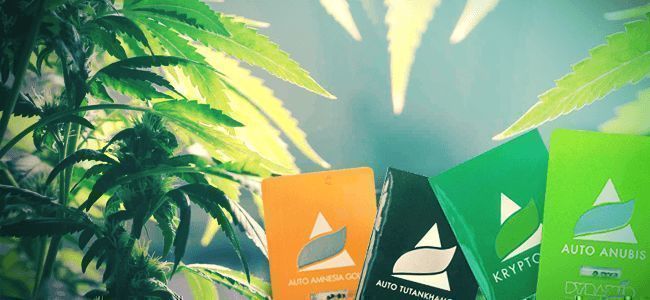 Intensive hybridisation of the most colourful cultivars selected for the deepest purple tones makes the Purple a real head turner in the cannabis garden. Visually this strain looks so good it's almost a shame to smoke it. Expect dense sticky purple nuggs in 8-9 weeks of 12/12.
The Purple is an indica dominant hybrid that stays compact and thrives both indoors and outdoors. Tremendous hybrid vigour, stocky stature and a short bloom cycle are not usually associated with purple strains. Moreover, Purple is a relatively low odour strain with a subtle sweet black liquorice scent and delicious taste, kind of like a grape and forest fruits smoothie.
Purple is a pleasure to cultivate and a treat to toke. With minimal fertilisation and attention, even beginner growers can harvest heavy yields of potent purple buds. The building of the Great Pyramids was undoubtedly a complex process. Whoever built them?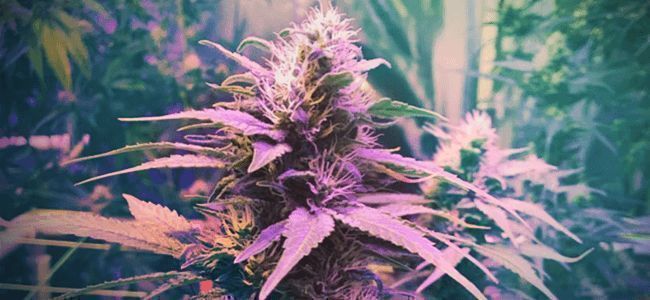 But cropping the easy to grow fire strains from Pyramid Seeds couldn't be simpler. Purple weed without the usual nuances and peculiarities common to connoisseur grade purple cannabis strains. How can you resist? If the Annunaki smoke weed, it's gonna be purple.
Whether you're a hobbyist home grower or pro commercial cultivator, you need reliable beans that distinguish themselves from the usual range of Haze, Kush and Skunk crosses offered by other seed banks. What's seldom is wonderful, but we recommend you find a keeper mom of the Purple and hold on to her. This won't be a daunting task either as the Purple is pretty uniform and bushy enough for plenty of clones.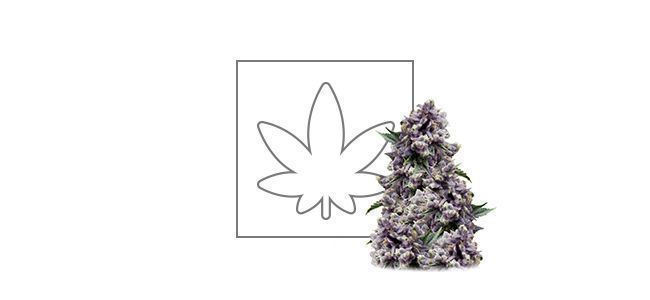 Buy Purple by Pyramid Seeds
Written by: Top-Shelf Grower
Veteran cannabis cultivator originally from Dublin, Ireland and currently on the loose in southern Spain. 100% committed to Top-Shelf reporting until captured or killed.

Find out about our writers
---