CBD appears as an ingredient in countless skincare formulas. But why has the cannabinoid taken the beauty industry by storm? Well, it turns out CBD can work wonders for the skin, making cannabis and cosmetics a perfect match. The CBD-infused beauty and skincare market now includes a massive range of products including CBD cream, CBD balm, butters, and other topicals.
Find out how to take your skincare regimen to the next level using the power of cannabidiol.
What Are CBD Cosmetics?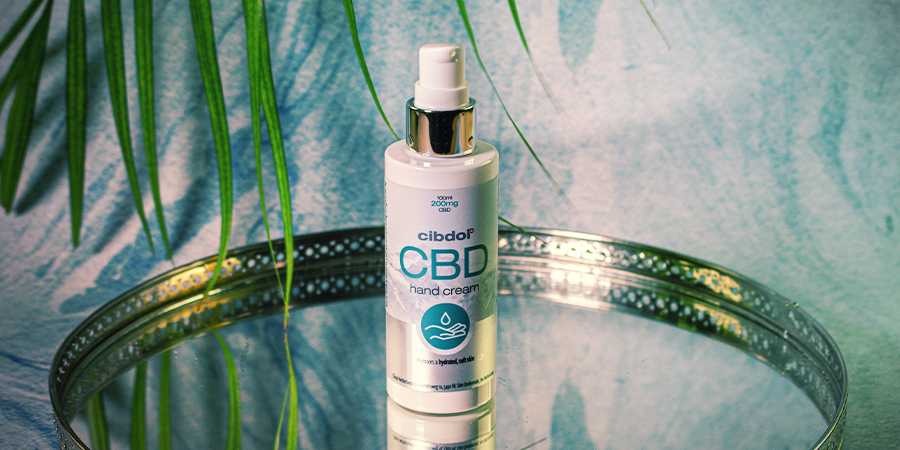 CBD cosmetics encompass a wide range of skincare and beauty products that contain cannabidiol. The addition of this versatile compound transforms everyday creams, moisturisers, and lip balms into soothing and rejuvenating CBD cosmetics. For those new to the term, CBD is a non-psychotropic natural ingredient found in the hemp plant. As the popularity of CBD oil and other supplements has grown over the years, the beauty industry has harnessed the cannabinoid to create ranges that nourish dry and red skin, creating a bridge between cosmetics and cannabis.
CBD cosmetics include hundreds of hemp oil-derived skincare and beauty products containing the natural ingredient cannabidiol.
How Are CBD Cosmetics Made?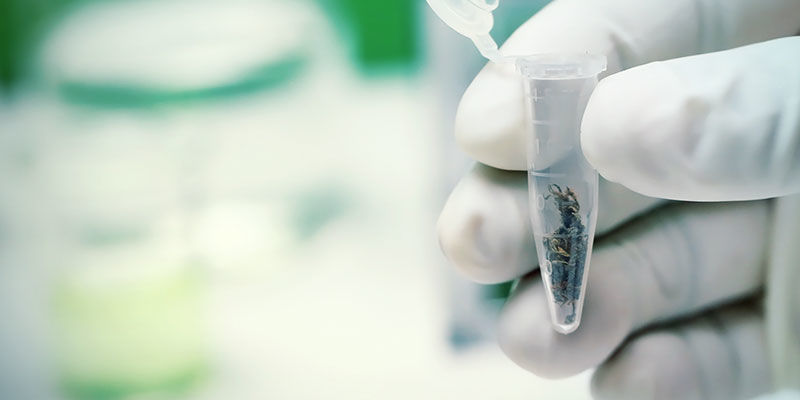 It all starts with the cannabis plant, or, more specifically, the hemp plant. The best companies source hemp oils from organically grown EU-certified industrial hemp, which contains good levels of CBD and low levels of THC.
Manufacturers then process the plants using state-of-the-art CO₂ extraction technology, which separates the valuable molecules—cannabinoids and terpenes—from unwanted components like waxes and chlorophyll. After creating a pure, potent, full-spectrum hemp extract, manufacturers add this substance to different ingredients, including shea butter, aloe vera, hyaluronic acid, seed oils, and fatty acids, to create high-quality CBD beauty products.
How are CBD cosmetics made?
CBD cosmetics stem from EU-certified industrial hemp. Supercritical CO₂ extraction serves as the best and cleanest way to extract CBD. This extract is then added to other natural ingredients to boost the efficacy of each cosmetic product.
Alternatively, some manufacturers use CBD isolate crystals, as opposed to full-spectrum CBD extracts, for a highly focused approach to CBD beauty. Concerning the use of CBD isolate crystals versus full-spectrum extract, neither solution is necessarily "better" than the other. Instead, each formula offers benefits and drawbacks that will make one or the other more suitable for different consumers and scenarios.
What Does CBD Do for the Skin?
CBD interfaces with the skin in a unique manner. As our largest organ, the skin contains a lot of different cells and layers. The endocannabinoid system plays a key role in regulating cellular activity in the skin, from proliferation to growth. CBD communicates with this system and helps to soothe redness and sensitivity. Rather than exerting a novel effect on the skin, CBD simply helps to level out the scales, restore balance, and bring it back to its natural state.
| | |
| --- | --- |
| | Soothes Red/Rough/Chapped Skin |
CBD exerts a soothing effect on the skin. Various factors lead to red and chapped skin, including low moisture content in the air and cold weather. These environmental conditions take a toll and lead to dry and sensitive skin. Lathering CBD onto the skin can help to reduce redness and roughness, offering natural relief. Many users compare these soothing effects to those of aloe vera.
| | |
| --- | --- |
| | Reduces Blemishes |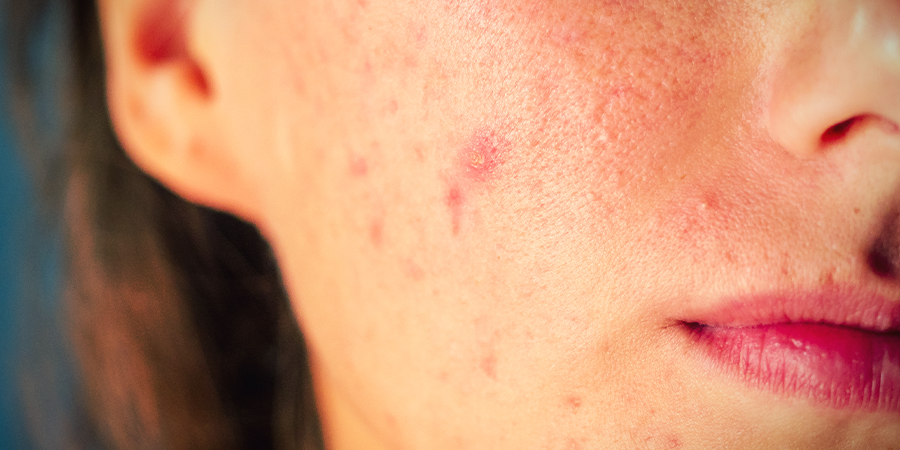 Blemishes are defined as marks, spots, and discolouration on the skin. The soothing and balancing effects of CBD help to reduce blemishes and restore smoothness, making for a radiant appearance.
| | |
| --- | --- |
| | Nourishes Skin |
Several factors can cause the skin to flare up, from specific skin conditions to environmental irritants. CBD serves as a moisturiser, nourishing the skin and taking the edge off the harshness inflicted by these factors. Add a CBD skincare product to your daily skincare routine to trap in moisture and nourish your skin.
| | |
| --- | --- |
| | Protects Skin Against Ageing |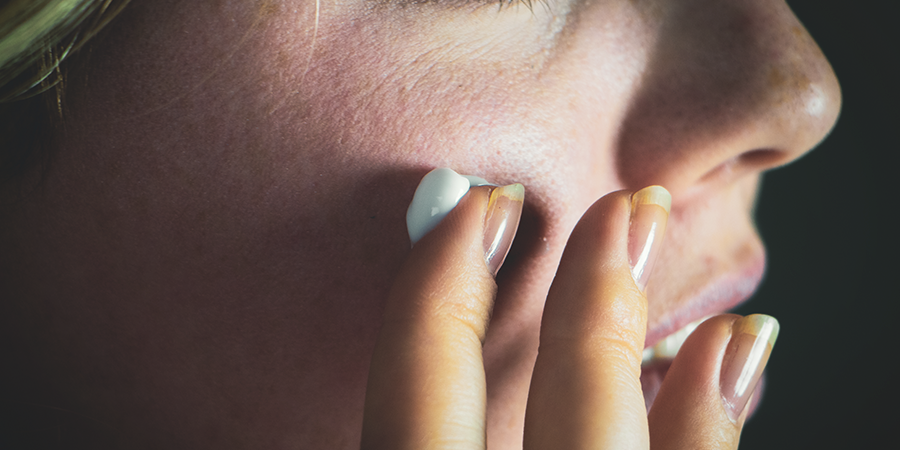 CBD skincare products protect the skin against the symptoms of ageing. Many players in the CBD- infused cosmetics market are now incorporating the molecule into their formulas to improve effectiveness. Free radical damage accrues over time, contributing to the visible signs of ageing. The antioxidant properties of a CBD beauty product may help to neutralise these damaging molecules and reduce the appearance of dullness and a ruddy skin tone.
Is CBD Good for Wrinkles?
Although CBD doesn't stop the occurrence of wrinkles, it may help to improve their appearance. By boosting the moisture content and smoothness of the skin, CBD oils in creams and lotions help the skin appear revitalised and smooth. The antioxidant capabilities of CBD may also help to reduce the cause of wrinkles: free radicals cause collagen to break down in the skin, eventually giving rise to wrinkles. CBD helps to tackle and extinguish these pesky molecules, aiding the skin from multiple angles.
Will CBD cosmetics get rid of wrinkles?
CBD may help improve the appearance of wrinkles by hydrating the skin, locking in moisture, and increasing skin tightness.
Loss of skin elasticity causes the skin to sag and droop during the ageing process. CBD doesn't work to prevent this natural process, but it can give the skin a more solid and tighter appearance by improving moisture content. Through its soothing action, CBD can help to minimise the appearance of puffy skin and bags under the eyes, contributing to a tighter, more youthful look.
CBD Cosmetics and Skin Types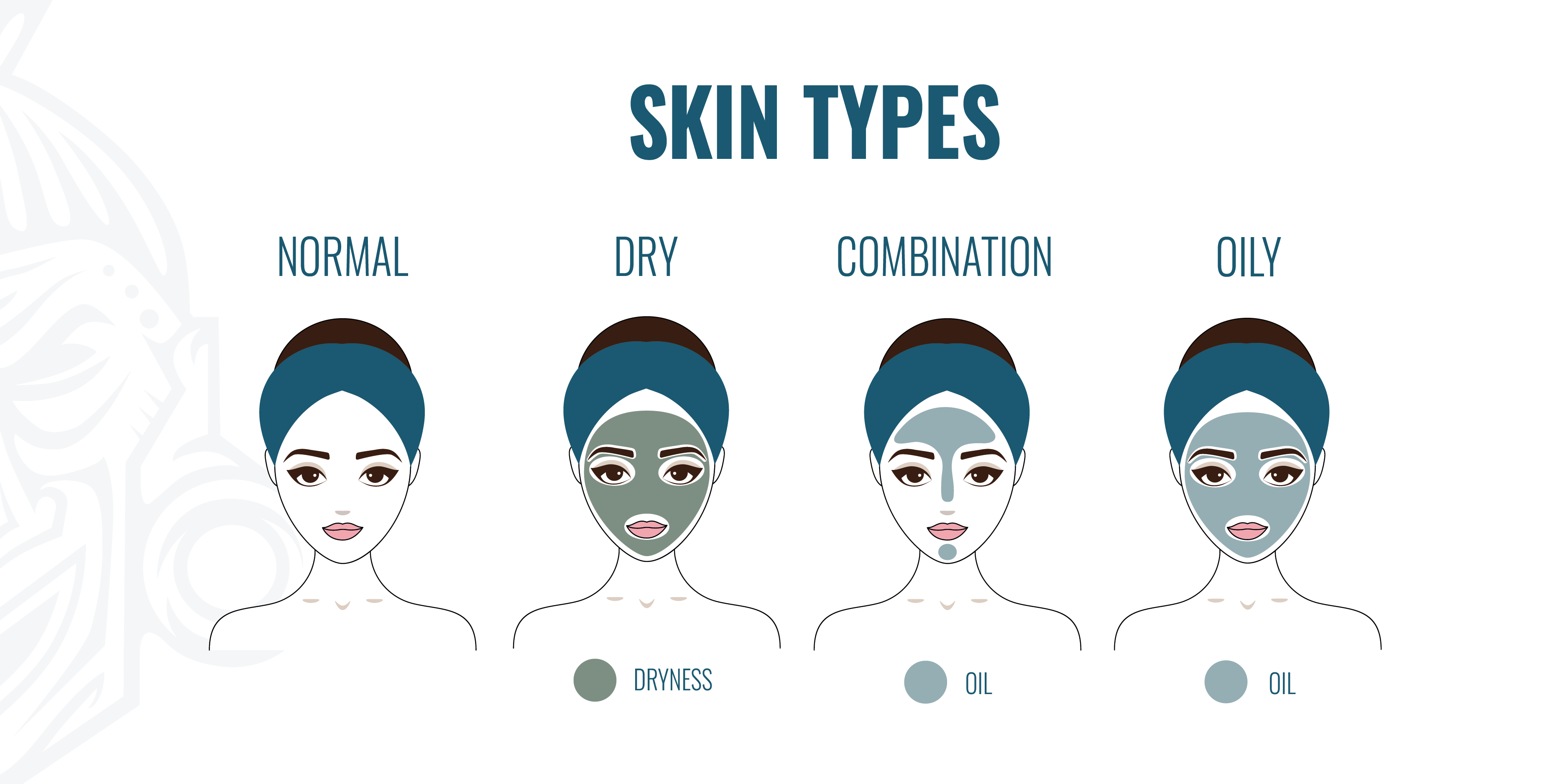 Humans are unique in many ways, and that extends to the characteristics of our skin. Some people have skin that produces more oil, whereas others experience frequent dryness. In other cases, people may experience both dry and oily skin at the same time. Check out the sections below to see if you can use CBD skincare products for these conditions.
Can CBD cosmetics be used on all skin types?
CBD helps to strike a balance in the skin. Therefore, the cannabinoid does benefit oily skin, as well as dry skin and combination skin.
| | |
| --- | --- |
| | Can You Use CBD Cosmetic Creams on Combination Skin? |
Combination skin describes a skin type featuring zones of normal, dry, and oily skin. Areas of dryness and excess oil may appear due to weather conditions or internal factors. Combination skin often reacts extremely well to the application of cosmetics in CBD cream, lotion, and balm form. The cannabis-derived molecule helps to regulate the state of the skin and balance things out.
| | |
| --- | --- |
| | Can You Use CBD Cosmetic Creams on Dry Skin? |
A lack of moisture due to environmental conditions and excessive sweating can cause the skin to dry out, eventually causing discomfort and possibly chapping. Genetic factors also play into the dry skin type, which results in the production of less sebum. The lack of lipids of the surface on the skin allows moisture to escape unchallenged. CBD skincare products help to lock moisture into the skin by balancing out oil production. Add CBD cosmetics to your dry skin type routine for easy daily maintenance.
| | |
| --- | --- |
| | Can You Use CBD Cosmetic Creams on Oily Skin? |
Our skin contains lots of little glands—known as sebaceous glands—that produce an oily substance called sebum. The normal production of sebum helps to moisturise the skin and protect it from the outside world. However, excessive production of sebum leads to an oily skin type and contributes to blemishes, such as pimples and blackheads. CBD cosmetics help to regulate the production of sebum, balancing out the presence of this otherwise vital substance. People with oily skin types often see great results after applying a CBD cream.
Why Use CBD Cosmetics Instead of Pure CBD Oil?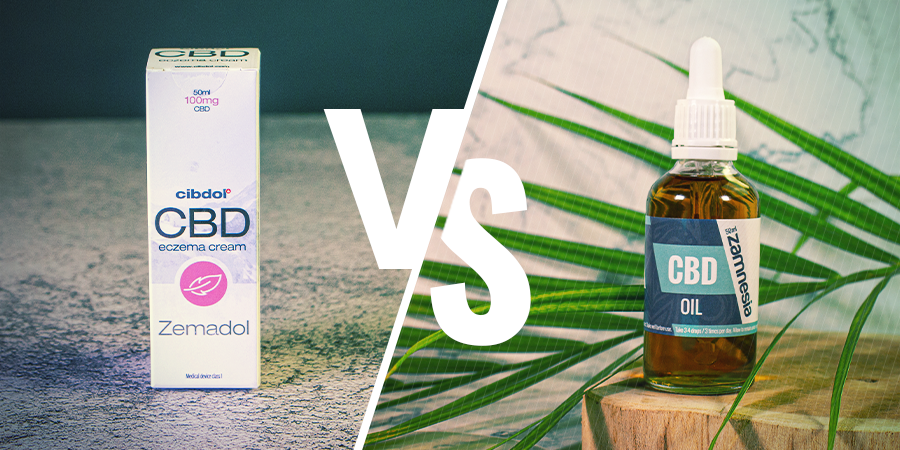 CBD cosmetics provide better results than simply applying topical CBD oil. Although CBD oil contains many valuable molecules from the hemp plant, the addition of other plant ingredients creates well-rounded formulas that work better than CBD oil alone. For example, CBD topicals that include hyaluronic acid, essential oils, aloe vera, hemp seed oil, fatty acids, and shea butter boast much better moisturising properties than CBD oil by itself, vastly improving skin condition and benefitting all skin types.
Are CBD cosmetics better than CBD oil?
CBD infused cosmetics are expertly formulated blends featuring vitamins and other natural products that keep the skin smooth, hydrated, and silky. CBD cosmetics outperform CBD oil alone when it comes to optimal skin care. 
What Does the Future Hold for CBD Cosmetics and Beauty Products?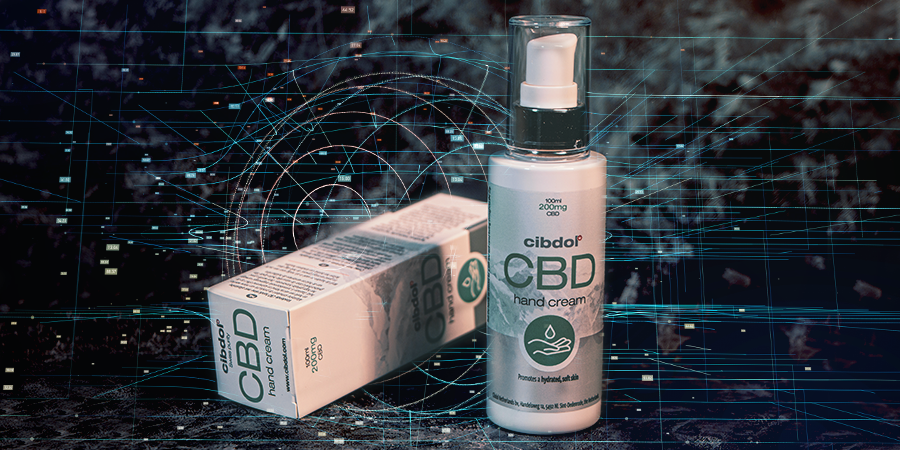 Cannabis has well and truly penetrated the beauty industry, creating a massively popular CBD infused cosmetics market and possible solutions to skin conditions. Now that hemp has made a name for itself in the world of beauty, what can we expect the future of cannabis cosmetics to look like? Currently, CBD skincare products are aimed at beauty and appearance. Creams, CBD balms, and seed oils help to moisturise the skin, improve its appearance, and achieve a balance between dry and oily states.
Hemp scientists are constantly discovering new applications for the cannabis plant, and some of these appear to apply to topical use. Early clinical trials have identified the potential of hemp and cannabis cosmetics for various skin conditions, although we have yet to reach any definitive conclusions. As more research and clinical trials continue to show promising results, the future of cannabis skincare products will likely give rise to a flourishing pharmaceutical sector and solutions to various skin conditions.
---