The Origin Of Northern Lights And The Top 3 Northern Lights Cannabis Strains
4 min
Few strains have a reputation like Northern Lights. Known for its resinous buds and resilience, this strain has forever changed the cannabis industry since it first hit the shelves in the 1980s. In this article, we take an in-depth look at Northern Lights and share our top 3 picks of the best Northern Light varieties.
In our The Origin Of series, we take a look at classic strains that forever changed the cannabis game. These groundbreaking genetics have spawned many of today's most popular strains, and continue to inspire old and new school breeders. If you are hungry for even more classic strain knowledge, check out our Origin Of blogs highlighting AK-47, Gorilla Glue, and Blueberry.
Few cannabis strains are as renowned as Northern Lights. Whether you're a veteran cannabis user or a rookie, chances are you've tried some variety of this incredible strain.
Originally an indica bred from pure Afghani genetics, Northern Lights has since been crossed with hundreds of new varieties, giving birth to world-famous hybrids like Super Silver Haze and Shiva Skunk.
Ever since it hit the market in the 1980s, Northern Lights has revolutionised the cannabis field, winning cup after cup all across the globe. Today, the strain has retired from the competition and instead takes its place among the most trusted names in the cannabis industry.
In this article, we take an in-depth look at Northern Lights and its history, before sharing our handpicked list of the best Northern Lights varieties currently available on the market.
NORTHERN LIGHTS: ORIGINS OF A CLASSIC INDICA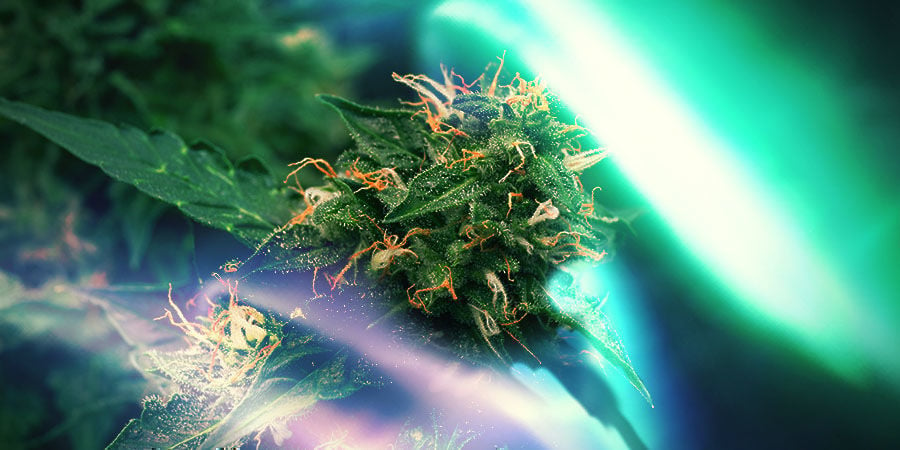 Northern Lights is a powerhouse indica strain cherished by cannabis lovers worldwide for its potency, resinous buds, and resilience to tough climates.
Its strong genetics have been used to create countless new hybrids, including Super Silver Haze, Hash Plant, and Shiva Skunk. But where exactly did this now-iconic cannabis strain come from?
Well, as is often the case when it comes to cannabis, the answer to this question is far from clear. In fact, the history of Northern Lights is muddy at best.
Rumour has it that the strain was first grown on an island near Seattle, Washington. Some sources claim the man responsible for growing the strain was simply named "The Indian."
"The Indian" apparently grew 11 plants, which he named Northern Lights #1-11. Weed folklore posits that these were purebred Aghani plants with very notable indica characteristics; the plants were luscious, bushy, and produced thick, resinous buds.
When the plants came to flower, Northern Lights #5 apparently produced the best crop, followed closely by Northern Lights #1 in second place.
The plants were eventually discovered by Neville Schoenmaker, a famous cannabis breeder from Australia, somewhere between the 1970s and 1980s. Neville apparently took female clones of all the plants back with him to The Netherlands.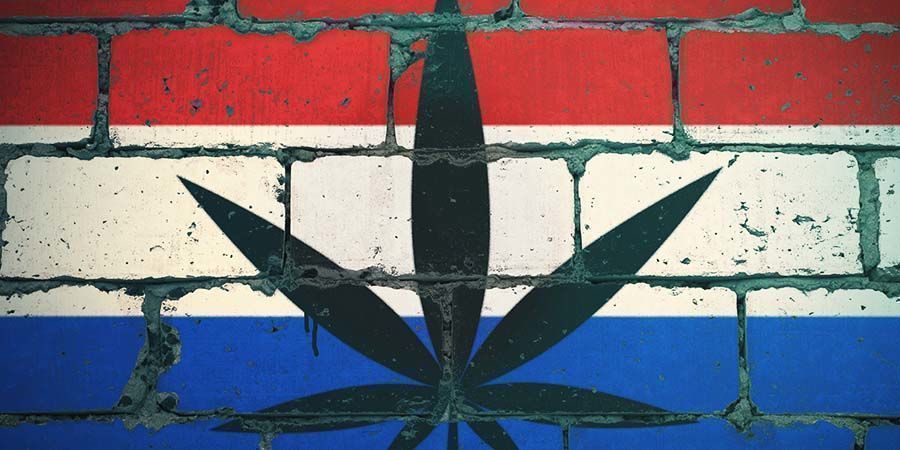 Back in The Netherlands, Neville began crossing the clones with Afghani males. He kept working with the plants, hybridising them to create a new line of seeds that combined the genetics he got from "The Indian" with other genetics already in his possession.
Eventually, various Northern Lights seeds made it onto the shelves of The Seed Bank, which Neville owned in The Netherlands. The Seed Bank's Northern Lights #1 was marketed as a pure Afghani inbred, while some of the other varieties were later noted for containing Thai sativa genetics.
From there, Northern Lights genetics spread and new seed banks like Flying Dutchmen and Dutch Passion soon began offering novel hybrids that they claim sprouted from the original Northern Lights batch.
Some of these strains include G-13, Big Bud, Skunk #1, Hash Plant, Haze, Swazi, and many more.
Word has it, however, that the original Northern Lights #5 (the best out of the original 11 plants) was never made available in seed form. Instead, it was used to breed many more hybrid classics, some of which are still available today.
Note: Unfortunately, because cannabis was (and still is) a controlled substance, many of the stories surrounding the origins of strains are based on folklore, hearsay, and word of mouth by those claiming to be "in the industry."
While the story above is far from verifiable, it is based off the most reliable sources we were able to locate.
INTRODUCING: ZAMNESIA'S TOP 3 NORTHERN LIGHTS CANNABIS VARIETIES
Now that we've covered the origins of this iconic strain, let's get down to business. Here are our top 3 Northern Lights varieties.
1. NORTHERN LIGHTS BY ZAMNESIA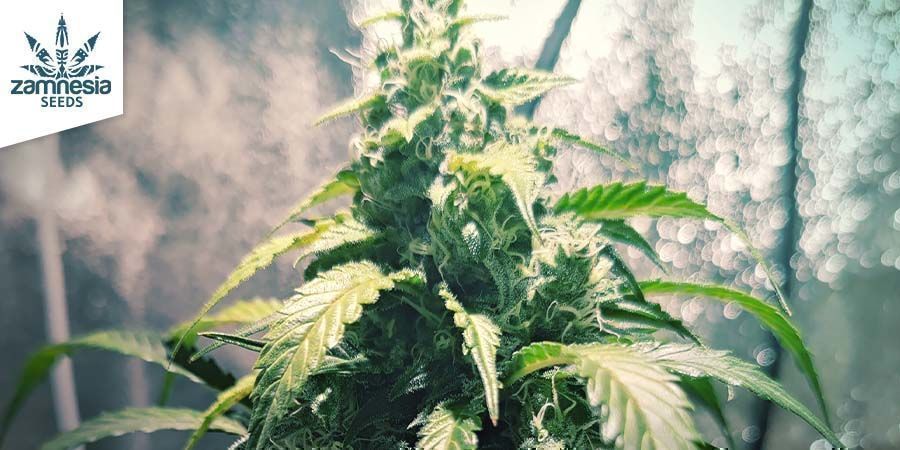 Northern Lights by Zamnesia is one of the top-selling cannabis strains on our website and constantly receives astounding reviews from customers.
This strain boasts pungent aromas with notes of pine and slightly fruity undertones that hint at the pure Thai sativa used to create this powerful hybrid.
Given its aroma and sweet, fruity, yet slightly piney flavour, this is a truly delicious strain that is a pleasure to smoke or vaporize.
These seeds will grow into big, vigorous plants that easily reach heights of about 100-120cm. The plants flower in as few as 7 weeks and are renowned for being resilient to pests, diseases, and tough conditions.
These plants produce great yields, usually clocking in at about 500g/m² indoors. All in all, this is a fantastic Northern Lights variety that'll make a great addition to anyone's garden.
2. NORTHERN LIGHTS BY SENSI SEEDS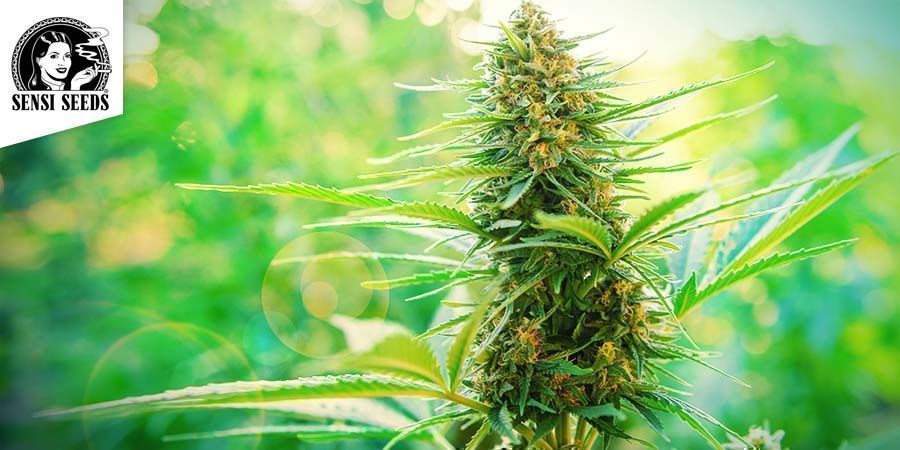 Sensi Seeds is a renowned seed bank, earning a strong reputation thanks to its history and vast catalogue of high-quality strains.
As you'd expect from a seed bank like this, the team at Sensi Seeds have produced a Northern Lights variety that is nothing short of spectacular.
These plants grow into sturdy, stocky bushes that produce heavy harvests of delicious flowers. Flowering time is roughly 7-8 weeks.
These buds are thick, dense, and coated in a frosty layer of trichomes, which teases at their potency. They produce a delicious aroma combining musk, honey, and earth notes, making for a delicious smoke.
Sensi Seeds claims to have inherited 3 of the original Northern Lights plants, making this an attractive specimen for anyone chasing after something as close to the original as possible.
3. NORTHERN LIGHTS BY ZATIVO SEEDS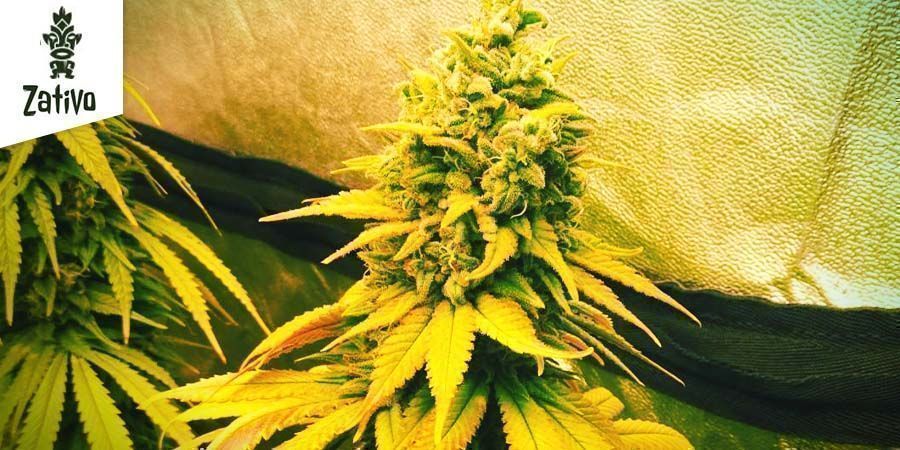 This strain deserves its place on the pantheon. Northern Lights by Zativo Seeds hits that spot every time. She delivers a THC content of 18%; enough to scratch that psychoactive itch without rendering users dysfunctional. You can blaze this indica at any point throughout the day for a relaxed state of mind. Enjoy her delicious flavours of pine and earth, and gaze upon her beautiful dark green flowers. Her buds also hold medium levels of CBD that help to tame the high and clear the head.
ORDER YOUR NORTHERN LIGHTS SEEDS TODAY
There you have it; a hand-picked list of Zamnesia's top Northern Lights cannabis varieties. If you're ready to grow one of the above strains, you can buy cannabis seeds from our store today for fast, discreet, and affordable delivery right to your door.
What are you waiting for? Get growing.