Blog

4 min
The Best Cannabis Seeds To Grow In Colder Climates
4 min
Although it may seem impossible, cannabis can be grown outdoors in colder climates. To get the upper-hand in this situation, it is advised to start out with seeds that contain the right genetics for the job.
There are many factors to consider when attempting to grow a strong and healthy crop of cannabis. Temperature, nutrients, air, water and location all come into play. Of course, growing plants within an indoor grow tent assures that the cultivator has almost complete control over the environment. There are rarely pests, temperatures are warm and lights are frequent and bright. However, some growers are fortunate enough to have large areas of outdoor space to utilise. Growing outdoors certainly comes along with challenges, yet plants have far more room to grow; bigger plants with more impressive yields are usually the result.
Where in the world an outdoor crop is being cultivated can dramatically increase the challenges involved with the operation. One of the main considerations here is climate. It may seem hard, if not impossible, to grow weed outside in colder temperatures. Luckily, there are strains that are adapted to such chilly conditions, meaning growers with gardens in colder regions of the world can still use their space to crop successfully. Here are a few strains to check out if you are looking for hardy genetics that can handle the cold.
LSD By Barney's Farm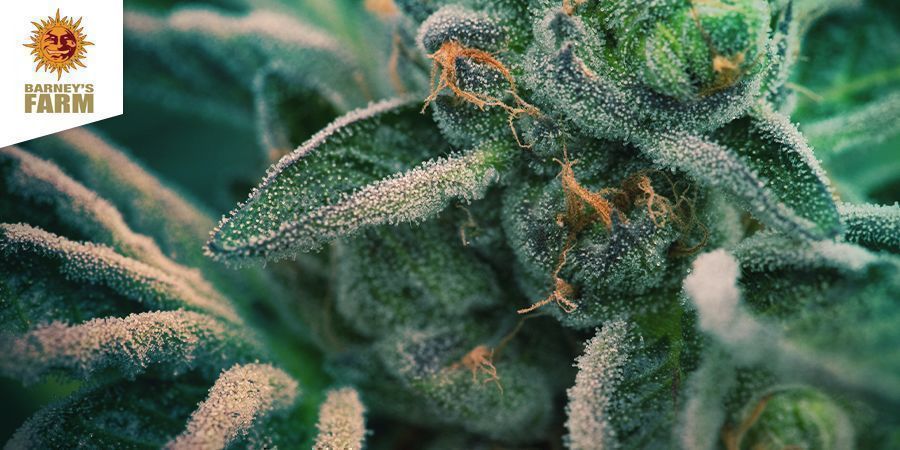 LSD is a durable strain that really can take some abuse. It seems to have the ability to grow just about anywhere, even with little care and attention. These traits make LSD a strain that can tackle colder climates head on. LSD has made a name for itself over time, winning a High Time Cannabis Cup in 2008. It is an indica-dominant hybrid, featuring 70 percent indica genetics and 30 percent sativa. This hardcore strain is the result of crossbreeding parent strains Original Skunk 1 and Afghan Indica. LSD has earned its trippy name due to the borderline psychedelic high that it initiates, largely thanks to the high THC content of 24 percent found within the flowers.
The flowering time of LSD is between 65 and 70 days. This means that the plant is likely to be in the ground for some time. However, its resilient nature will ensure that it can indeed cope with a long exposure to the cold. When grown outdoors, LSD is known to reach heights of between 50 and 100cm. This small stature makes it a good choice as a stealthy crop than can be safely cultivated outside the sight of any scouting eyes. This strain will be ready to harvest around the end of September.
LSD offers a relaxing, happy and euphoric high when smoked. It incites creative inspiration and encourages a generally uplifted state. When blazing a bong loaded with this strain - sweet, earthy and delicious citrus tastes can be expected.
SUPER SKUNK By Sensi Seeds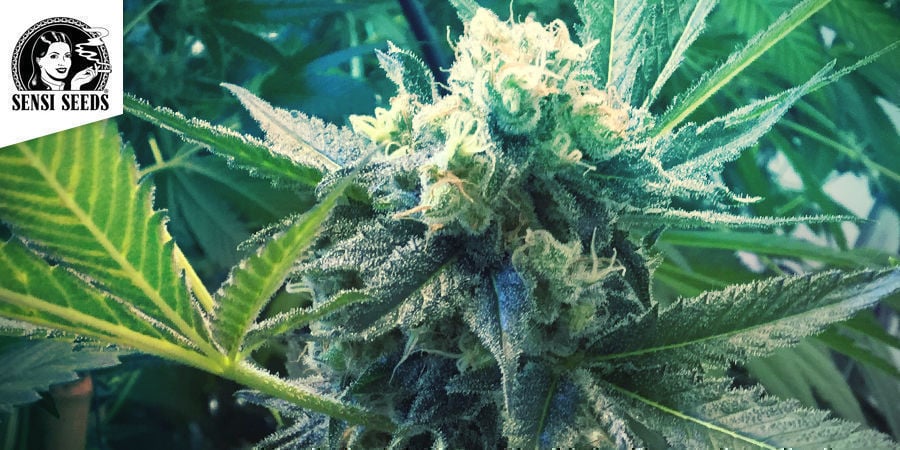 Super Skunk is an award-winning strain that is capable of dealing with harsh and chilly outdoor conditions. It won awards at the High Times Cannabis Cup in both 1990 and 1992, along with prizes at the HighLife Cup in 2015. The strain is an indica-dominant hybrid that features 80 percent indica genetics and 20 percent sativa. It results from crossbreeding parent strains Skunk 1 and Afghani Hashplant.
The task of growing Super Skunk outdoors in a cold climate will be a rewarding procedure. Not only will growers have defied conditions that many strains could not handle, but the yields will be large and the potency, strong. Although this strain remains a stealthy size when grown outside, it sure provides a lot of flowers. Super Skunk has a rather short flowering time of between 45 and 50 days. This means growers won't have to wait an unnecessarily long time until they can enjoy a well-deserved smoke.
RAINBOW RUNTZ BY GROWERS CHOICE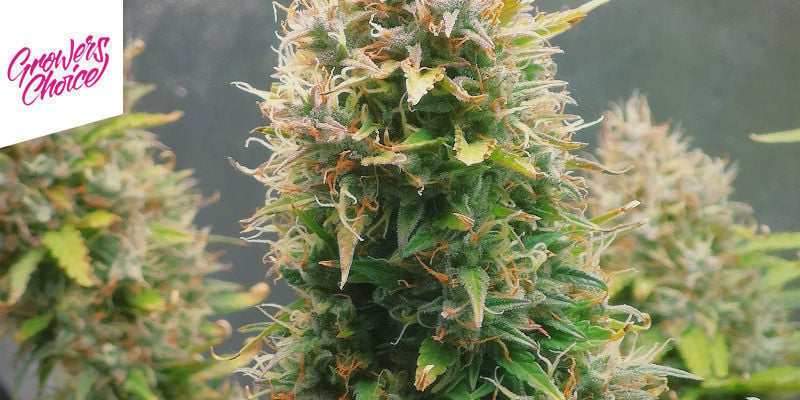 Rainbow Runtz is a highly potent and high-performing strain that can easily handle dipping temperatures, making her ideal for those living in cooler climates. Rainbow Runtz is a 50/50 indica/sativa hybrid that showcases unique and exciting effects, aromas, and flavours, courtesy of a storied heritage. Derived from the perfect blend of Rainbow Candy with Gelato 41, Growers Choice produced a cultivar that's bound to impress, no matter the circumstances.
Rainbow Runtz has a flowering time of around 9–10 weeks and grows to a modest height of 180cm. She's also pretty low-maintenance, only needing a little pruning here and there to get the best out of her. However, if her size is an issue, LST can be used to control her stature. Once ready to yield, growers will be rewarded with a huge haul of buds—around 550–600g/m². With a THC level of 28% on average, Rainbow Runtz is extremely potent, providing a high that is uplifting and euphoric but eventually settles into deep relaxation—an ideal end-of-day treat. Whether smoked or vaped, this is a strain that sweet-toothed cannabis fans will undoubtedly enjoy.
PURPLE PUNCH AUTO BY FASTBUDS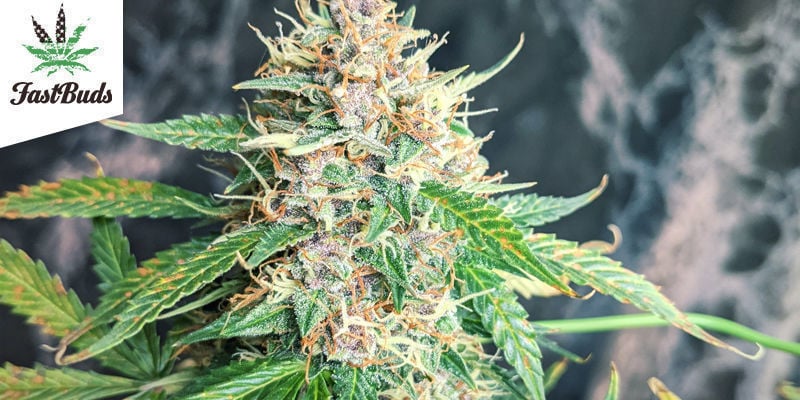 Purple Punch Auto is a powerful indica-dominant strain that's ideal for growing in cooler climates. Whether inside or out, the genetic history of this strain ensures Purple Punch Auto performs well. Thanks to ruderalis genetics, she's hearty and robust, meaning there's very little maintenance needed to get her across the finish line.
As she's indica-dominant, she's also quite a dense plant, bursting with gorgeous buds that are simply dripping with resin. A specimen of medium height, she'll max out at around 120cm. As such, balcony growers and others with spatial limitations can consider this specimen the perfect candidate for their clandestine grow. Not only great looking, speed is also on Purple Punch Auto's side as she takes just 8–9 weeks from seed to harvest. So growers won't have to wait long to sample their cold-proof crop. Once ready, expect a harvest of about 60–200g/plant outdoors—a simply massive amount for a plant of her stature. Rewarding users with sweet berry flavours and a full-body stone, Purple Punch Auto is ideal for any setting, and perfect to enjoy at any time of day.
BLUE CHEESE AUTOMATIC By Royal Queen Seeds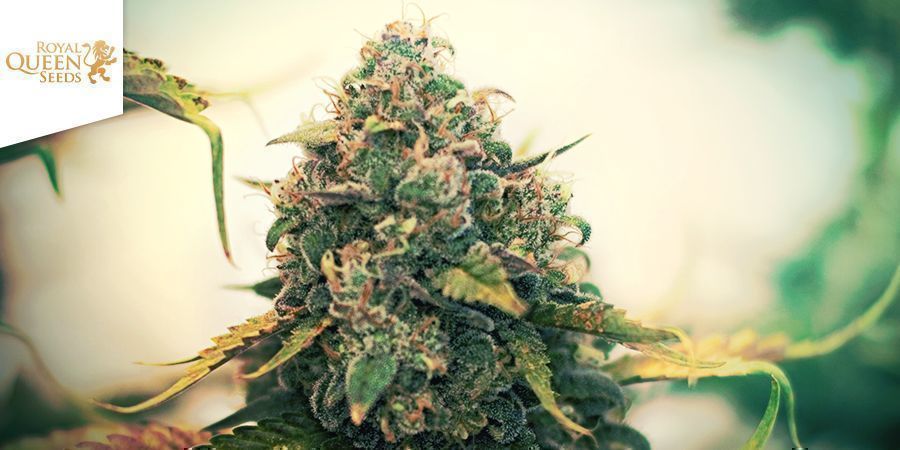 Blue Cheese Automatic is another rugged strain that is capable of battling through cold climates in order to provide impressive yields. This strain is an autoflowering variety, meaning some of its genetics are derived from Cannabis ruderalis. This subspecies of the Cannabis genus evolved in northern regions of the world, which is why it is no surprise that this strain can thrive in colder temperatures. Autoflowering plants are often viewed as easier to grow because cultivators do not need to change the light cycle to force plants into the flowering phase.
Blue Cheese Automatic consists of 40 percent indica genetics, 35 percent sativa genetics and 25 percent ruderalis genetics. The strain is the result of crossbreeding parent strains Blueberry, Cheese and ruderalis. The growth cycle is very short, totalling 10 weeks. This means it offers almost instant gratification compared to other strains. When grown outdoors, Blue Cheese Automatic remains a small and manageable plant between 60 and 110cm in height. The THC content of the flowers are moderate at 16 percent. The strain offers an uplifting and creative high, accompanied by sweet and spicy flavours.