Blog

7 min
The 10 Easiest To Grow Cannabis Strains For Beginners
7 min
If you're still new to growing cannabis, choosing the right strain can make all the difference. Certain varieties are just easier to grow, making them better suited for novices. These strains often have shorter growing periods, are resilient, and easy to manage. Let's take a look at the most popular easy to grow cannabis strains for beginners.
Growing cannabis is an exciting horticultural adventure. Those who become hooked on growing weed may spend a lifetime experimenting. When you're still new to the exciting world of cannabis cultivation, a big part of your success comes from being knowledgeable and knowing what to expect. Choosing the right strain is a key part of this.
The thing is, some cannabis strains are much easier to grow than others. They may have fewer growing needs or flower very quickly. These strains make it easier for novices to achieve a successful harvest from healthy plants.
THE IMPORTANCE OF SELECTING QUALITY GENETICS
A great grow starts with great cannabis seeds, which means selecting great genetics. After all, seeds are merely little packages of genetic material. How are quality genetics achieved? After crossbreeding two robust and high-quality strains, the resulting strain is often backcrossed (crossed with one of its parents) to ensure stability, reliability, and the best growing traits.
It usually takes multiple generations to fully refine and stabilise these traits, but the results are worth the effort. The cannabis seeds at Zamnesia all feature this high level of genetic integrity; they have exceptional germination rates and are more forgiving of mistakes. Your yields will also be much larger than if you chose to grow out bagseed, for example.
AUTOFLOWERING SEEDS OR FEMINIZED SEEDS?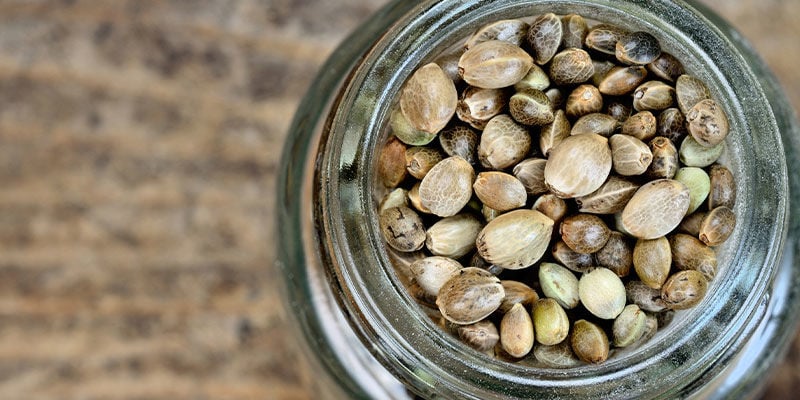 In addition to photoperiod feminized cannabis seeds, there are also autoflowering seeds. What makes autos stand out is that they produce flowers no matter what within 2–3 months of planting a seed. They do not bloom according to light cycles like photoperiod varieties and, due to their compact size, are ideal for growing both indoors and outdoors.
In general, we recommend starting with autoflowers for absolute beginners, as there's not much that can go wrong. However, for beginning indoor growers with some knowledge and suitable equipment, we recommend photoperiod feminized seeds. After all, feminized strains allow you to control the size and shape of your plants, as well as the duration of their vegetative cycle. Growing these strains also results in lower energy costs as they require less light than autoflowers during bloom.
THE BEST AUTOFLOWERING CANNABIS STRAINS FOR BEGINNERS
Here are our recommended autoflowering cannabis strains for beginners:
Blue Monster Automatic (Zamnesia Seeds)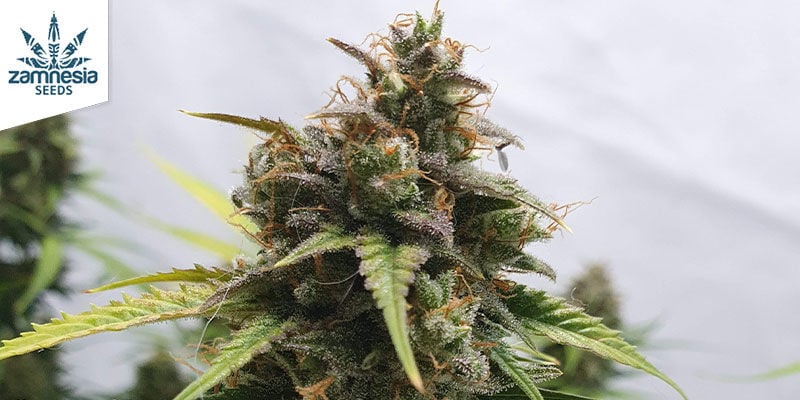 Blue Monster Automatic by Zamnesia Seeds is an easy-growing little monster that delights both newbies and the more experienced. This mix of Blueberry Automatic, Cheese Automatic, and ruderalis has a lot going for her. In a short 9 weeks from seed to harvest, she delivers up to 475g/m² of juicy bud indoors. Her compact size of only 40–70cm adds to her versatility and ease, as she can fit in even the smallest of tents. Grow her outdoors, and you can harvest up to 110g/plant.
Despite being a rather uncomplicated strain, Blue Monster Automatic doesn't disappoint when it comes to her effect and taste. She produces rich and flavourful buds that provide an incredibly relaxing effect with a nice cerebral note.
Easy Bud Automatic (Royal Queen Seeds)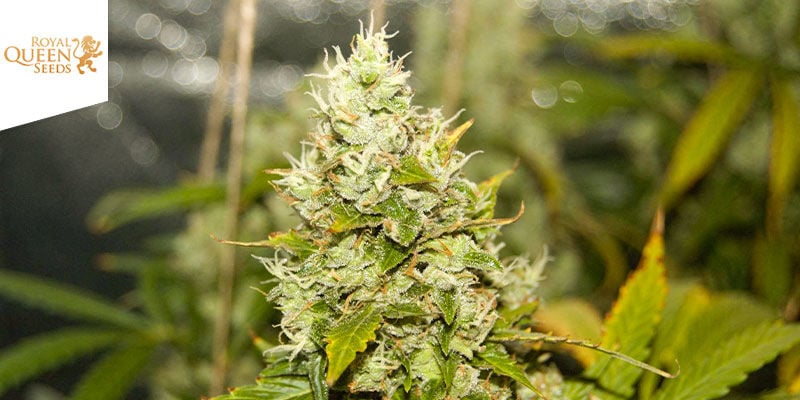 Sure thing, Royal Queen Seeds' famous Easy Bud Autoflowering doesn't carry her name for nothing. This famous indica-leaning (55% indica, 15% sativa, 30% ruderalis) autoflower isn't just a top favourite among horticultural newbies, but also among more experienced growers seeking a fast turnover. Just like her close cousin White Dwarf, she shines with strong genetics that allow her to thrive almost anywhere. This conveniently compact (50–60cm) strain fits in even the tightest spaces, where she will race to harvest in a short 9 weeks and reward you with an ample amount of densely packed buds.
With an intense combination of sweet and skunky notes, her smoke is nothing short of intoxicating. Smoke her to enjoy a chill body high that, thanks to her mild THC content of 12%, won't knock you out cold.
Vision Gelato Auto (Vision Seeds)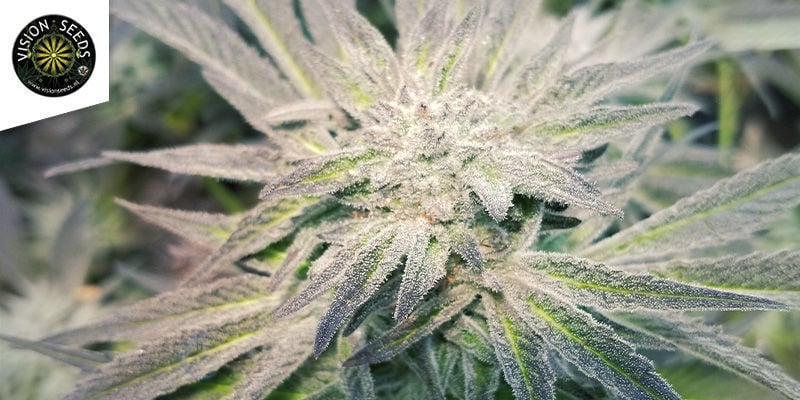 Vision Gelato Auto by Vision Seeds is the autoflowering variant of the delicious Vision Gelato. This strain brings all the qualities of a splendid autoflower to the table, including a super-short life cycle of 9 weeks. She is a very good strain for both new and impatient cannabis growers. Indoors, the plant won't get too tall but rewards with a respectable 250–450g/m² of fine "dessert" bud.
Vision Gelato is a pretty potent strain that contains as much as 20% THC. She packs quite a punch when smoked but balances things out with a well-rounded effect. Rather than just gluing you to the couch, she puts you in a happy and euphoric mood that boosts creativity and motivation. Earthy flavours blend with strong citrus tones for a great smoking experience.
Sticky Beast Automatic (Zamnesia Seeds)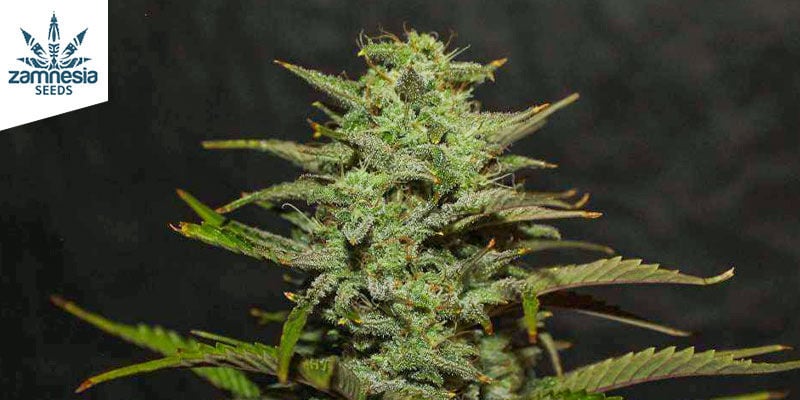 Zamnesia Seeds' Sticky Beast Automatic is a combo of three very popular cannabis favourites: the legendary OG Kush, the delicious Bubble Gum, and the all-time-high-yielder Critical! The 1st prize winner in the Autoflowering category at the 2018 Highlife Cup, Sticky Beast Automatic can be grown indoors and outdoors. Indoors, she reaches only 40–80cm and rewards with up to 400g/m² of top-notch bud. And, she does it in a short 8 weeks from germination.
This 60% indica brings about 18% THC to the table, which ensures a strong high. Her deeply relaxing effect makes her a good nighttime smoke. Yet, unlike some other strains, she doesn't cause couch-lock or lethargy, but instead accompanies her relaxing effect with a happy and uplifting note. The strain's pleasantly sweet aroma with earthy undertones won't disappoint either.
Blue Cheese Automatic (Royal Queen Seeds)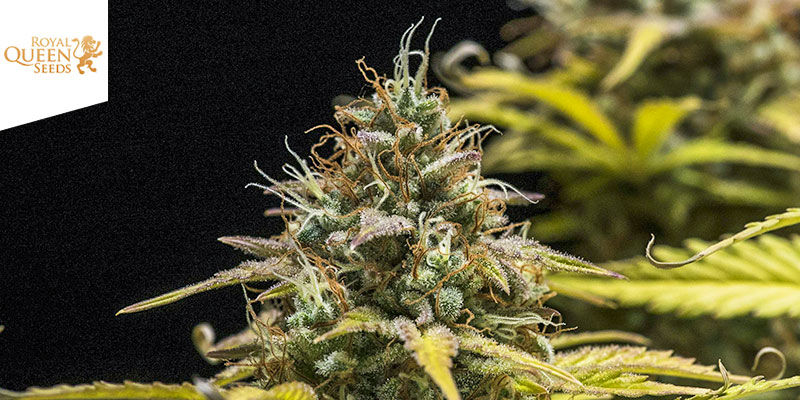 Blue Cheese Automatic by Royal Queen Seeds combines two extraordinarily flavourful cannabis strains: Blueberry Automatic and Cheese Automatic. Out comes a slightly indica-leaning (40% indica, 35% sativa, 25% ruderalis) autoflower that shines with a tantalising mix of flavours and a bombastic high. Plant your seeds, and you can get your clippers out about 10 weeks later. Don't let the compact size of the strain fool you. She may not get taller than 40–70cm indoors, yet she will fill your bags with a respectable 375g/m². The strain is very resilient and can also be grown in colder climates.
Blue Cheese Automatic induces an effect that is mentally uplifting, creative, and inspiring. But at the same time, she teases you with a soothing body high that delivers some much-needed relaxation at the end of the day.
THE BEST FEMINIZED CANNABIS STRAINS FOR BEGINNERS
Feminized cannabis seeds don't need to be difficult to grow. Here is our recommend selection of feminized strains for beginners:
Purple Punch (Zamnesia Seeds)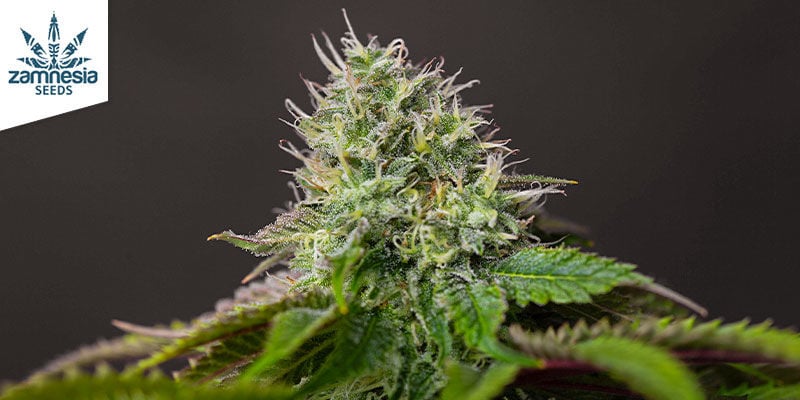 Purple Punch by Zamnesia Seeds is an almost pure indica (90% indica) that, despite delivering top-notch bud, is very easy to grow. This fusion of Larry OG and Granddaddy Purple likely won't exceed 100cm in height indoors (150cm outdoors), which makes the plant very manageable. She has a pleasantly short flowering period of 8 weeks and delivers as much as 650g/m². Planted outdoors, growers can see a respectable 800g/plant.
With 21% THC, Purple Punch is potent enough that you won't need much to enjoy her ultra-chill effect. It takes just a single hit for her deeply relaxing indica high to soothe your body and mind. She matches this effect with a sweet taste of apple pie sprinkled with berries, cherries, and cloves.
Purple Punch (Zamnesia Seeds) feminized
Parents: Granddaddy Purple x Larry OG
Genetics: 90% Indica / 10% Sativa
Flowering Time: 8-9 weeks from seed to harvest
THC: 21%
CBD: 0-1%
Flowering Type: Photoperiod
HulkBerry (Royal Queen Seeds)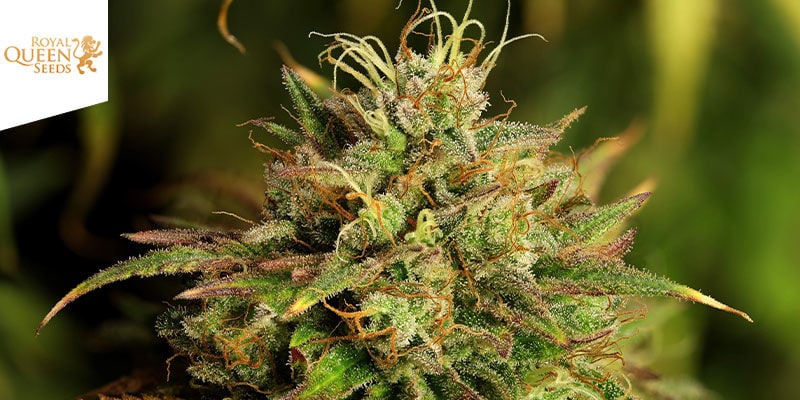 HulkBerry by Royal Queen Seeds sure ain't a strain for the uninitiated smoker. Thanks to a whopping 28% THC, she is insanely potent. Although she may be better suited for seasoned weed connoisseurs, growing the strain is a cakewalk. This 65% indica, a genetic combo of OG Kush and Strawberry Diesel, grows almost anywhere, indoors and out. After 8–10 weeks of flowering, you can fill your bags with a respectable 450g/m² indoors and 700g/plant outdoors.
Before smoking such a potent strain (some of her phenotypes come close to 30% THC), one might think she has "couch lock" written all over her. But that's not the case. Her effect is very uplifting and at times almost psychedelic. Her energetic high will last for a long time and is perfect for a wake and bake on a day off. She blends notes of fuel and earth with sweet and fruity flavours.
Strawberry Lemonade (Barney's Farm)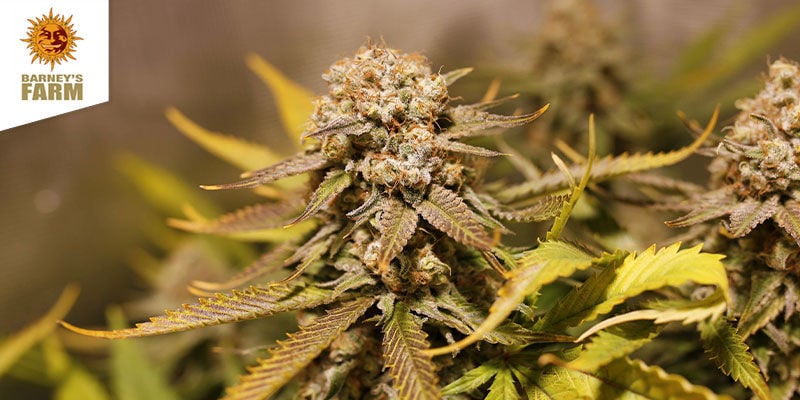 Strawberry Lemonade by Barney's Farm has a lot going for her. Tons of fruity sweet buds at harvest time and an incredible high are just two of them. Yet, she's very easy to grow and adapts well to all kinds of environments and growing techniques. Indoors, this sativa-leaning hybrid (60% sativa) won't exceed 120–150cm, so she's still quite manageable. Outdoors, the plant can ascend up to 250cm. Get ready for yields of 700g/m² inside and a monstrous 2.5kg/plant outdoors in optimal conditions. Growers like that the strain has very good natural resistance to mould, pests, and common cannabis diseases.
Strawberry Lemonade tastes just as her name suggests. Enjoy super-fruity and sweet flavour notes of lemon and skunky strawberry—a true delight for connoisseurs! With 20% THC, she delivers a powerful sativa effect that is uplifting and happy, making her a perfect daytime smoke.
OG Double Bubble (Zamnesia Seeds)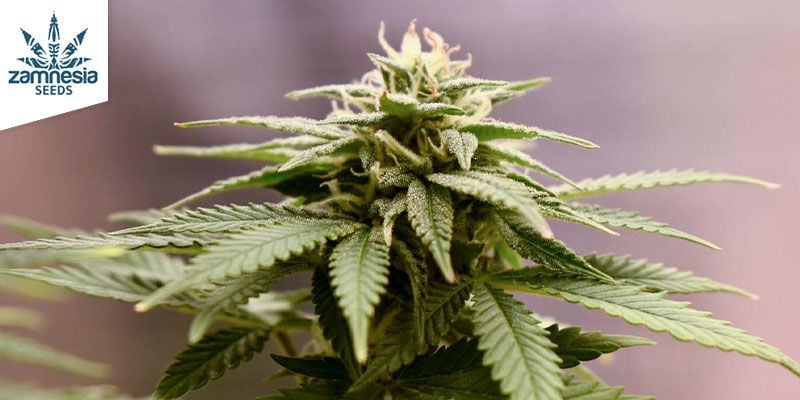 Opposites attract in Zamnesia Seeds' splendid OG Double Bubble! Crossing OG Kush with Bubble Gum, this genetic pairing brings weed lovers an awesome 80% indica that is easy to grow and delivers prime bud. Rarely exceeding a height of 100–120cm indoors, this low-maintenance and resilient strain does well in all sorts of environments, indoors and out. After a flowering time of 8 weeks, she can provide as much as 550g/m² indoors and about the same amount per plant outdoors.
OG Double Bubble blends the sweet and sour notes of OG Kush and Bubble Gum for a complex and undeniably enjoyable flavour experience. With about 18% THC, she is quite potent and induces a heavy, incredibly relaxing indica effect.
Orange Sherbert (Barney's Farm)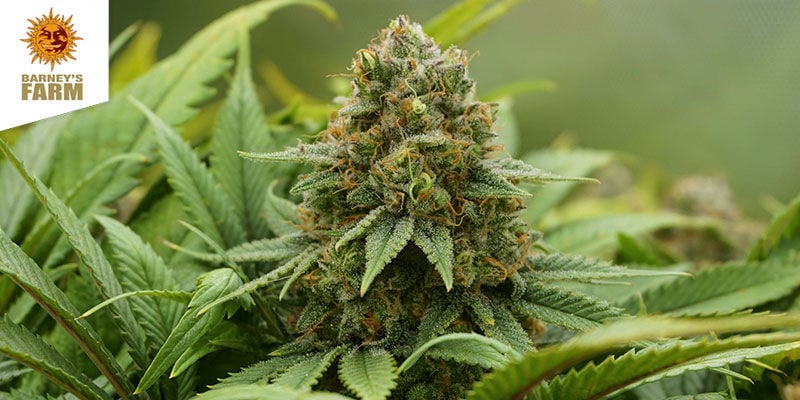 Orange Sherbert by Barney's Farm is a combo of three insanely flavourful cannabis strains: Orange Cream, Purple Urkle, and Cherry Pie. The resulting indica-dominant hybrid has an awesome orangey flavour profile and a great effect, yet doesn't require lots from the grower to deliver great results. Indeed, she is one of the easiest plants to grow from Barney's Farm. The plant won't get taller than 100–130cm, making her a good choice for all sizes of tents. After 60–70 days of bloom, she'll reward with a generous yield of up to 700g/m².
Orange Sherbert delivers a typical indica high that will relax your body and soothe your mind. She is a great smoke for when you want to kick back and just chill. Her aroma and taste are all about mouth-watering orange flavours with a little candy sweetness on top.
THE 10 EASIEST CANNABIS STRAINS FOR BEGINNERS: WHICH WILL YOU GROW?
So, there you go! Each of these strains is very beginner-friendly, easy to manage, undemanding, and forgiving of mistakes. No matter which one(s) you choose to grow, an awesome harvest is just around the corner!
Happy growing!