Blog


2 min
Exclusive Zamnesia Collabs

2 min
At Zamnesia, we've created an extensive library of high-quality cannabis genetics. However, sometimes all it takes is some external input to stir things up and create something truly special. Every now and then, we get together with other giants in the breeding game to see what we can come up with. Explore some of our favourite collab strains.
As Europe's leading seedbank, we know a thing or two about breeding cannabis here at Zamnesia. Our team of world-class breeders work tirelessly at procuring, crossing, and perfecting new cultivars, many of which go on to win prestigious competitions. However, sometimes we like to shake things up a bit. Occasionally, we join forces with other talented breeders in a meeting of the minds. These collaborations give rise to incredible, limited edition genetics. Check out our greatest collaborations below, and keep an eye out for future releases so you can grab seeds before they sell out!
view latest Limited Edition Strain
ZZ Punch Feminized (Royal Queen Seeds & Zamnesia)

ZZ Punch remains one of our most successful collaborations of all time. To create this terpene-rich legend, we teamed up with our highly skilled friends at Royal Queen Seeds. After a brainstorming session, we decided to unleash a wave of flavour onto the market by crossing Sweet ZZ and Purple Punch. ZZ Punch inherited sweet and sugary terpenes and high levels of THC from both parent strains.
The indica-dominant variety churns out a THC content of 22% and generates a deeply soothing body high. Her flowers also produce a complex terpene profile offering flavours of grapes, fruits, and general sweetness. Only 1,000 packs of this limited edition strain were released.
Blue 2.0 Feminized (Kannabia Seed Company & Zamnesia)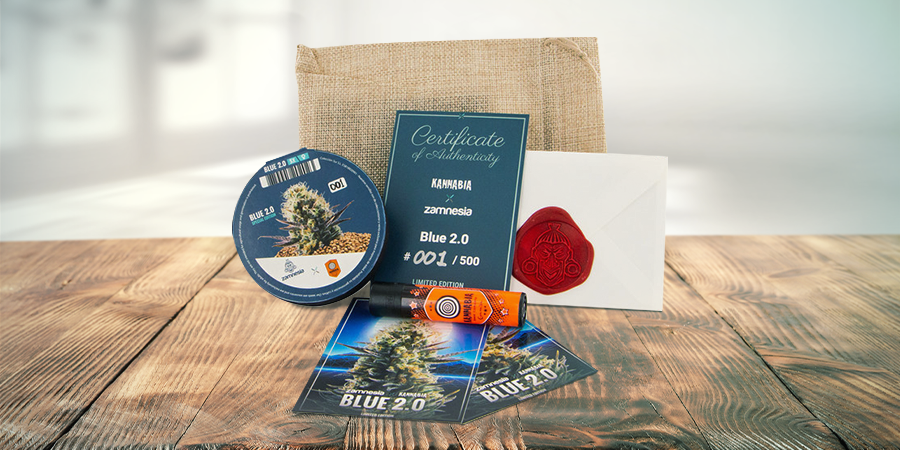 We sent our team to work with the master breeders at Kannabia to create Blue 2.0. After exchanging ideas, they agreed to put their efforts towards creating a well-rounded specimen that every smoker would enjoy. Our breeders brought the classic Blue Dream to the table, and Kannabia's team brought Mataro Blue. After crossing these varieties and stabilising the progeny, Blue 2.0 emerged with a perfect split of indica and sativa genetics.
This fine balance equipped Blue 2.0 with the best traits of both worlds. She exerts a meditative and tranquil high with intermittent bursts of cerebral energy and stimulation. Few growers have experienced her pleasant high first hand, as only 500 packs of these premium seeds were made available.
Black Zkittlez Feminized (Exotic Seed & Zamnesia)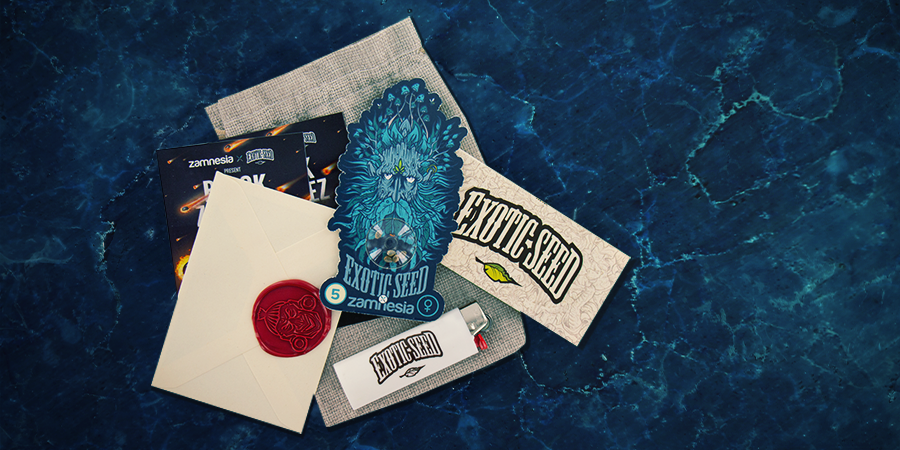 With only 200 packs ever released, Black Zkittlez remains one of the rarest varieties we've ever created. The strain came about after an extensive breeding programme with our friends over at Exotic Seed—a company known for their unique hybrids. Black Zkittlez stands out in more ways than one. Aside from being hard to come by, she dishes out scrumptious flavours of tropical fruit, Kush, and sugar. As the progeny of Z&Z and Monster Mask, she features a respectable THC content of 18% and a rapid flowering time of 7–8 weeks.
Wifi 43 x Do-Si-Dos Feminized (Philosopher Seeds x Zamnesia)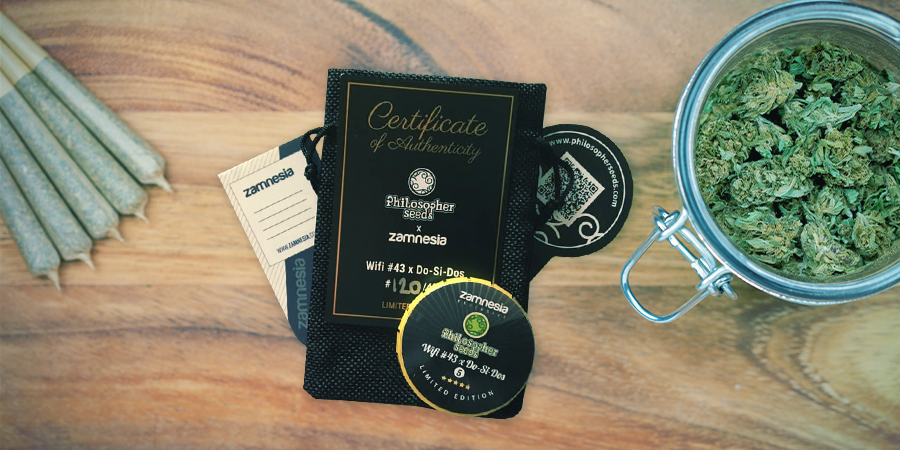 If you were lucky enough to get your hands on one of the 400 packs of Wifi 43 x Do-Si-Dos released, you'll probably agree that she offers one of the most comforting highs in our entire catalogue. The indica-dominant hybrid sends a wave of euphoria crashing over the body after just a couple of hits. Crafted side by side with breeders at Philosopher Seeds, our teams accomplished their goal of creating the epitome of chill. These wide and bulky buds deliver gorgeous scents of Kush, sweetness, and earthiness.
Bomberry Glue Auto Feminized (Bomb Seeds x Zamnesia)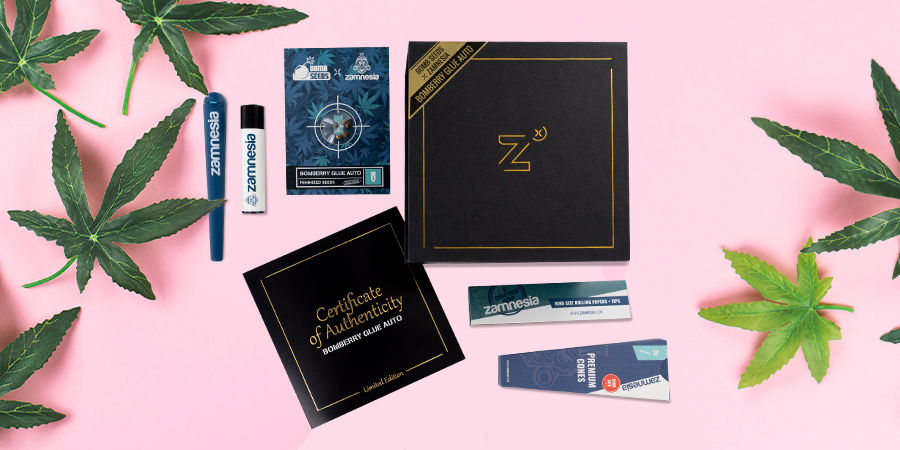 We teamed up with our fellow Dutch breeders at Bomb Seeds to bring Bomberry Glue Auto to the world. We had high expectations going into this collaboration, but nothing would quite prepare us for the result. At the end of the process, we managed to create one of the most powerful and fruitful autos around. Bomberry Glue Auto boasts massive THC levels of 25%, tantalising tastes of berries, diesel, and chocolate, and yields of up to 650g/m². She blows most autos—and many photoperiod strains—completely out of the water. With only 500 packs of seeds released, she made some very lucky growers—of all skill levels—very happy.
view latest Limited Edition Strain
Written by: Zamnesia
Zamnesia has spent years honing its products, ranges, and knowledge of all things psychedelic. Driven by the spirit of Zammi, Zamnesia strives to bring you accurate, factual, and informative content.

Find out about our writers
---