The Pinnacle Of Cannabis Evolution: Blue 2.0
3 min
Zamnesia has teamed up with breeding veterans Kannabia Seeds to produce a limited edition strain that growers have been dreaming of. Expertly crafted, this sativa-indica hybrid delivers on all fronts—incredible colas, intoxicating flavour, and remarkable flowering time. Keep reading to find out what makes Blue 2.0 the pinnacle of hybrid evolution.
If you had a checklist for the perfect cannabis strain, what would you want? Huge yields, Coke-can-sized colas (that's plural), swift flowering time, and to top it off, probably exquisite flavours and a balanced high? While the classic phrase "sounds too good to be true" springs to mind, at Zamnesia we don't believe in that. Instead, we think the ultimate cannabis strain should be a reality for growers the world over.
ZAMNESIA AND KANNABIA: A DREAMY COLLABORATION
That is why we have collaborated with breeding masterminds Kannabia to bring you something that doesn't just exceed expectations—it tears up the cannabis breeding rulebook. Blue 2.0 is the result of Zamnesia's own Blue Dream crossed with Kannabia's Mataró Blue. You'll have to be quick to get your hands on her though; she has a limited run of only 500 packs!
WHAT IS KANNABIA SEED COMPANY?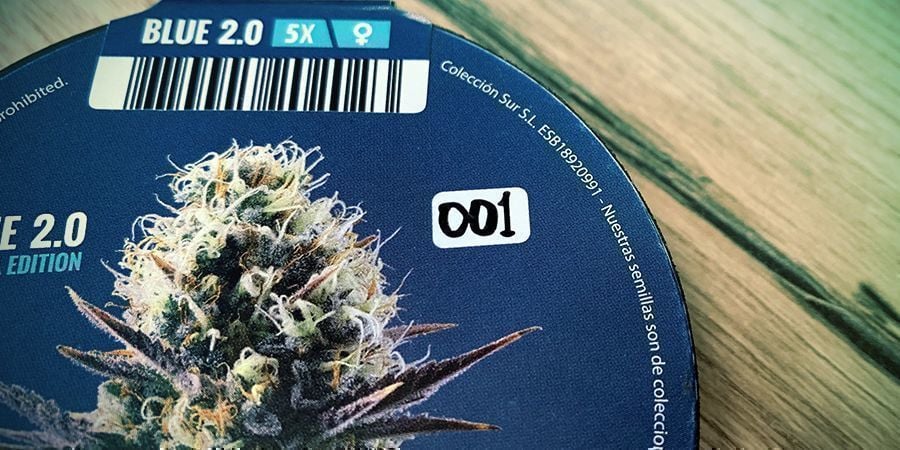 The Spanish cannabis scene is filled with incredible breeders and world-class genetics, so standing out is no easy task. With over ten years of experience and a sprawling online catalogue of seeds, Kannabia Seed Bank has risen to the top and stayed there.
In an industry that is rapidly evolving every year, seedbanks need to stay at the forefront of cultivation techniques if they want to keep delivering best-in-class cannabis. Kannabia has spent years developing systems that ensure they not only have the dankest strains, but the best possible versions of those strains. When it came time to collaborate, there was no doubt in our mind that together, we could create something truly unique—all we needed to do was pick the right mothers.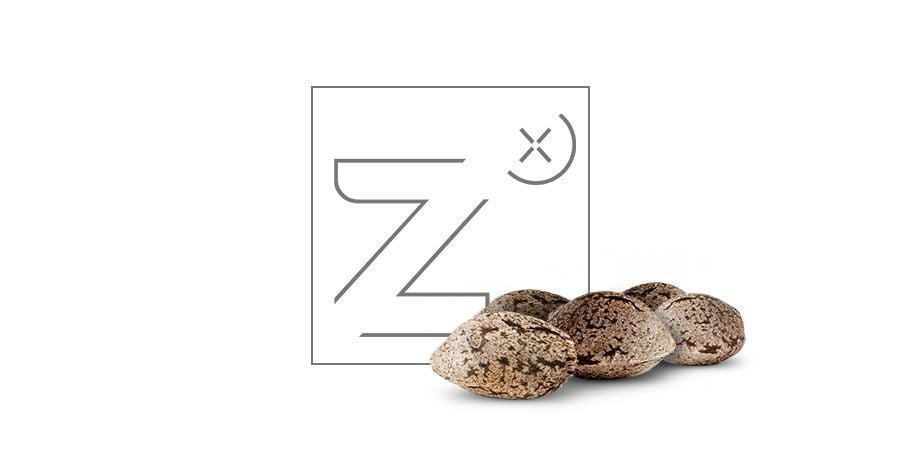 BLUE 2.0 WILL MAKE YOUR DREAMS A REALITY
The basis of any strain, whether it's an indica, sativa, hybrid, or an autoflowering variety, is its genetics. Without tried, tested, and proven genetics, producing huge buds and divine flavours is impossible—no matter your growing skill. The payoff, however, in getting the genetic pairing right, is truly a sight to behold.
That vision of perfection is easier to imagine when you consider the parents of Blue 2.0. Mataró Blue is a multi-award-winning strain from Kannabia that is internationally revered. Known for her incredibly heavy yields and intensely sweet berry flavours, she is a heavyweight indica with over 20% THC. The "Yin" to Mataró Blue's "Yang" is none other than Blue Dream from Zamnesia seeds.
Blue Dream is a feisty sativa that grows tall and proud, her purple buds glistening with an icy blue tint. THC levels are equally impressive, delivering a euphoric ride that keeps you strapped in for several hours before mellowing into a subtle yet reassuring body high.
Blue 2.0 is every cannabis lover's dream, taking the most exquisite qualities from both parents and delivering them on an unprecedented scale. The bluish hue in her buds has been retained, as has the sweet, but profoundly moreish flavour she produces—expect the same fresh berry sensation to overload your taste buds.
Perhaps the most exciting aspect of this iconic pairing is the high produced by Blue 2.0. Indica and sativa genetics come together in perfect harmony to deliver a high that is exceptionally balanced. The first few tokes result in calming waves of euphoria before the sensation builds to leave smokers feeling creative and energised—not too much, nor too little—just right.
BLUE 2.O IS AS ENJOYABLE TO GROW AS SHE IS TO SMOKE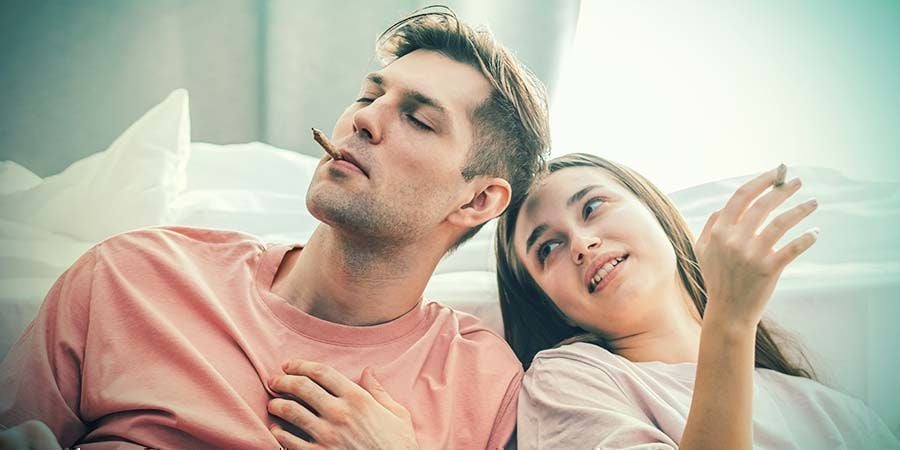 You might be thinking that to get your hands on her sumptuous buds, there is a long list of crazy requirements during cultivation. Nothing could be further from the truth; instead, Blue 2.0 thrives indoors and out. Her slender branches and short spacing between nodes take on a life of their own during the final stages of flowering. The eruption in activity results in a dense central cola that quickly expands with a bushy shape, glistening flowers, and intoxicating aromas.
Under normal circumstances, strains of this quality need a longer time to flower. However, as we've already alluded to, Blue 2.0 is no regular strain. Even with 50% of her genetics belonging to a sativa mother, flowering is a highly respectable 63 days, a small price to pay for the yields that await growers come harvest time. Even complete novices should have an easy time reaping up to 600g/m²—we weren't joking when we said that Blue 2.0 could deliver on all fronts.
Blue 2.0 is the strain that can do it all in less time than several of the industry's top sativas. The only downside we can think of is the limited number of seeds available! With only 500 packets (5 seeds per pack), you'll have to move quickly if you want to experience a strain that ticks every box on the perfect cannabis checklist.
view latest Limited Edition Strain