Blog

5 min
Top 10 Fastest Growing Cannabis Strains Of 2023
5 min
Patience is a virtue, but you don't need much of it when growing these strains. They all share one key trait: speed. Their fast flowering times are ideal for guerrilla growing operations, stealthy home grows, and generally impatient cultivators.
It's been said that good things come to those who wait. Thanks to selective breeding, cannabis growers don't have to wait as long anymore. Breeders created these strains to pump out large and resinous yields within as little time as possible.
Thankfully, their speed isn't a trade-off for low yields or sub-par quality—on the contrary! These rapid cultivars still produce potent flowers, high THC levels, and superb returns. If you're looking for speedy weed, for whatever reason, grow these varieties!
5 Rapid-flowering photoperiod strains
Photoperiod strains are notorious for taking their time. Compared to autos, they take much longer to reach harvest. Thankfully, these photoperiod strains are a different story. As soon as flowering is induced, they explode into blossoming beauties.
Cash Express (Zamnesia Seeds)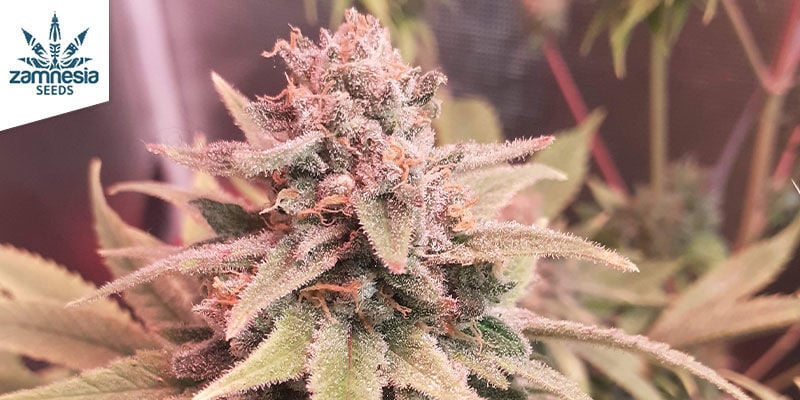 Cash Express serves up a perfectly balanced high. She inherited precisely 50% indica genetics and 50% sativa genetics from parent strains Power Bud and Skunk. The combined effect of these parent varieties sends an energising jolt to the mind while sinking the body into a state of deep relaxation. Fuelled by a THC level of 18%, this dual effect lingers for several hours. Enjoy this strain in the evening to experience physical relaxation while staying mentally alert. The best part? With yields of up to 550g/m² indoors and 450g/plant outdoors, you won't run out of buds anytime soon.
White Critical Express (Kalashnikov Seeds)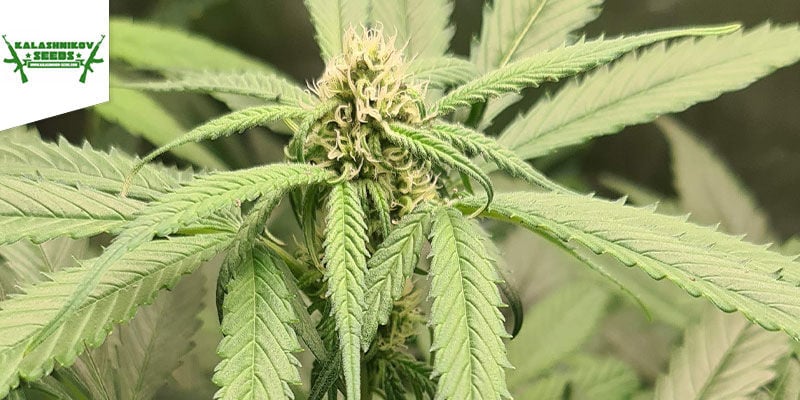 Kalashnikov Seeds' White Critical Express is number 1 with a bullet as the most potent and productive photoperiod strain that can be ready for harvest after just 48 days of flowering. Exceeding 20% THC levels, this mysterious, frosty princess from the East is a combination of Critical Mass, White Widow, and other unknown dank genetics. Buds can also be quite tasty with a full-bodied, Skunky hash smoke. The ScrOG method is recommended for maximum yield. This one is white-hot and a must-grow for impatient heavy-indica connoisseurs and homemade hash-makers.
Speedy Chile Fast Flowering (Royal Queen Seeds)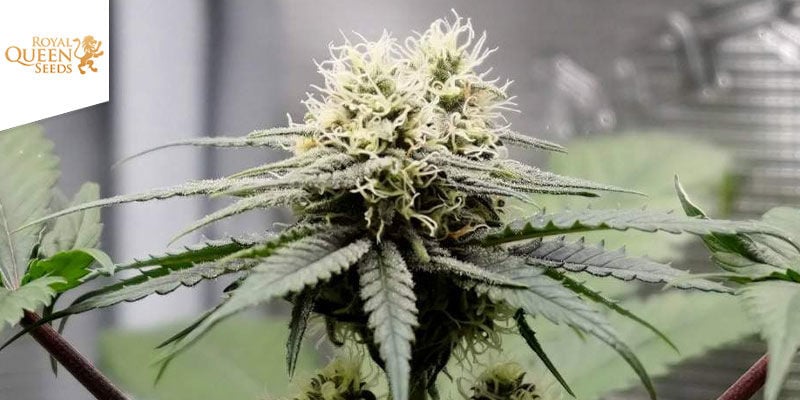 Speedy Chile Fast Flowering is Royal Queen Seeds' speed demon photoperiod strain. By blending the legendary Green Poison with recessive autoflowering genetics, this nuanced fast-flowering hybrid was spawned. Minimal vegetative growth and just 6-7 weeks of standard 12/12 flowering and that's your lot. Speedy Chile is so fast, it's a photo-finish between her and most autoflowering varieties. Plants rarely exceed 1m, so this is one to watch for micro-growers. Expect bud production in the region of 500g/m² in optimal conditions.
Delicious Candy Early Version (Delicious Seeds)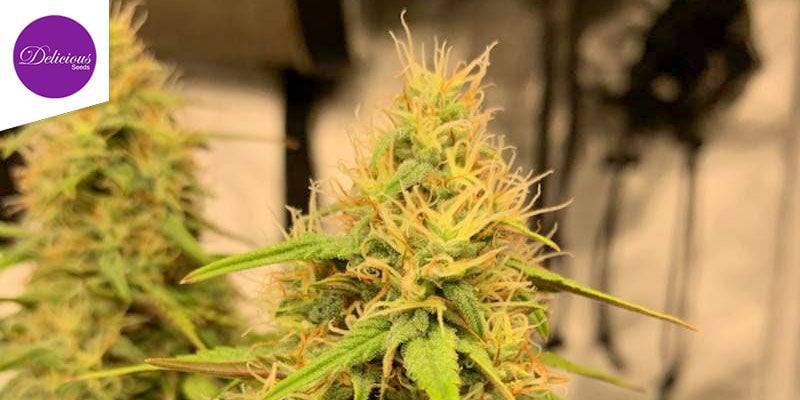 Delicious Candy Early Version is perhaps the dankest offering from Delicious Seeds. Created by crossing their own tasty in-house indica Caramelo with the fire UK Cheese from the British Isles, this super potent indica hybrid is also a super fast finisher. The stats for this strain are mouth-wateringly tempting for virtually every kind of grower from beginner to Grand Master.
In just 40 days of flowering, Delicious Candy will be begging for harvest with buds touching up to 22% THC. That's not a misprint, that's 22% THC buds in 40 days of bloom. Moreover, this little dank diamond is low-maintenance from start to finish. Even the dense, ripe buds require little trimming on harvest day, which is a real time saver as she can produce as much as 550g/m².
Quick Caramel XL (Zamnesia Seeds)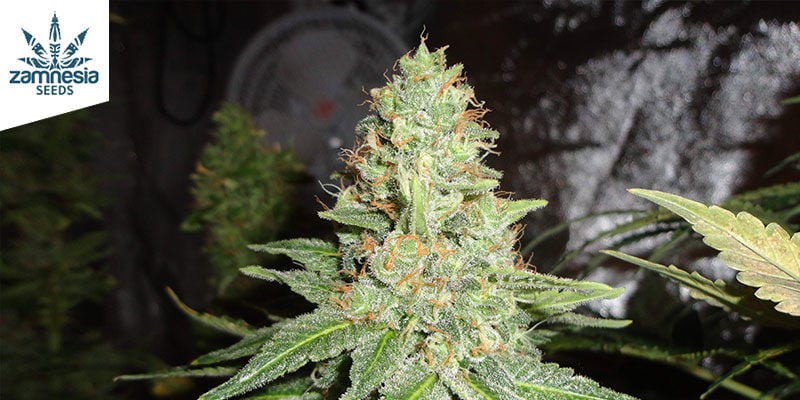 Named after her sugary tastes, rapid flowering time, and huge yields, Quick Caramel XL ticks all of the boxes. As the progeny of delicious parent strains White Rhino, BlueBlack, and Maple Leaf Indica, Quick Caramel XL is loaded with desirable traits. Her frosty flowers offer a THC level of 17% alongside 3% CBD, and her indica-dominant genetics exert a heavy physical high ideal for evenings and days off. Expect to harvest these aromatic buds after a quick flowering time of 7–8 weeks. Plants remain small and easy to manage while delivering an average yield of 475g/m² indoors.
5 Autoflowering Ruderalis Rockets
Now it's time to talk about the autoflowering strains that take speedy sinsemilla into top gear. For the cannabis grower that needs a fat stash right away. No delays and no excuses. Nothing but pure, rapid-flowering firepower. The following 5 autos are dank drag racing hybrids.
Sticky Beast Automatic (Zamnesia Seeds)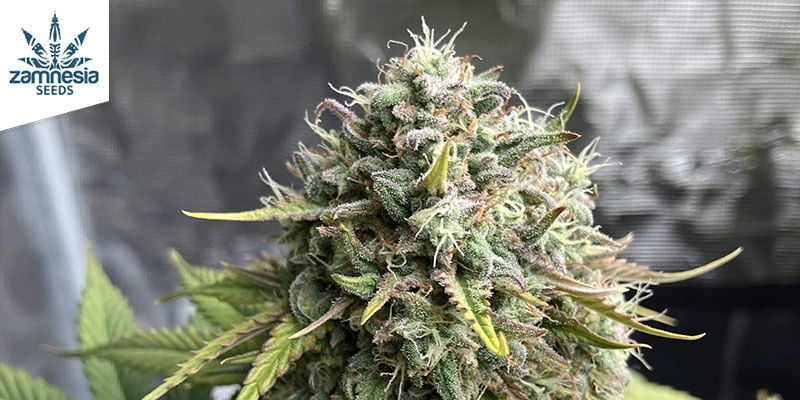 Bubblegum, OG Kush, and Auto Critical have been brought together by Zamnesia Seeds to bring you a delicious and dank delight. Sticky Beast Automatic is the next-gen auto hybrid that does it all. If you have limited grow space and patience, but still want a fat stash of tasty top-shelf buds, this strain is probably your best bet. In a total of 8 weeks after sprouting, Sticky Beast Automatic will be ready for harvest. Frosty Skunky-Kush nugs with 16% THC can be yours. Bushy, trich-covered beasts less than 1m tall that finish in a couple of months is pretty sweet. By the way, so is the yield if you treat her right.
Fast Eddy Automatic (Royal Queen Seeds)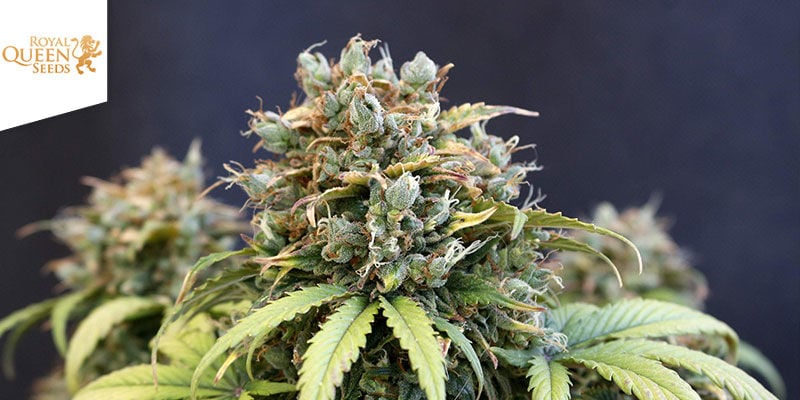 Fast Eddy Automatic by Royal Queen Seeds is a lightning-quick, beginner-friendly cultivar derived from a potent combination of Cheese, Juanita la Lagrimosa and a little ruderalis for good measure. Fast Eddy Automatic stays true to her heritage by showcasing some intensive skunky citrus flavours and aromas that are perfect for a wide variety of uses. All it takes is 8-9 weeks from seed to harvest, and Fast Eddy Automatic will be ready to yield, with up to 450g/m² ripe for the picking. While this strain only hits around 9% THC, it makes up for low potency with a soothing high that's perfect any time of day.
Blackberry Auto (FastBuds)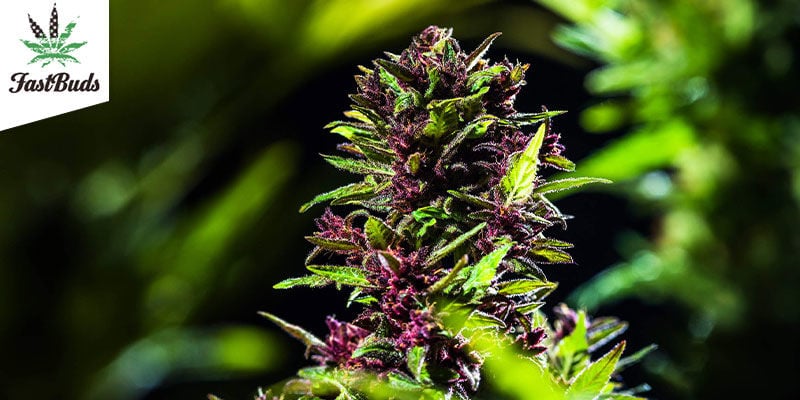 Why not start the new year on a colourful high note with some Blackberry in the grow-op? This autoflowering hybrid by FastBuds is an innovative mix of Pakistani Kush and ruderalis genetics. Around 8 weeks after these beans crack, you could be looking at a garden full of purple miniature Christmas trees. Big, juicy, berry-scented nugs with violet hues and a thick layer of resin will get you delightfully couch-locked. Expect high yields, fruity flavours, and good times with this strain in the cannabis garden.
Caramella Auto (Expert Seeds)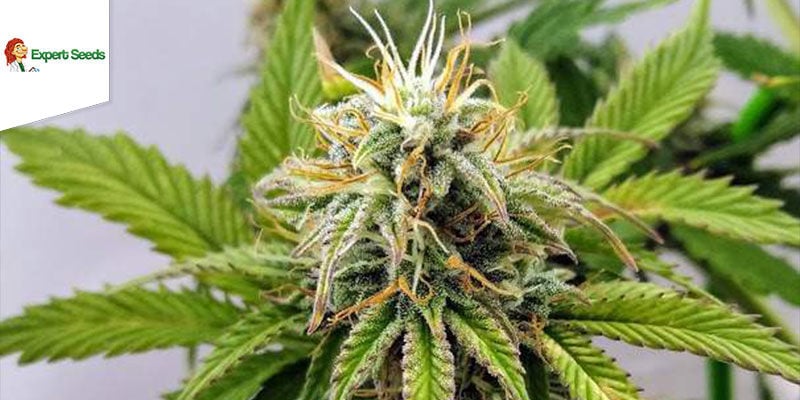 Tasty chill-out stash won't be hard to come by with a pack of Caramella Auto by Expert Seeds. This pedigree auto hybrid is the product of successfully hybridising Deimos and Cream Caramel Auto. Caramella Auto is a dessert cannabis strain that's easy enough for beginner growers to manage, while packing enough cannabinoids and sweet flavour to keep connoisseurs interested. In 60 days total crop time with minimal fertilisers and plenty of light, this auto can explode with buds and be ready for harvest.
Auto Super Skunk (Original Sensible)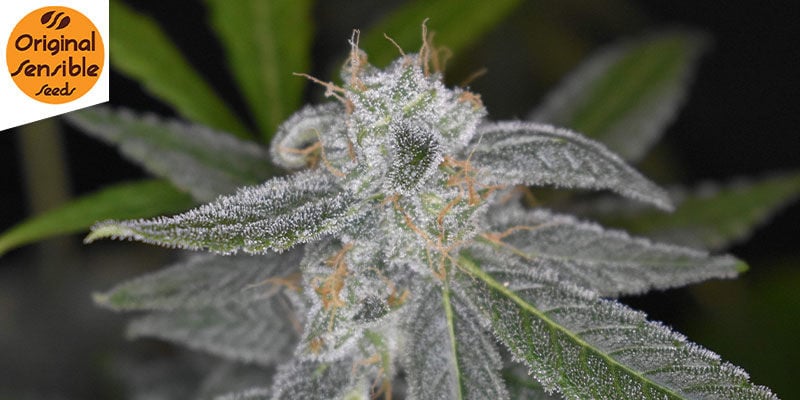 Some strains just scream "party on". Auto Skunk by Original Sensible Seeds is one of them. This hybrid is a cannabis cocktail of vintage Skunk #1 and the nu-school powerhouse Critical Auto. Skunk lovers and those new to cultivation can crop a tremendous stash of dank old-school Skunk in as few as 8 weeks post-germination. Auto Skunk's pungent aroma, subtle fruity aftertaste, and combined head-body high makes her one of the finest fast-stashes, in our opinion.
Say yes to the fastest strains around
As you can see, it's entirely possible to get great results from strains that are quick to flower. Gone are the days when a fast flowering time resulted in potentially unreliable and diminished returns. So if time is of the essence, it's never been easier to cultivate high-quality cannabis at lightning speeds. Fortunately, you don't have to look far to pick up some of the finest seeds around, courtesy of Zamnesia. Check out the store and maximise your limited cultivation time today.