Blog

5 min
Best Outdoor Cannabis Strains To Grow In The UK
5 min
If you want to grow great outdoor cannabis in the UK, don't let the weather spoil your harvest! Find out which strains offer the best reward before the bad weather arrives.
Although growing weed outdoors in the United Kingdom can at times be challenging, it doesn't have to be. By choosing suitable strains, you can cultivate world-class crops during the UK's short growing season. Let's talk about how to grow great outdoor weed in Great Britain and Ireland!
GROWING CANNABIS IN THE BRITISH CLIMATE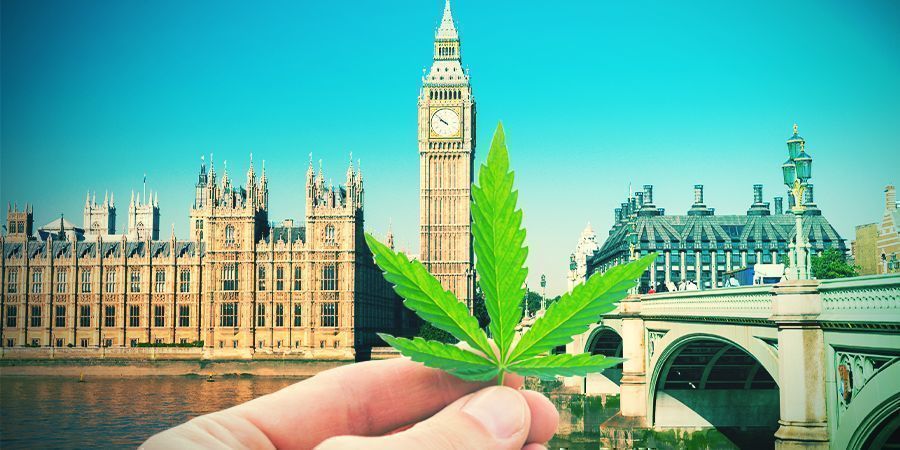 England and Ireland have what's called a temperate maritime climate, which means the weather is influenced by the sea. The summers are cooler than those on the continent, with mostly temperatures below 25°C. Winters in the UK are mild, but temperatures dropping below zero and snow can happen.
Among the biggest considerations when you want to grow cannabis in the UK is that the climate is relatively humid and it rains often. This can be a problem, as cannabis dislikes being wet for too long. What's more, high humidity and rainfall brings with it a considerable risk of mould.
In the South of the United Kingdom, where the Gulf Stream brings in warmer and milder weather, growing conditions are usually better than up north. Growers can take advantage of warmer days and less punishing winters, and can start their outdoor grows earlier than in other parts of the region.
WHEN TO GERMINATE YOUR CANNABIS SEEDS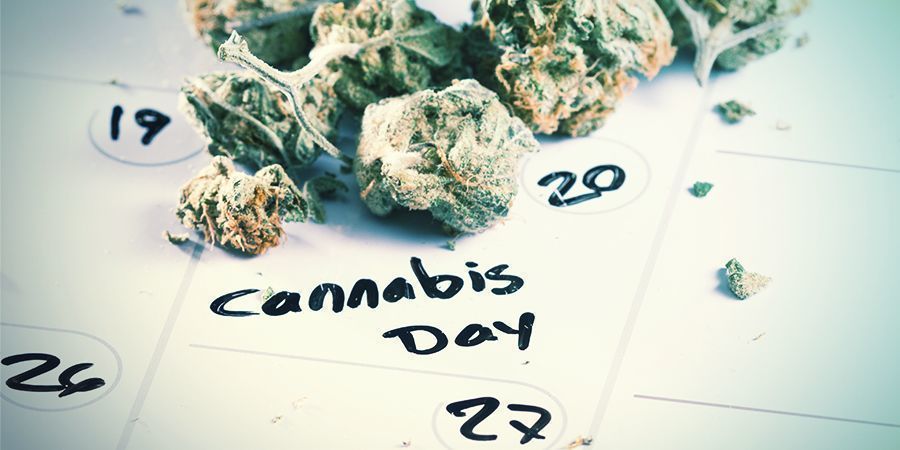 Warm spring temperatures in the UK arrive a bit later than in countries further South. To avoid your seedlings falling victim to cold temperatures and frost, it's wise to germinate your cannabis seeds indoors in the first weeks of May.
A good tactic is to start your cannabis indoors using the Zamnesia Smart Start Kit and a CFL light on an 18/6 schedule (18 hours on, 6 hours off). This will allow your seedling to safely develop without being ravaged by the elements. After Ice Saints on the 15th of May, when there is no risk of frost any longer, you can set your plants outside.
HOW TO CHOOSE THE RIGHT CANNABIS STRAINS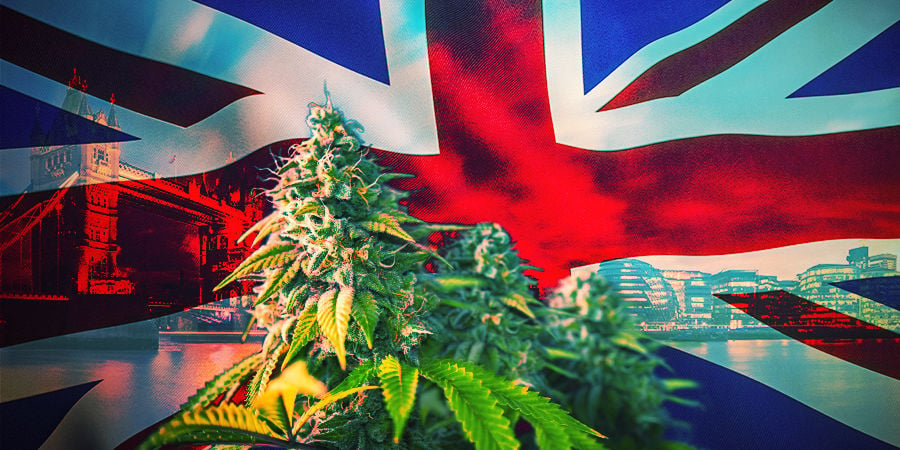 As the growing season in the UK is shorter than in Southern Europe and rainfall can always happen, outdoor cultivators get the best results when they choose fast-flowering cannabis strains. Quick, hardy, and mould-resistant photoperiod strains, as well as autoflowers, are the best choice for growers in Britain. Sativa autoflowers also work, as they finish in a much shorter time than photoperiod sativas, and retain the typical open sativa bud structure. As their buds are less compact, this facilitates better air circulation with less moisture buildup, so there is less risk for mould.
When shopping for feminized seeds to grow outdoors in the UK, make note of their flowering times and expected outdoor harvest dates. Most autoflowers are ready to harvest in 60–70 days after germination, which makes them ideal for outdoor grows.
BEST CANNABIS STRAINS TO GROW IN GREAT BRITAIN AND IRELAND
Let's take a look at the 10 best strains to grow outdoors in the United Kingdom.
AUTO DURBAN POISON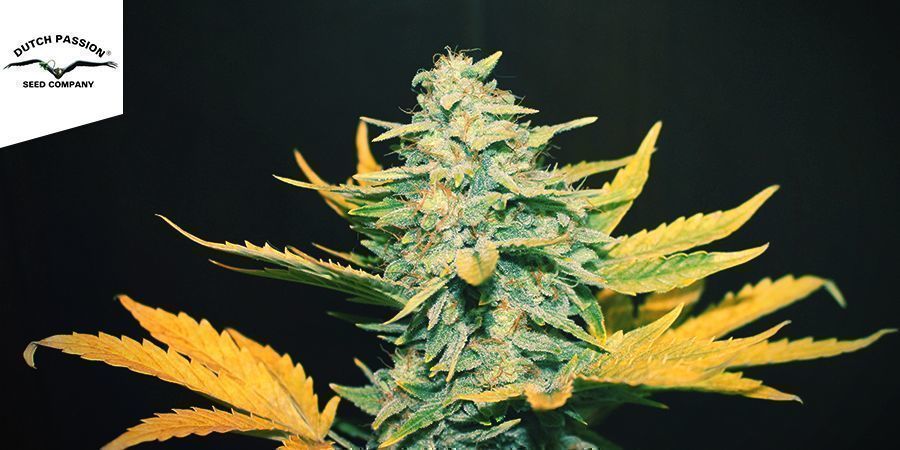 Auto Durban Poison is Dutch Passion's autoflowering version of the original, a sativa hailing from South Africa. This girl doesn't just exceed expectations indoors and in greenhouses, but outdoors too. Her very short growing cycle of 10–11 weeks makes her an excellent choice for those growing in less than optimal climates, like the UK. Her strong and uplifting effect, along with her sweet liquorice/anise flavour, makes her a great strain to enjoy during the rainy, dark days ahead.
PURPLE QUEEN AUTOMATIC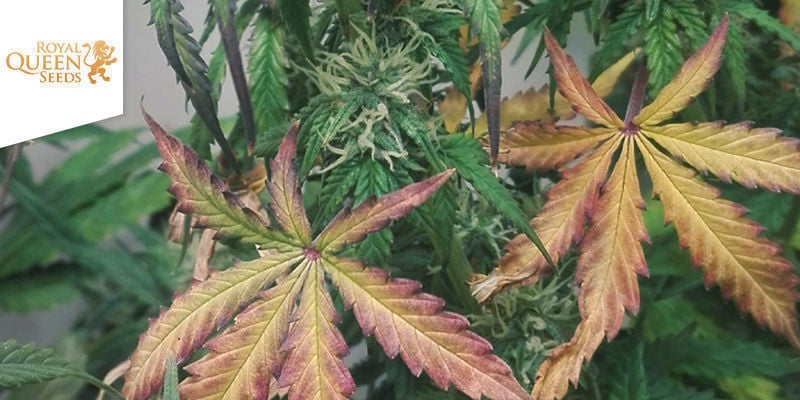 Purple Queen Automatic is a lightning-quick autoflowering strain that's perfect for growing in the fickle UK climate. An effortless endeavour taking just 6–7 weeks to flower, and 8–9 weeks from seed to harvest, she delivers the goods with 100–150g/plant outdoors. She's not a tall plant, but definitely a beautiful one, with orange pistils and, in about half the phenos, purple leaves and buds. Given her compact nature, she's ideal for those pokey spaces if you don't want to show her off. With around 20% THC to her buds, she offers up tranquil but suitably powerful effects that go down a treat alongside pine, citrus, and fruity flavours.
View Auto Purple Queen Automatic
WATERMELON CANDY AUTOMATIC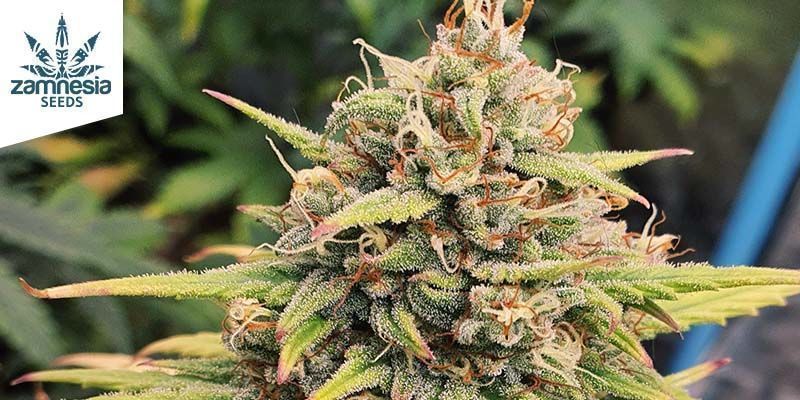 Boasting huge sweet, fruity flavours and aromas, it has to be Watermelon Candy Automatic. This autoflowering beast is perfect for cultivating outdoors, flourishing no matter where you place her. She requires very little in the way of maintenance and delivers a fine yield if given the base level of care and attention. A compact plant, this works in her favour in restricted growing spaces. Taking 9–10 weeks from seed to harvest, this strain doesn't overstay her welcome in the grow-op. Rewarding the grower with a sizeable yield of potent buds, this sativa/indica hybrid is ideal for smoking, vaping, and creating edibles.
View Watermelon Candy Automatic
SPEEDY CHILE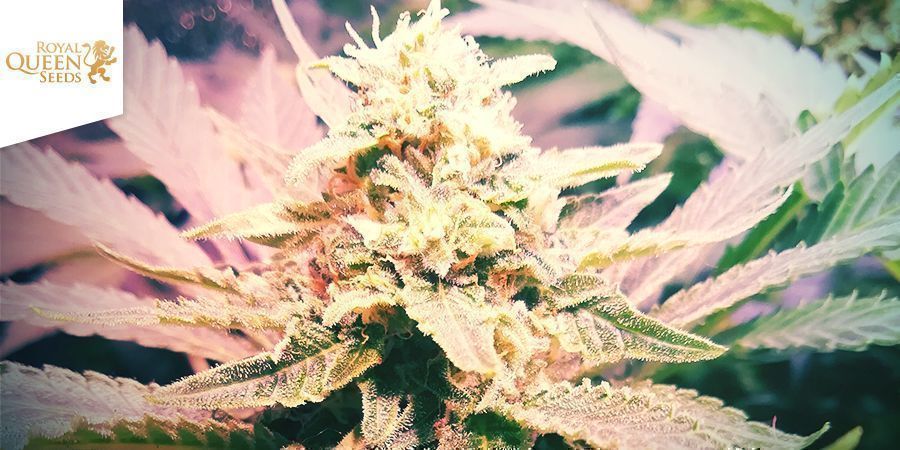 Royal Queen Seeds created Speedy Chile for those who prefer growing a fast photoperiod strain over an autoflowering strain. And fast this lady certainly is. After a flowering time of no longer than 6 weeks, she delivers up to 500g of top weed per plant. Powered by a THC level of 16%, she induces a relaxing effect complemented by an uplifting heady note. Flavours of earth, citrus, and pepper round out the experience.
BLACK WIDOW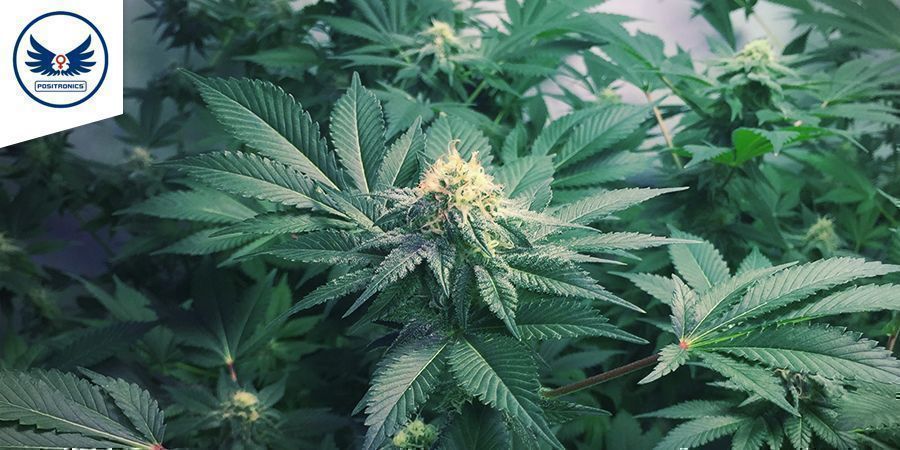 Black Widow by Positronics is the perfect choice for indica lovers in the UK. This indica-dominant hybrid grows very fast with a flowering time of 55–66 days. During this period, she can reach up to 2m in height, hinting at the large yields to come. When all is said and done, she will reward you with 300g/plant of very aromatic and super-resinous buds. Beware; with 19% THC, she is quite potent. Light one up, and you can enjoy an awesomely relaxing indica stone!
EARLY SKUNK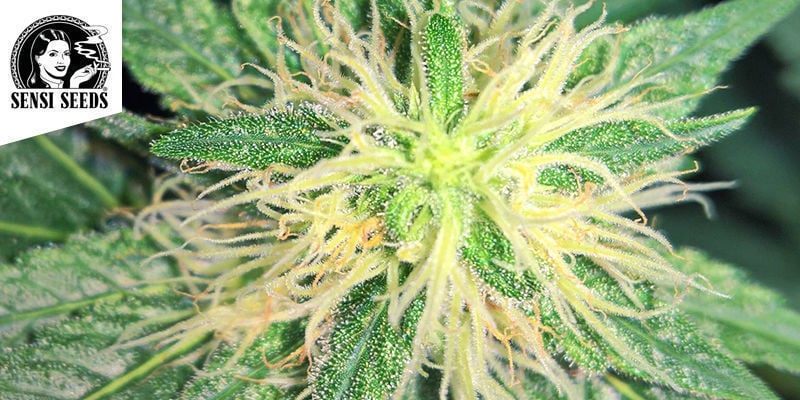 Early Skunk by Sensi Seeds, just like the original Skunk, is a true all-rounder that reliably grows everywhere, indoors and out. The original Skunk #1 is already renowned for her ease of growth and robust nature, but Sensi Seeds upped the ante by crossing this classic with the resilient Early Pearl. Out comes a turbocharged killer strain that excels in pretty much every environment. This indica-dominant hybrid is very resistant to mould, and requires only 55–65 days of bloom—perfect for the British climate! You can look forward to good yields, an uber-relaxing high, and dank flavour with this one.
STRESS KILLER AUTOMATIC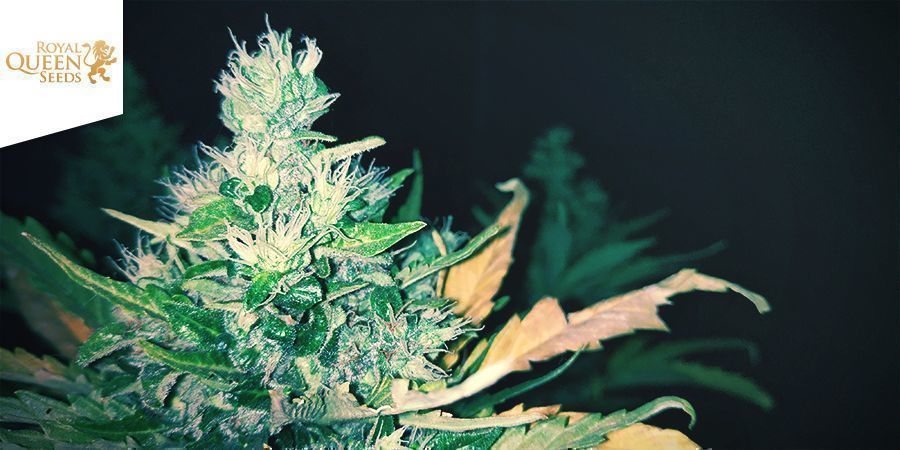 It doesn't take a rocket scientist to guess what Stress Killer Automatic by Royal Queen Seeds is all about. This cross between the popular Juanita la Lagrimosa, Lemon Haze, and ruderalis exerts a very relaxing effect, despite only containing about 11% THC. Then again, she is very rich in CBD, which gives her good therapeutic potential. Her buds blend pungent notes of fresh lemon with spicy Haze, and are ready to harvest after only 7–8 weeks of flowering. When the time comes, you can rake in up to 160g/plant in optimal conditions.
BLUE DREAM'MATIC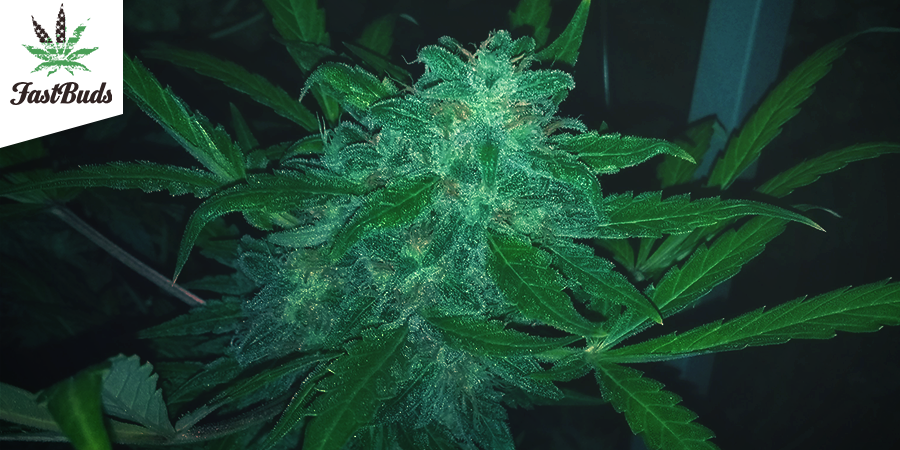 The breeders at FastBuds didn't just create an autoflowering variant of the popular Blue Dream; they did one better, improving upon the original classic. The result is Blue Dream'matic, a 75% sativa-dominant strain that races to harvest in a short 9–11 weeks, with monster yields of up to 300g/plant. She has a wonderfully uplifting yet mellow effect, which makes her a good all-rounder smoke you can enjoy at any time. She starts you out with a happy, inspiring effect that gradually transitions into a deep stone. Good for sleeping troubles, stress relief, and chronic pain!
BLUEBERRY AUTOMATIC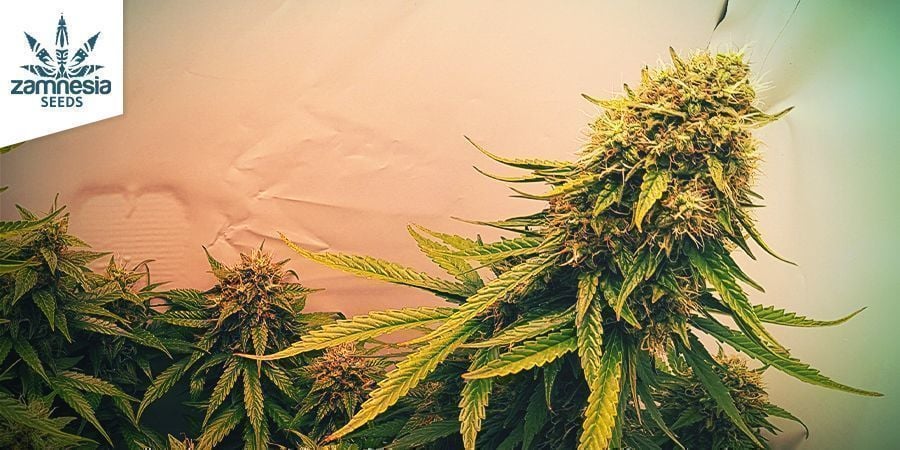 Blueberry has long been a top fav among cannabis aficionados for her fruity-berry flavour and her relaxing effect that immediately tells the mind to chill out. Zamnesia took this famous strain and gave her the autoflowering treatment. Now she can deliver her award-winning buds in a blazingly fast 8–9 weeks from seed. Blueberry Automatic is just perfect if you want to harvest a cannabis legend before the inclement weather arrives!
CREAM CARAMEL - F1 FAST VERSION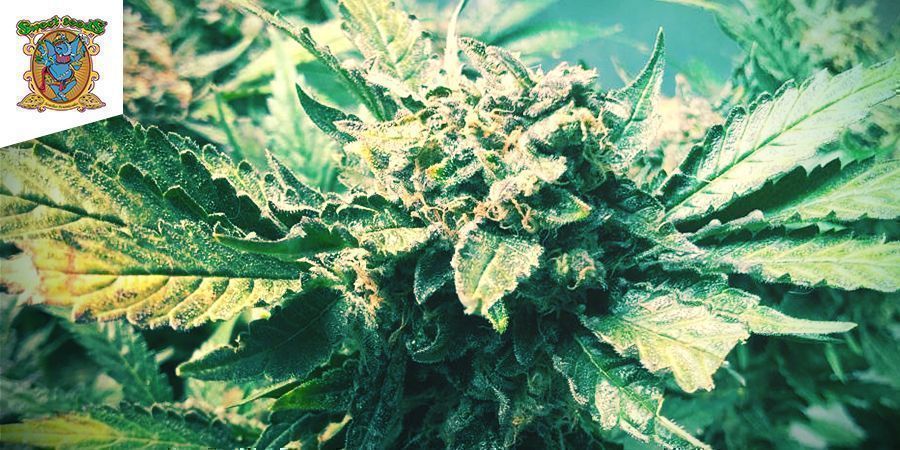 The popular Cream Caramel by Sweet Seeds pleases with very sweet buds and a soothing smoke. Being 90% indica, she offers a very relaxing physical stone that makes her a nighttime favourite. Sweet Seeds' F1 fast version of this classic needs only 7 weeks to flower, allowing you to harvest early before September is over. A very good strain for indica lovers who want to grow sweet, sultry outdoor bud in the UK.
TIPS FOR GROWING CANNABIS IN THE UK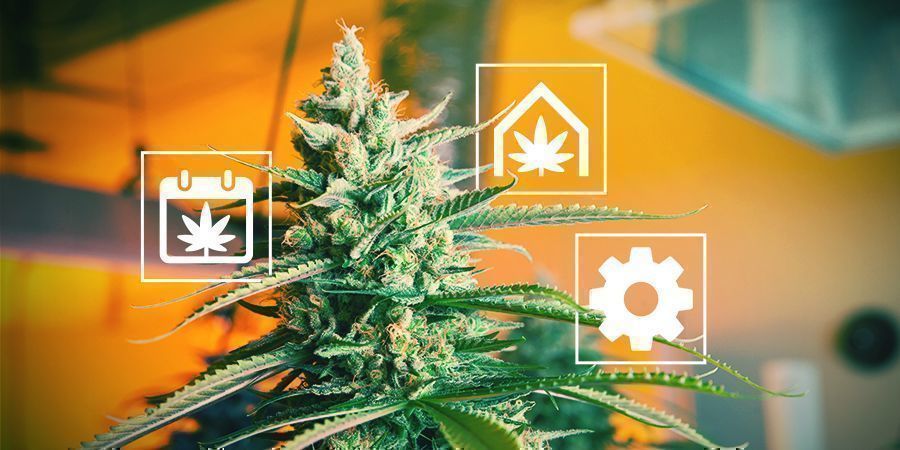 When growing cannabis outdoors in the UK, the biggest threats are mould and bud rot. Follow these tips so your outdoor grow is successful:
Germinate your cannabis seeds indoors, and allow them to develop into sturdy seedlings before you set them outside.

Go with fast-flowering photoperiod strains and autoflowers you can harvest before the rainy weather in autumn. Check strain descriptions!

Autoflowering sativas with an open and airy bud structure are less prone to mould.

Ensure good drainage and don't let your plants stand in water for an extended time. This can cause root rot.

Grow outdoors in pots so you can move your plants to shelter in bad weather.
Happy growing!