Blog

3 min
Top 3 Best Branded Coffeeshops In Amsterdam
3 min
Good cannabis goes a long way toward establishing a successful coffeeshop, but branding is also a vital factor. These three legendary companies have pushed the boat out when it comes to getting recognised for their efforts.
There are hundreds of coffeeshops across Amsterdam. Some of them are large establishments with multiple floors and extensive menus; others are small and more specialised. Certain coffeeshops stand out among the rest—they spring to mind whenever planning a trip to the city, and will always have a place in the hearts of regular visitors.
These establishments receive so much attention—in part—because of their effective branding. Maybe you instantly recognise their logo, or perhaps you've purchased their merchandise or visited one of their outlets.
Let's check out the three coffeeshops that won this year's Amsterdam Coffeeshop Awards for their unique and effective branding efforts.
AMSTERDAM COFFEESHOP AWARDS — BEST BRAND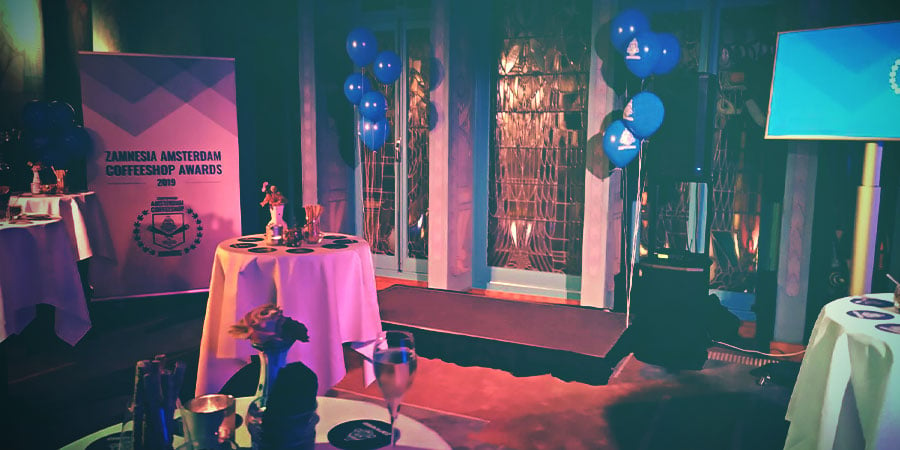 The Amsterdam Coffeeshop Awards is a massive, international competition that happens once per year. Voters from over 50 countries participated between April 2019 to September 2019. Over 54,000 votes were submitted to decide the winning coffeeshops in multiple categories.
One of the categories was Best Brand. Let us introduce the three clear winners: The Bulldog, Green House Coffeeshop, and Barney's. Anyone who's visited Amsterdam to smoke some herb has heard these names. The Bulldog topped the list, but all three of these companies have compelling branding.
Strong branding is key to raising awareness and securing a significant and consistent customer base. These companies have taken vital steps to put their names out there. They cultivate their unique genetics, sell their seeds, and offer a wide array of merch.
Let's delve deeper into each of these coffeeshops, and see why you should visit them.
THE BULLDOG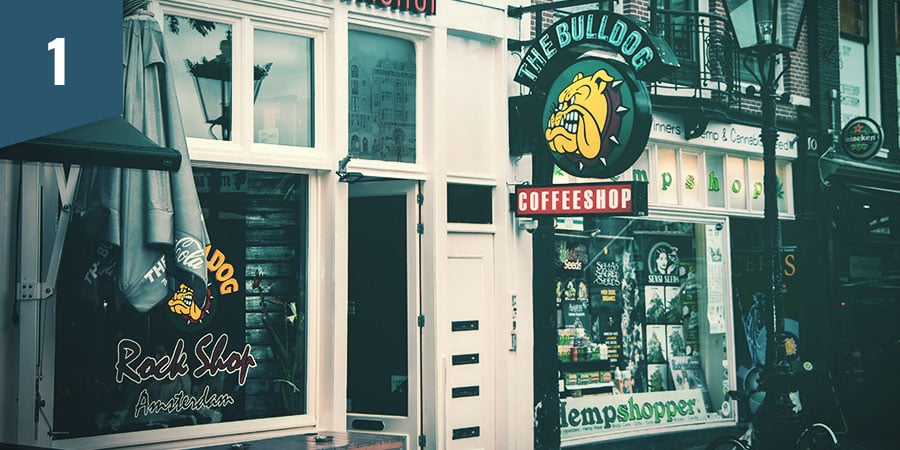 The Bulldog is perhaps the most famous coffeeshop chain in Amsterdam. The company has been serving high-quality cannabis products since 1975. What started in the middle of the red light district as a basement with a couple of tables quickly expanded into a brand recognised around the world.
Founder Henk de Vries was only 24 years old when he inherited his father's sex shop in the city. After developing a disliking for the business, he threw the shop's inventory into the canal and began manifesting a new vision—a cannabis living room.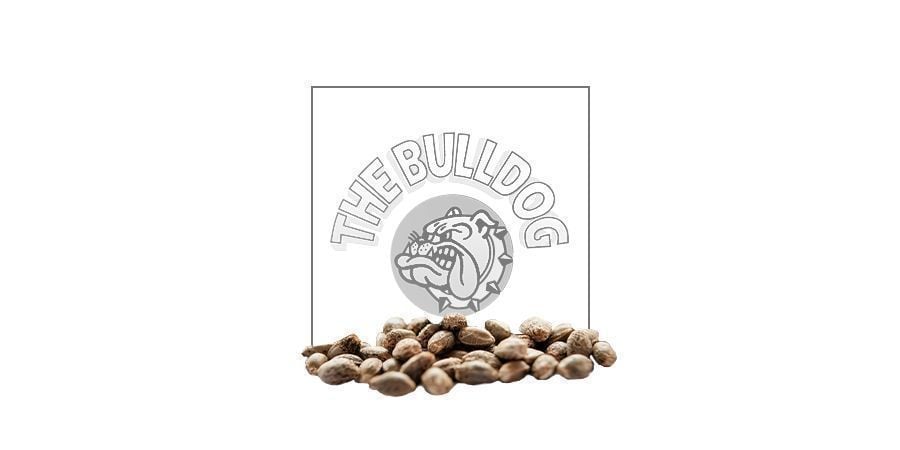 view Bulldog Seeds
The original The Bulldog Coffeeshop was named after De Vries' canine companion, Joris. As De Vries got to work designing his "living room" concept, he sought to create a place filled with good vibes and relaxed customers—a location where visitors could kick back, smoke, and converse.
The establishment quickly become popular, so much so that De Vries was able to expand into new buildings. Soon, this small business would morph into an empire.
The brand now consists of multiple coffeeshops, hotels, vacation homes, cafes, and souvenir shops in the Netherlands, Canada, Barcelona, Ibiza, Rome, and Aruba. They've even developed their own iced coffee and The Bulldog energy drink.
In Amsterdam, The Bulldog Coffeeshops are busy and especially lively in the evening. They offer extensive menus loaded with indica and sativa strains and incredible hash. You'll find strains such as Gorilla Glue #4, G13 Haze, White Widow, and Pineapple. Their hash selection includes Tangerine, Polm, and Temple.
GREEN HOUSE COFFEESHOP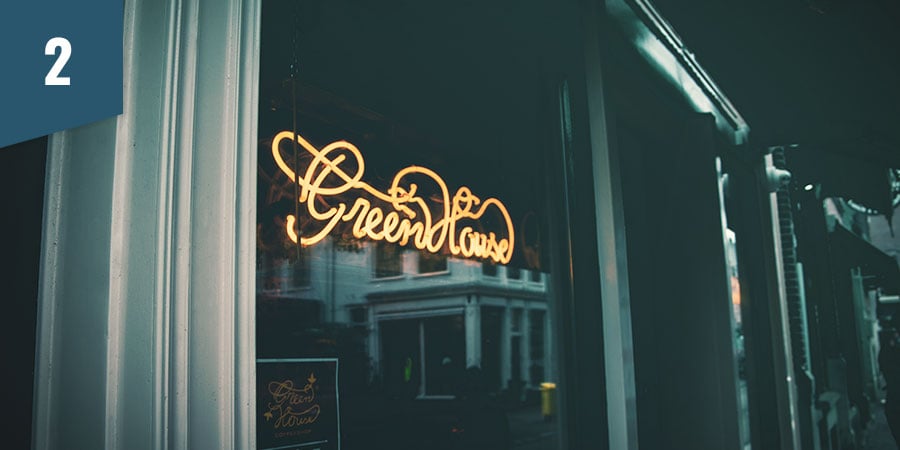 Green House Seed Co.—one of the most successful seed brands in the cannabis world—founded Green House Coffeeshop. "King of cannabis" Arjan Roskam is the brains behind the operation, a man who's dominated the competition scene with his market-leading genetics. In total, he's won 32 Cannabis Cups with his cultivars.
Green House Seed Co. is the company behind Strain Hunters, a documentary series that followed Arjan and the late Franco Loja as they collected landrace genetics from around the world. They set out on this mission to discover how cannabis impacts different cultures, and to preserve rare landrace varieties. The team harnessed the genetics found during their travels, and used them to create sensational new hybrids.
The company owns multiple coffeeshops in the city, all of which feature a chill vibe. Mellow lighting, wooden furniture, and trippy artwork set the tone. The venues have served the likes of Mike Tyson, Cypress Hill, Rihanna, Lil Wayne, Wiz Khalifa, and Eminem.
If you find yourself in the centre of Amsterdam, check out Green House Centrum and Namaste. If you're in the north of the city, don't miss out on Green House United. When your adventures take you to the south of Amsterdam, sample the bud at Green House Pijp. Explore their in-depth menus, which feature many of their traditional cultivars.
BARNEY'S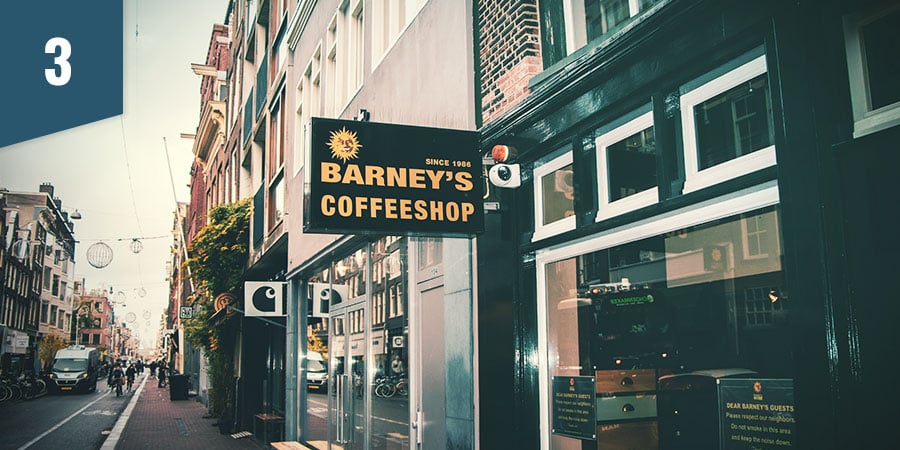 Barney's Coffeeshop was set up by Barney's Farm—the seedbank behind strains such as Purple Punch, Cookies Kush, Blueberry OG, and Dr Grinspoon. The company has four locations situated in Amsterdam: Barney's Uptown, Barney's Coffeeshop, The Farm, and Barney's Lounge.
Barney's Uptown is an excellent central location and is only a five-minute walk from Central Station. It's a superb first stop if you're entering Amsterdam via train. It's a spacious venue with a tasty food menu and fresh coffee.
Barney's Coffeeshop is the original and most futuristic establishment. It's won multiple High Times Cannabis Cups and resides in a 500-year-old landmark building. Don't miss out on the lively atmosphere; it's only a seven-minute walk from Central Station. Also take note that this is the only Barney's establishment in the city that sells weed or hash to smoke. The other locations allow you to smoke your own and/or to purchase cannabis seeds, but they cannot sell you herb or hash outright.
The Farm is a cosy establishment that offers a memorable experience all year round. In the winter, snuggle up with your smoking friends in the large indoor booths. In the summer, order a chilled beer and soak up the sun on their outdoor patio. The seed menu is extensive, and includes varieties such as Tangerine Dream, Liberty Haze, Dr Grinspoon, and Cookies Kush.
Barney's Lounge completes the quartet. The establishment features a modern design and knowledgeable staff. It's an ideal place to meet up with some smoking buddies to grab a milkshake while exploring the city.