Blog

6 min
Top 15 Best Coffeeshops In Amsterdam 2020
6 min
It's no secret that Amsterdam is bursting at the seams with coffeeshops. The competition is fierce, but some establishments stand out above the rest. Here are the top 15 best coffeeshops as chosen by you!
The Amsterdam Coffeeshop Awards 2020 are over, and the results are in! If you're planning a trip to Amsterdam this year, you won't want to miss out on these gems. The Dutch city is known around the world for its quaint, cannabis-serving coffeeshops. Amsterdam is an anomaly in Europe, and the rest of the world for that matter. Where else can you stroll along beautiful streets lined with canals, and pop into a coffeeshop to grab a drink and smoke a spliff?
There's a vast number of coffeeshops in the city, and cannabis tourists often find it hard to choose. That's why we look to our loyal customers and coffeeshop fans to help us highlight the cream of the crop. The list below details the 15 best coffeeshops in the region based on your votes, so be sure to pay them a visit!
BOEREJONGENS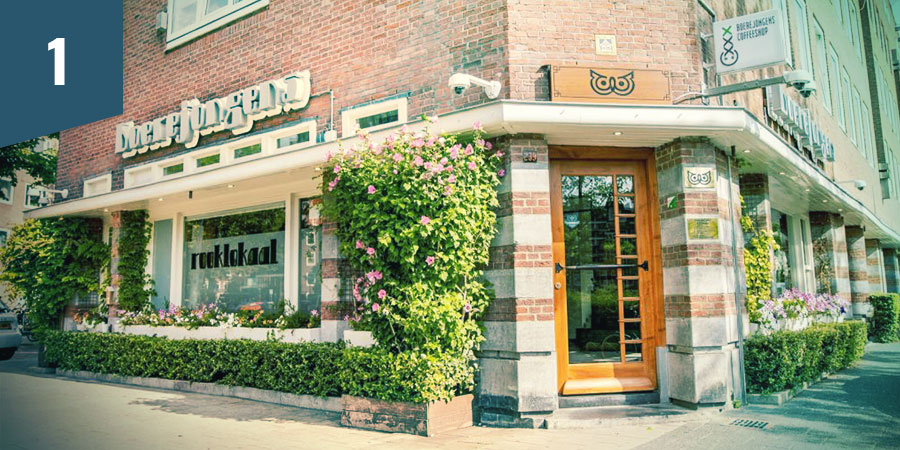 Tourists and locals regard Boerejongens as an Amsterdam linchpin. As one of the most premium coffeeshops in Amsterdam, the outlet has been providing top-quality bud and genuine customer service since 2007. The name of the coffeeshop means "farmer boys"; it was selected to show the founders' passion for naturally cultivated herb.
Boerejongens prides themselves on providing the best price-to-quality ratio, and offers a vast selection of products alongside knowledgeable staff to help you out. Stop by to experience strains such as White Choco or a Super Silver Haze hash block in their spotless and modern establishment. If you're feeling hungry, try one of their infused Spacetries.
THE STUD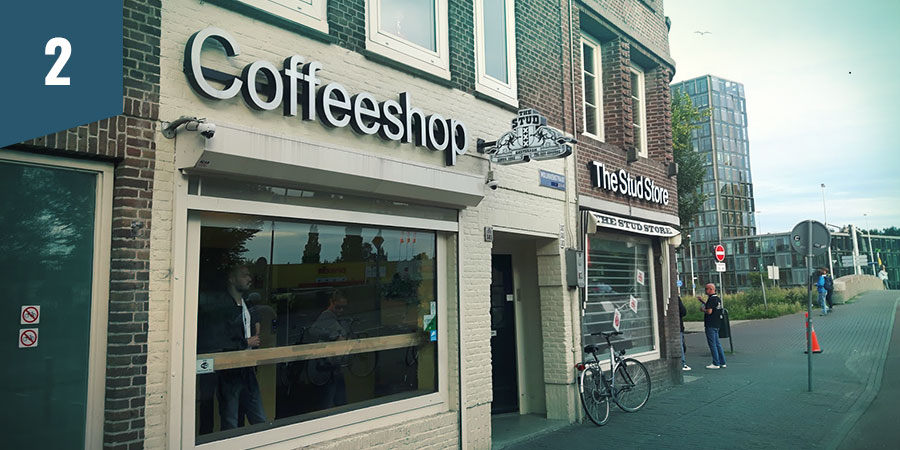 Next in the lineup of winners is The Stud, one of Amsterdam's friendliest coffeeshops. Based in Amsterdam East, The Stud is a small coffeeshop with a large customer base, and indeed, it's known for its warm and friendly atmosphere. Head to The Stud to take a break from the city streets and smoke some high-quality herb.
Their diverse menu includes strains such as Watermelon Zkittlez, Granddaddy Purple, Gelato, and Amnesia Haze. The Stud also has a superb selection of hash, including Kosher Kush and Candy Cookie. If you're looking to get extra wavy, try one of their moonrocks.
TWEEDE KAMER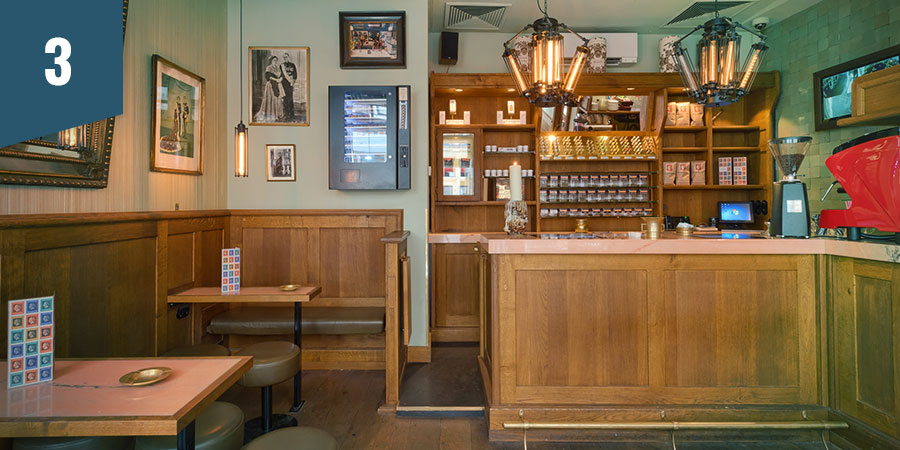 Tweede Kamer is a classy, rustic coffeeshop. Clad in wood, leather, and old-school light fixtures, the interior encourages a chill vibe. It's a great location to escape the business of the city. First opening its doors in 1985, the venue only has seating for 20, making it a great place to visit alone or with a close companion.
Sit back, relax, soak in the artwork, and blaze some Amnesia, Big Buddha Cheese, or Sherpa Nepal hash. Tweede Kamer also serves delicious chocolate bars and coffee to beat down the munchies.
COFFEESHOP AMSTERDAM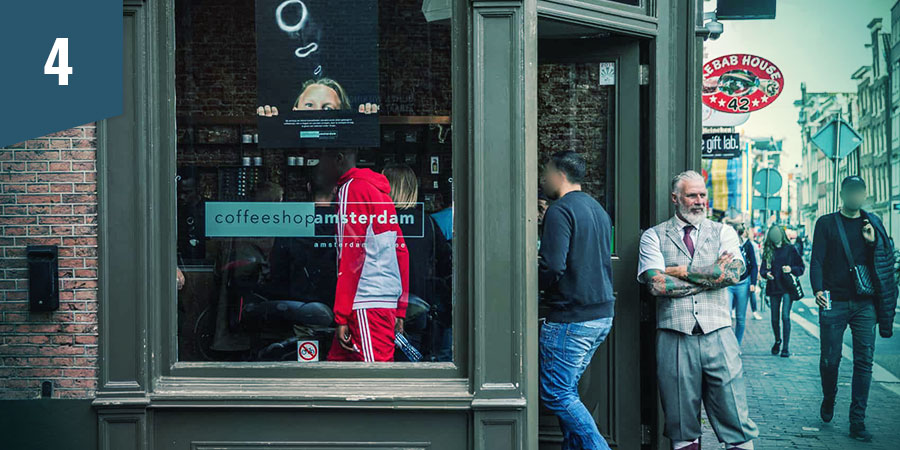 Coffeeshop Amsterdam is an embodiment of Dutch cannabis culture. If you're a tourist visiting the city for the first time, it's a perfect place to whet your appetite for what's to come. You can find Haarlemmerstraat on the so-called "coffeeshop mile". Competitors surround Coffeeshop Amsterdam, but it stands out from the crowd.
The establishment features 90 seats over three floors and is constantly playing satisfying music that sounds even better after a joint. You can't ask for much more in regards to the setting. The walls are covered in lush plants and artwork, and illuminated by soft, neon pink lights. The wooden tables and comfy sofas complete the relaxing interior. In-between blazing strains like Mexican Gorilla Haze and Milkshake Choco, treat yourself to a smoothie, milkshake, or some tasty food.
HAPPY FEELINGS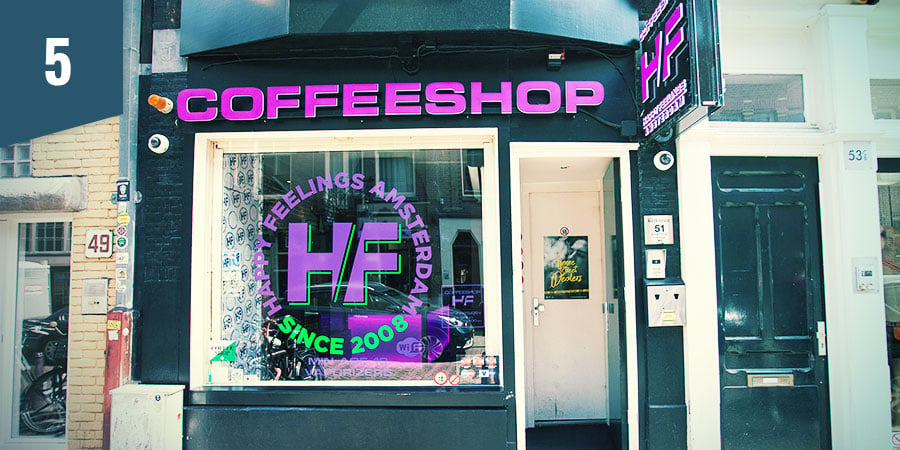 Happy Feelings is a relaxing haven in the middle of a bustling city. Established in 2008, the coffeeshop was designed to offer a cosy retreat from the busy streets. It's smaller than many others, but this adds to the comfy vibe. The clean, modern interior features tall tables and stools, along with rustic brickwork and violet LED lighting.
The Happy Feelings experience isn't just limited to land. The company also offers smoking cruises. Step aboard their boat and tour the canals on a water-based coffeeshop! Happy Feelings offers an extensive menu; cannabis connoisseurs will not be disappointed. Choose from a wide range of strains including Gorilla Glue #4, Agent Orange, White Rhino, and Kosher Kush. There's also some killer hash on the menu, including Super Polm, Strawberry Banana, and Happy Special.
COFFEESHOP DNA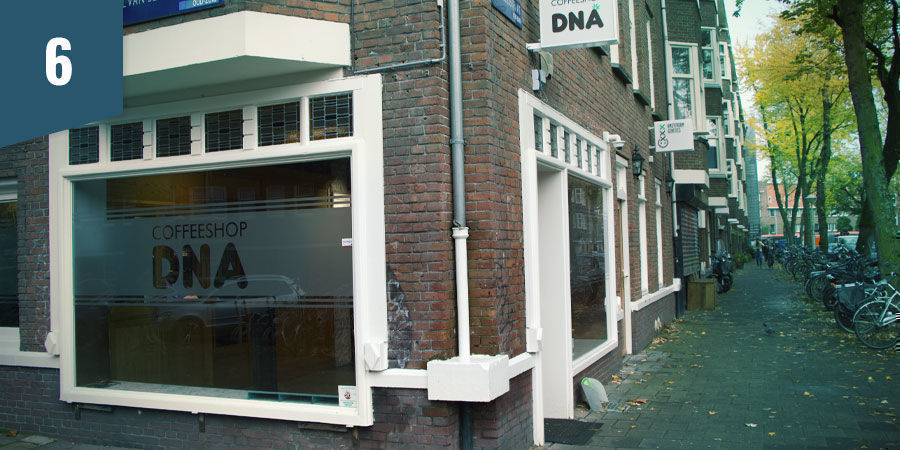 Coffeeshop DNA is a small yet bustling outlet located in the south of Amsterdam. The coffeeshop is associated with Amsterdam Genetics, a world-renowned seedbank that has created an array of impressive cultivars. Head to Coffeeshop DNA if you're looking for options. Their extensive menu offers sativa strains such as Amnesia Haze and Lemon Ice, and indica cultivars like Big Devil Kush. They also offer a wide variety of hash, pre-rolled joints, and edibles.
The menu doesn't stop there. It details the effects, tastes, and aromas of each option. Visit Coffeeshop DNA to feel like a kid in a candy store again.
THE BULLDOG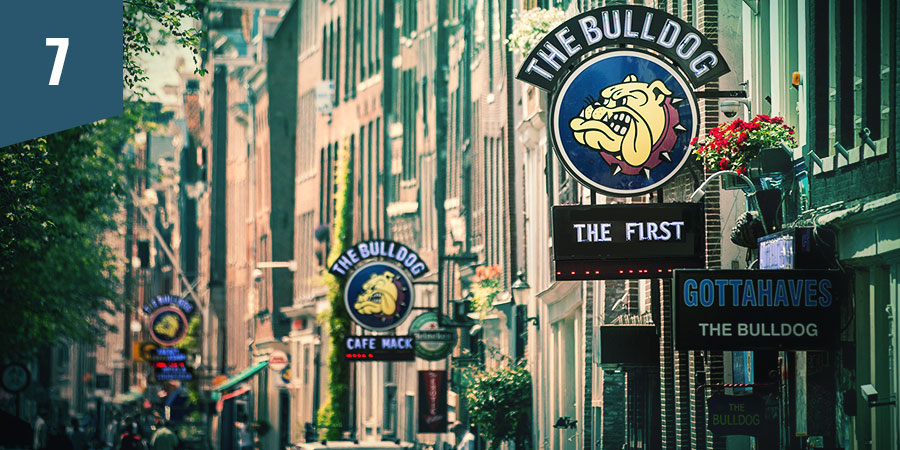 The Bulldog is one of the oldest and most famous coffeeshops of them all; Snoop Dogg even paid a visit. What started in 1974 as a coffeeshop in the centre of the red light district has since expanded into numerous coffeeshops, hotels, and restaurants in Amsterdam and abroad.
The original coffeeshop, "The Bulldog The First", is where it all began. It started as a living room full of stoner friends, and quickly became one of the most popular spots in Amsterdam. It offers a comfortable atmosphere and features a relaxing canal-side patio. The dimly lit rooms, along with the dark wooden furniture and bar, plunge the stoned mind into a chill state. You'll be sat down for a while. While you're there, light up some pre-rolled cones, munch on some space cakes, and sink back into the large leather couch.
COFFEESHOP JOHNNY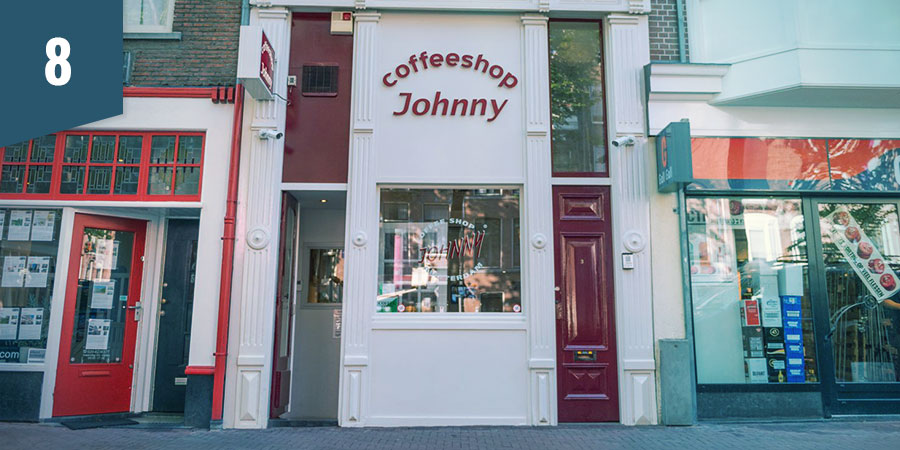 Coffeeshop Johnny is another location allied with Amsterdam Genetics, so you know the bud is going to be good. It's located in the heart of Amsterdam city centre and is close to the Nine Streets, a neighbourhood abundant with stores and cafes. Stopping in at Johnny is a great way to start a shopping trip.
Coffeeshop Johnny features a clean and professional bar area that has a futuristic look to it. The back wall hosts glass shelves that house many boxes loaded with high-quality flowers. There's also a large container filled with delicious space cakes. You might find it hard to make up your mind when looking at the menu. There's almost too much choice. If you're looking to get stoned, choose an indica strain such as Bruce Banner or Bubba Kush. If you're in the mood to get buzzed and explore the city, grab a sativa like Mango Haze or Blue Dream.
BARNEY'S COFFEESHOP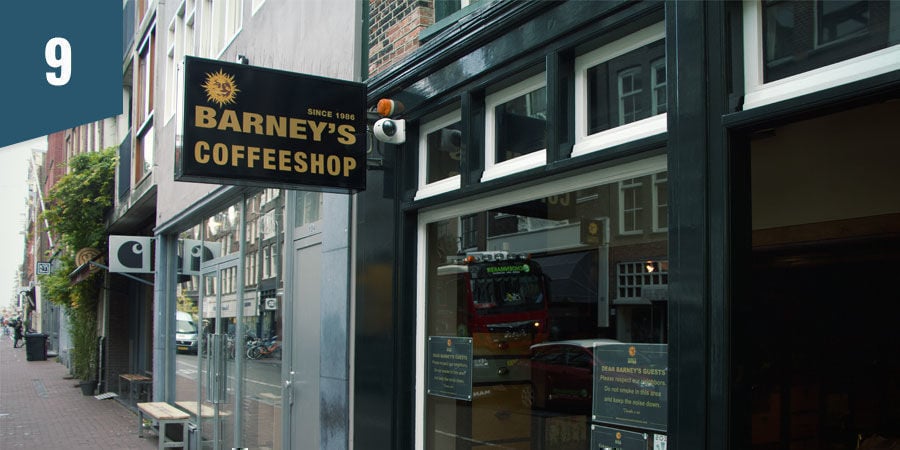 Barney's Coffeeshop has won numerous High Times Cannabis Cups. You'll find it in a 500-year-old landmark building, just a quick five-minute walk from Central Station. The coffeeshop was launched 23 years ago and has since received a stunning makeover. The furnishing and lighting give the place a sophisticated tone, and the hospitable and knowledgeable staff add warmth to the experience. The large windows let in plenty of light, which keeps you from getting sleepy.
Barney's Coffeeshop is a great establishment to visit with friends. Snuggle into the booths and use the Volcano vaporizer to enjoy some Laughing Buddha, Shiskaberry, and Liberty Haze.
COFFEESHOP 1E HULP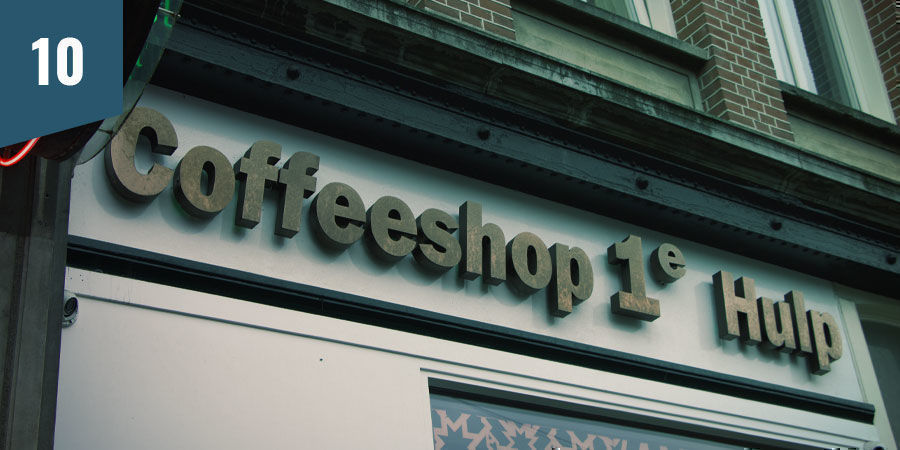 Several factors set Coffeeshop 1e Hulp apart from other coffeeshops, including the presence of an adorable feline! The coffeeshop is located just outside the centre of Amsterdam to the west. It's away from the hustle and bustle of the major attractions. There's no sense of rush, and you can easily spend a whole afternoon there, smoking good herb and drinking Moroccan tea.
Coffeeshop 1e Hulp offers a large selection of indica and sativa varieties. Don't miss out on their Super Silver Haze, Purple Candy, and diverse hash options. As the effects set in, get comfortable on the large leather sofas; if you're lucky, the cat will come over for a cuddle.
COFFEESHOP DE KADE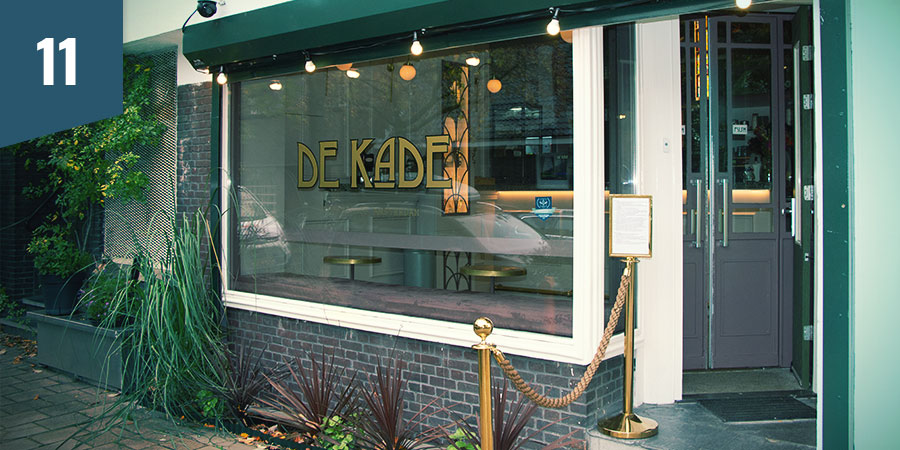 Coffeeshop De Kade has been around for over 30 years. The founders wanted to create a homely environment for their broad customer base. The mellow lighting, house plants, and large, open windows leave you no choice but to sit back and relax. Sure, it's small, but that's part of the charm. You won't get bored in this place. After burning a joint, head over to the pinball machine or foosball table to keep your mind engaged.
What's more, De Kade is soft on the wallet. The herb is around one-third cheaper than what you'll pay at coffeeshops located in the centre. The menu is full of terpene-rich delights. Treat your taste buds to Ice Cream Cake, Strawberry Banana Kush, and Blueberry OG.
And if you are a vegan on the hunt for animal-free edibles, look no further. De Kade caters to their veggie-loving customers as well, by providing a vegan option, like their delicious oatmeal space cookies.
HET BALLONNETJE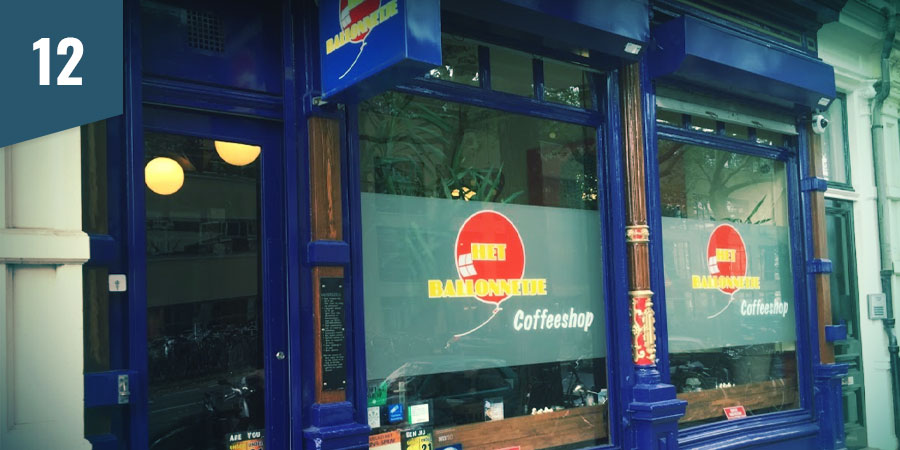 If you're into history, get over to Het Ballonnetje. It's one of the oldest coffeeshops in the city, located in front of the University of Amsterdam. Get stoned and experience a taste of the past. Het Ballonnetje is prized by locals and tourists alike, and attracts customers looking for some of the finest weed in Amsterdam. They offer top-shelf herb known all over the world, with strains like Super Orange Glue, Holy Moment, and Beachfront.
Although Het Ballonnetje is a speciality weed shop, they also stock some potent hash and mind-melting edibles.
AMNESIA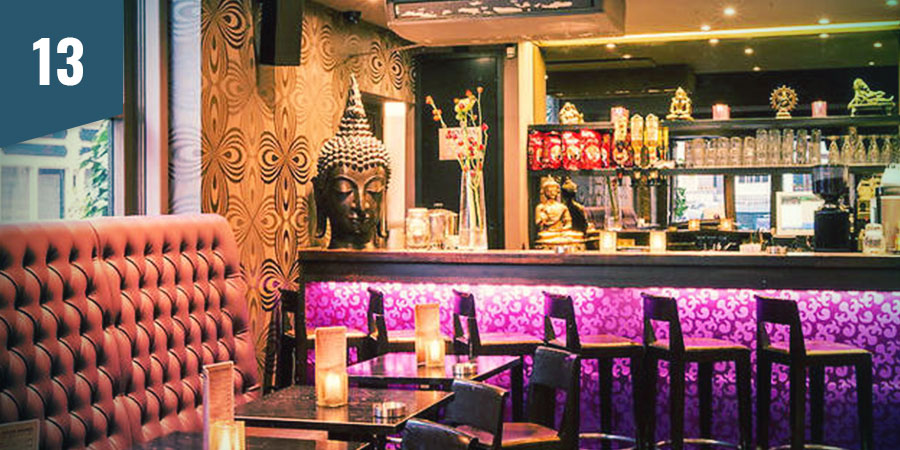 Prepare to sacrifice your short-term memory as you enter the doors of Amnesia. It's a popular venue that's relaxed during the day and more crowded at night. If you like smoking in a lively environment, head over there in the evening and burn some potent sativa strains. Enjoy some energetic music and absorb the nightclub feel.
Amnesia occupies the heart of Amsterdam. It's a high-end coffeeshop featuring a menu that will blow the minds of most cannabis smokers. It's closely linked to the Barney's Farm seedbank and distributes strains from the company. If you visit in the summer, head to the benches out front after a joint and soak in the view of the canal.
GREEN HOUSE COFFEESHOP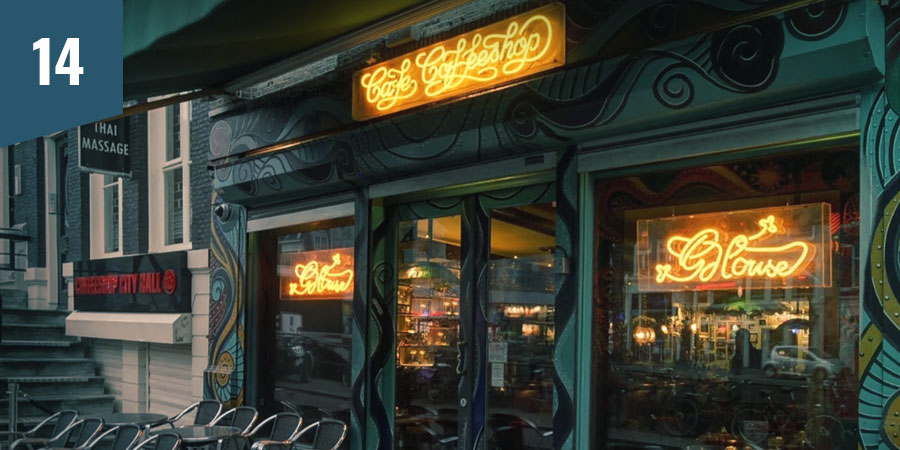 The prestigious Green House Seed Company founded Green House Coffeeshop. The owner—Arjan Roskam—is a member of the Strain Hunters, a team of cannabis experts that travel the world in search of premium landrace genetics.
There are several Green House Coffeeshops in Amsterdam, and one of them is planted right in the middle of the city. Green House United is one of their finest creations, boasting a stunning interior comprised of comfy wooden furniture, bright lights, and a large bar area. The menu features some of the most excellent genetics the Strain Hunters have gathered from all over the world. Don't miss out on the Super Silver Haze!
ABRAXAS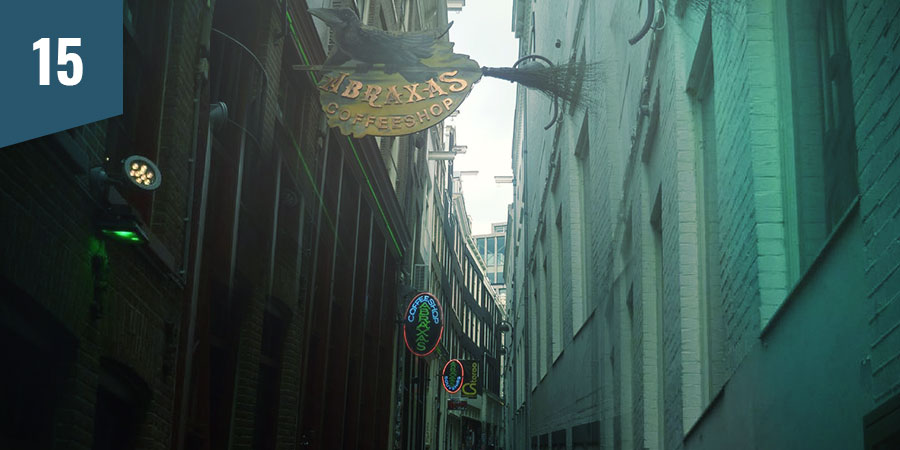 Abraxas opened in 1992 and has since catered to visitors from all over the world. This coffeeshop is the place to visit when you require some creative inspiration. There's art everywhere you look, and the music will help you enter a creative flow. The designer crafted the interior from raw natural materials, including wood, stone, glass, and hemp.
Abraxas is centred around the environment. Through this effort, the company abides by an eco-friendly production process and promotes green and sustainable practices. Stop by this coffeeshop to enjoy the unique vibe, and try to catch their cultural nights and live music events. Abraxas offers some world-class strains like White Widow, Gelato, and Cheese. They also supply some of the best hash on the planet, including Ketama Gold and Nepal Cream.
And there you have it — the top 15 Amsterdam coffeeshops, as chosen by you! One of your favourites missing from the list? Let us know in the comments, and be sure to vote for them next year!