Blog

4 min
Top 10 Best Sativa Weed In Amsterdam
4 min
To help you plan your next trip to Amsterdam, or if you simply want to enjoy a stroll through the Dutch capital with a joint in hand, Zamnesia has crowned the 10 must-visit coffeeshops for sativa cannabis, based on over 54,000 votes. Keep reading to find out more.
AMSTERDAM COFFEESHOP AWARDS
Every year, coffeeshops from across the capital battle it out in the Zamnesia Coffeeshop Awards. By comparing the strains, edibles, pre-rolled joints, and concentrates from the industry's finest, category winners are selected based on your votes. After all, who better to grade the quality of weed in Europe's cannabis capital than the people who smoke it? With over 54,000 votes received from 50 countries, this is the most comprehensive coffeeshop competition out there.
SATIVA CANNABIS
The sativa cannabis category is fiercely contended, as weed lovers the world over relish in the uplifting and energising nature of sativa-dominant strains. Sativa strains favour warmer climates, traditionally taking longer to flower than their indica counterparts. But, for many, the extra flowering time is more than worth the wait. Iconic sativa strains include Sour Diesel, Jack Herer, and Lemon Haze. However, as the skill of cannabis breeders develops, we are seeing new and exciting variations in the traditional sativa cultivar.
EFFECTS AND FLAVOUR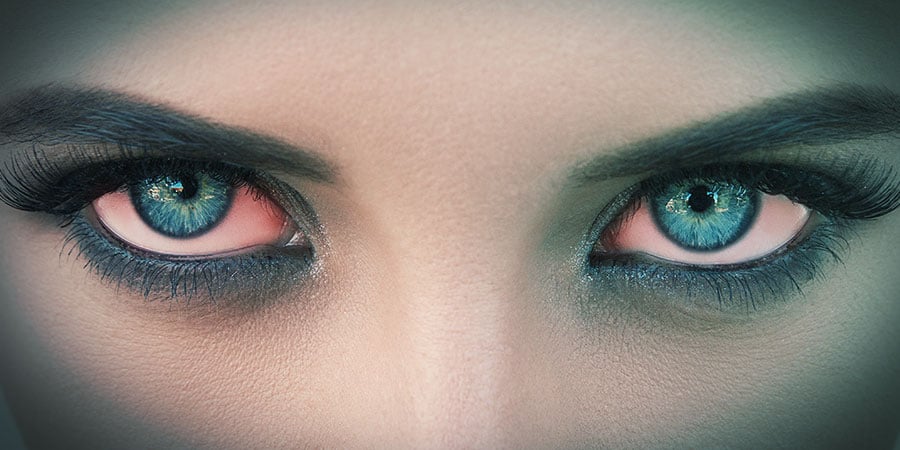 Typically, cannabis strains are divided into three camps; indica, sativa, and hybrid. The camp we are interested in—sativa—has a history of producing a mind-focussed, euphoric high. Expect bold, fruity flavours, with many sativas delivering a diverse terpene profile—perfect for partying the night away. That being said, for those who favour a more mild experience, you can still find sativa-dominant strains with low concentrations of THC and higher levels of CBD.
TOP 10 AMSTERDAM COFFEESHOPS FOR SATIVA CANNABIS
Regardless of your preference, you can guarantee that at least one (if not all) of the coffeeshops listed below will have a sativa strain to suit you. But, to make things a little easier, here are ten of the best sativa-serving coffeeshops in Amsterdam, complete with our top picks from their menus.
1. TWEEDE KAMER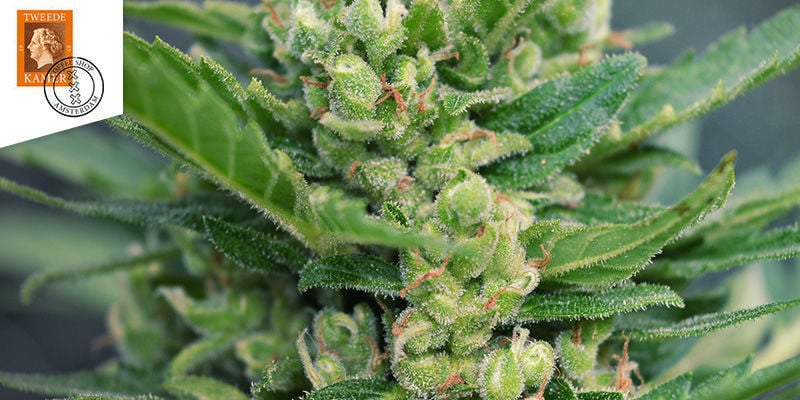 Not to be confused with chambers of government, Tweede Kamer coffeeshop can be found in the heart of Amsterdam. If you're looking for vintage styling and a relaxing environment to get stuck into top-class sativas, Tweede Kamer is the ideal choice.
Sativa classics Amnesia and Super Silver Haze are both excellent strains, with the latter available as a pre-rolled joint if you want to smoke and go. Backed by revered breeders Amsterdam Genetics, you can rest assured that all strains, not just the sativas, will deliver a top-drawer experience.
2. BARNEY'S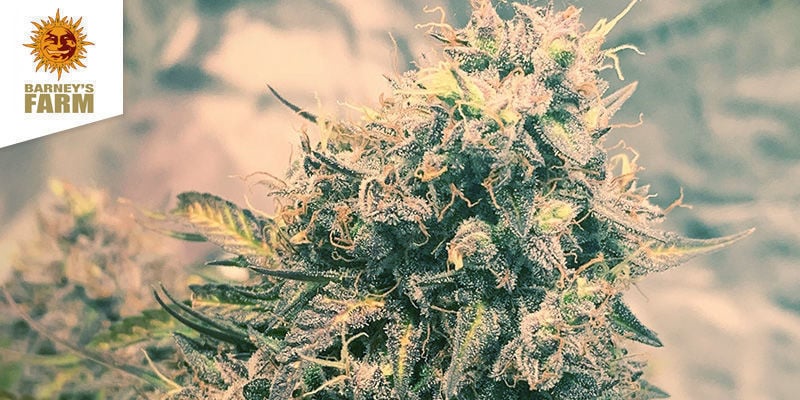 If you're looking for the complete Amsterdam coffeeshop experience, Barney's Lounge, Coffeeshop, Farm, and uptown location are arguably the best around. Their coffeeshop is home to numerous High Times Cannabis Cups, and their central location (Haarlemmerstraat), combined with 23 years of experience guarantee the cannabis is always on point.
Sativa favourites include pre-rolled Tangerine Dream joints for a fruity-tasting strain that inspires creativity and focus. Strawberry Zkittlez is another fan favourite guaranteed to blow away any cerebral cobwebs with wave after wave of euphoria.
3. AMNESIA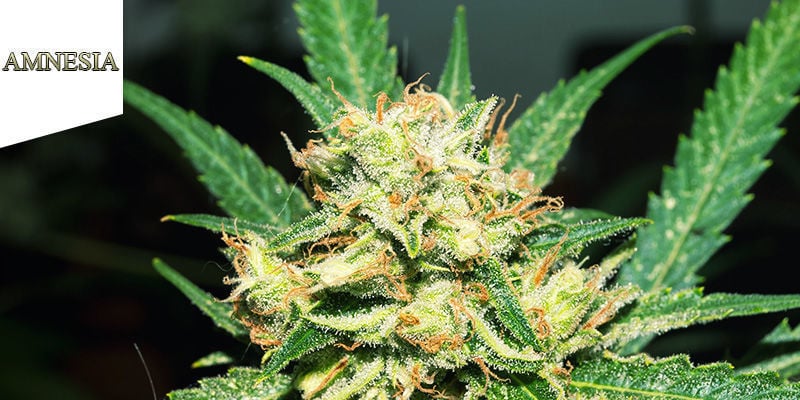 Set against the picturesque backdrop of Amsterdam's iconic canals, many visitors have found themselves watching the world go by while enjoying Amnesia's comprehensive menu. Amnesia has something for everyone with weed, joints, hash, and ice-o-lator concentrates.
From their connoisseur section, Liberty Haze is one of our all-time favourites. A close second would be Bruce Banner, a knockout sativa boasting THC levels in excess of 22%. Not for the faint of heart, but worth the rollercoaster ride if you can stay strapped in long enough.
4. THE STUD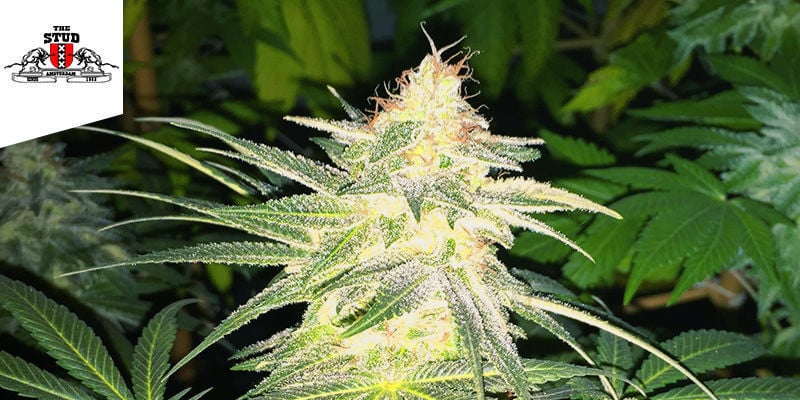 The Stud may look humble from the outside, but rest assured their selection of top-grade sativas can go the distance, that is, as long as you can! Even better, The Stud is easily accessible—perfect for cannabis-loving tourists. The coffeeshop is just a short walk from the Amsterdam Science Park railway station. Ready for a great day out? Jump on the train at Centraal Station, explore the Science Park, and go get stoned.

Anyway, enough about the location, let's dive into the menu. If you desire a taste of classic coffeeshop cannabis, give Amnesia Haze a try. Learn why the locals made this strain a fast favourite. If you're in the mood for a stimulating, uplifting high to enjoy as you roam the streets, G13 Haze is a great option.
5. 1E HULP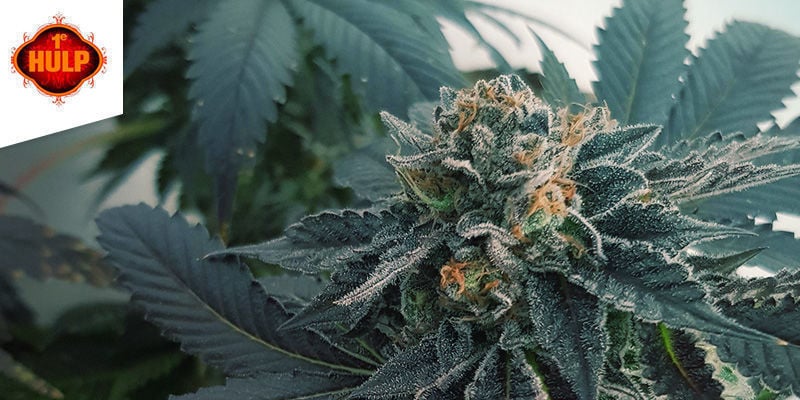 Run by two friends, 1e Hulp is the place to go if you desire a quiet, relaxing coffeeshop experience. The decor is Asian and Turkish inspired, with soft furnishings, low lighting, and plenty of comfortable seating. To further enhance the chilled-out vibe, their menu is conveniently divided into sativa, indica, and hash.
While indica-dominant strains make up the lion's share of the menu, don't be fooled into thinking the sativas aren't worth your time. All three—Soma's Amnesia, Cannalope Haze, and Amazon OG—provide uplifting, creative highs that won't disappoint.
6. 420 CAFÉ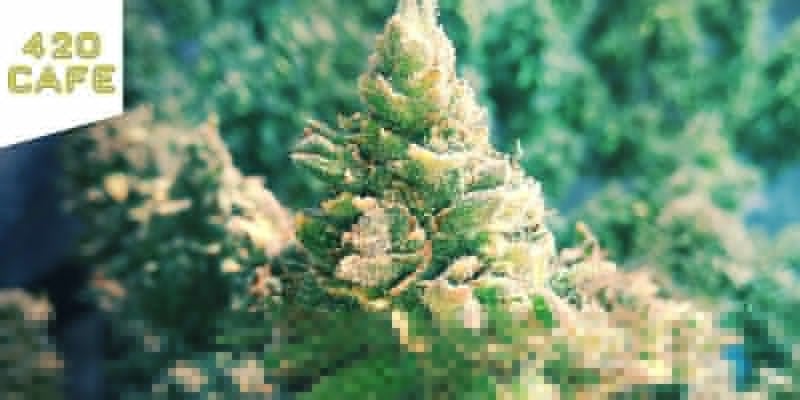 What 420 Café lacks in menu size it makes up for in decor, location, and its focus on old-school genetics. Two notable additions to their menu are 420 Kush and Neville's Haze. Both are pure sativas, grown organically, that will leave you with a lust for more. And, although 420 Café can get busy during the summer months thanks to its extremely central location, it's still worth trying to find a seat so you can enjoy the ornate decor. Nothing says traditional coffeeshop more than old-school strains, a hardwood interior, and an exposed beam ceiling.
7. BOEREJONGENS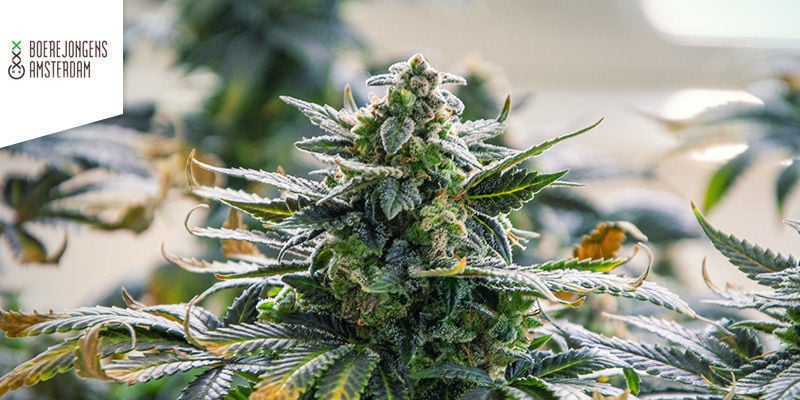 The Boerejongens coffeeshops from Amsterdam Genetics take pride in their top-quality products, excellent customer service, and stylish interiors. And, having visited all three of their cannabis dispensaries, we're inclined to agree. Although their menus offer some of the finest, organically grown weed Holland has to offer, there are a few sativa strains that stand out.
For hash lovers, Tbizla is a traditional Moroccan strain with a potent high to match its authentic flavour. Sticking with the spicy undertones, While Choco G13 is another must-try strain that can help banish those mid-week blues.
8. GREY AREA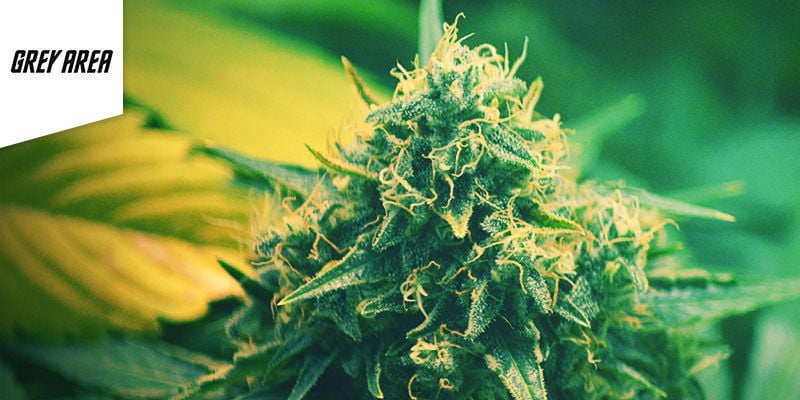 Grey Area is another of Amsterdam's longest-standing coffeeshops—25 years and going strong. Over the years, they've built a reputation for quality weed, helpful budtenders, and famous visitors. If you want the chance to try sativas worthy of Snoop Dogg, Ty Dolla $ign, and Woody Harrelson—Grey Area is the place to go.
Mango Haze and Grey Haze are two intensely fruity strains that boost energy and encourage an uplifting high. We recommend picking up both and enjoying them alongside the canals, especially if you are visiting in the summer.
9. THE BULLDOG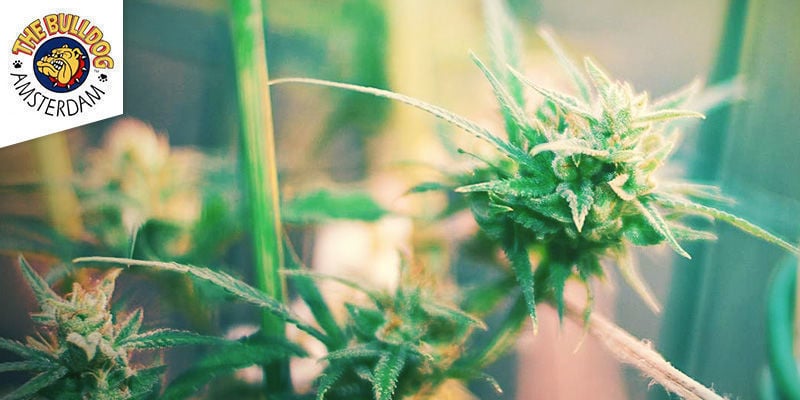 The Bulldog The First is hard to miss. A stone's throw from Amsterdam Centraal, the iconic building stands loud and proud on the fringes of the red light district. In fact, the building started as a sex-shop before being converted into a coffeeshop.
Mango is a sativa of mild strength, while Lemon Crossing would be our pick for those who want to blast their mind with surges of euphoria. Or, if you are feeling cultured, their unique Champagne strain is a high-priced offering that delivers a luxurious aroma and flavour.
10. COFFEESHOP AMSTERDAM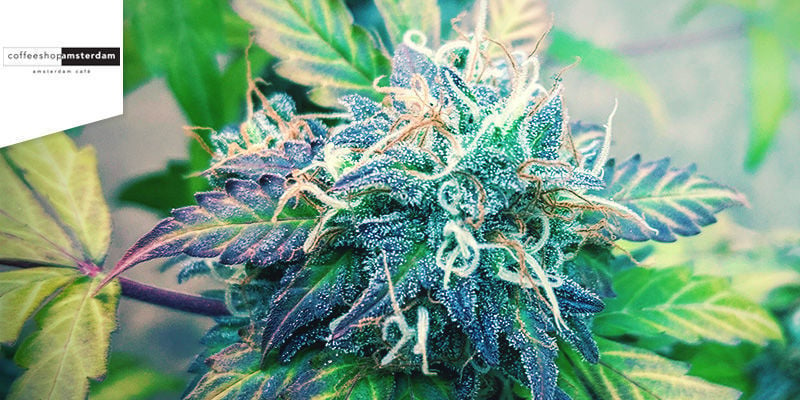 Although the name of this centrally located coffeeshop may have changed over the years, the quality of weed has stayed consistent. Inside you'll find artisan decor with wood panels, low-hanging lights, and neon signage. The interior is truly unique, making it ideal for blazing the night away.
Fortunately, Coffeeshop Amsterdam isn't just a trendy place to smoke. Courtesy of Amsterdam Genetics, their menu includes the well-known (and well-liked) Jack Herer sativa strain, available as a pre-rolled joint, while Blackberry Glue Haze would be our pick from their "marijuana specials".