Blog

6 min
Best Outdoor Cannabis Strains To Grow In The Netherlands
6 min
Struggling to grow great weed in Holland due to the climate? In this article, we'll provide you with a hand-picked list of strains and grow tips to help you cultivate a killer crop anywhere in the country.
Some of the best weed in the world comes from the Netherlands. Yet, the Dutch climate, with its cool summers, chilly winters, strong winds, and plenty of rainfall, is less than optimal for growing cannabis outdoors. Fortunately, there are a variety of strains that will flourish in the Dutch climate—you just need to know where to find them. Don't worry, Zamnesia has you covered. In this article, we'll feature some of the best autoflowering and feminized strains to grow in the Netherlands. This way, you can achieve harvest after harvest of top-notch outdoor bud!
GROWING CANNABIS IN THE DUTCH CLIMATE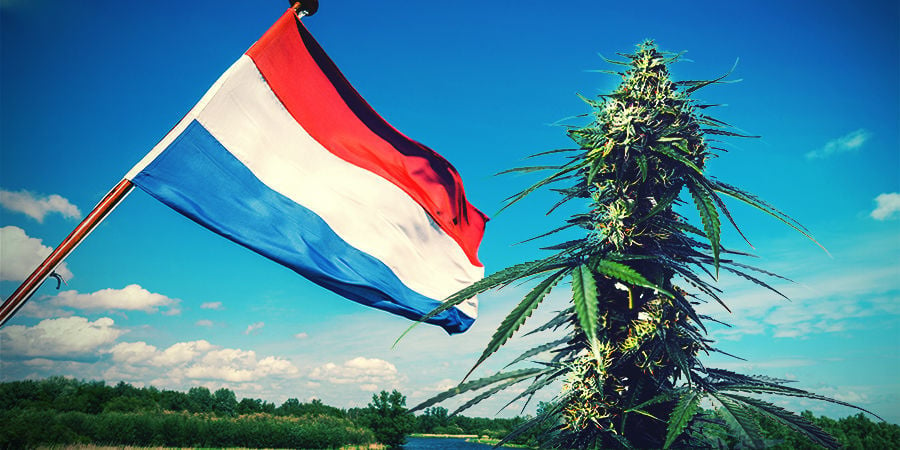 The Dutch climate isn't ideal for growing cannabis, as weed normally loves it hot, dry, and sunny. Located in Northwest Europe on the coast of the North Sea, the Netherlands has a maritime climate with cool summers and moderate winters. In autumn and winter, strong Atlantic low-pressure systems cause gales and wet weather to sweep through the country.
Easterly winds can sometimes cause warm and dry weather in summer, and clear, cold weather in winter. Rainfall is pretty evenly distributed across the country, and the driest period of the year is usually between April and September.
If you want to grow weed outdoors, you can do so as soon as it stops freezing. May is probably the best time to sow your cannabis seeds. When growing outdoors in the Netherlands, it's crucial to select fast-flowering specimens. Otherwise, if your plants are not ready to harvest come the rainy months, mould could spoil your crop.
The good thing is, by choosing the right strain, you can easily mitigate this issue.
HOW TO CHOOSE THE RIGHT CANNABIS STRAIN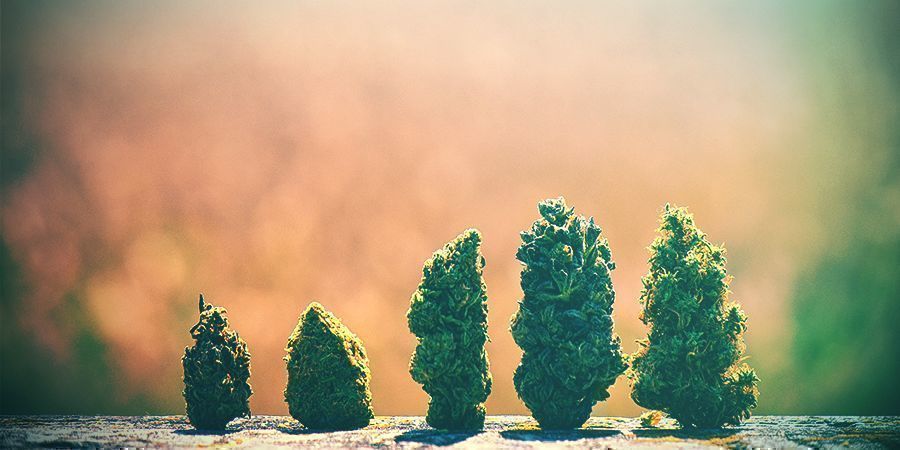 When choosing cannabis seeds to grow outdoors in the Netherlands, you can select between feminized (photoperiod) strains and autoflowering strains.
FEMINIZED (PHOTOPERIOD) VS AUTOFLOWERING
Feminized photoperiod cannabis will grow and flower depending on the natural sunlight hours. If you set them out in spring, they will veg for a few months as the days get longer and longer. At the end of summer, as daylight hours diminish, they will start to flower, with their buds being ready in September or October.
Autoflowering cannabis doesn't rely on daylight hours to veg and flower. Instead, flowering is determined by age. No matter the season, plants will spend around four weeks in vegetative growth before flowering automatically. As their life cycle is shorter (most autos are ready 60–75 days after germination), you can harvest them before the autumn rain.
KEEP THESE THREE FACTORS IN MIND
Whether you want to grow feminized or autoflowering, here are some things you should look for in a strain when growing outdoors in the Netherlands:
Some strains are more resistant to mould than others. For example, strains that develop less densely packed buds are less prone to mould.
Resilient and robust strains
You'll want robust strains that can handle harsh conditions such as unexpected cold spells at night, strong winds, and cannabis pests. Shorter indicas are generally more robust than spindly sativas.
Unless you're growing autoflowers, make note of the outdoor harvest times of various strains. If you know your autumn is going to be wet and rainy, go with strains that tend to finish in late September.
BEST CANNABIS STRAINS TO GROW OUTDOORS IN THE NETHERLANDS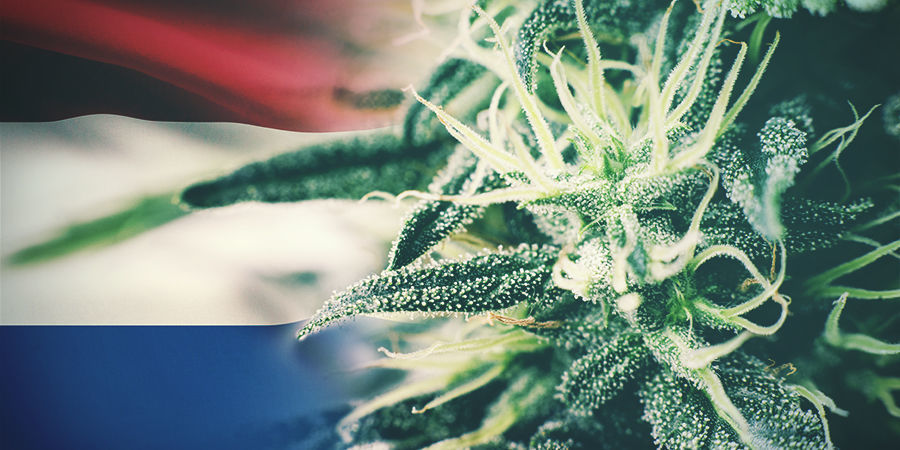 Now let's get to some examples! We've collated four autoflowering and four feminized strains for you to consider growing outdoors in the Netherlands.
AUTOFLOWERING STRAINS
Autoflowering cannabis seeds are ideal for growers looking to tackle Holland's tough climate for the first time. Advantage: they have a quick turnover, which means you can time your grows to produce multiple harvests per season!
BLUEBERRY AUTOMATIC (ZAMNESIA)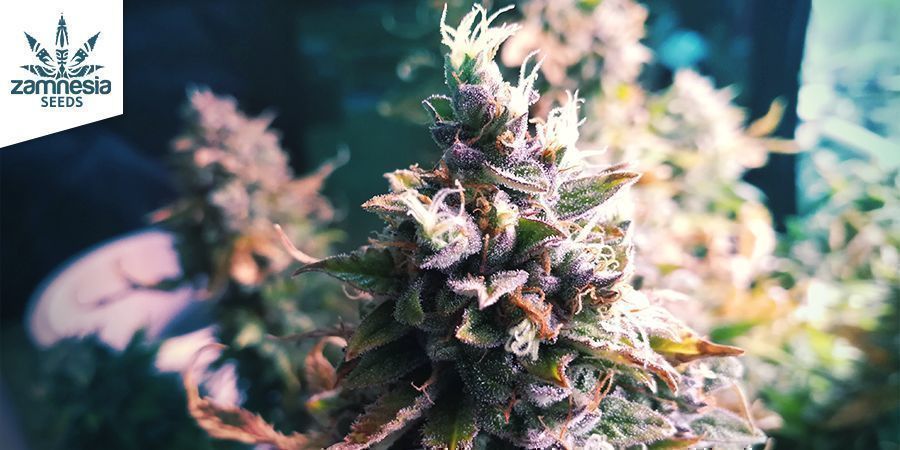 Zamnesia gave the tasty Blueberry a makeover, adding some autoflowering magic to this iconic strain! Blueberry Automatic grows vigorously, and thanks to her speedy growth, delivers her mouth-watering goods in a brief 8–9 weeks from seed. At a height of only 75cm, she is ideal for growing outdoors on a balcony or terrace. She has the same great berry taste as her bigger sister, and pleases with a deeply relaxing indica effect.
DUTCH AUTOMATIC (SPLIFF SEEDS)

From the team at Spliff Seeds comes Dutch Automatic. This autoflowering strain is derived from Northern Light x Santa Maria x Afghani Gold mixed with some ruderalis genetics. The result is a plant that can easily be cultivated outside in the Netherlands. She's not a tall cultivar, and thus won't take up much room, but is primed to flourish nonetheless. At the end of her reasonably short growing cycle of around 10–11 weeks, she'll be ready to yield. Producing around 35g/plant, it's enough to fill a stash jar or two when you're through. When it comes time to smoke her buds, she provides a quick couch-lock fix for those in need of instant relaxation.
BLUE CHEESE AUTOMATIC (ROYAL QUEEN SEEDS)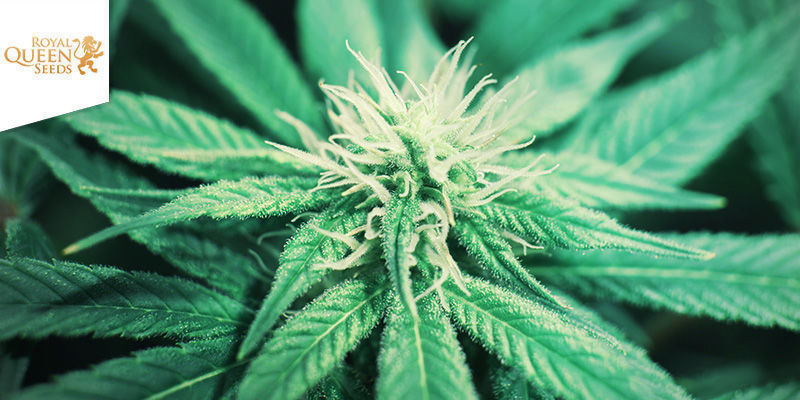 Royal Queen Seeds has done it again with this superb specimen that's ready to flourish outdoors. Blue Cheese Automatic has some impressive parentage in the form of Blueberry x Cheese, combined with some ruderalis genetics to give it autoflowering magic. With a quick seed to harvest time of around 9–10 weeks, this strain delivers the goods in no time. While not massive in stature (reaching heights of about 110cm), she provides a sizeable yield of around 100–150g/plant. Her buds serve up a super high that relaxes both the body and mind.
STICKY BEAST AUTOMATIC (ZAMNESIA)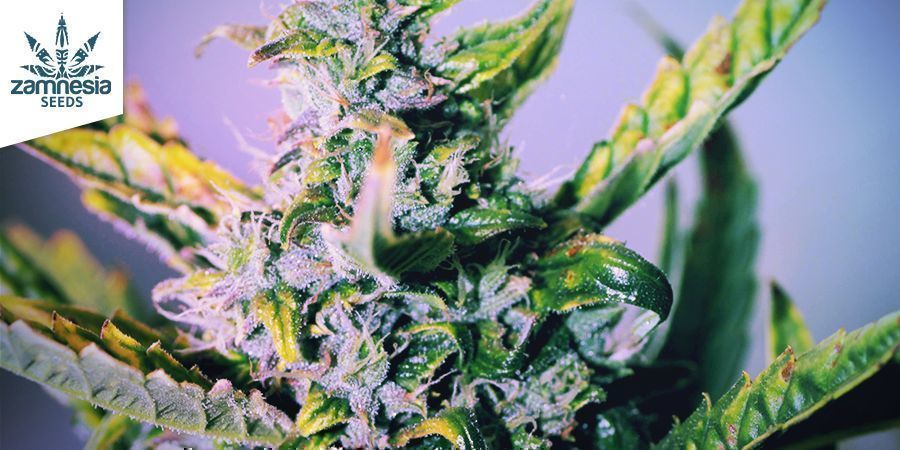 Sticky Beast Automatic by Zamnesia combines three awesome cannabis strains. The delicious Bubble Gum meets up with the productive Critical Auto and a good old stoner's favourite, OG Kush. This girl has a sweet aroma blended with earthy notes that makes for a well-rounded smoke. Oh, and let's not forget her effect. Although very relaxing (and just the right smoke if you need some herbal assistance falling asleep), she doesn't knock you out cold like some strains. Her entire life cycle is a short eight weeks, so she's perfect for growing outdoors in less than optimal conditions. No surprise that Sticky Beast Auto won 1st prize at the 2018 Highlife Cup in the autoflowering category.
FEMINIZED (PHOTOPERIOD) STRAINS
Feminized seeds are created to ensure no male specimens thwart your growing operation. This means you have almost no chance of ruining your crop with a male invader—one less thing to worry about!
POWER FLOWER (ROYAL QUEEN SEEDS)

Power Flower more than lives up to its name as a sativa-dominant strain teeming with THC. She's also a joy to cultivate, and can be done so with ease. This robust plant takes around 8–9 weeks to flower, so she'll be ready to yield before the weather changes for the worse. Power Flower is quite a tall plant, so don't be surprised if she reaches heights of around 220cm. Just be sure to give her ample room, and you'll be golden. Her yields are exactly what you'd expect given her size. Vast amounts of bud are your reward, around 450–500g/plant, to be exact. Providing uplifting and stimulating sensations, she's one to enjoy with company.
FREEZE CHEESE '89 (BIG BUDDHA SEEDS)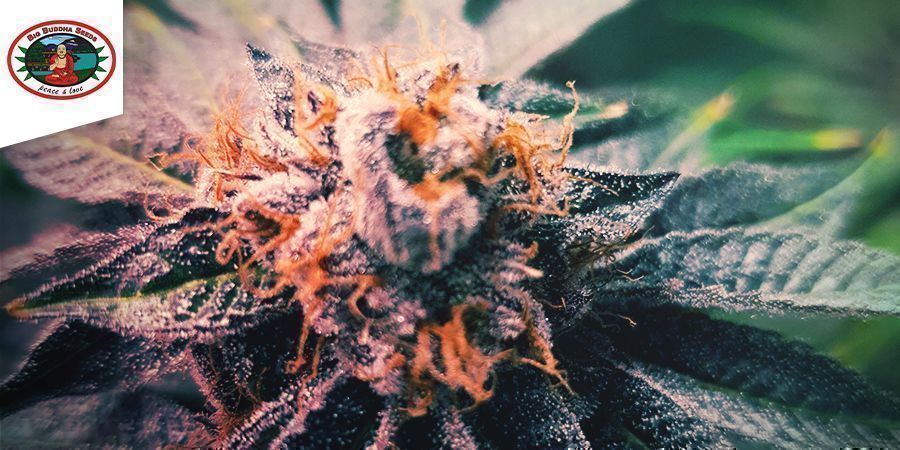 Freeze Cheese '89 by Big Buddha Seeds is an old-school indica from the Netherlands. She is the successor of the famous Friesland Indica from 1989, combined with Big Buddha Cheese. She is very robust, easy-to-grow, and adapts well to all kinds of environments. This 80% indica needs just 8–10 weeks to flower. If you smoked in the old days, you will love this strain. She combines a classic Haze flavour with a bombastic indica stone.
FRISIAN DEW (DUTCH PASSION)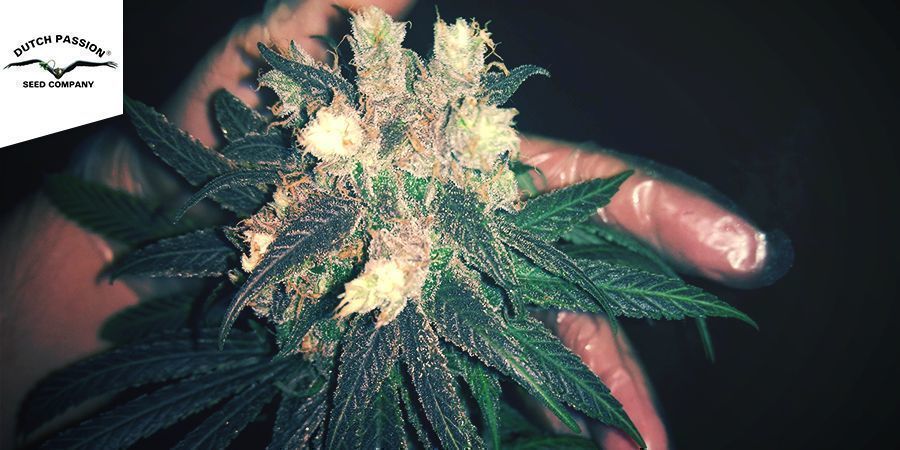 Frisian Dew by Dutch Passion is yet another strain that was designed to be grown outdoors. This prize-winning hybrid (1st prize at the Highlife Cup 2008) is a 50/50 indica/sativa that doesn't just look awesome with her purple-tinged buds. She is extremely mould-resistant, and her small leaves allow maximum sunlight to reach her buds so they can really fatten up. Ideal for the Dutch climate is her short flowering time of 7–8 weeks. When you can finally smoke her buds, you will enjoy a well-rounded effect that is relaxing and uplifting all at once!
BLUE WIDOW (ZAMNESIA SEEDS)

Blue Widow from Zamnesia Seeds is a true powerhouse. From seed to harvest, she's a robust and resilient project that will be right at home growing outdoors in the Netherlands. Derived from White Widow x Blueberry, Blue Widow doesn't grow to vast heights, and can easily be controlled through LST should the need arise. Taking between 8–9 weeks to flower, she'll reward patient growers with some huge yields. Boasting rich flavours, aromas, and effects, she takes the finest points of her parents to present something exceptional for all.
TIPS FOR GROWING CANNABIS IN THE NETHERLANDS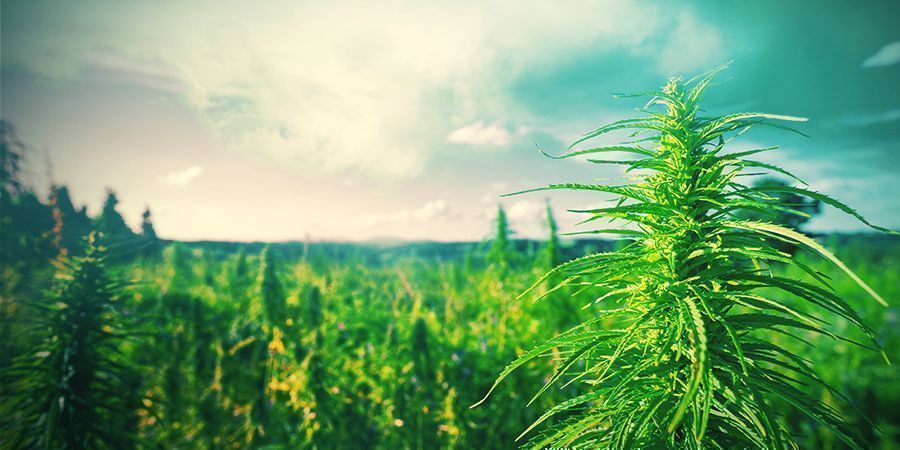 Here are some more tips to help you achieve optimal results when growing outdoors in the Netherlands.
Choose your growing location wisely and with care
Find a good spot where your plant is partially sheltered from the elements. You don't want strong winds or rain damaging your crop. By growing in containers, you can mitigate this issue by moving your plants to a safer spot outdoors, or even indoors temporarily.
Give your plants plenty of sunlight
Your cannabis plants need to be protected from the elements, but you also need to make sure they can access plenty of sunlight. A south-facing spot in your garden is optimal, and so too is a rooftop terrace or a sunny spot on your balcony. The sun in the Netherlands isn't as strong as in some places further south, so the more sun your plants get, the better.
Keep plants in an ideal temperature range
Cannabis loves warm temperatures—definitely not too chilly, but also not scorching hot. Temperatures should be between 10–30°C at all times. Keep an eye on your local weather report so you can plan ahead in the event of unexpected frost, storms, or dry spells during the growing season.
Timing your growing cycle
Autoflower: Even though autoflowers are fast growers, you still don't want to start them too late; rain and plummeting temperatures become more and more of a threat the further into autumn your plants are allowed to mature.
Photoperiod: With photoperiod strains, if you're worried they won't have enough time to finish their bloom phase before the bad weather arrives, you can induce bloom yourself—yes, even outside. Although photoperiod plants flower based on daylight hours outdoors, if you restrict their light cycle to 12/12 using a light-proof cover (or by placing them in a light-proof chamber or shed), they will begin to flower on command. However, keep in mind that this is not without risk. Taking the reins of the light cycle in this way means you now have to be consistent with your coverage—every day— and your plants have a greater chance of reverting back to veg if there are any interruptions to this cycle.