Blog

5 min
The Best Cannabis Seeds For Indoor Cultivation
5 min
Growing cannabis indoors is convenient and effective. It allows for a degree of intervention and control that is hard to reach outdoors.
Growing cannabis indoors is a great way to maintain ultimate control over your crop. Everything can be micromanaged, from feeding to the intensity of light, to the much more advanced aspects of a grow. Here are five fabulous feminized seeds and five awesome autoflowering seeds for you to grow indoors.
THE 5 BEST AUTOFLOWERING CANNABIS SEEDS FOR INDOOR CULTIVATION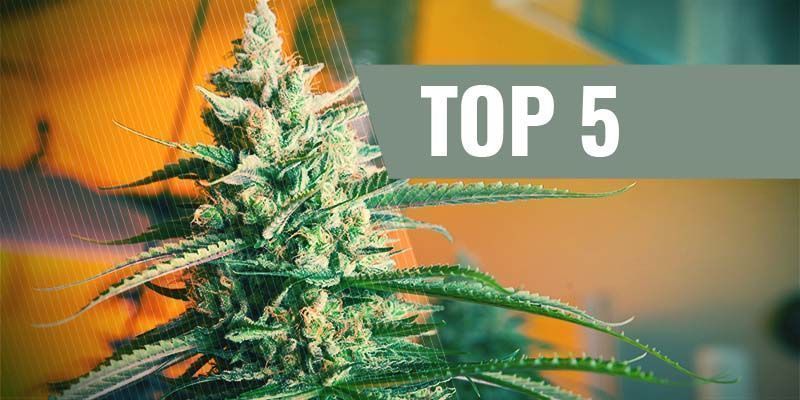 Unlike in the past, the autoflowering strains of today are much more highly regarded, and consistent to boot. For those looking to bypass complicated light cycles, or those looking for a fast turnover, autos are a perfect option for developing high-grade weed with ease. Plants can fit into the smallest of spaces, and they're robust and resilient as they grow. Autoflowers can also be an excellent option for those just starting out on their cannabis cultivation journey. Here are five recommendations for great autoflowering strains to grow indoors!
WHITE WIDOW AUTOMATIC (ZAMNESIA SEEDS)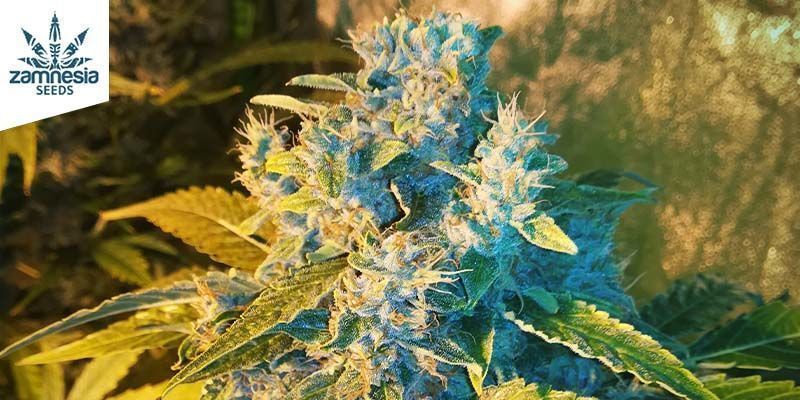 White Widow Automatic by Zamnesia is another cannabis classic that has rightfully earned a huge following among cannabis enthusiasts. The girl shines with an exquisite taste, good yields, and an ever so intense high. If you wonder where she got her name from, just look to her excellent resin production. Once flowering comes to a close, plants will be covered in a thick layer of sparkling trichomes. Perfect for hash and concentrates!
White Widow Automatic is an ideal specimen for the indoors. With a height that won't exceed 110cm, you won't have trouble finding a nice spot for it—even if space is an issue. This plant goes through its entire lifecycle in a short 10–12 weeks. Get ready to enjoy an awesome mind and body high accompanied by delicious earthy and pine flavours.
SUPER SKUNK AUTOMATIC (SENSI SEEDS)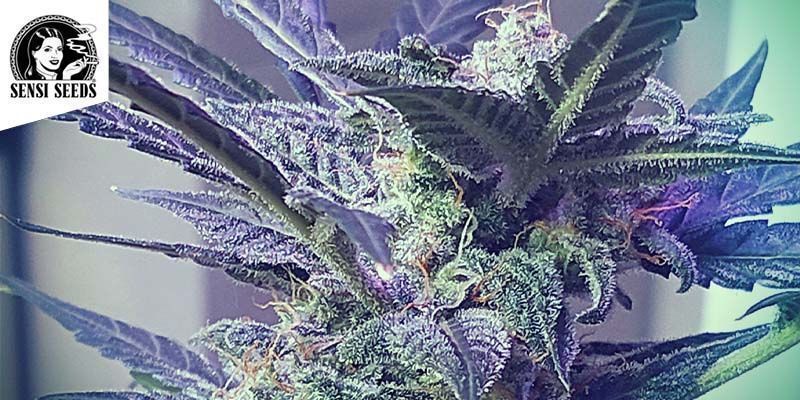 Super Skunk Automatic by Sensi Seeds is their second sequel to a true cannabis classic, the original Skunk #1. This 80% indica boasts pretty much everything that made the original so famous, including an ultra-relaxing and potent effect, and of course the iconic "skunky" smell that deemed her an eternal classic. Sensi Seeds crossed the original Skunk #1 with an Afghani hash plant and a select autoflower—so the girl can deliver quite a punch!
There are several things that make Super Skunk a great option for indoor growing. It is very robust and forgiving, and with a short harvest time of only 7–9 weeks, you won't need to wait long before you can blaze up its buds. The strain doesn't get very tall, so you can easily make some space for it in small closets, tents, and the tiniest of rooms.
WATERMELON CANDY AUTOMATIC (ZAMNESIA SEEDS)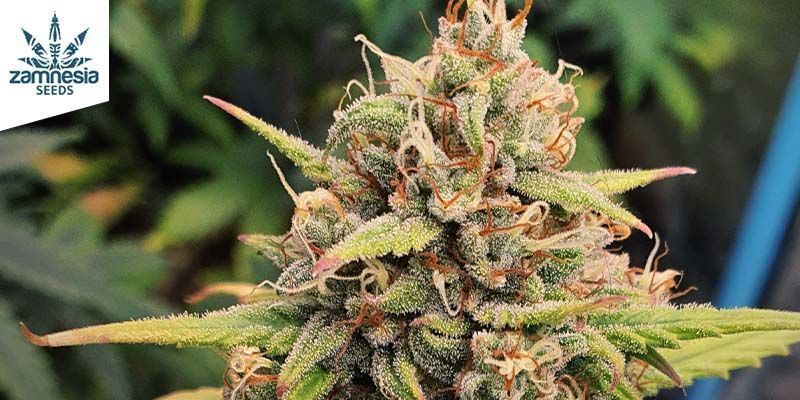 Watermelon Candy Automatic by Zamnesia Seeds is a high-quality hybrid that takes the finer points of the original and mixes it with a bit of ruderalis to create an autoflowering powerhouse that is sure to win many fans. Regardless of prior experience, she's simply a joy to grow and is extremely easy to maintain. She takes just 9–10 weeks from seed to harvest, so she certainly doesn't delay in delivering a sizeable return of buds.
Watermelon Candy Automatic's high offers the best of both worlds. She begins with her sativa side, providing euphoric and uplifting moments that settle into pure indica relaxation and bliss. Combined with a moreish fruity flavour, there's plenty to like here.
ROYAL DWARF (ROYAL QUEEN SEEDS)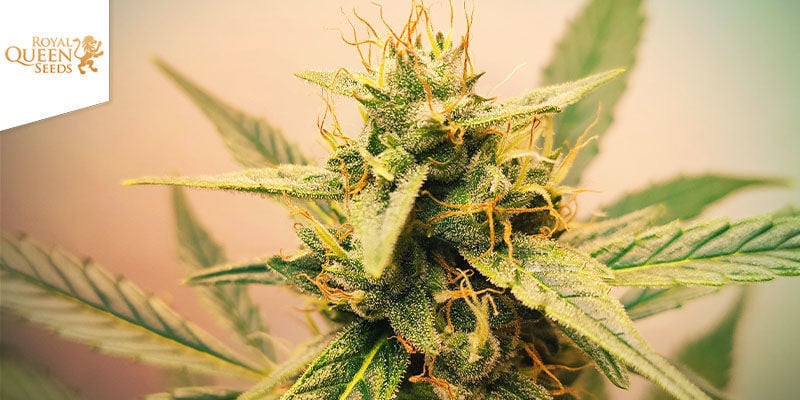 Royal Dwarf by Royal Queen Seeds is an autoflowering masterpiece that can effortlessly flourish indoors and outdoors. Taking just 8–9 weeks from germination to harvest, she's quick to grow and only reaches heights of about 80cm. This makes her extremely easy to control, but also great for growing in smaller areas. Once harvested, she provides an abundance of buds that are sure to satisfy.
Old-school Skunk fans will undoubtedly find her flavour and effects a real treat. Producing a social high followed by a relaxing full-body stone, she also has a tremendous hazy, diesel taste that is perfect for a pipe, joint, or vaporizer.
NORTHERN LIGHTS AUTOMATIC (ZAMNESIA SEEDS)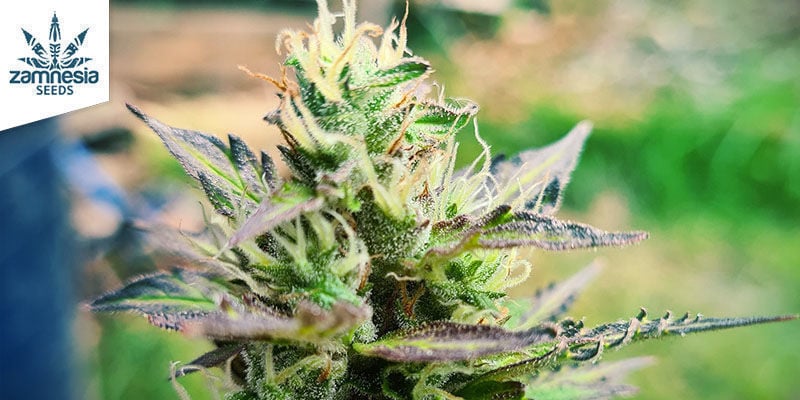 For indoor cultivars, getting to their juicy harvest in the shortest time possible is important, as this saves on energy and can make for multiple harvests per year! No such concerns with Northern Lights Automatic by Zamnesia! We gave this timeless cannabis classic our special treatment with the help of select ruderalis genetics to make it autoflowering and perfect for the indoors. Growers can now fill their bags in a super short 9 weeks from seed to harvest. As an added bonus, its height will rarely exceed 90–120cm, so the plant will fit pretty much everywhere.
Northern Lights Automatic has the same delicious taste and potency as its bigger sister. Smoke her, and she'll deliver an amazingly relaxing body stone with an invigorating and uplifting note. It's the perfect smoke for when you just want to chill and relax at the end of a long day!
THE 5 BEST FEMINIZED CANNABIS SEEDS FOR INDOOR CULTIVATION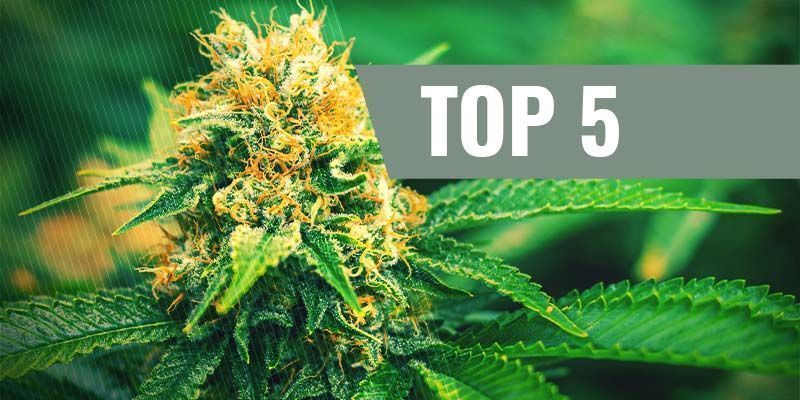 If you want to decide for yourself how long to keep your indoor cannabis plants in vegetative growth, feminized (photoperiod) cannabis seeds will be for you. Growing feminized cannabis may be a tiny bit more involved, but it has the advantage of resulting in monster yields and extreme potency, and it puts your indoor cultivation skills to the test. Here are five of our very best.
BLUE DREAM (ZAMNESIA SEEDS)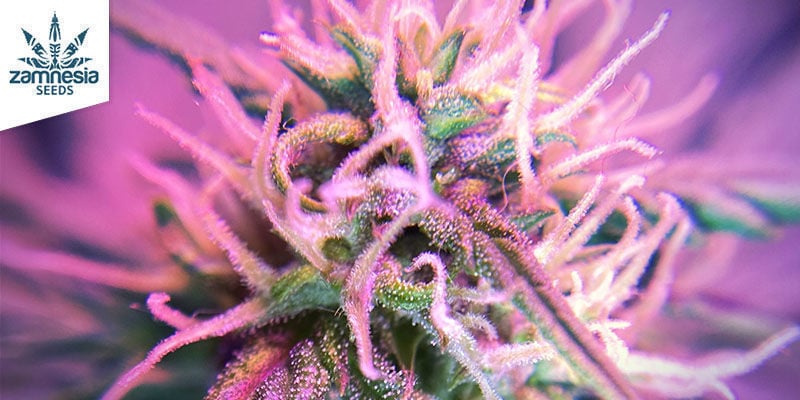 Blue Dream by Zamnesia Seeds combines the best of Haze with that of the delicious Blueberry to bring us a feminized hybrid par excellence. Plant your seed, and the gorgeous specimen, with its purple and bluish buds, will grow to around 1.5m in height. This makes it still quite manageable and a great indoor strain. What's more, and this is quite atypical for a strain with Haze genetics, she'll rush through flowering in an incredibly short 9 weeks, so you won't need to wait long until harvest.
Blue Dream delights with a mouth-watering mix of berry, citrus, and other sweet undertones. But be careful not to let its tempting flavours get you carried away; a euphoric and uplifting high that gradually turns into a very relaxing body stone will take you on a ride from the very beginning. Smoke too much, and you may find yourself in dreamland before you know it!
BIG BUD (SENSI SEEDS)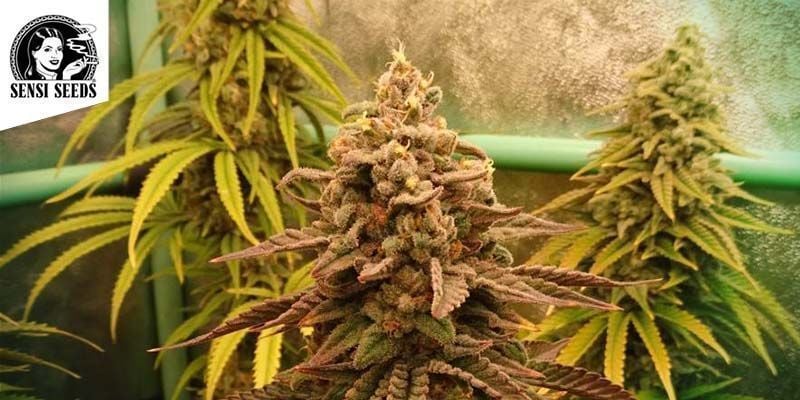 The original Big Bud by Sensi Seeds earned its name mainly because of its enormous production potential, but this doesn't mean you'll find it slacking in other areas. Far from it! The feminized version is as good a producer as the regular version, and delights with the same high potency and great scent, which harbours crisp notes and spicy undertones.
This 85% indica, a cross between Afghani and the famous Skunk, flowers in a short 50–60 days and reaches a medium height. It is not the shortest of plants, but is still easy to handle and to predict. Its great taste blends notes of spices and fruit, while its strong physical stone carries the legacy of Afghani. A top chiller smoke that's fabulous to enjoy alone or with friends!
THC BOMB (BOMB SEEDS)
THC Bomb by Bomb Seeds is the perfect indoor strain for those who love potent smokes. Containing 20% THC on average, with some plants containing as much as 25%, THC Bomb delivers a very powerful and long-lasting high, and also won't disappoint when it comes to flavour and growing traits.
What makes THC Bomb an excellent indoor strain is that it grows vigorously yet compact (60–90cm) and with nice branching, making it an excellent candidate for a ScrOG setup to max out yield. It flowers over a very short 7–9 weeks, resulting in an excellent yield of up to 650g/m² in good conditions. Its high starts out as a heady sativa buzz, but after a few minutes, the indica side takes hold, easing your mind and body into the deepest state of relaxation. A perfect smoke to enjoy at night!
CHOCOLOPE (DNA GENETICS)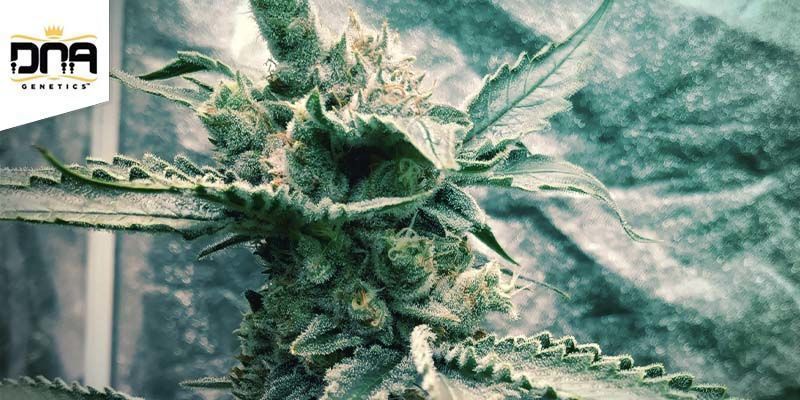 Chocolope by DNA Genetics is an almost pure sativa (95%) that is a favourite among cannabis connoisseurs. This multi-award-winning strain is one of the most popular strains from DNA Genetics, and harkens back to a time when strains with dessert flavours reigned supreme.
Despite her sativa genetics, Chocolope is not too difficult to grow. Grown indoors, the plant may get tall, but you can easily keep it in check with some trimming. Noteworthy is her astonishingly short flowering time (for a sativa) of only 8–10 weeks. It has a delicious taste that, unlike most sativas, doesn't have the typical spicy or citrus notes. Instead, it will make your mouth water with an incredible taste of chocolate. Its effect can only be described as electric: a nice head buzz that is energetic and motivating—perfect to start your day!
LSD (BARNEY'S FARM)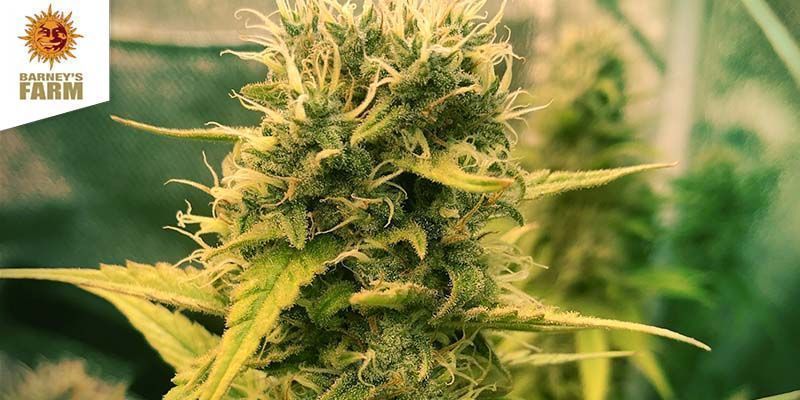 LSD by Barney's Farm is an ultra-potent indica-dominant hybrid that grows into a sturdy, robust plant with high resistance to pests and mould. Despite its compact height of 50–100cm indoors, which makes the strain very manageable, it can reward with monstrous yields of up to 700g/m² in optimal conditions.
LSD certainly isn't miserly when it comes to potency, considering that the strain measures a whopping 24% THC in her juicy buds. However, what makes LSD a truly unforgettable cannabis experience is the high it gives you. It puts you into a deep, trance-like stone that keeps your body grounded, while sending your mind on a trippy, almost psychedelic journey—an effect that led Barney's Farm to give the strain its name.
THE BEST CANNABIS SEEDS FOR INDOOR CULTIVATION
These are just some of the strains you can choose if you want to grow great cannabis indoors. No matter which strain you grow—autoflowering or feminized—each has something special to offer!