Blog

3 min
High Times Cannabis Cup: A Look At The Prominent Cannabis Trade Show

3 min
The High Times Cannabis Cup is not only a weed competition, it is a trade show that allows cannabis enthusiasts and industry professionals to interact in a comfortable setting.
A LOOK INTO THIS HISTORICAL EVENT
High Times Magazine is a renowned publication that launched in 1974 by founder Tom Forçade. It was, and still is, a landmark counterculture movement that evolved over the years as fast as seeds were sown and crops were harvested. Focussing primarily on all things cannabis, High Times is today's leading source exposing the War on Drugs, championing legalization efforts, covering innovations in cultivation, all while staying relevant with current arts and entertainment.
High Times launched the Cannabis Cup in 1988 at the hand of Steve Hager, an American filmmaker, journalist, and writer. The High Times Cannabis Cup is held every November in Amsterdam. The event serves as a physical outlet where cannabis enthusiasts, industry leaders, growers, and breeders unite to celebrate their love for the plant, as well as to promote legalization initiatives. It is also a full-blown trade show with exhibits, not dissimilar to that you would find in any other industry.
Being a competitive "Cup," the best strains are selected and presented to an international panel of VIP judges for close inspection, tasting, debate, and voting. There are numerous categories, but the stars of the show are "Best Indica," "Best Sativa," and "Best Hybrid."
Other categories include:
Best CBD Concentrate
Best Medical Non-Solvent Hash
Best Medical Edible
Best Medical Hybrid Concentrate
Best Vape Pen Cartridges
Best Booth
Best Product
Best Glass Art
Best Medical Indica Concentrate
Best Medical Sativa Concentrate
Best Medical Hybrid Flower
In 2010, High Times did their first American Cannabis Cup. As legalization spread across the states, so did the venues where High Times Cups were held. To date, the Cup and trade show has been held in Denver, Michigan, Seattle, and Portland, with no intentions of limiting its geographic reach.
HIGH TIMES CANNABIS CUP IN EUROPE
The Dutch capital has always been a haven for cannabis enthusiasts, and Amsterdam will always be considered the historic hometown for the Cannabis Cup. Perhaps this is one of the reasons why the HTCC organizers have decided to plan Amsterdam's first summer edition. The Melkweg venue will host the official High Times Cannabis Cup for three full days in July '18. Check it out, for we all predict it will be a historic and memorable event.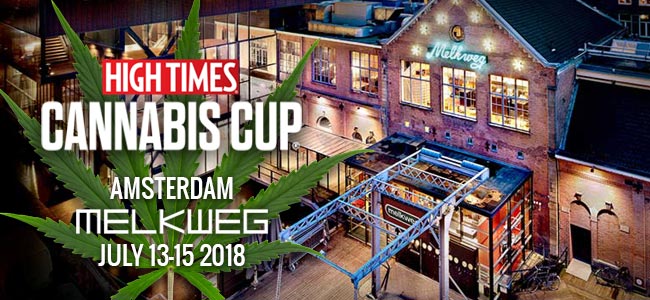 WINNERS OF THE HIGH TIMES CANNABIS CUP
Some of the most famous strains you may be familiar with were brought to light thanks to the Cannabis Cup. The very first winner in 1988 shows how rigorous the judge's criteria are; Skunk #1 won the '88 cup, and in a very deserving fashion. This strain was amongst the first super-stable, high-yielding hybrids ever, and has since become one of the most used breeding templates of all time.
Other Cup winners include Northern Lights, Blueberry, Super Silver Haze, Jack Herer, Amnesia, G-13, Tangerine Dream, and the list goes on.
Once in awhile, true legends come along that raise the bar. Take for example the 2014 winner of Best Coffeeshop Strain, Cookies Kush by Barney's Farm – a cross between Girl Scout Cookies and OG Kush. This wonderful indica-dominant strain is a super fast-flowering, heavy yielder that is as strong as it is tasty. The deep, minty chocolate flavour rivals the positively sedating body stone that only the best indica's can provide.
Best Hybrid By A Seed Company 2013 – SomaRi by Soma Seeds. This seed company is the result of a 57-year-old Rastafarian who is spiritually connected to the plant. No one can doubt that this strain is a true labour of love. A mix between a superb NYC Diesel and the astonishing Buddha's Sister, this strain stands out with its incredible terpene levels. This certainly is the strain for the more sensorial-driven weed enthusiasts.
Another great example is the 2nd place Best Hybrid By A Seed Company 2014 – Star Killer by Rare Dankness. Another in-house genetic breeding project that left judges speechless. By crossing their already brilliant Skywalker OG Kush with their RD #2, Star Killer was born. An indica-dominant hybrid with normal growth patterns and yields, what really stands out is the incredible 20%+ THC content with a high that seems to last forever. For this reason, Star Killer became the go-to strain to treat PTSD patients with great success.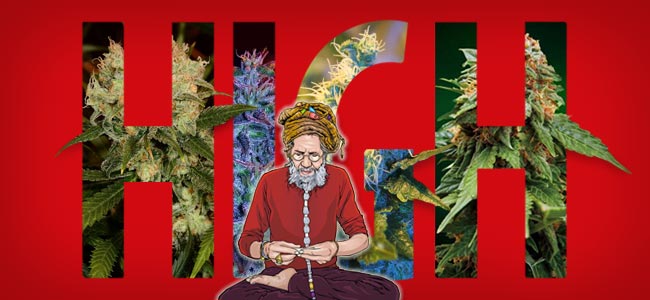 WHY EVERYONE SHOULD ATTEND
Exhibitions and trade shows are great places to either connect with industry professionals or to just have fun. There are concerts and demonstrations, conferences, and even cannabis beer. Yes, cannabis beer, which is delicious by the way. Lots of infused (and regular) edibles can be found as well. You will also find all sorts of paraphernalia, glass art, vaporizers, hemp clothing, and so much more.
Further still, you get to meet the mad scientists behind your favourite strains. If you are a grower, you will certainly get invaluable tips and tricks from nutrient companies, soil producers, hydroponic system makers, and lighting manufacturers. You will also get to see firsthand the latest and greatest tech developments. You may even score good deals by talking directly with vendors.
Above all, attending is a comfortable way of contributing to the legalization movement. Governments are certainly aware that cannabis is an unstoppable industry. Only through activism and force of numbers can we collectively change society. So, by simply attending and having fun, you will be doing your fair share to help de-stigmatise cannabis again. The space will be full of like-minded people, and it is not uncommon to make new friends during the events.
Amsterdam is a beautiful place to visit, for more than one reason! Why not plan ahead by taking time off to attend the Cup this summer? Mark it on your calendar: Summer 2018, the High Times Cannabis Cup in Amsterdam is the place to be.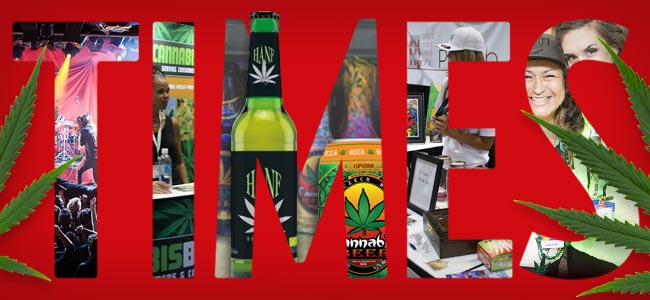 Written by: Zamnesia
Zamnesia has spent years honing its products, ranges, and knowledge of all things psychedelic. Driven by the spirit of Zammi, Zamnesia strives to bring you accurate, factual, and informative content.

Find out about our writers
---