Blog

3 min
Top 6 Vaporizers For Medical Cannabis
3 min
Medicinal marijuana users vaporize for a number of health reasons. Understanding the full range of possible benefits of vaping (besides decreased toxins) helps users get the most out of cannabis.
Vaping has become a hit within the cannabis community due to it being a healthier alternative to smoking flower. Understanding the various fine points is relatively simple, which is why lifetime flower tokers and newbies alike rave about the benefits of vaporizers. Today, individuals can easily obtain a vaporizer that will fit all of their medicinal needs.
THE RIGHT TEMPERATURE FOR VAPING CANNABIS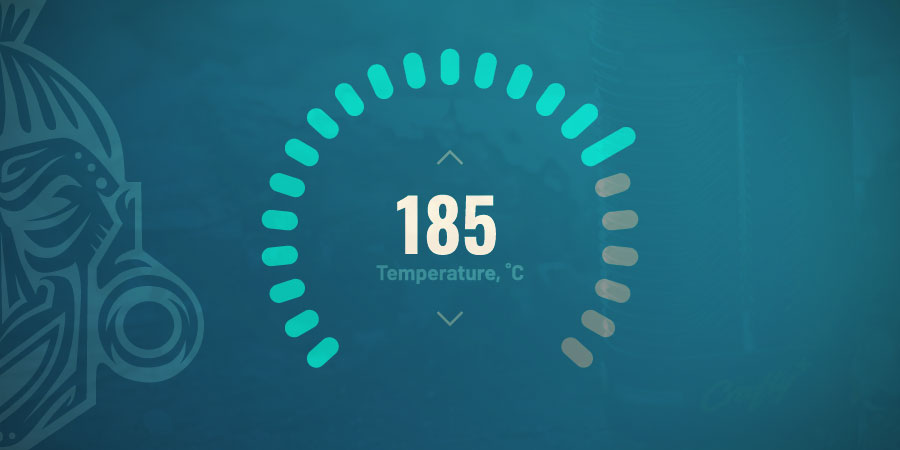 A successful vaporizing experience hinges on achieving the right temperature. It's important to understand that terpenes and cannabinoids activate at different temperatures, which means that different levels of heat will result in unique effects.
Individuals need to make sure that when vaporizing, they do not set the temperature too low to activate cannabinoids nor too high to accidently combust the cannabis. Try to stick within the 180-210°C range for optimal activation.
Here is a breakdown of the most relevant vaping temperatures for cannabis compounds:
THC: Lowest point to feel any effects is 157°C. This temperature will also begin releasing terpenoids and flavonoids, resulting in different flavours and aromas. The uppermost vaping temperature for THC and THCV ranges between 230-240°C.
CBD and other cannabinoids: A number of strains lean more toward other cannabinoids that release at different temperatures. Delta-8-THC is good for alleviating nausea and begins to vaporize at 180°C. CBN used for relaxation prefers 185°C. CBD enjoys a similar range as THCV at 220°C.
Instead of basing temperature on specific cannabinoids, some people make selections according to specific effects:
160°C: Anti-inflammatory, Euphoric, Analgesic
180°C: Antidepressant, Anti-inflammatory, Anxiolytic
220°C: Anti-inflammatory, Analgesic, Euphoric, Sedative
225°C: Sedative
THE RIGHT VAPORIZER FOR YOU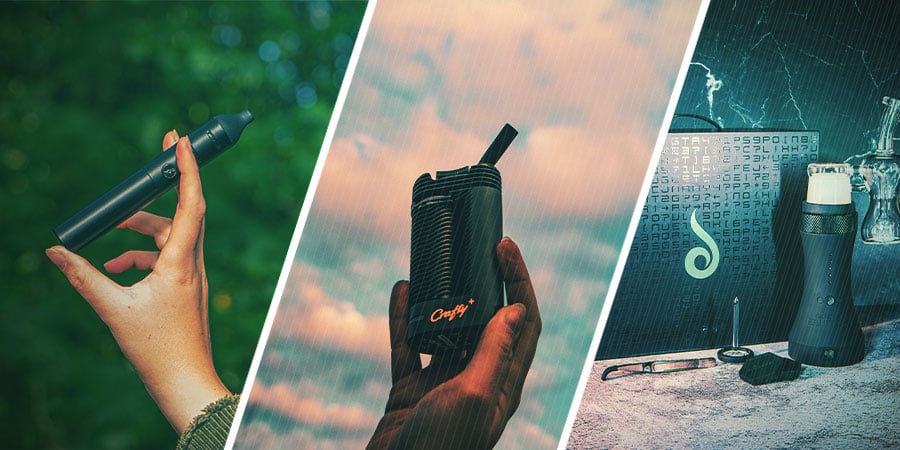 Medical patients will agree that the most important factor is to find a vaporizer that alleviates specific ailments. It boils down to asking oneself, what are the necessities that need to be met? Vaporizers are usually organised into three different categories:
Pens: Widely available and inexpensive; look similar to what tobacco smokers use
Portables: Larger than pen options; more durable and relatively easy to charge; usually offer a butane or flame option
Stationaries/Desktops: Most expensive with the best overall vaping experience; great for medical users; offer convection heating and additional attachments
OUR PICKS
For medicinal users, it is best to use a vaporizer with a convection system. This will bring the cannabis up to temperature without combusting it, reducing one's exposure to harmful toxins. Therefore, we've compiled 6 amazing vaporizers that are ideal for the medical cannabis user.
VERDAMPER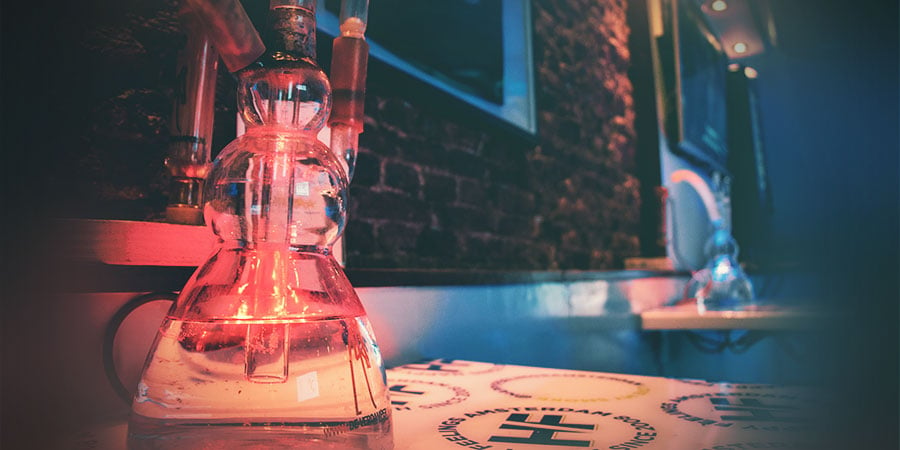 The Dutch Verdamper hit the market in 1995 and has been one of the most popular ever since. It does not have a temperature control feature, but heats to the optimal temperature for CBD strains. Some of these particular vaporizers have a water filtration system to increase the purity of the smoke. Use ground herb and wait ten minutes for initial heating.
VOLCANO HYBRID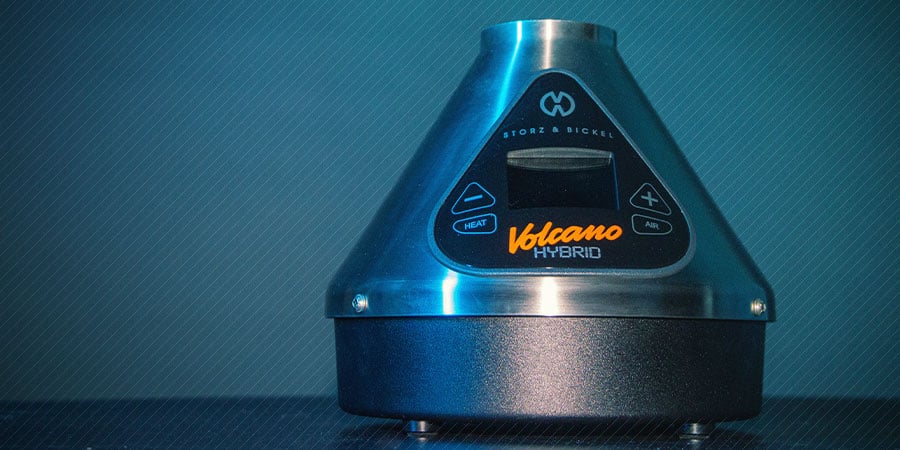 The Volcano Hybrid by Storz & Bickel is a classic vaporizer that has taken over the world. The temperature ranges between 40-230°C, which offers the perfect range for medicinal users. The cannabis is heated, and the vapor is collected in easy-to-use balloons. Get the perfect amount you need to ameliorate your symptoms every time.
ARIZER V-TOWER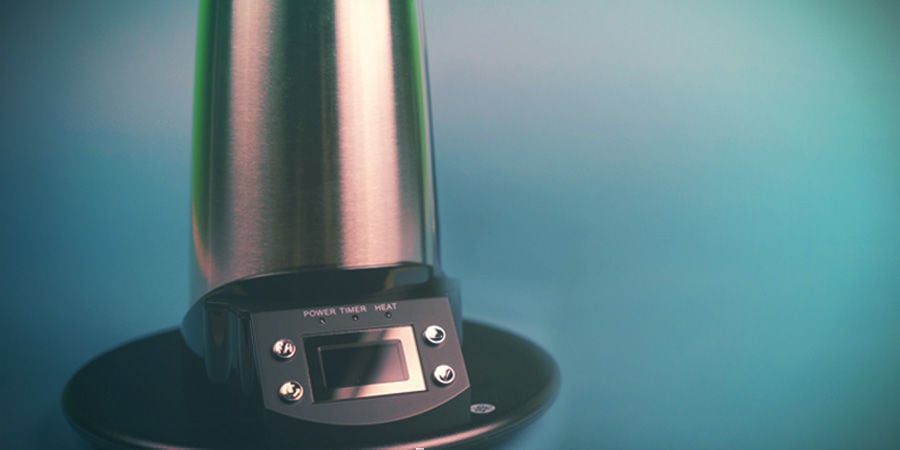 Made from non-toxic, food-safe stainless steel, this vaporizer is an amazing option for medicinal users. It is a multi-purpose device that can be used not only with cannabis, but also as a steamer or an aromatherapy device. The V-Tower is known for its quality and even distribution of product.
ARIZER EXTREME Q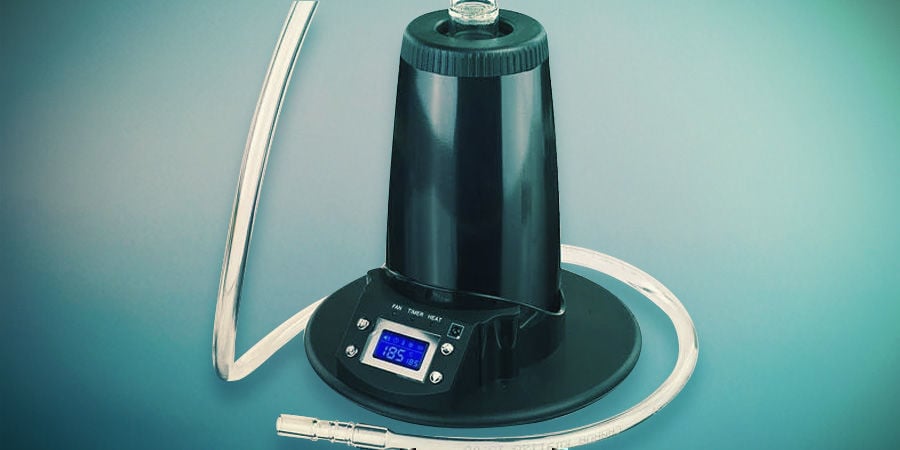 This particular vape is one of the high-tech models, with features not found on other vaporizers. For one, it can be used with either a balloon or a whip attachment. The vapor is toxin-free due to its high quality ceramic and glass. With some of the shortest heat-up times, the Extreme Q is one well-rounded device.
PERFECTLY PORTABLE
Maybe portable is still what you're looking for. Here are a couple top-quality, portable devices that get our honorable mentions.
THE CRAFTY+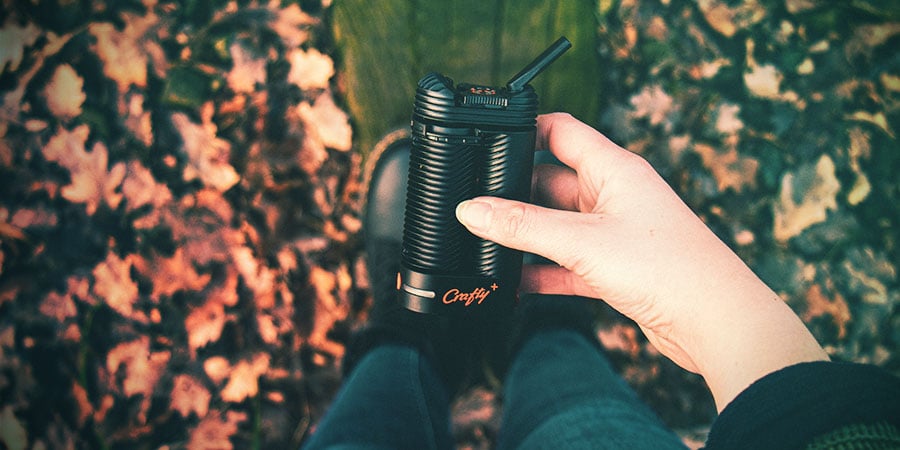 Small and lightweight, this portable vaporizer packs quite a punch. It is set at a basic temperature of 180°C, but can be boosted to 210°C. This vape can be used with cannabis herbs and concentrates and automatically switches off with a short vibration.
THE MIGHTY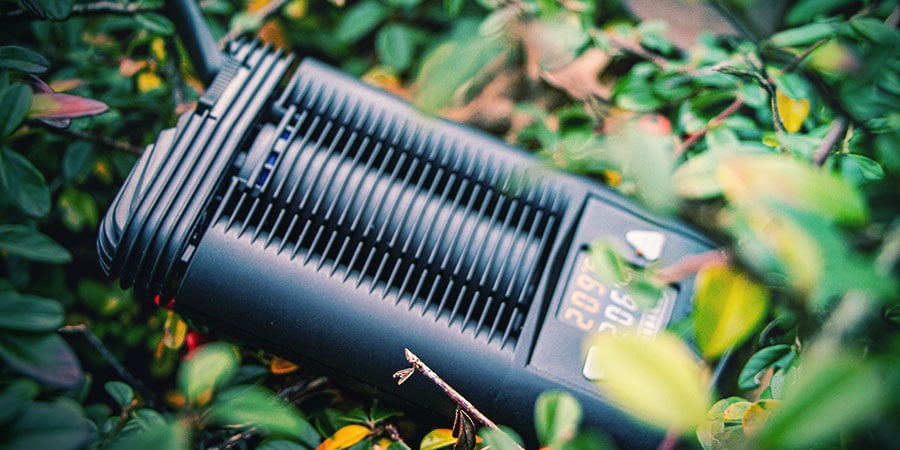 Portable and battery operated, this vaporizer provides continuous evaporation upon inhaling. Easy-to-use and consistent, it operates with fine cannabis flower. The temperature ranges from 40-210°C, so users can receive the most medicinal properties from their cannabis.
Vaporizing has become a popular method of ingesting cannabis for medical patients. It relieves the user of toxins from combustion, while offering a range of different experiences based on temperature. Vaporizing has become a way of life for the health-conscious, 21st century stoner.