Blog

3 min
Top 5 Cannabis Cookie Recipes
3 min
Are you interested in making cannabis-infused cookies, but don't know where to start? Well, look no further than this list of the top 5 cannabis cookies. Whether you're a peanut butter lover or a coconut gal, we're sure you'll find a new-classic recipe here.
Nothing sets a positive mood like sweets, but why not make them that much better by infusing some cannabis? Delight your tastebuds and mind with these delectable confections that will elevate your spirits. Enjoy your kitchen time and be the dankest baker in your neighborhood with these easy-to-make cookies. And best of all, each recipe will most assuredly be a hit at any cannabis-friendly party, or simply make a perfect edible to have on-hand whenever you get a canna-cookie craving.
CANNABIS OREOS
Anyone who loves Oreos can enjoy this classic cookie with an extra marijuana kick. Bring them in your lunch box, or have them as that little extra treat after dinner. Make these cookies and immediately dunk them in milk. They are so simple and enjoyable; they'll be gone before you know it.
Ingredients:

• Jell-O Oreo Cream
• 500ml milk
• Cannabutter
• Oreos
Place the Jell-O and milk in a bowl and stir well. Add calculated cannabutter and mix well. It is best if butter is room temperature or melted. Separate the filling from existing Oreo cookies and add filling to the canna-mix. Blend well and fill Oreo cookie shells. Cool for 15 minutes in fridge.
CHOPPED WHITE CHOCOLATE COCONUT COOKIES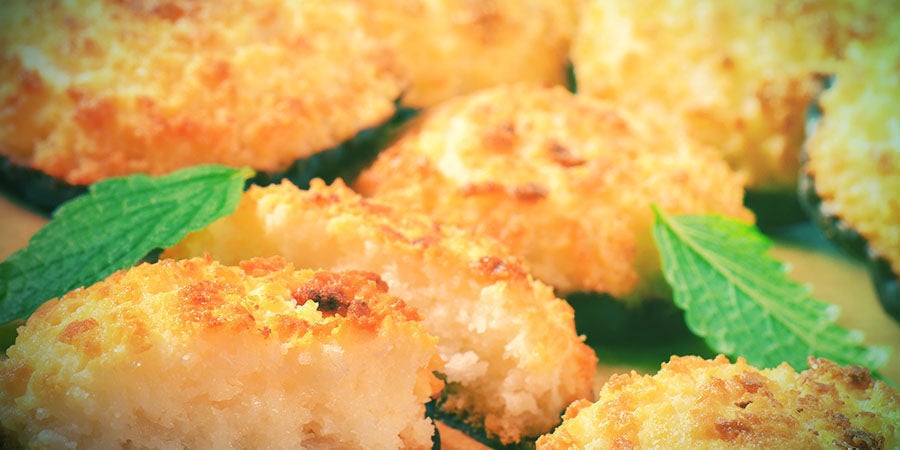 Some of the most popular cookies enjoyed around the world have chocolate in them. Ideal for any holiday gathering, these cookies will be hard to put down. Keep the party going with these charming desserts. They are definitely a dunkable delight that will elevate any gathering to the next level.
Ingredients:

• 225g cannabis-infused coconut oil
• 165g brown sugar
• 1 egg
• 2 tablespoons vanilla
• 255g flour
• ½ teaspoon baking powder
• 225g chopped white chocolate
Pour canna-coconut oil into a bowl. Add sugar and mix well. Add egg and vanilla; sift in flour. Add baking powder and mix into a batter. Add chopped white chocolate and blend mixture with hands until chocolate is evenly distributed throughout. Roll in hands and lay out evenly on parchment paper-lined oven tray. Bake for 12 minutes at 180°C.
NO BAKE COOKIES
Is baking too difficult for you to consider? No need to think about it because these no bake cookies are easy and fast to make. These are especially convenient if you need a quick recipe to throw together before a get-together. You don't want to show up empty handed to a last-minute sesh with the buds.
Ingredients:

• 230g sugar
• 30g cacao
• 115g cannabutter
• 125ml milk
• 225g oatmeal
• 225g peanut butter
• 1 tablespoon vanilla extract
Place sugar, cacao, cannabutter, and milk into a pan. Stir frequently on low heat. Add oatmeal, peanut butter, and vanilla. Continue stirring until mixed thoroughly. Prepare cookie sheet with parchment paper and spread mix over the tray. Let cool for 10 minutes.
PEANUT BUTTER COOKIES
Peanut butter cookies are a classic cannabis edible. They are perfect for infused butter and the taste is strong enough to help mask the marijuana. Eat these cookies by themselves or make peanut butter and jelly sandwiches. These treats are perfect for lounging with a glass of milk and watching television before bed. Alternatively, take them on a picnic as an enjoyable way to boost your day.
Ingredients:

• 120g cannabutter
• 115g peanut butter
• 40g flour
• 60g sugar
• 65g brown sugar
• 1 egg
• ½ teaspoon baking soda
• ½ teaspoon vanilla powder
• ½ teaspoon baking powder
Mix cannabutter and peanut butter in a bowl. Add flour, sugars, and egg; mix well. Add baking soda, vanilla powder, and baking powder; stir well. Prepare an oven tray with parchment paper. Place small portions of the mixture evenly across the oven tray. Bake 7-10 minutes at 190°C.
RED VELVET COOKIES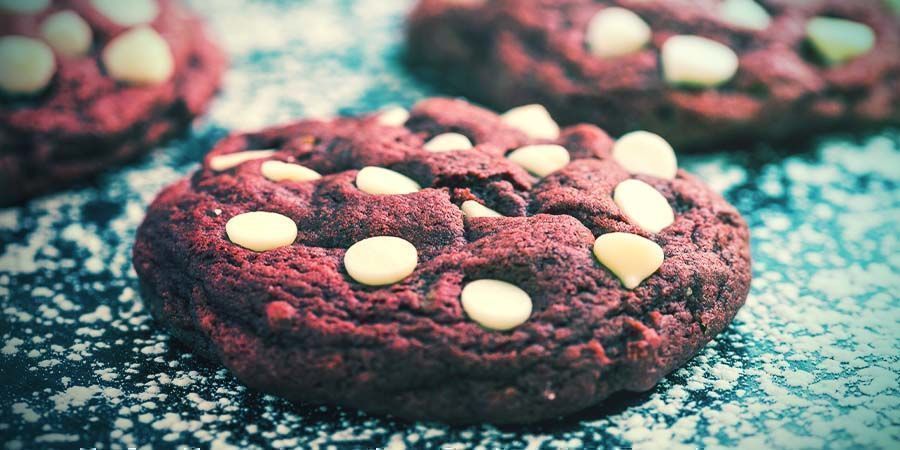 Another holiday favourite, especially around Christmas time, are red velvet cookies. These tasty treasures will satisfy any sweet tooth. Bring them to a holiday event and be the hit of your own party. Sharing cookies already brings people together; infusing them with cannabis will only increase the joy and laughter throughout the evening.
Ingredients:
Cookie Bars:

• 425g flour
• 30g unsweetened cocoa
• ½ teaspoon salt
• 1 teaspoon baking powder
• 225g softened cannabutter
• 300g sugar
• 2 eggs
• 2 teaspoons vanilla extract
• 2 tablespoons red food colouring
Cream Cheese Frosting:

• 450g softened cream cheese
• 115g softened cannabutter
• 255g sifted powdered sugar
• 1 teaspoon vanilla extract
To make cookie bars, whisk together flour, cocoa, salt, and baking powder. Mix 227g cannabutter and sugar until light and creamy. Beat in eggs, vanilla, and food colouring. Add flour; mix and press into the bottom of a 23 x 33cm pan. Bake at 180°C for 20 minutes. Allow to cool before adding frosting.
When creating the icing, mix together cream cheese and butter. Add powdered sugar and vanilla. Beat together until smooth, then top cooled bars with cream cheese icing.
Bake like a professional and be the toke of the town, or easily make the best pot edibles for your own home use. These cookies will provide much more than a sugar high. Enjoy your kitchen like you never have before!