Blog

5 min
Top 10 Cannabis Party Snack Recipes
5 min
Planning a weed get-together? Here are 10 delicious cannabis-infused snacks to wow your guests at your next cannabis party.
If you are planning on having a weed-themed party, it goes without saying you will need to offer your guests some snacks. And to become an evermore elegant host, think about catering to those who like to get high, but do not smoke. Here are some simple recipes to get you going. Cooking (or baking) with cannabis is no different than without, all it takes is a little creativity to make something delicious.
Just a quick word of warning. Make sure you know the potency of the buds, cannabutter and canna-oil used in the following recipes and only use an appropriate amount. Remember to make it clear to your guest that the high from edibles takes a lot more time to set in, will hit much stronger than smoke, and will last significantly longer. So keep an eye out for your cookie monster buddies!
1. GANJA GARLIC TOAST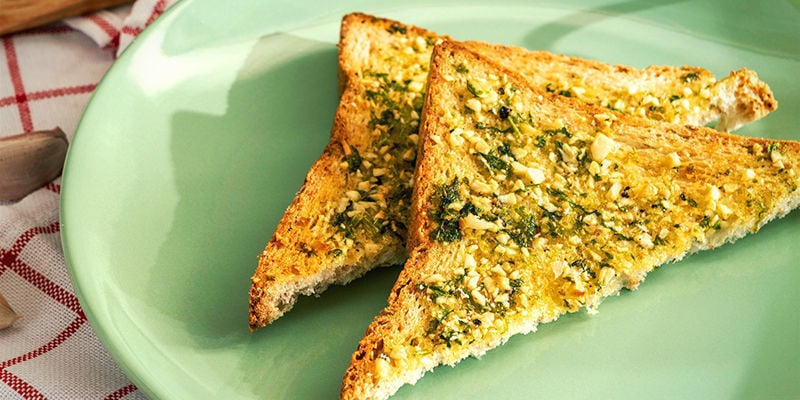 This insanely delicious appetizer served in Italian restaurants all over the globe is a true testament to how sometimes keeping it simple is best. This version just adds an extra layer of awesomeness by swapping olive oil (or butter) with cannabutter.
INGREDIENTS
Cannabutter
Loaf of bread
Parsley
Garlic
Cheese
HARDWARE
INSTRUCTIONS
Cut a loaf of bread into thick slices while you preheat the oven to around 180ºC.
In a bowl, mix cannabutter, parsley, and minced garlic, and spread it over the bread slices. Let it sit in the oven for about 10 minutes until you start noticing the initial signs of toasting.
Remove the bread from the oven and top it with your favourite cheese. Pop it back into the oven for another 2–3 minutes for that extra crunchy gratin cheese finish. Some people prefer not to use cheese, as the taste is already very rich.
2. HIGH HUMMUS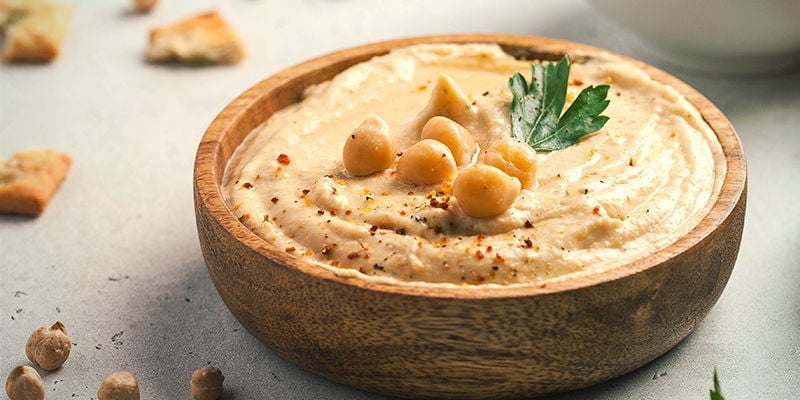 This traditional middle eastern delicacy is a Zamnesia favourite. It is 100% vegan, organic, and gluten-free. It is potent enough to floor a dinosaur, were they not extinct. Along with some pot pita bread, you will find yourself dipping into the bowl obsessively.
3. DOUBLE-GREEN GANJA GUACAMOLE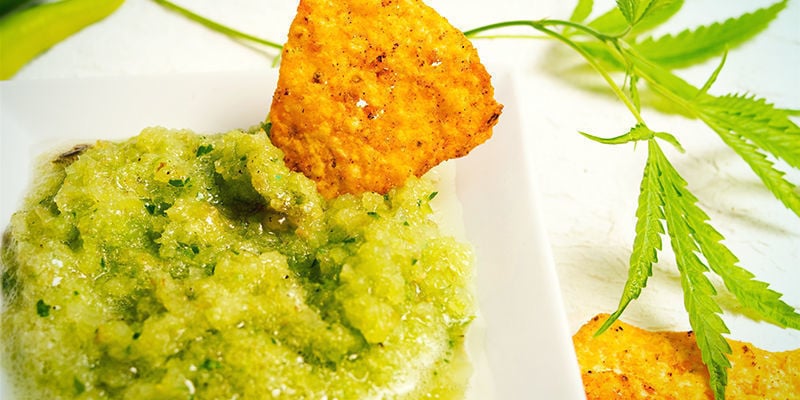 The ultimate Mexican party snack with an added green hue from weed. This salty-sour, spicy-citrusy mish-mash of ingredients makes for a fabulous dip. With avocados as the main ingredient, you are sure to be getting one the of the most nutritious foods known to man. Exquisitely refreshing during summer as it is served cold. You'll likely have to lick your fingers to retrieve all the dip that misses your cracker or bread.
4. BUD-INFUSED BUFFALO WINGS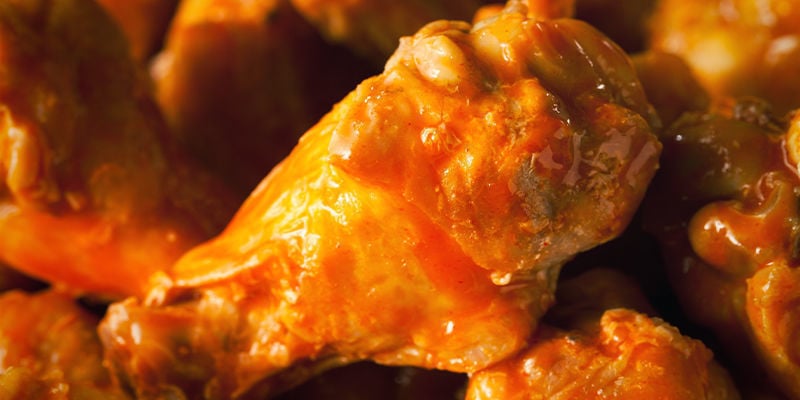 Speaking of finger-licking, this recipe will have you sucking on your fingers like they were a lollipop. Spicy buffalo wings are always a favorite at parties, and these will be sure to please your weed-loving guests!
INGREDIENTS
Chicken wings
Fish sauce
Ketchup
Rice vinegar
Lime juice
Chili garlic sauce
Cornstarch
Garlic powder
Sugar
HARDWARE
Mixing bowl
Frying pan
Slotted spoon
Baking sheet
INSTRUCTIONS
Preheat the oven to 180ºC.
Grab a reasonably big, wide bowl and throw in some fish sauce, ketchup, rice vinegar, lime juice, chili garlic sauce, and sugar. Mix well and set aside.
Coat the chicken wings handsomely with a mix of cornstarch and garlic powder.
Fry the wings in a pan with extra virgin coconut oil. Be sure to have enough oil to cover at least half the coated chicken wings, and turn them over once in a while. You will want to fry them until golden brown.
Remove with a slotted spoon, and let most of the oil drain back into the pan. Set the fried wings on brown paper to soak the excess coconut oil.
Grease up a baking sheet and place the fried wings on it. Drizzle each wing with approx. 1 teaspoon of canna–coconut oil mixture. Let bake for 6–8 minutes.
While the wings are in the oven, heat the sauce we prepared earlier, stirring it very well. Keep stirring until you achieve a syrup-like consistency. Remove the wings from the oven and dip them in the sauce for a complete and even coating.
5. HOT POPCORN (ALSO KNOWN AS POTCORN)
Probably the king of all party snacks, dating as far back as 3600 BC. Humans have a very close relationship with corn, as it was one of the very first domesticated plants. Another simple and extremely effective party snack, but with a green twist.
6. CANNABIS CRACKERS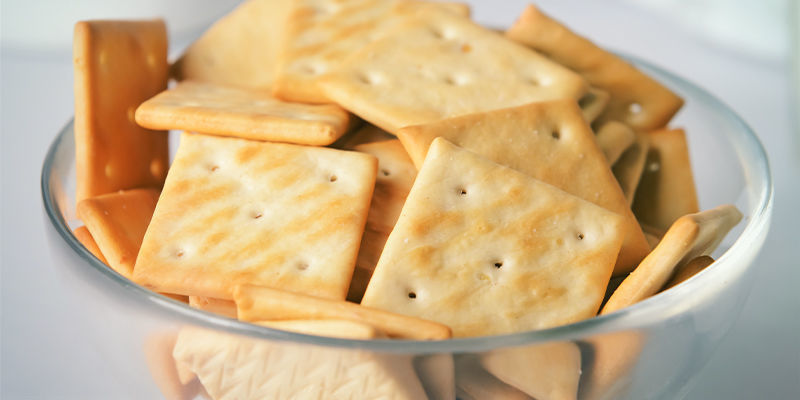 You can make this on the fly, because you most likely already have the ingredients hiding in your pantry. For this simple and savoury cannabis treat, you will not need more than two ingredients! This snack will have you reminiscing about the peanut butter crackers your mother packed for your elementary school lunches. Just, without the cannabis of course!
INGREDIENTS
Peanut butter
Saltine crackers
Cannabis bud
HARDWARE
INSTRUCTIONS
Start by getting some bud from your favourite weed. Grind it almost to a powder.
Find a quality brand of peanut butter. It should be the true organic kind, so be sure to read the label carefully. This will ensure you have a very high amount of actual peanut oil, which is essential to grab hold of the THC.
Mix the powder into the peanut butter very well.
Preheat the oven to 180ºC.
Spread the infused peanut butter onto some saltine crackers and seal it with another cracker on top.
Place them on a baking sheet in the oven and let them sit for around 22 minutes. It is that easy.
After baking, they are ready to serve. You will need between 0.4g and 0.6g of bud to make eight servings.
7. REEFER RANCH DIP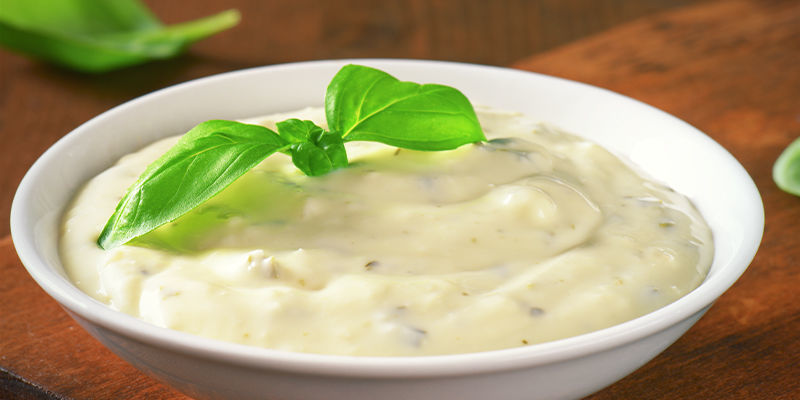 Reefer Ranch Dip works great with lots of different types of food. Drizzled over some salad, coating fried chicken, or just straight up dipping carrots and cucumber sticks - this dip rocks.
INGREDIENTS
1½ cups of canna-mayo
1 cup sour cream
1 cup cultured buttermilk
4 tablespoons fresh and finely chopped chives
1 tablespoon rice vinegar
½ teaspoon worcestershire sauce
½ teaspoon Hungarian paprika
2 finely minced garlic cloves
2–6 dashes hot sauce
Pepper
Pink Himalayan salt
HARDWARE
Magic Bullet machine or immersion blender
INSTRUCTIONS
For this recipe, you will need to have some canna-oil mayonnaise prepared. There are numerous recipes for this online. Homemade mayo does require some practice, but you do not need a culinary degree at all.
Once you have made the canna-mayo, all you need is an immersion blender, like the MagicalButter machine. Simply add all the ingredients together in the immersion blender, set it to one full cycle, and it is ready to serve.
8. GANJA GRILLED CHEESE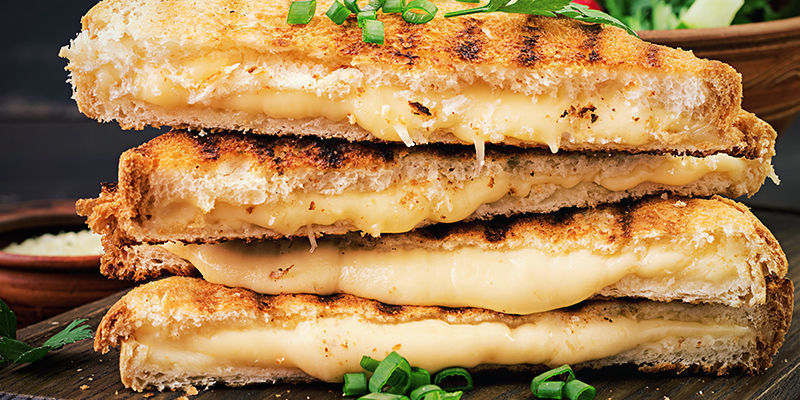 Who doesn't love grilled cheese? Now imagine it with weed!
INGREDIENTS
Whole wheat bread
Cheese slices
Avocados
Sun-dried tomatoes
Basil
Garlic
HARDWARE
INSTRUCTIONS
To start this recipe, you will need some slices of quality bread. We suggest whole wheat bread as it works particularly well with this recipe. Place the slices of cheese on the bread, then add a layer of mashed avocado. Sprinkle with some sesame or hemp seed for added flavour. For an extra edge, you can add some sun-dried tomatoes, basil, and garlic. Cover it all with another slice of bread.
Drop some cannabutter in a frying pan and grill both sides of the toast on low heat. Keep adding cannabutter little by little, so the toast soaks up a considerable amount. Keep grilling until the cheese starts melting out through the sides.
9. DOPE DEVILED EGGS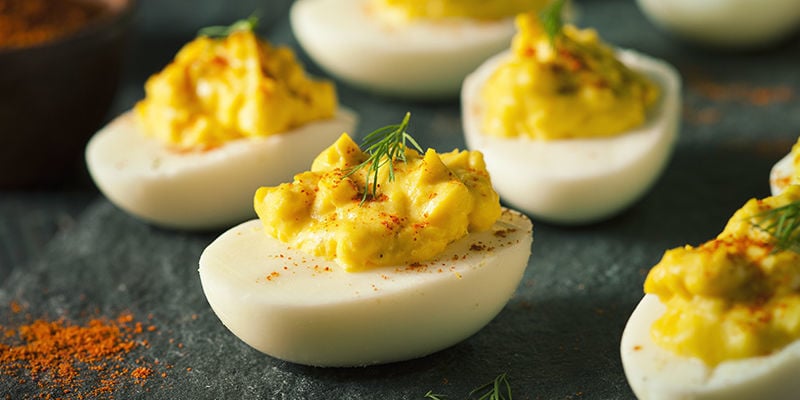 Deviled eggs may not be the epitome of nouveau cuisine... no, quite the contrary! Deviled eggs, Dope Deviled Eggs in this case, could be considered a true party classic. Another simple and quick recipe with a softer touch on the palate.
INGREDIENTS
4 large eggs
Mayonnaise
Onions
Scallions
Dijon mustard
Capers
Salt
HARDWARE
2 mixing bowls
Spoon
Knife
INSTRUCTIONS
Hard-boil 4 large eggs and peel them.
Cut them in half and carefully extract the yolk with a spoon into a bowl.
Mix the yolk with some mayo, canna-oil, finely diced onions, Dijon mustard, and finely chopped capers. Add salt and pepper to taste.
Mix this all up into a paste, and fill the boiled egg whites using a spoon. Garnish with sliced scallions for a pristine presentation and an extra zing on the tongue.
10. MARIJUANA NUT MIX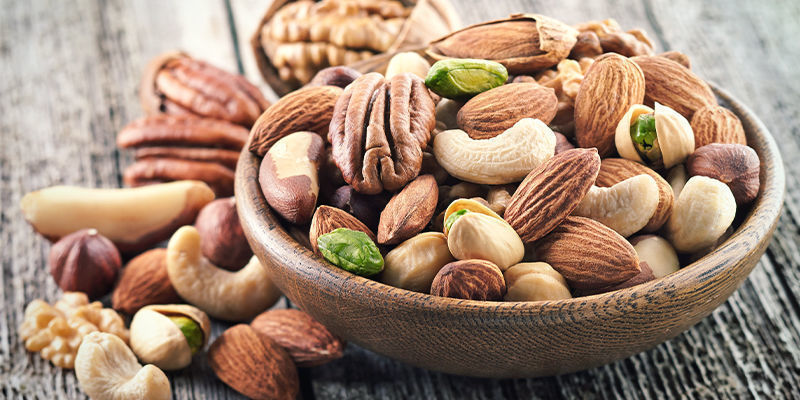 Nut mixes are perfect for parties and gatherings as people can grab a handful at a time and munch away. The Marijuana Nut Mix takes an extra step and makes you fly high.
Ingredients
Roasted pecans
Roasted cashews
Roasted walnuts
Curry powder
Ground cumin
Ground cardamom
Salt
HARDWARE
Baking sheet or oven tray
Oven
Airtight container
INSTRUCTIONS
On a baking sheet or tray, place the nuts along with 2 tablespoons of curry powder, 1 tablespoon of ground cumin, ½ teaspoon ground cardamom, a pinch of cayenne pepper, 3 tablespoons of canna-oil, and salt to taste.
Mix it all up together with your hands and let it bake in a preheated oven at 160ºC.
Allow for it to cool completely before serving. These nuts can be stored in an airtight container.