Blog

4 min
Top 10 Psychedelic Cannabis Strains
4 min
Smoking cannabis to relax is great, but some strains are known for producing more psychedelic and mind-altering effects. Here are 10 top-tier strains that belong to this camp!
Many cannabis enthusiasts smoke weed because they want to enjoy some chill time. After all, what could be better than a relaxing couch-locker for kicking tension in the butt? But not all types of cannabis will send you straight to your couch, stoned silly. Some strains can have outright psychedelic and mind-altering effects.
TOP 10 PSYCHEDELIC, MIND-ALTERING CANNABIS STRAINS
Here is our top list of cannabis strains that induce psychedelic-like effects, in no particular order. But know that the effects can vary from person to person, and may depend on your experience and tolerance. Because of that, it can be best to try each strain for yourself. You can get all of these cannabis seeds at the Zamnesia Seedshop!
1. LSD — BARNEY'S FARM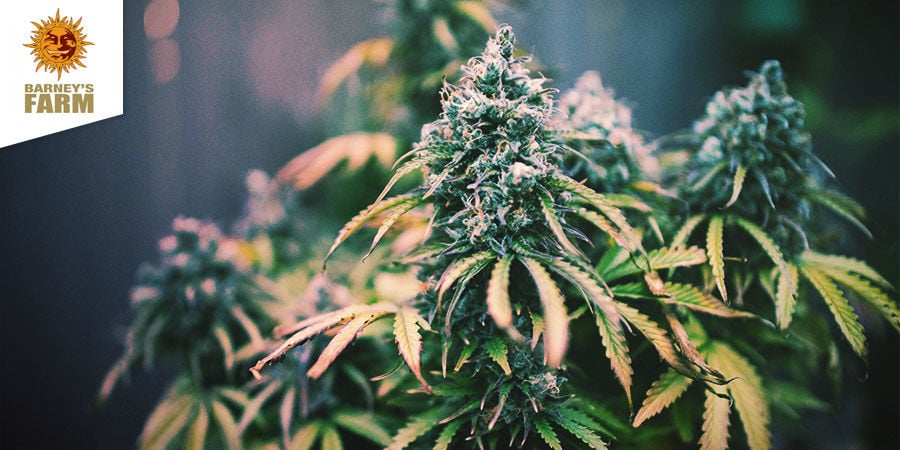 LSD by Barney's Farm is an ultra-strong indica hybrid that contains up to 24% THC. This cross between Skunk #1 and Mazar delivers the typical body stone you'd expect from a heavyweight indica, but does so with an amazing twist: While keeping your body grounded, she will send your mind on a trippy journey to the depths of your consciousness. Depending on how much you smoke, this strain is almost like a little acid trip. This 3rd prize winner at the High Times Cannabis Cup in 2008 isn't difficult to grow, and after 60–70 days of flowering, will impress with a gorgeous tapestry of sparkling buds.
2. COSMIC BOMB AUTO — BOMB SEEDS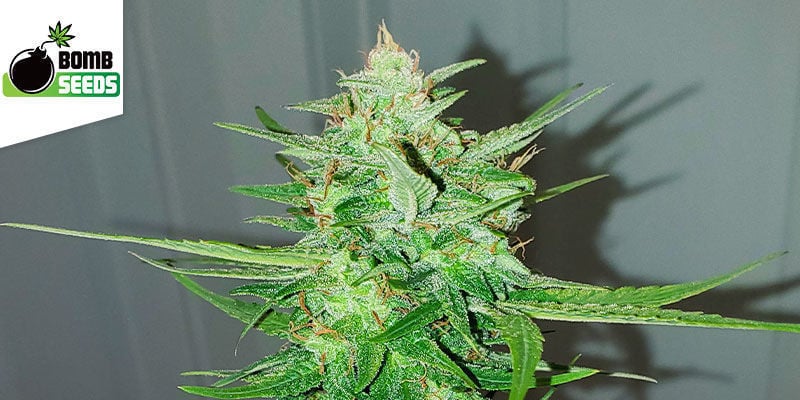 Not all autoflowers are created equal, and very few are outright cosmic like this girl! Created as a cross between a select LSD and Bomb Seeds' very own Auto Bomb, this indica/sativa hybrid (with a bit of ruderalis) is unusually potent for an autoflower. Smoke Cosmic Bomb Auto, and she'll quickly get to work on an awesome head buzz that will flood you with energy, motivation, and creativity thanks to her psychedelic LSD parent. With her active and pretty trippy buzz, she isn't exactly what you'd want to smoke right before bedtime. However, if you're seeking a great daytime smoke to share with friends, you won't find a better autoflower than this!
3. AMNESIA HAZE — ZAMNESIA SEEDS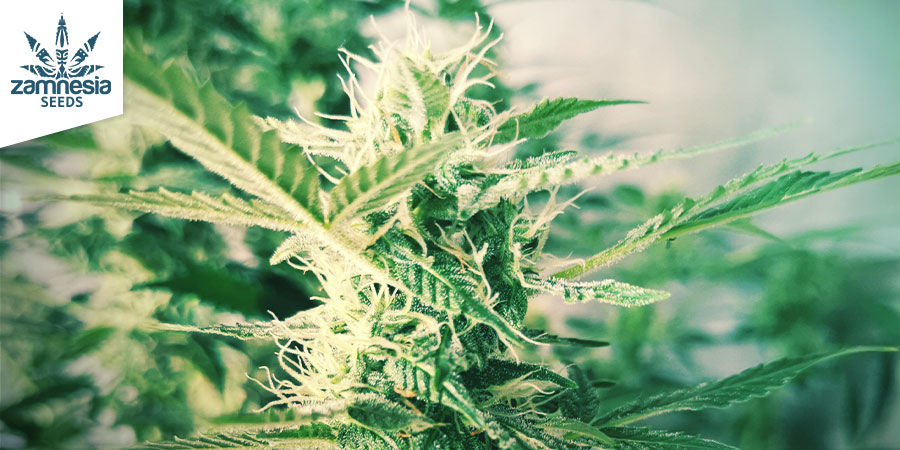 Amnesia Haze by Zamnesia Seeds is flying off the shelves in dispensaries, coffeeshops, and all those places where folks can source good cannabis. One reason for the success of this award-winning sativa is her very strong, psychedelic high, which in the most glorious sativa fashion sends a flash of energy and euphoria through the body and mind. In fact, this girl may warrant a little bit of caution for the less-experienced toker, as smoking too much may blast one off into the stratosphere and beyond. Very potent, very psychedelic, and a guaranteed mood-lifter. Not the easiest strain to grow, but 100% worth it!
4. AMNESIA MAC GANJA (AMG) — ROYAL QUEEN SEEDS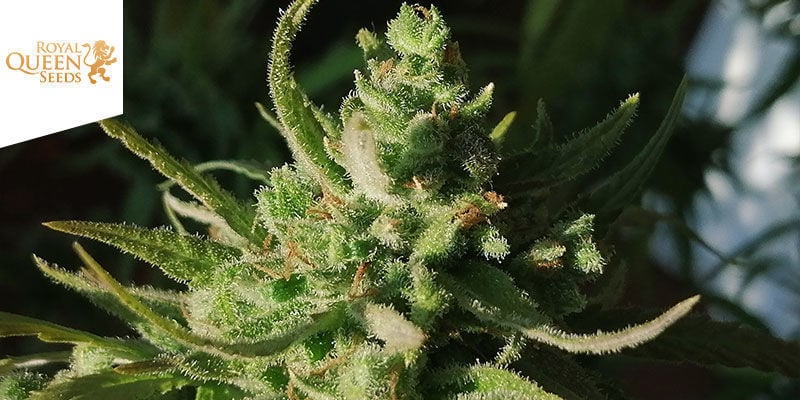 Expert breeders at Royal Queen Seeds carefully crafted this variety to push the boundaries of the mind. This sativa-dominant hybrid descends from parent strains Amnesia and Mexican Haze, and boasts an impressive THC content of 22%. Reserve AMG for when you're in the mood to dive deeper into philosophical conversations with friends. Her energising effect helps to get conversation flowing, and her borderline psychedelic high goes hand in hand with hiking forest trails and stargazing. Grow her indoors for a rewarding return of up to 500g/m², or outdoors for a harvest of 600g/plant.
5. GHOST TRAIN HAZE 1 — RARE DANKNESS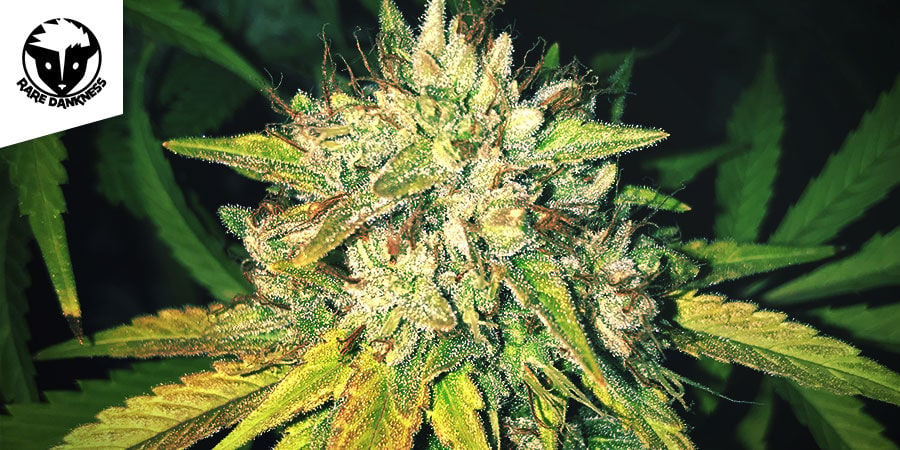 Get ready to board the train to Stonerville; elevation: higher than you've ever been before! Ghost Train Haze1 by Rare Dankness is your ticket, containing a trippy 25% THC. RD's cross between the potent Ghost OG and another massively potent strain, Nevil's Wreck, resulted in a Haze that has already won multiple awards, including High Times' list of "Strongest Strains on Earth". Unsurprisingly, she is RD's best-selling strain.
Ghost Train Haze 1 induces a powerful sativa high that will make you buzz with euphoria and creativity. Although she is super-strong, and can at times be outright trippy, you can still enjoy some clarity. She is a fantastic strain for all kinds of creative pursuits; perfect for artists and musicians, or simply if you want to enjoy a great high to look at things from a different perspective.
6. MK-ULTRA — T.H. SEEDS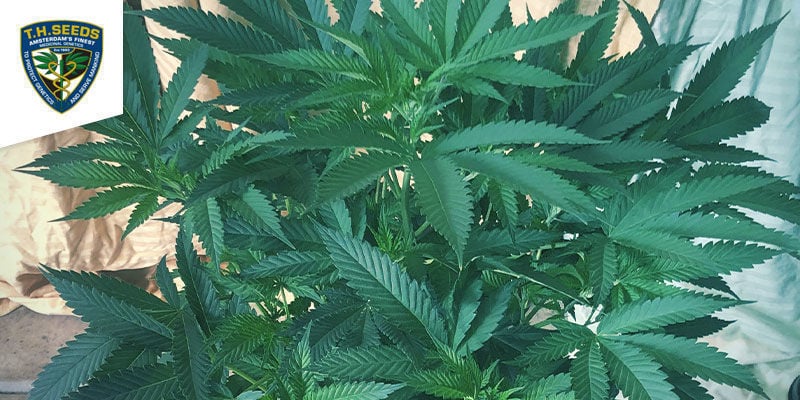 MK-Ultra by T.H. Seeds is a cross between a female G13 and a male OG Kush. On paper, she may just look like a typical indica-dominant hybrid, but her effect is anything but average. Rather than providing a narcotic couch-lock like many other indicas do, her effect is very hypnotic and comes with an awesomely stimulating kick—kind of like a cup of coffee. This makes her a very good daytime smoke if you want an energising boost. Great for festivals, parties, and camping trips! Bonus for growers: she has a very short flowering time of 56–63 days!
7. DURBAN POISON — DUTCH PASSION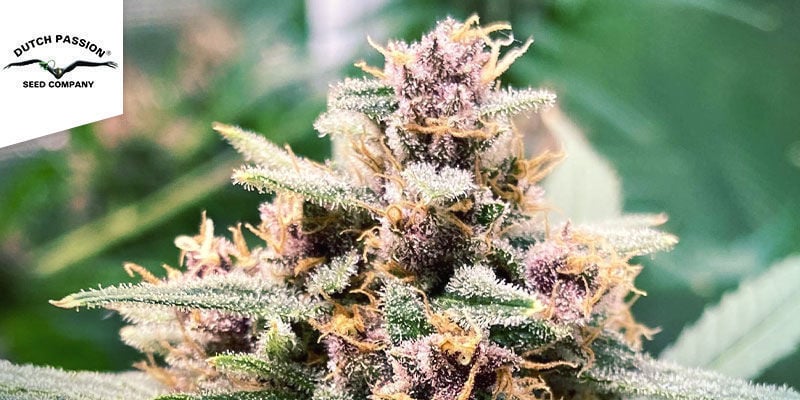 Durban Poison by Dutch Passion is a rare, 100% pure sativa straight from South Africa. She has (at least) two things going for her: a unique taste of anise/black liquorice, and an uplifting effect. She is just the right smoke if you're feeling down, as her cheerful high will make you smile in pure bliss. What's astonishing is not so much her positive and mood-boosting high, but that she does it with a surprisingly low THC content of only 8–9%. For the smoker, however, this can be a very good thing: She won't blow your head off with just one hit. This way, you can enjoy an entire joint and still feel in control. Plus, she flowers over 8–9 weeks, which is actually quite decent for a sativa.
8. MALAWI — ACE SEEDS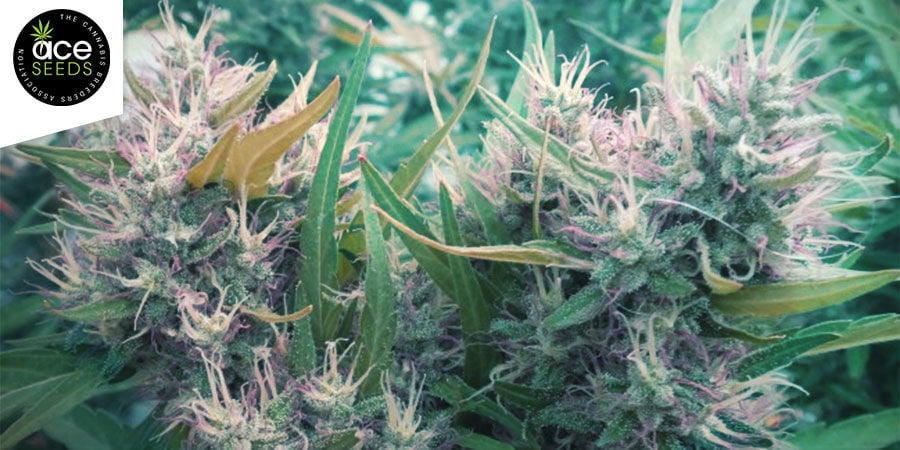 Malawi by ACE Seeds is another 100% pure sativa from Africa. This girl brings a sheer devastating potency to the table, so she's one for rather experienced smokers with a high tolerance. You will not need much to enjoy a mind-blowingly intense sativa effect that can easily last for hours. Very cerebral and psychedelic, she is perhaps best suited to daytime use, or nighttime social endeavours. Not surprising for a pure sativa, you will need to be a bit patient when growing her; she requires 11–14 weeks to flower and mature her buds. Of course, the wait will be more than worth it!
9. BELLADONNA — PARADISE SEEDS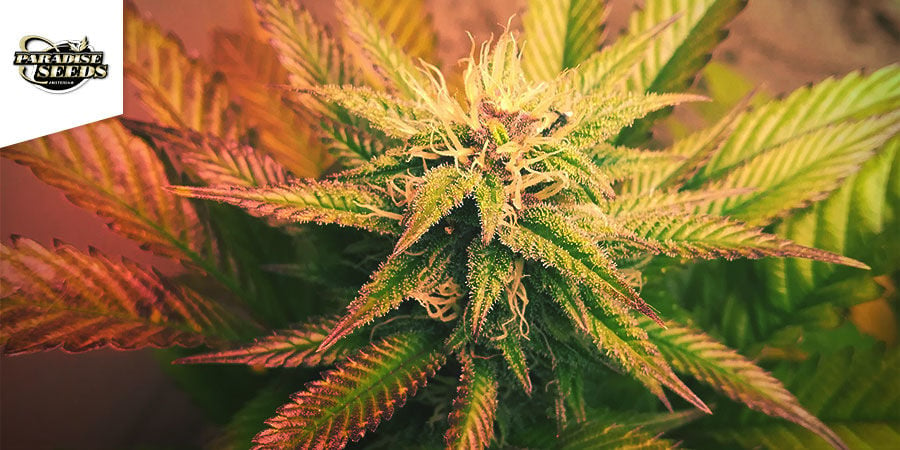 Belladonna by Paradise Seeds provides the best of both indica and sativa in one amazing strain. She grows vigorously and delivers the yield of an indica, but offers the uplifting head high of a sativa. Smoke her, and you will enjoy an energetic, and at times very trippy, rush. She is a great strain to choose if you still want to get things done, or if you're ready to let loose—perfect to enjoy before you go out clubbing, and excellent for parties and other sorts of fun occasions. A top choice for those who love sativa effects alongside easy indica growth.
10. LEMON POWER HAZE — ZAMNESIA SEEDS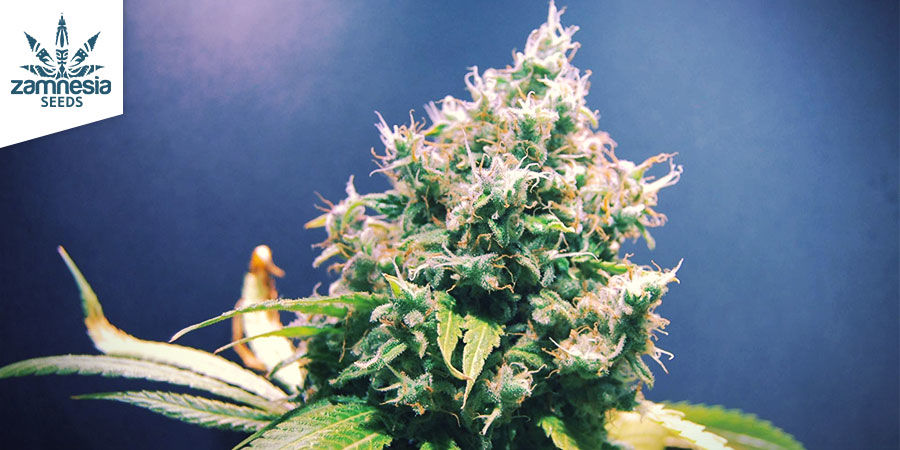 Lemon Power Haze by Zamnesia Seeds is a sativa-dominant hybrid that shines with a surging high and an equally great taste. She induces a powerful cerebral effect, which, depending on how much you smoke, can become very trippy. With this uplifting effect, she is just the right smoke if you're feeling down. She will lift your mood in no time, and put a smile on your face. Because her effect is energising and mentally stimulating, she's ideal for all kinds of creative and physical activities. After some hours, her invigorating sativa effect will transform into a deeply relaxing body high.